March 2, 1945
Epinal, France
No. 18

Dear Folksies,        
             On the day I last wrote to you, I did take a hike — with Bret, Tony Ilacqua and Helen Baker. Walked around some of the back roads and went through a few old forts that dated back some seventy years. There actually wasn't much to them, however. Anyway it was a good and stimulating hike and, the day being beautiful, I took a few pix. Now have several rolls awaiting developing, but I am leery of trying to develop them till our x-ray gets set up, as, using their tanks, I found, was the bestest way by far. We walked around some of the canals, the most interesting spot being where one section of the canal goes over the river.
            The Col. left yesterday again, sort of in search of his son, taking Russ Klein with him this time and intending to spend a day or two in Paree besides. His son is, apparently, somewhere between here and there.
            Still being farmed out! Greene, Armanini, Blasdel, Malone, Ecky & Dottie Merrill are going to a brand-new evac to help them get set up correctly and to get started. It's kind of a ticklish diplomatic situation, because this bunch didn't ask for help but the Surgeon requested Mattie to send some up to correct a bad situation. It's another one of those confusion deals, apparently. Our people aren't supposed to do any of the work for them, just to act in advisory capacity.
            Bret & Chuck out fishing today – they managed to get a couple of poles and, with the fishing lines they have carried since leaving California, they hope to maybe snag a few that they won't have to throw back.
            Yesterday, as Fadley was spending a couple of days in the hospital with diarrhea, I went up with Wy to find out about a new PX deal. 'Twas pretty good weather, so we took some of the other boys up who wanted to shop around, take pictures, etc. Managed to see Lois for a little while.
            Today kind of changeable weather – may get out and hike a bit later in the afternoon.
                         Loads of love,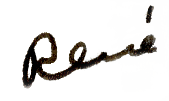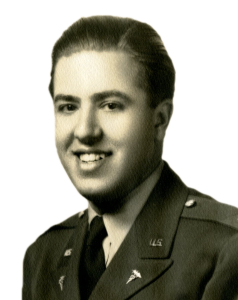 .
Watch for my next letter
March 6, 1945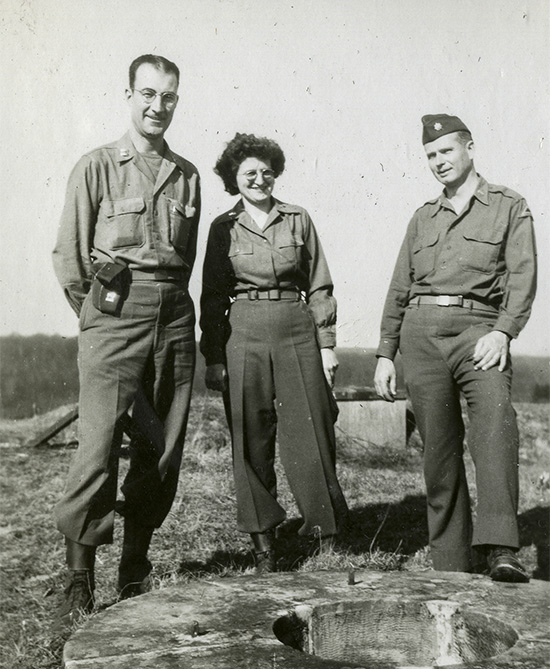 René went on a hike with Tony Ilacqua (left), Helen Baker (middle) and Bret Smart (right).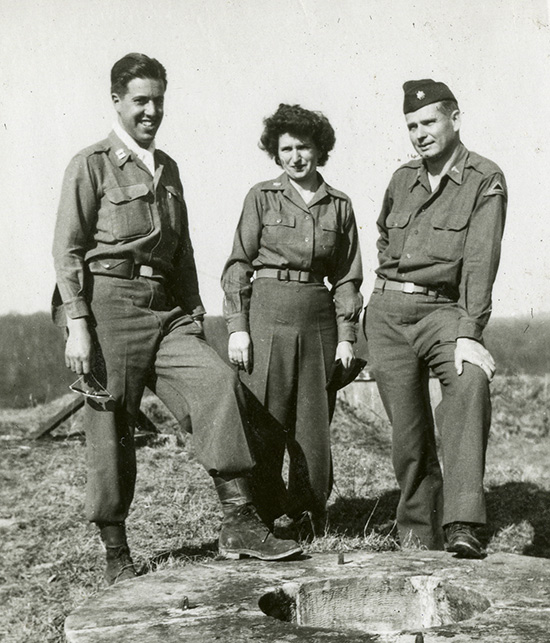 René with Helen and Bret.

René was out and about with Wy and "some of the other boys" and "managed to see Lois for a while." Evidently she was stationed in a unit nearby.

March 6, 1945
Epinal, France
No. 19

Dear Folksies,        
          A few nights ago Bob Treadwell returned home from his leave in Paris. He felt just as I had — that two days there was much too short time. He had just begun to find his way around a bit and to enjoy some of the places when they had to pack up and return to this inactive spot.
          He was extremely nice and most thoughtful, for, instead of just calling Jeanne and having her go to his hotel to pick up the package I sent there with him, he not only took it out to their apartment himself, but he spent some time there with Jeanne and Lilice talking to them. I can imagine that they must have enjoyed talking with him too, for Bob is really a swell guy.
         He came back with the most welcome news that David is once again on his feet and back at work daily, going late and returning early, however.  But the fact that he was able to go to work at all was not only surprising but very good news for, from the way he looked when I saw him, I did not anticipate his being able to do that much for many more weeks.
         Since Bob returned I have also had another letter from Jeanne in which she says that they still see no sign of an apartment for themselves; that David particularly enjoys the canned jams I left there with them; that she has for the first time in a couple of years attended a few concerts; and that she hears from Jacqueline regularly and that the latter may return to her real home sometime in May.
                         Loads of love,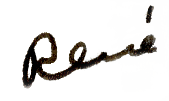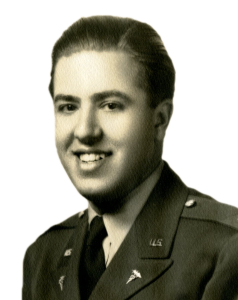 .
Watch for more of this letter
March 7, 1945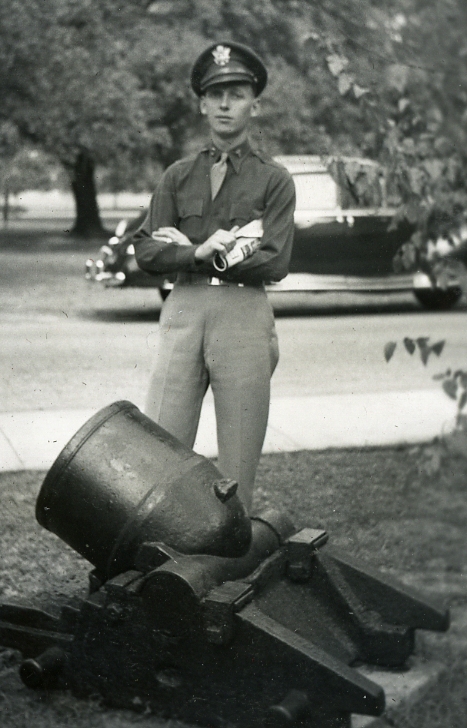 When Bob Treadwell (above) was on leave in Paris, he went to the apartment of Jeanne (René's cousin) and spent time talking with her and her sister, Lilice.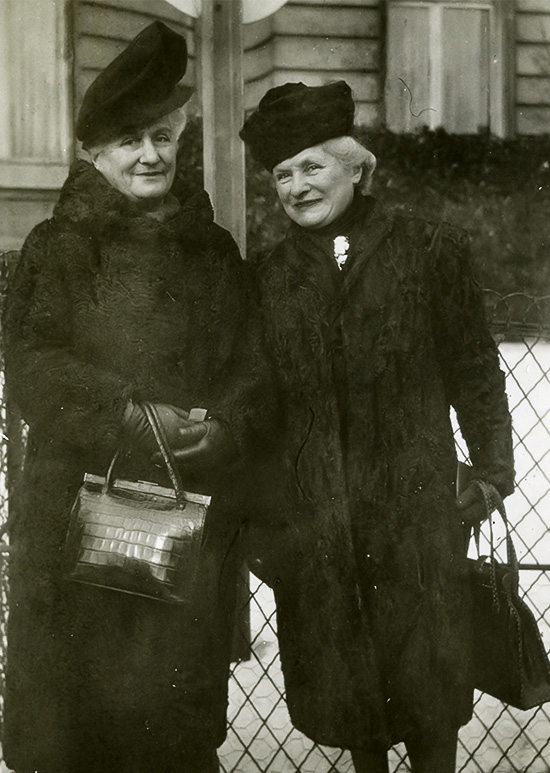 Lilice Baumann (left) with her sister Jeanne Salomon.

René was out and about with Wy and "some of the other boys" and "managed to see Lois for a while." Evidently she was stationed in a unit nearby.

March 7, 1945
Epinal, France
No. 19 (continued)

Dear Folksies,        
          Two days ago we had a pleasant surprise for, who walked into our quarters but "Skinny" St. Claire.  Remember, he was, and still is, in the Judge Advocate's office of Army Hdq, had some of his law training at Stanford. Anyway, the last week of December he had gone home on the temporary-duty-leave-business, and just returned a few days ago. Skinny had been lucky enough to fineegle a trip home by air from Paris to Maine, but purposely came back by boat, as the waiting for transportation on the return gave him an extra two weeks in the U.S.
          Skinny told us some things that we were not too surprised to hear, sort of confirmed a good many ideas we have had concerning the notions of the general populace back home.  I wonder, of course, if it's true all over — pretty darn sure it's not true of you folks, but I wonder if most of the things he related were not true of the people in S.F. as a whole, as well as other parts of the U.S.
          For instance, Skinny said that he never wore his 7th Army shoulder patch, because no one seemed to know anything about the 7th Army — that to most it "must be a new Army."  Skinny said that, apparently because of the papers play-ups, no one ever hears of any but Patton's Army.  Also, to a great number of people, "Ike" is just some sort of political figure, a go-between between the U.S. and Britain, while the one who is running the whole show on the Western Front is Patton.  Patton makes far better copy for the papers than do any others, so I imagine that is why he gets the play-up — but that's the papers for you!  Skinny's reply to one such person who thought of nothing but Patton over here — when this person wondered about this "new 7th" that Skinny said he was in — was merely that ours was just the Army that had been the first in the European Theater, through Africa, Sicily and France, and was only the Army that Patton had for two years before he was "demoted to the 3rd."  That apparently was a shock and most unbelievable to most!
          Another bit of news was how the papers, after their initial scare and admittance that they were wrong in thinking that this thing was going to be over so soon, have again gone back to their original thinking, optimistically seeing this over in a couple of months and the Jap War over in 6 months after that.  Is that the way all those papers dish out what they choose to call news?  How about it?
          Another thing is the hullabaloo that is being made back there about the continued need for doctors over here!  For gosh sakes, don't let any start getting suddenly patriotic or even talk about the need for more M.D.s over here!  If the publicity on that were for more M.D.s in the Pacific, we wouldn't say a word, because we don't know what the situation is there at all, but, according to Skinny the call was for M.D.s for this theater.  Well, from knowing what we have done in the past month, you certainly must realize how far from the truth the statement that they are needed here is.  At no time since the very very beginning of the African deal has there ever been a real shortage of M.D.s over here!  Sure, many individuals, and some groups, have been over-worked for various periods of time, but that was not due to the lack of M.D.s nearby, but the faulty distribution of those on hand.  When you think of the number that sat for so long in England, individuals and units doing less than one-tenth of their normal working capacity, and the number of idle weeks we and other units have had and are still having — and then you hear them screaming for more M.D.s to come over here and clutter up the place – 'tis just laughable!
          Wondering, too, if this business of trying to get all the M.D.s out of the country and over here might not be a result of the workings of the politicians who want to push through socialized medicine schemes? At best, the American Medical Society is weak, but with all the M.D.s overseas and ineffective, 'tis certainly a ripe time to start something on that order!
                         Loads of love,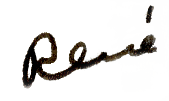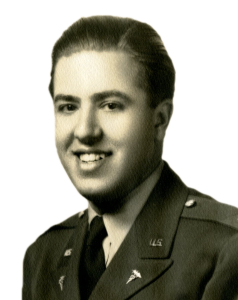 .
Watch for the conclusion of this letter
March 8, 1945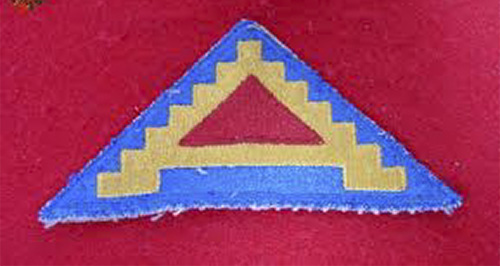 René had a visit from his friend "Skinny" St. Claire, who had just returned from a two-week temporary leave in the U.S. One of the things he told René was that he never wore his 7th Army shoulder patch because no one back home "seemed to know anything about the 7th Army."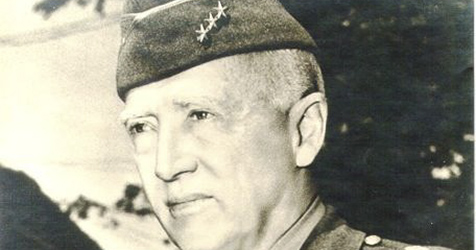 People in the U.S. were much more familiar with Patton's Army, which at this time was the Third Army.

March 8, 1945
Epinal, France
No. 19 (conclusion)

Dear Folksies,        
         Why is it that the Army at home doesn't seem to want to profit from the experiences of those who have been through various things over here and know what they are talking about?  Strangely enough, even over here, in a lot of things, paperwork, etc., we are back to systems that were rightly discarded a year and a half and two years ago by higher headquarters when we were in Africa.  But no, those who have spent their time in England and now come over to rule the roost did not gain anything from the African and Sicilian experiences on that score, and so we have to go backwards.  Thank goodness that doesn't apply to the forward front-line troops so much — yet the newer units had to and did learn by bitter experience rather than from the experiences troops could tell them, at least not until recently when a different method of teaching was instituted.  But that's the way it goes.
         For instance, one story that Skinny [St. Claire] came back with concerned a person we all knew.  When this person got back to the U.S., after not only a long time over here but a long time in the lines, he was sent to one of the Army schools, and there he was told that they didn't want to hear anything about how things were done over here — that things were being done all wrong, etc.  So he kept his mouth shut.  But, one day the class was told to make up a tactical situation and describe how they would meet it — it could be a situation they had heard of or anything — and then their methods would be criticized.  So, this officer gave a description of a situation and how he would meet it were he the one involved.  After he got done, the instructor lit into his plan and ended up his violent criticism by saying that if there had been that situation and it had been met as the officer described that he would do, his whole outfit would be wiped out.  The officer merely said, "Well, that all may be so, sir, but the plan worked: we were not wiped out, and I was decorated for it!"  If that story were the only one if its kind that we have heard, I wouldn't be mentioning it, but 'tis only one of many similar ones.  This whole attitude is even evident in our own kind of a unit when one finds these new gangs coming over with ideas as to running their unit, built along the lines of the Army-manuals dated somewhere around 1918!
         Why is it that not only man, as the individual, but great units, such as the Army, and nations themselves, do not seem to profit, or want to profit, by the experiences of others…but would much rather learn by bitter personal experience???
         Know you must feel, too, the way we feel about the strikes we keep hearing about. Only two or three divisions worth of men out on strike back there! A mere nothing! Don't imagine that a strike of two or three divisions over here would have much effect on the opinions of the people in the U.S.! No —just take the three that we know so well, what would have happened had they struck at various times? 'Twould have meant nothing, except, of course, that Sicily would not have been taken, that there would have been no Salerno, no Anzio or Rome, and absolutely no liberation of 2/3 of France by the Southern route. That's all!! Just a handful of men, a bunch of Indians, a group of cowboys from Texas, or the boys from the Presidio and the coast! Huh, and then people wonder why the boys over here get so disgusted with those "oh so delicate", and so lousily managed, labor disputes and strikes!
         I know you people don't look at things the way most seem to. How about others you talk to, however? How about Gram, Dave, Lou? If all my ravings here get through, don't just file it, use it! Enough of that for now…
         The Col., as I told you, took Klein to Paree with him. On the way they did see and spent some time with the Col's son. Klein was a bit disappointed about his trip, for the Col., "showed" Paree to him in the short time that they were there. They toured the city in the jeep and didn't see any of the nite-sights, etc.
         Mattie is fine these days – spending his time, like everyone else, in the prone position for lack of anything else to do. The rest is probably doing him, if no one else, some good.
         Chappie and Schuster were out fishing yesterday, spending the whole day at it, and they did better than Bret, for they caught enough to supply them with lunch and supper. They took a little gas stove along with them and cooked the fish out by the river.
                         Loads of love,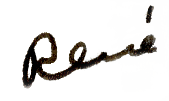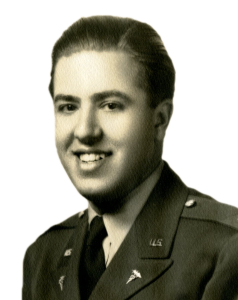 .
Watch for my next letter
March 10, 1945

Russell Klein (above) went to Paris with Colonel Bolibaugh (below), but since they mostly toured the city in the jeep, Russ didn't get to experience the city as he would have liked.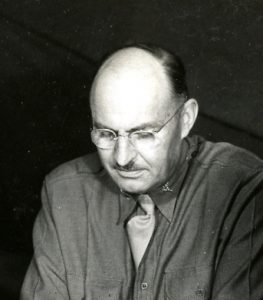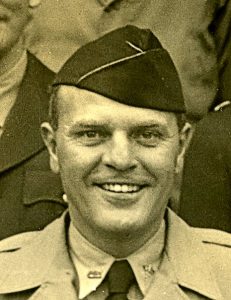 In other news, René reports that Mattie [Carleton Mathewson] is "fine these days … spending time, like everyone else, in the prone position." Perhaps like colleagues Wally Greene, Marv Hodgson and Serge Bryner (below – from top to bottom of the photo).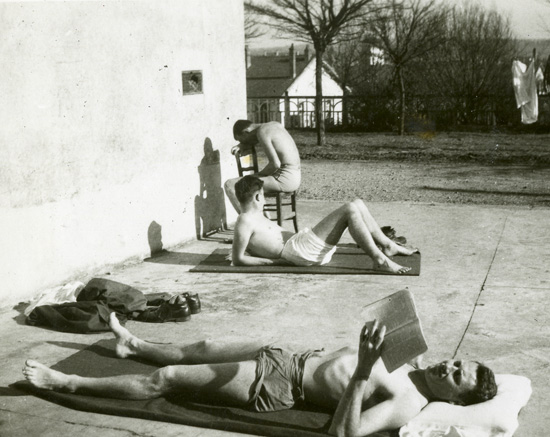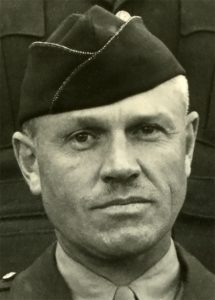 Meanwhile, Chappie (Elmer Chappell) above, and Emile Schuster (below) went fishing yesterday, but evidently cooked and ate all the fish they caught.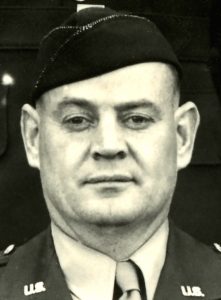 March 10, 1945
Epinal, France
No. 20

Dear Folksies,        
        There's so darn little doing as far as we're concerned that 'tis difficult to find things to write to you – don't have any opportunities for interesting conversations as you do. They've GOT to put us to work soon!!
          We have been spending a lot of time around the radio of late, what with all the good news coming in, the advances being made by the 1st and 9th Armies and now by friend Patton. Can just imagine Patton being good and mad that the 1st was able to cross the Rhine before his gang! I'll still bet on his being in Berlin, or, better, getting to Hitler first!
          We're still stagnating, tho' yesterday we tried something different.  One of the buildings in the area has been fixed up as a gym by the other outfit and they have in it a basketball court.  So yesterday, the officers had a game vs. the enlisted men.  The game broke up, however, before it was half done, when the ball got stuck up on the basket, and, when Stratte jumped up to knock it down, he grabbed ahold of the basket and the whole bloomin' frame to which it was attached came down — just missing Paul by a hairs-breadth.  The metal basket was thus busted and was taken down for welding, so that was the finish of the game!  It was fun, and definitely exercise, while it lasted.
          Oh yes, the Col. has a new ribbon! He, along with some other COs of hospitals has been awarded the Bronze Star for "the work of the hospital in direct support of combat troops from Sept. 1st to Dec. 31st." Col. Weller of the Sacramento bunch got same also — despite the fact that they were in hot water with some generals for some time, and that Mattie had to straighten them out in September, etc. etc.
          Westdahl got back from Paris and apparently he was really able to work the angles. The course he was attending took up his full day for the 5 days of the course, but he was able to get extra days of leave specifically to visit his brother's grave, which was up by Cherbourg. So he got to see more of the country, used various means of transportation and had enough extra time in Paris itself to really see it well. We were all mighty glad for him.
          Serge got his first letter from Ann yesterday – she was in Stark General Hospital in Charleston. She ought to be heading west pretty soon. The way she wrote the address of the hospital was really funny – Serge is writing kidding her about it now, for it looked as if she wrote Stork General. Most appropriate at any rate!
          Received, and read completely, yesterday, the book Mrs. Holmes sent me, "High Time". 'Tis really a scream. It is already well on its way to making the rounds of the other rooms. The other book she sent me was read by almost all here and now is going the rounds at the 180th Station. Thank Mrs. H for me, tho' I shall most likely get a note off to her soon. Received, also, socks from Henriette – swell and thanks.
          Another "received" was the package from Mom with artichokes, deviled ham, and chopped olives.  Thanks!! Ate some asparagus the other night and artichokes last night. They went well with the mayonnaise that Carroll had. Yes, have again been having evening "snacks" after the movies and before the 11 P.M. news comes on.
          Mom, I'm glad you were able to get some things for Dominique. They also have little sugar, no chocolate and no decent coffee (French coffee is horrid).
          All for now, and Serge is pestering me to go out and freeze to death with some others playing volley-ball….
                         Loads of love,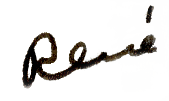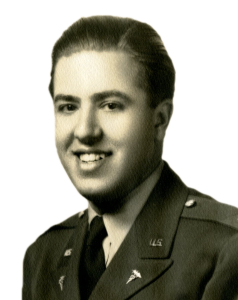 .
Watch for my next letter
March 11, 1945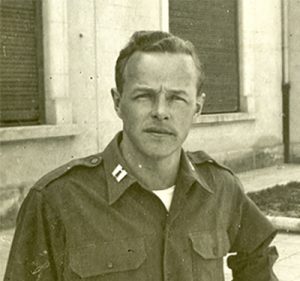 Paul Stratte had a bit of an incident during a recent basketball game.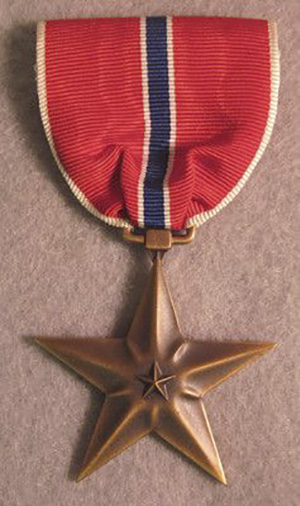 Colonel Bolibaugh was just awarded the Bronze Star.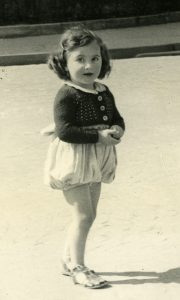 René thanks his mother for sending some things to Dominique (above) – the daughter of Claudette Baumann Aaronson – who lives in Paris.

March 11, 1945
Epinal, France
No. 21

Dear Folksies,        
            I left off yesterday's letter just as we went off to play some volley ball. Managed to spend a good part of the afternoon – both yesterday and today – at that game. In fact, today had some pretty good games of it. The weather, however, is still too cold to really enjoy being out there in it, even tho' one is exercising.
            Mattie and Chuck took off for Paris today on a pretty good and fancy deal, for they are going to be able to be away for about a week. They went in one of our jeeps, so they ought to be able to see Paree the way it should be seen. Don't know just how much good that is going to do Mattie's supposedly cured condition, but perhaps it will be a good therapeutic test (i.e. the jouncing in the jeep).
            Have a new officer, name of Capt. Baldwin – replacement for Collie. [René isn't able to mention it in his letter, due to censorship, but evidently William Collie was killed in a vehicle accident.] Haven't had a chance to talk to him as yet; don't know from which outfit he came or anything, but I do know that he was, not so long ago, a patient of ours.
            Playing bridge with the Col. tonight. He's been taking it easy in quarters with a bum cold for the last few days.
            Phil Westdahl gave us a talk today on what he learned on the Information & Education deal while at that school in Paris. The main plans are for education during the waiting period after hostilities cease over here. It all sounds mighty good, if it will work, but it seems to me that the program is overly optimistic in its undertakings. We shall see!
                         Loads of love,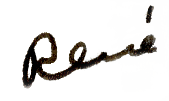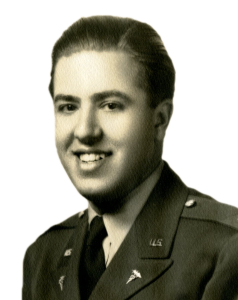 .
Watch for my next letter
March 21, 1945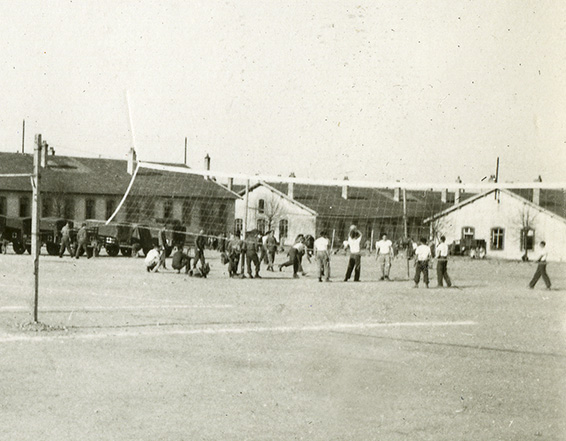 René spent most of the past two afternoons playing volleyball.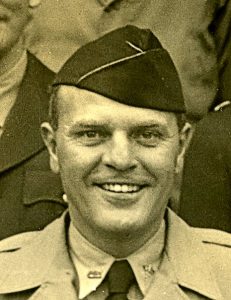 Mattie (Carleton Mathewson) above and Chuck Schwartz (below) just took off for Paris for a week.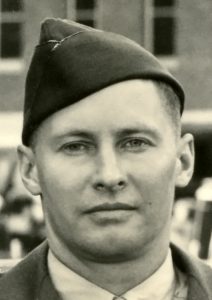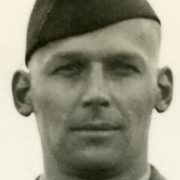 No letter from René on March 14, 1945. Here's an excerpt from the journal of Dr. Philip Westdahl, describing his visit to Paris earlier in the month.

---
---



[In early March] I had the grand opportunity to see the famous city. Although it couldn't actually be described as beautiful at this time of year with its barren trees and blackout, it is easy to see why "Paris in the spring" would be one of the most beautiful cities in the world.

Paris at night lives up to its gay reputation with its riské Follies Bergere and Cassinade Paris, where the most beautiful scenery and costumes I have ever seen vie with the casual nudity of the female cast for the center of attention, the latter taking the lead at the start, but the former holding its own at the finish. Aside form the shows, there are the ever-present taxi-girls who ply their trade, aided by the blackout, and strangely enough with a finesse that is so casual as to seem entirely acceptable, even to a stranger in Paris.

In addition to all these familiar Parisian highlights, one could discern the unmistakable effect of the war: soldiers roaming the streets, filling the shows and bars and subways, are the only ones who appear to be spending any money. Civilians going about their business with unsmiling faces, men in drab and worn clothes; women doing their utmost to maintain their reputation as the best-dressed in the world with their fancy hairdos and fantastic hats, make-up and perfume a little more than discreet. One is impressed with the small stature of the Parisians, a reflection of their tremendous sacrifice of the flower of their youth in former wars.

A description of Paris would not be complete without mentioning the ubiquitous and familiar sidewalk urinals. Startled at first by such casualness, I soon found myself using them when urgency overcame modesty.

And last but not least of the familiar aspects is the Parisian cabby. It is worth one's life to ride in or attempt to cross the street when a cab is on the loose. With throttle down and horn tooting, it's every man for himself.

.

Watch for René's next letter on
March 21, 1945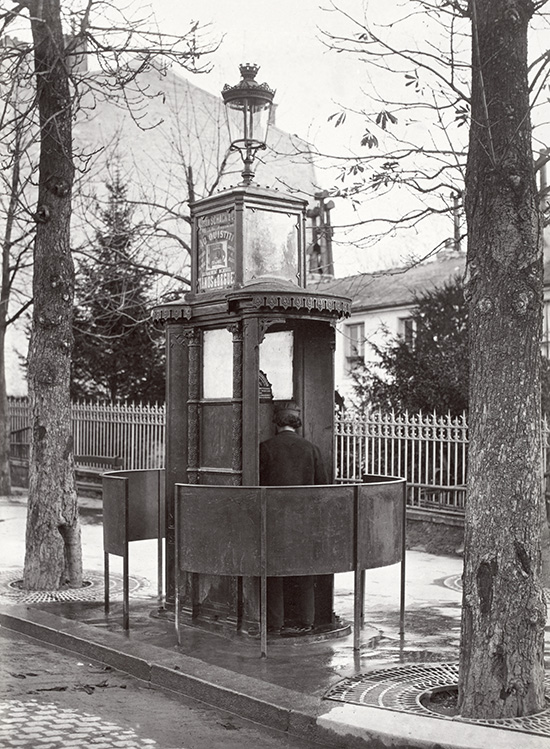 Phil Westdahl was at first startled and then grateful for the ubiquitous Parisian urinals — perhaps one like this.