March 6, 1945
Epinal, France
No. 19

Dear Folksies,        
          A few nights ago Bob Treadwell returned home from his leave in Paris. He felt just as I had — that two days there was much too short time. He had just begun to find his way around a bit and to enjoy some of the places when they had to pack up and return to this inactive spot.
          He was extremely nice and most thoughtful, for, instead of just calling Jeanne and having her go to his hotel to pick up the package I sent there with him, he not only took it out to their apartment himself, but he spent some time there with Jeanne and Lilice talking to them. I can imagine that they must have enjoyed talking with him too, for Bob is really a swell guy.
         He came back with the most welcome news that David is once again on his feet and back at work daily, going late and returning early, however.  But the fact that he was able to go to work at all was not only surprising but very good news for, from the way he looked when I saw him, I did not anticipate his being able to do that much for many more weeks.
         Since Bob returned I have also had another letter from Jeanne in which she says that they still see no sign of an apartment for themselves; that David particularly enjoys the canned jams I left there with them; that she has for the first time in a couple of years attended a few concerts; and that she hears from Jacqueline regularly and that the latter may return to her real home sometime in May.
                         Loads of love,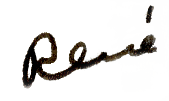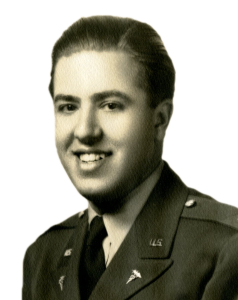 .