March 11, 1945
Epinal, France
No. 21

Dear Folksies,        
            I left off yesterday's letter just as we went off to play some volley ball. Managed to spend a good part of the afternoon – both yesterday and today – at that game. In fact, today had some pretty good games of it. The weather, however, is still too cold to really enjoy being out there in it, even tho' one is exercising.
            Mattie and Chuck took off for Paris today on a pretty good and fancy deal, for they are going to be able to be away for about a week. They went in one of our jeeps, so they ought to be able to see Paree the way it should be seen. Don't know just how much good that is going to do Mattie's supposedly cured condition, but perhaps it will be a good therapeutic test (i.e. the jouncing in the jeep).
            Have a new officer, name of Capt. Baldwin – replacement for Collie. [René isn't able to mention it in his letter, due to censorship, but evidently William Collie was killed in a vehicle accident.] Haven't had a chance to talk to him as yet; don't know from which outfit he came or anything, but I do know that he was, not so long ago, a patient of ours.
            Playing bridge with the Col. tonight. He's been taking it easy in quarters with a bum cold for the last few days.
            Phil Westdahl gave us a talk today on what he learned on the Information & Education deal while at that school in Paris. The main plans are for education during the waiting period after hostilities cease over here. It all sounds mighty good, if it will work, but it seems to me that the program is overly optimistic in its undertakings. We shall see!
                         Loads of love,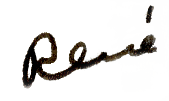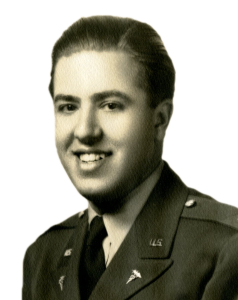 .