December 1, 1944
Epinal, France
No. 70

Dear Folksies,
            It's again with mixed emotions that I write, but let me begin where I left off with my last letter where we were still in the throes of hard and constant work. And then, bingo!  Came a lull, adequate sleep one night when I should have been working, and promises of at least a few such nights.  And soooo, what do I do but make sure that the Old Man is in good spirits.  I luckily was talking to my friend Sgt. Maddox the head of the Motor Pool (and though at times their place may look like a swimming pool, I do not mean that), when he told me that the Old Man was going to take a jeep out by himself for a couple of days to go visit supposedly Bill Reilly.

            Sooo, when I approached the Old Man I did not let on that I knew his plans (which were supposedly sort of secret), and asked if 'twere true that we would have no need for anesthesias for a couple of days.  To that he replied, "Yes."  So, naturally, the next question was whether, if I could get some transportation somehow, if I could get off a couple of days to visit my cousins in Lyon and Grenoble. He debated with himself for a minute and then decided that he might not enjoy driving himself all that distance alone, and that he would be glad to have me come along with him, and that we would probably get to go to both places O.K. Yippee!!!!  I just about walked the rest of the way back to my room on my hands, I was so happy!
            And sooooo, we piled that afternoon into the jeep (thank goodness the boys have put up curtains with washed x-ray-film windows all around our jeeps) and away we went.  Had our time cut down considerably by some tough driving through pea-soup fog, but made it to the place where Bill Reilly is hospitalized O.K. in time for supper at a local big hotel – for Generals and Colonels only. Then went out to see Bill and to get a bed at the hospital there for me to sleep in, as the Col. was naturally going to stay at the hotel. Saw Bill and despite the fact that he was up in traction he looked fine, and actually looked 10 years younger than he had been looking the last 6 to 8 months. He is happy at the prospect of going home. He hopes to be able to be sent to Letterman after he arrives in the U.S.
            While talking to Bill, who should come up looking for me than Sgt. Roth, who had heard my name mentioned in the office as desiring a bed for the night, and had come to find me. He told me then about having had supper at a home in Aix about a month and a half before and having there met Jacqueline Marx who was just passing through apparently, but which way she was passing he knew not.
            For the benefit of those who did not know the Sgt., when he told her that he was from San Francisco was asked by Jacqueline to write to his brother to phone to RB Sr. to have the latter tell her brother – Pierre Horvilleur that she was alive and well – which whole procedure was carried out. The Sgt. was very nice and all concerned appreciated his letter.
                                                                                       Loads of love,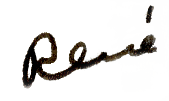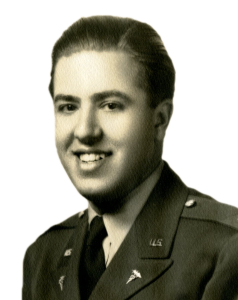 .
Watch for more of this letter
December 2, 1944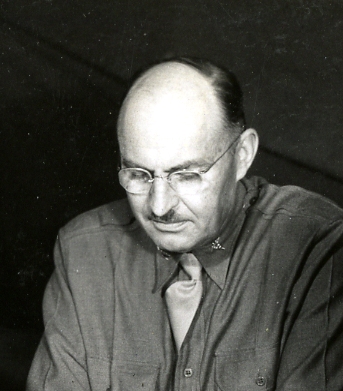 The "Old Man" – Colonel Oral Bolibaugh, was in good spirits, so René asked if he could go with him on his jeep trip to Lyon and Grenoble.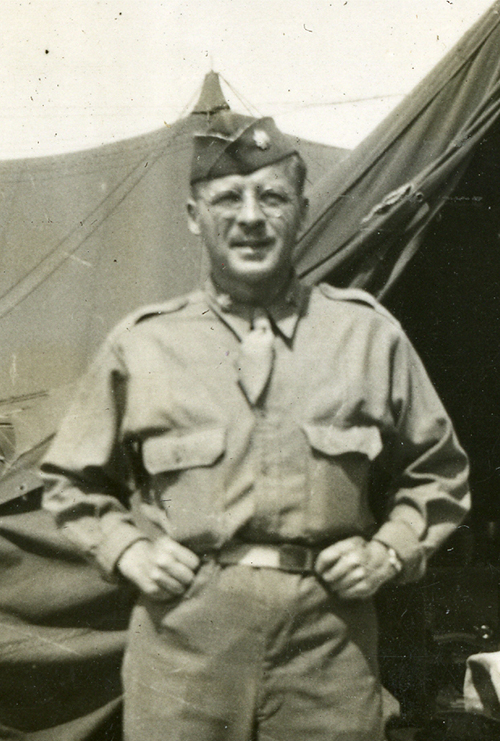 The first stop for the Colonel and René was to visit Dr. Bill Reilly who was now a patient in a hospital in Dijon. See the excerpt from Dr. Phil Westdahl's journal below to find out why Bill was in the hospital.


According to Dr. Phil Westdahl's journal, "Bill Reilly, Chief of our medical service, was pretty badly shaken up in an accident while riding in one of our government vehicles. He fractured his femur and tibia on the same leg and was taken to a General hospital in Dijon. We later learned that his femur was plated and he was to be returned to the good old U.S.A. Those who were able to get away and see Bill in the hospital, could see that he was quite broken up about leaving the unit at this time. I liked Bill Reilly – he has a tremendous heart and very rarely did I ever hear him say an unkind word about anyone."

December 2, 1944
Epinal, France
No. 70 (continued)

Dear Folksies,
            Next A.M. off we were again, pounding the poor little jeep for all she was worth. And then we find that the bloomin' Rhone has pulled a "Mississippi" and overflowed at just some of the points we wanted to transverse — so naturally the detours held us up quite a little. And, as luck would have it, on one of the detours of the detour, a very little-traveled route, bingo, there went a tire!! Then the Col. was extra glad that I was along to change the tire, but as luck would have it again, two of the nuts on the wheel were pretty well frozen on and the wrench we had was rather old and worn and we soon found that all it did was slip around the bolts and was doing absolutely no good at all. It was quite a while before we could find an American vehicle driving by that had a wrench that would fit the jeep wheel. Finally, we did get it off and the spare on, but we were considerably behind the schedule we had set for ourselves.
           Got to Lyon, got a new tire, got some gas and managed to find Jean-Pierre's address with ease. The plan was that the Col. was going on further to visit friends of his near where we originally set up a couple of months ago, and then he would return for me and we would go to Grenoble and then back home here.
            By the time I had climbed to Jean-Pierre's apartment on the 6th floor, I was pretty much out of breath and about all I was able to gasp when J.P. opened the door was, "Jean-Pierre ——— René!" Tho' he hadn't climbed any stairs, he too became a bit out of breath and so we continued gasping and gasping!
            Without giving a blow-by-blow report, I shall in a second give you all the details for which you are undoubtedly waiting – for which all of us have been waiting for a few years now as a matter of fact. Suffice it to say that I was able to stay with J.P. and Doude for a full 2-1/2 hours.
           Jean-Pierre is thin, his face is thin and his cheek-bones stand out considerably.  He wears glasses, as he apparently has for many a year.  Despite his thinness he is apparently in good health and has had very little trouble as far as health is concerned throughout any of the past years. When in the French Army he had been wounded and spent a couple of months in the hospital, but he recovered perfectly O.K. from that. 
           During the past couple of years he has been in and around Lyon for the most part but has, of necessity, not had the same address that you know about, Alain, nor has he, until the last few months, had his own name.  He had the same name of someone else who was a friend and who actually existed in a different part of the country. Somehow, he managed to get by, even tho' his credentials were challenged many a time. The only kind of business that was safe for him, as for others of the same faith, was that of traveling salesman, selling various articles on a commission basis, for manufacturing houses.
            In that way, when the Gestapo was investigating a bit too closely, they had good reason to be traveling to other parts, which they promptly did. Train travel, however, in certain parts, was equally dangerous because there were those inspectors who decided that a person was a Jew by his features and circumcision and didn't give a hoot about their credentials.  Both Jean Pierre and his father George had been taken more than once, but somehow had talked their ways out of imprisonment at the time, tho' they made haste to get out of those particular areas.
            Early in the game, soon after Jean Pierre married Doude, he tried to get out of the country to get to Africa to join the Free-French forces there.  But, despite the fact that he got one mile inside of Spain, he and the rest of his comrades were unable to go further, as their guide disappeared on them when they saw a bunch of others who had tried to get away into Spain being led back to the French border by German Gestapo men. Later on, the cost for escape that way was too exorbitant for him to make it. (Incidentally, Dad, he tells of having written to you soon after Alain had left, in 1941, asking if 'twere possible for you to get him to the U.S. Didn't think we ever got that letter. And, too, that is the one wish that J.P. and Doude have for whenever the war is over over here – they want to join Alain in New York or somewhere in the U.S.)
                                                                                       Loads of love,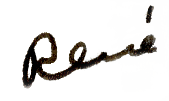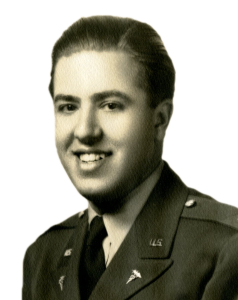 .
Watch for more of this letter
December 3, 1944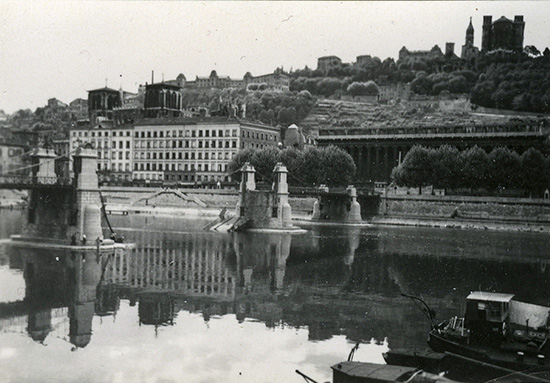 After detours and a flat tire, the Colonel and René finally made it to Lyon.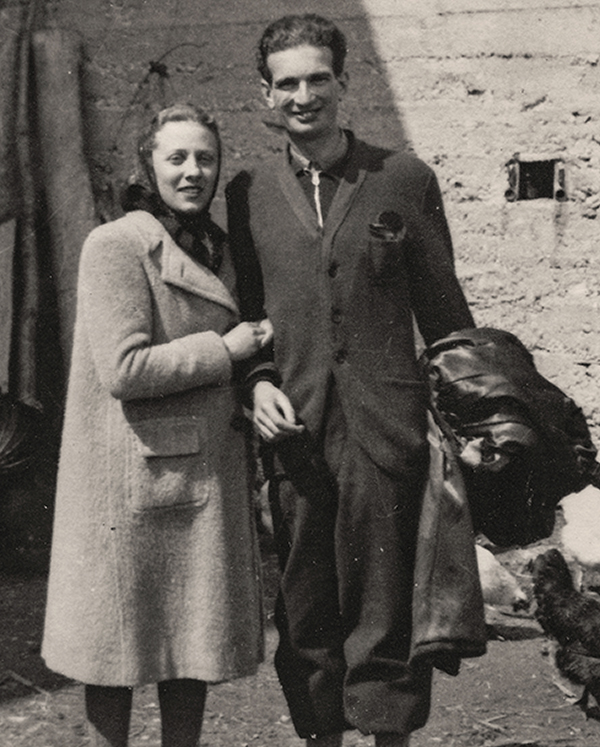 René was able to have a good visit with Jean-Pierre Baumann (his second cousin) and Jean-Pierre's wife Doude.

December 3, 1944
Epinal, France
No. 70 (continued)

Dear Folksies,
            Jean Pierre at present is continuing his traveling-sales, and has as his line a selection of briefcases, folders and beach bags – all made from a form of oil cloth, rather than leather.  Now his latest line is a construction game for the kiddies, constructing —  you guessed it – a jeep out of parts provided and with a rubber band driving shaft that can scoot from one side of the room to the other. On all the articles, except the jeeps, he makes 10% of gross sales. On the jeep, 5%. He recently contracted with customers for 300,000 Francs worth of goods, on which his commission would be about 27,000 Francs. But of course the manufacturer cannot supply all of that right away, so it will be a matter of a few months before all these goods are actually delivered and his commission collected. Apparently, however, financially he has not done too badly in that business, tho' he said that it definitely costs at least 10,000 Francs per month to live on now.
            As for food, in the cities, as I had imagined before, it was considerably worse than in the villages. Now, in fact, with transportation tied up more than during the occupation, it is even harder to get food and things in the cities, but naturally after the transition period that will be corrected. They live by the ration cards, but what they are allowed on those cards is not enough.  So, like all the rest, the black-market has to be patronized to keep a family going. Their ration of meat, for instance, amounts to a slice of the same dimensions as the keyboard of this typewriter, per person, per month, and that is the uncooked size! That, of course, is mighty little. Butter and milk are practically nil, tho' cheese apparently isn't too hard to get.
            J.P's apartment, though small, is not bad, at least having somewhat cheery furnishings, which came with the apartment, despite the lack of conveniences.  Their W.C. is up one flight, not the least bit modern but at least is private, under lock and key just for themselves. For baths they go to a local bath-house a couple of blocks away. 
            This apartment, under their own name for the first time, they have had only a matter of about 2 weeks – it having been obtained for them by a good friend, a mutual friend of J.P's and yours, Alain – Jean Story. It was his address that you had given me in one of your letters.  J.P. had, in fact, gotten my postal by chance through Jean Story as he (J.P.) had left word at that old address, that if any letters came there for him to give them to Jean. When he got my card he at first thought it must be from René Sr. as he didn't think I was a doctor, much less a Captain.
         To digress a minute and while I'm thinking of it, Jean-Pierre certainly had a "good" impression left with him by me in 1923 – he remembered me as being what they thought to be a typical "American ragamuffin or brat." Why? I didn't remember that I was that bad at Chamonix – goodness knows where I would inherit the inclination to slide down bannisters! Why, I thought that only my sedate sister and father did that in their 2nd and 3rd childhoods respectively at Lake Tahoe!!
            Of course, we all talked until we were pretty hoarse — me pumping him and he asking all about the U.S. contingents of the family. We had quite a time talking, I assure you.  Jean Pierre speaks English excellently despite the fact that he does not think that he does.  He really does well, and though he claims that I speak French much better than he speaks English, 'tis definitely not so. Doude, who understands very little English, comes out occasionally with some English on her own hook. We talked a mixture, I'm afraid, most of the time. To speed things up when Doude was not in the room with us, J.P. would speak French and I would speak English, as we really felt we had a lot of ground to cover in a short time.
            Doude is a fine girl. Rather short, blonde, weighing, according to Jean Pierre 50 Kg, though he is worried she has now dropped back to 47 Kg, despite the fact that she is 2-1/2 months pregnant. Because of her condition, they are allowed a ration of milk, I think it was 3/4 litre per day. Also, after the third month, they will be allowed more meat for the same reason. And, incidentally, fresh milk certainly tasted good, despite the fact that I felt most guilty taking even a small portion of their ration — but they would have been insulted had I refused.  And they were thrilled to have their milk in the form of hot-chocolate made with the Hershey's Chocolate Syrup you folks sent. They also enjoyed and will continue to enjoy another package of chocolate, deviled ham, etc. that somehow got left at their apartment. Incidentally, Alain, you do not know as yet, but the candies that you sent me, you sent with the express instructions that they be presents for Doude and Jean Pierre when and if I saw them. They thank you very much!
                                                                                       Loads of love,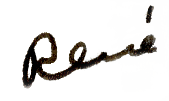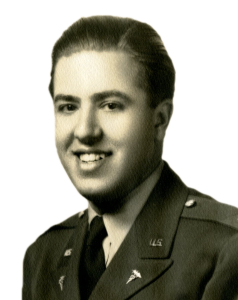 .
Watch for more of this letter
December 4, 1944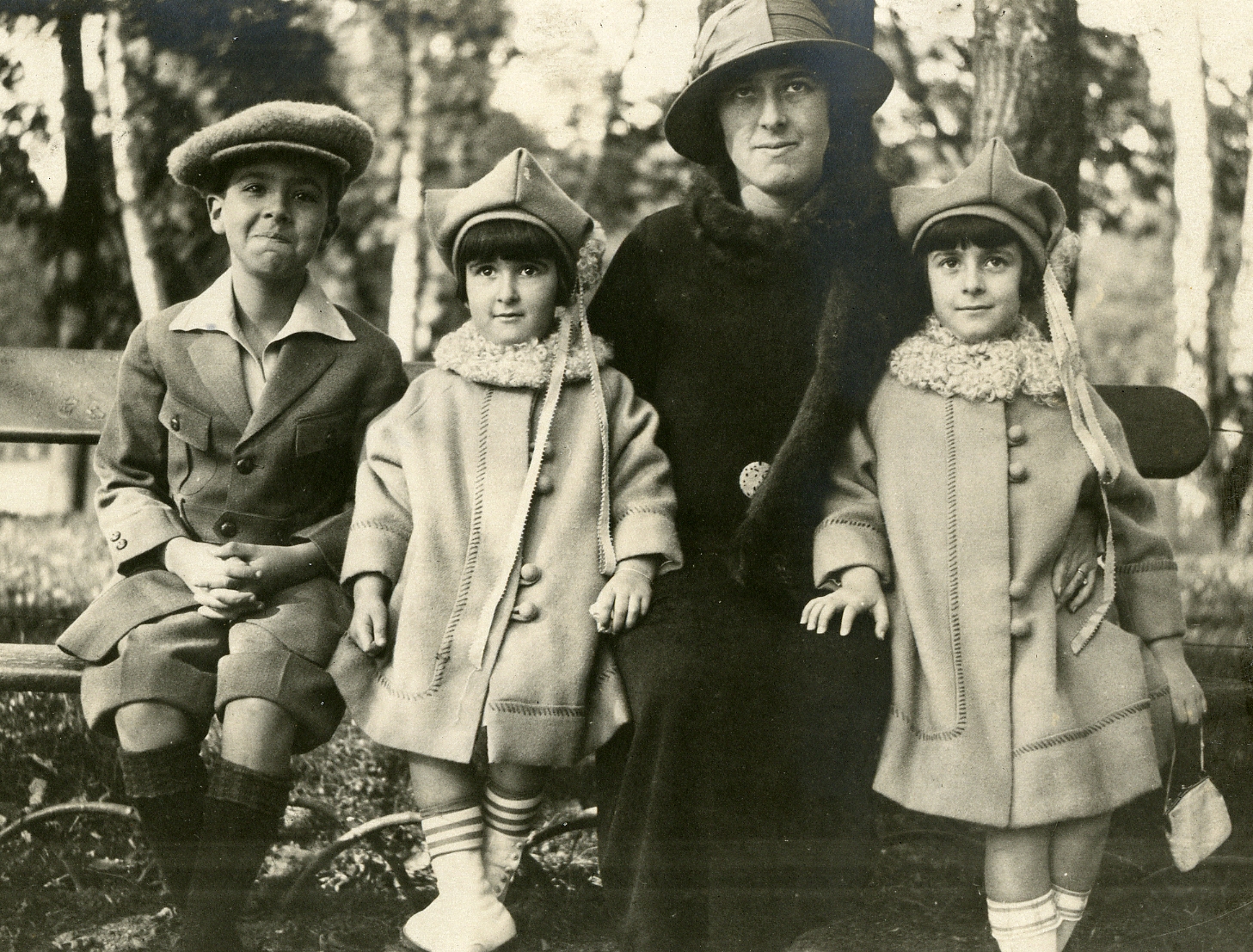 Jean-Pierre remembered René from a visit to France in 1923. Eight-year-old René is pictured above on that trip with (left to right) sister Barbara (Bobsy), mother Alma and sister Marie-Louise.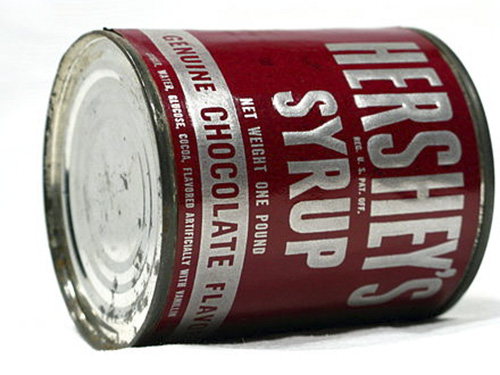 René tells his parents taht Jean-Pierre and Doude have been enjoying their small ration of milk "in the form of hot-chocolate made with the Hershey's Chocolate Syrup" they sent from the U.S.

December 4, 1944
Epinal, France
No. 70 (continued)

Dear Folksies,
            After I had gotten a thumb-nail sketch concerning each and everyone of the family and being still none too clear how the Horvilleurs are related to us, I asked whether Jean Pierre knew Jacqueline Marx. With that both J.P and Doude let out a howl, for which I did not see the immediate reason. But soon I was informed that Jacqueline lived not too far away from them and if I wanted, J.P would take me over there to see Jacqueline. You see, Jacqueline is the aunt of Doude!!! Jacqueline's husband (René Marx) is the brother of Dr. Marx, Doude's father.
            So, with your letters, Dad, concerning her brother Pierre, in my pocket, J.P. and I walked over the Jacqueline's where we luckily caught her just before she was going out to do some shopping for a little boy who has been staying with them – his parents are both prisoners inside Germany and the Marxs have been caring for him. Did not have much time with Jacqueline, but was there long enough to talk quite a bit and rapidly. She looks fine and she and her husband, like J.P. and all the rest, have just in the last couple of months re-taken their own names.
            Margot Bloch, Jacqueline's sister, is going back to Nice to live. Her husband, at the age of 62 was fighting in the FFI and was, a couple of months ago, killed, actually in the active fighting!!
            Doude's father, Dr. Marx, was originally in Paris, later went to a small town in southern France near Montelimar, where Lilice and George joined him for a while also. He is now back in Paris. He was, and probably will be again, on the staff, I believe Chief of Medicine at the Rothschild Hospital in Paris.
            Before I go further, I must report that unfortunately I did not get to go to Grenoble to visit Lilice and the rest there, for when the Colonel came back for me he returned somewhat later than he had expected and was jittery that things might be popping back there earlier than he expected at first when we left. Unfortunately, as things turned out, and as the Col. regretted this A.M., we could have gone to Grenoble O.K. with plenty of time to spare. But, I was so damned thankful to have been able to have been with any of the cousins and to have been able at least to hear all about all of them, that I naturally was effusive in my thanks for the little I did get.
            I don't think it will be too hard to get away again before too long – in fact, if the family goes to Paris I would probably have a better chance to visit them there, but we shall see.
                                                                                       Loads of love,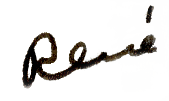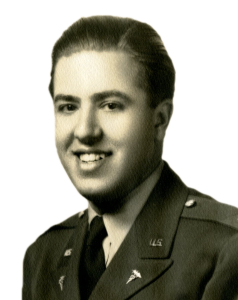 .
Watch for more of this letter
December 5, 1944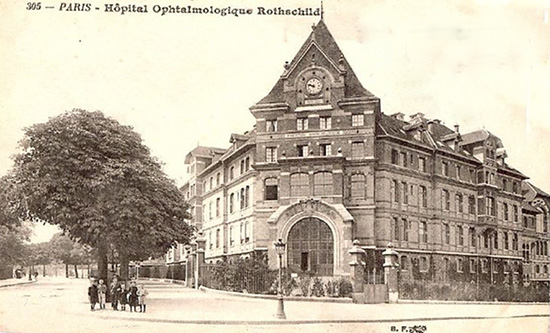 René tells his parents that Dr. Marx, Doude's father, had been Chief of Medicine at the Rothschild Hospital in Paris and would probably be going back there.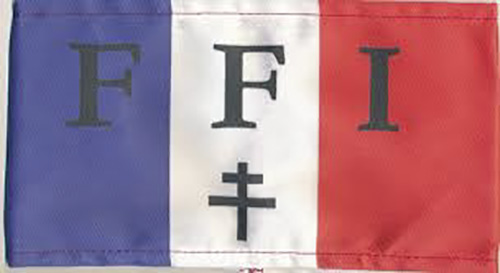 René tells his parents that another of Doude's uncles, Mr. Bloch, had been killed at the age of 62 in active fighting as a member of FFI. French Forces of the Interior was an amalgamation of the paramilitary components of the French Resistance, which was estimated to have been approximately 400,000 strong by the Fall of 1944.

December 5, 1944
Epinal, France
No. 70 (continued)

Dear Folksies,
           The rest of the news which I can give you has all come from Jean Pierre and Jacqueline Marx, rather than direct from Lilice as I had hoped – tho', of course, none the less – and probably more authentic.
            Lilice, George and Claudine remained in Paris until things there got too hot for them, the reasons for which I shall tell you soon, and then they went to Nice, but there, after the capitulation of Italy, things got bad also. You see, until Italy capitulated, the Riviera was watched over by the Italians, rather than the Germans and the Gestapo.  It seems that the Italians were always very tolerant and no one there was molested.  When the Germans moved in, Lilice and the others moved out, going a bit further north to near Montelimar and then sometime before the "Liberation", they moved to Grenoble where, apparently, there were not many Germans and they were left pretty much alone. 
          Of course, they had nothing at all except what they had on their backs and the money that they had with them.  George had had some jewels, but those got left in some clothes that had to be left behind, and then were never recovered.  (These were jewels he was selling, as that had been his business before.)  They, too, have had their narrow squeaks.  They are living in a regular old-fashioned boarding-house at Grenoble and plan going back to Paris when conditions permit — how long that will be, no one knows, but at the moment it is apparently impossible to get any apartments or living quarters there.
            Claudine's baby is a 23-month-old girl – the name of which I forgot to write down. [Her name was Dominique.] Gilles Aaronson, Claudine's husband, was in the FFI actively and is now a Lt. in the French Army and has something to do with transportation in it.  As a matter of fact, while I was with J.P. they got a telegram from Lilice saying that Gilles had a few days off and was going with Claudine to visit Gilles' mother in Lyon, just a day after I left there. Gilles has a small Italian Fiat in his position and apparently they were coming via that mode of transportation.
                                                                                       Loads of love,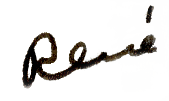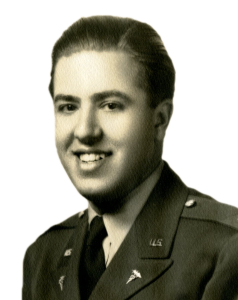 .
Watch for more of this letter
December 6, 1944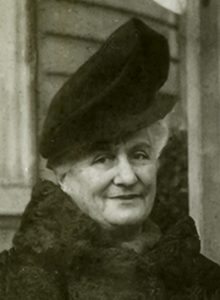 René tells his parents that the Baumann's — Lilice (above) and George (below) remained in Paris "until things there got too hot for them." Lilice is René Sr.'s first cousin.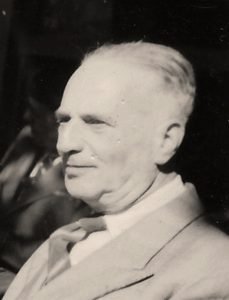 At the beginning of the German occupation, Claudine Baumann Aaronson (René Jr.'s second cousin) shown above with her husband Gilles, remained in Paris with her parents (Lilice and George). But eventually Claudine, George and Lilice moved to the South of France and then to Grenoble. Gilles Aaronson was in the French Resistance Group FFI (French Forces of the Interior).

December 6, 1944
Epinal, France
No. 70 (continued)

Dear Folksies,
            Mathilde, as you know, died in Nice in March of this year. Jeanne and David were with her, but Lilice and family had already had to leave. Why Jeanne and David remained, Jean-Pierre knew not, but apparently they got away with it at first and then when they did try to get away, they could not, so they remained there – indoors practically the whole time.
            Jeanne and David only about a month ago went back to Paris where they were staying with Mme Weil, while looking for an apartment — everything of theirs having been taken long before. But then while I was with J.P., they got a letter from Lilice saying that Jeanne and David have gone back to Nice at the moment temporarily as they were unable to get any apartment in Paris!!
         Apparently David's business did not become a complete loss after all for, according to Jean Pierre, David had an excellent and loyal secretary who was able to continue with the business to some extent. It being primarily an importing and exporting business, I don't quite understand that, but probably there was more to it than that.  Anyway, Jean Pierre thought David would be able to go back into business without too much trouble.   
            While in Nice, after the Germans took over, and while dining with some friends, all were apprehended and when examined were told that they were Jews, which they denied — their name being at that time Salavan.  They were taken to the jail where one of the ladies with them announced that she would be seeing the others no longer as she had taken the poison that she always carried on her.  Jeanne and David had always done likewise, having a small concealed vial in their clothes somewhere, just in case of such an apprehension, but for some reason did not take the poison at that time.  And, for some reason that they cannot understand, they were released the same night.  They hurried to a drugstore and got something as an antidote for the poison and the other lady came out of it O.K.   
            Anthony, as you know, was a Captain in the French army, and has been a prisoner in Germany for several years.  Paulette, his wife, and her four kids are all O.K. and are somewhere in the center of France. 
            Henry Leon, as you know, died about a year ago. Sadie, as I told you in my last letter, was taken and deported to Germany not so many months ago.  Sometime in the spring, apparently.  She had never left Paris, had hung on to everything and tried to keep her home, her property, money etc., and was apparently bound to be taken.  However, she could not, at any time, be convinced that she should leave Paris as the others had.
                                                                                       Loads of love,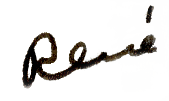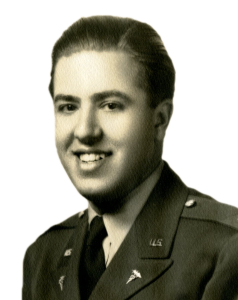 .
Watch for more of this letter
December 7, 1944

René tells his parents that Mathilde Neuburger (mother of Lilice Neuburger Baumann and Jeanne Neuburger Salomons, and grandmother of Yvette, Jean-Pierre and Claudine Baumann) died in Nice in March 1944. She was 80 years old.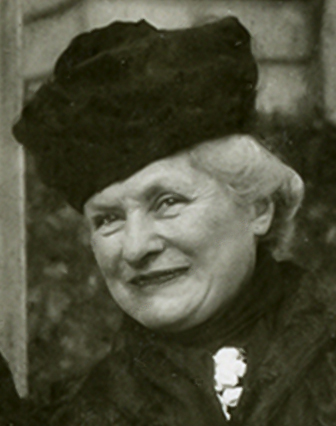 René tells his parents a harrowing tale about Jeanne and David Salomon's arrest while they were living in Nice. Photo of Jeanne above.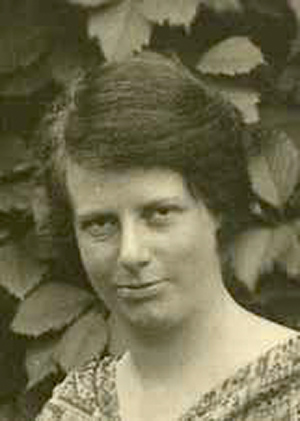 René also has some news about Anthony Sternberg and his wife, Paulette – pictured above, as well as Paulette's mother, Sadie Bine Leon.
December 7, 1944
Epinal, France
No. 70 (continued)

Dear Folksies,
            The story of Yvette is a proud yet sad one and all can only hope that she and her husband [Jean-Guy] are still well and alive.  George Baumann [Yvette's father] had recently gone to Paris and gotten a lot of the details concerning Yvette that they had not previous heard and, in fact, Lilice [Yvette's mother] and others, according to Jean Pierre [Yvette's brother], are not being told all the particulars, the reason for which you shall see in a minute.
           It seems that Yvette and her husband were not actually in the FFI [French Forces of the Interior] as I told you I thought they had been in my last letter, but they were "Chiefs of the Resistance" right in Paris.  They were apparently the real big-shots there, along with one other whose name has become famous in France for his resistance activities.  Of course, Yvette and her husband did not go by their true names either.  One thing they did was provide help, money, etc., for the families of those of their members who were captured, deported, etc.  Apparently they did an awful lot to further the cause of freeing France. 
           One night, when they were expecting guests for dinner, the door-bell rang and Yvette's husband went to the door.  When Yvette came out of the kitchen she found the guests had been replaced by Gestapo men and that her husband was tied to a chair.  They were both taken, to separate prisons, but they apparently did not have any proof against them.  Yvette, however, proudly admitted being Jewish.  She denied everything else.  When taken to prison she was 8 months pregnant, and while there, was attacked and as a consequence the baby was born dead. She was terribly ill, yet the FFI rescued her from the prison and secluded her in a home in a small village away from Paris. 
           However, one of the FFI that had helped in the bold rescue of her was afterwards captured and by torture forced to tell where Yvette was being kept.  So she was again captured and this time taken to the prison for the Jews.  They made her a nurse and she was taken as such to Germany about March of this year.  Her husband was likewise taken to Germany — as a Jew, but not as one of the resistance movement.  That, of course, is the last news anyone has of them.
             You know, it may seem strange, but whereas I didn't remember Jean Pierre, I've always had a pretty vivid picture of Yvette as she was when we saw her 21 years ago.  And I wasn't particularly surprised to hear of the things she had done — somehow I expected something like that from her. 
            Doude's sister, likewise active in the resistance, only in the Lyon sector, was taken prisoner some months ago, held in prison in Lyon for a while and then a few months ago taken to Germany. She is un-married, her fiancé being in the Army that was formed in Africa. He came to visit her on a furlough recently, only to hear the sad news from his landlady.
                                                                                       Loads of love,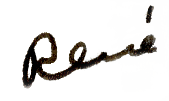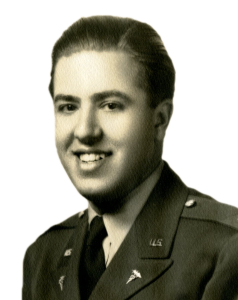 .
Watch for the conclusion of this letter
December 8, 1944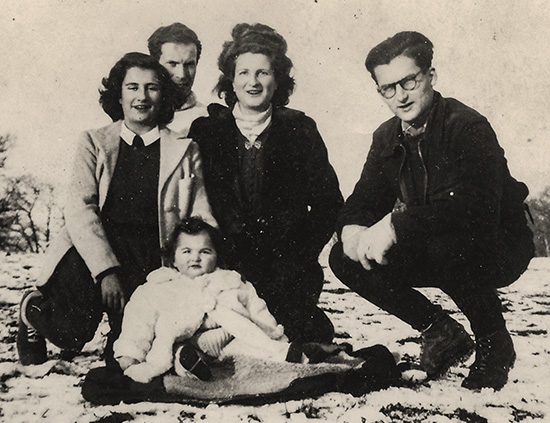 René tells his parents about the "proud yet sad" tale of Yvette Baumann Bernard and her husband Jean-Guy Bernard. This photo (from left to right) Claudine Baumann Aaronson (Yvette's sister) Jean-Guy, Yvette, Gilles Aaronson and baby Dominique Aaronson was taken in Theys, France (near Grenoble) at Christmas 1943. This is probably last time that they were all together before Yvette and Jean-Guy were arrested in Paris on January 28, 1944.

René tells his parents, "…whereas I didn't remember Jean Pierre, I've always had a pretty vivid picture of Yvette as she was when we saw her 21 years ago.  And I wasn't particularly surprised to hear of the things she had done — somehow I expected something like that from her." The photo above shows (left to right) siblings Claudine, Jean-Pierre and Yvette about the time that René and his family visited them in France two decades before.