December 4, 1944
Epinal, France
No. 70 (continued)

Dear Folksies,
            After I had gotten a thumb-nail sketch concerning each and everyone of the family and being still none too clear how the Horvilleurs are related to us, I asked whether Jean Pierre knew Jacqueline Marx. With that both J.P and Doude let out a howl, for which I did not see the immediate reason. But soon I was informed that Jacqueline lived not too far away from them and if I wanted, J.P would take me over there to see Jacqueline. You see, Jacqueline is the aunt of Doude!!! Jacqueline's husband (René Marx) is the brother of Dr. Marx, Doude's father.
            So, with your letters, Dad, concerning her brother Pierre, in my pocket, J.P. and I walked over the Jacqueline's where we luckily caught her just before she was going out to do some shopping for a little boy who has been staying with them – his parents are both prisoners inside Germany and the Marxs have been caring for him. Did not have much time with Jacqueline, but was there long enough to talk quite a bit and rapidly. She looks fine and she and her husband, like J.P. and all the rest, have just in the last couple of months re-taken their own names.
            Margot Bloch, Jacqueline's sister, is going back to Nice to live. Her husband, at the age of 62 was fighting in the FFI and was, a couple of months ago, killed, actually in the active fighting!!
            Doude's father, Dr. Marx, was originally in Paris, later went to a small town in southern France near Montelimar, where Lilice and George joined him for a while also. He is now back in Paris. He was, and probably will be again, on the staff, I believe Chief of Medicine at the Rothschild Hospital in Paris.
            Before I go further, I must report that unfortunately I did not get to go to Grenoble to visit Lilice and the rest there, for when the Colonel came back for me he returned somewhat later than he had expected and was jittery that things might be popping back there earlier than he expected at first when we left. Unfortunately, as things turned out, and as the Col. regretted this A.M., we could have gone to Grenoble O.K. with plenty of time to spare. But, I was so damned thankful to have been able to have been with any of the cousins and to have been able at least to hear all about all of them, that I naturally was effusive in my thanks for the little I did get.
            I don't think it will be too hard to get away again before too long – in fact, if the family goes to Paris I would probably have a better chance to visit them there, but we shall see.
                                                                                       Loads of love,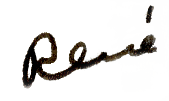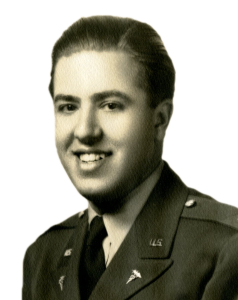 .