December 13, 1944
Mutzig, France
No. 71 (conclusion)

Dear Folksies,
          Well, we got put to work yesterday afternoon – I might have known that that would happen just soon after I got a letter started. Now have a new system whereby we work 6 days on days and then 6 days on nights and then have 48 hours off (during which time, of course, sleep must be had) and then 6 days on days again, etc. In that way only 3 teams work at a time, unless the Neuro-surg team works and then it would be 4 at a time, and one team is off all the time so that we don't quite have the grind that we did have for just about 2 mos. straight. Of course, at the moment we are having difficulties, for Mattie is abed with cystitis and Cressman has a moderately severe bronchitis, tho' the latter ought to be working in a few days.
        As I started to say above before interrupted by Wally, as usual, the "Brain-team" should be a big help, because those were the cases that usually held us up a great deal, and now it makes it possible for 3 teams to carry out the rest of the work without tying up one of them on the long brain stuff.
        As you may have gathered, we are again in a new spot — this time in a place where more German is spoken than is French. Again in buildings, but not nearly as nice. The place was filthy and there were considerable spots where there was unwanted ventilation. I got out of having anything to do with this move because of my poor tootsie, which, incidentally today looks fine and feels fine.
        The officers mess room is, however, quite nice – large and better table space, tho' we don't have the stoves that we had at the last spot. Quarters are more cramped in Surgery and shock, etc. and we actually do not have room to have 8 tables – just enough for 6 now. Our great planners, Gerbode Inc. may regret it yet. The poor litter-bearers too, do not appreciate the stairs they have to climb here tho' distances are not as long as they had before. Our motor-pool has an actual garage – a garage building that looks very much like the Stockton Street garage in S.F.
        The men, unfortunately, are, for the most part, housed in a large two-room building so that they do not have the privacy they had before – imagine trying to sleep in a room with 200 others – t'aint good. We have fairly good quarters. Room about the size of mine at home, perhaps a trifle longer, with our three beds – in fact, we did find some regular spring beds and hauled them down from the 3rd floor. Also have a good sized table and two closet-bureaus.
        Have no steam-heat fanciness at this spot, tho' the nurses do in their building. But we have a very efficient stove in each room, on which we keep water hot throughout the day and night. Have good lights – so what more could we want really?
         Our team set a record tonight — removing the largest foreign body from under any patient's skin since we have functioned.  It was the whole end of an artillery shell that had gone through the fellow's shoulder, just below the joint, really in the arm, and lodged in the axilla, and amazingly enough the only damage it did was to fracture the humerus (going clear thru it) and fracturing also one rib.  The vessels and nerves it missed somehow.  It was fully four inches long and two-and-a-half inches in diameter.  What a hunk!
         Today being Sunday, at noon Wally was asked if he had attended his religious services in the morning.  He said, well, yes and no — he had not actually attended church, but he had been in on a religious ceremony at least — he and Carroll had done a circumcision on one of our own men!!!
                          Loads of love,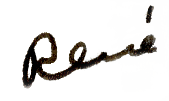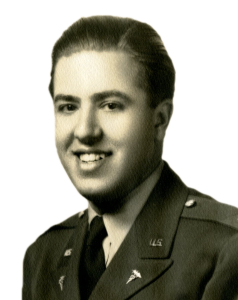 .