March 2, 1943
No. 14

Dear Folksies,
         In a few days I will undoubtedly be sending you another money order for $100. Money seems to collect around here, as there isn't a great deal of use for it. About $75 comes in cash each month, and I can't possibly spend it all, even if I wanted to.
         Today, also was the first time the nurses got their increase in pay. Next month they will be getting their back pay for the increase – for the last 3 months. As a consequence Lois also has a lot of dough on hand and will be sending money orders home to her folks likewise.
         I now have another ward, a medical ward also, and am kept fairly busy, tho' nothing rushing. The weather has been kind of bum, what with the wind and sand blowing around pretty much for a few days. As a consequence we have been sticking pretty close to home – paying bridge or Russian Bank at night, working during the daytime. There are a couple of the officers who are on the sick list, colds and such, but most everyone is fine and the griping is less now that everyone is working.
         When we poured sand on our mud it did a lot of good, for although it did rain again, the sand absorbs the water and consequently there were not the nice slushy puddles for us to wade in. However, recently there have been a few little windstorms and they deposited most of the sand we had spread around the area – deposited the sand in most of our bunks, in our hair, etc.
         Dad, you asked about vitamin deficiency diseases. We have seen none that I know of in our patients, and as we do not handle natives, we have no actual first hand information. However, it isn't hard to diagnose, at a distance, the many cases of rickets among the Arab kids that we see around the neighborhood – crooked bones galore, disfigured cripples, etc.
         Just had a nice shower and feel very good – probably will just sit around and play some more bridge as usual, however. I think I told you that we now have a shower set-up where we can get showers twice a week. The only trouble is that the water is frequently too hot or a bit too cool. But often it can be hit just right and then it feels almost like home – except, of course, it doesn't last perfect like that and onecan not stay in it all weekend as one would like.
                    Loads of love,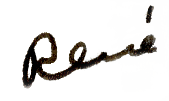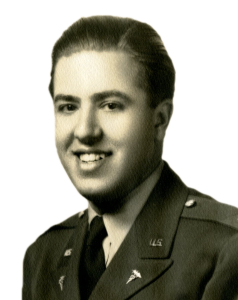 .
Watch for my next letter
March 5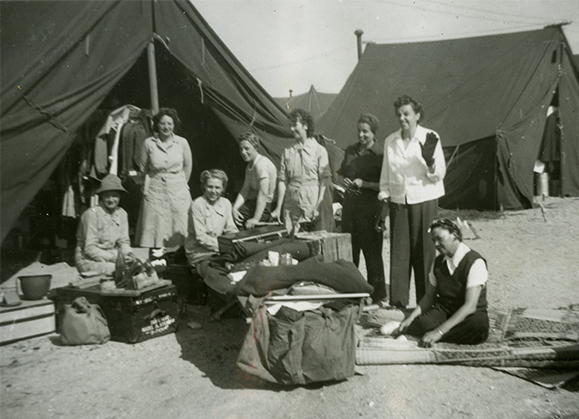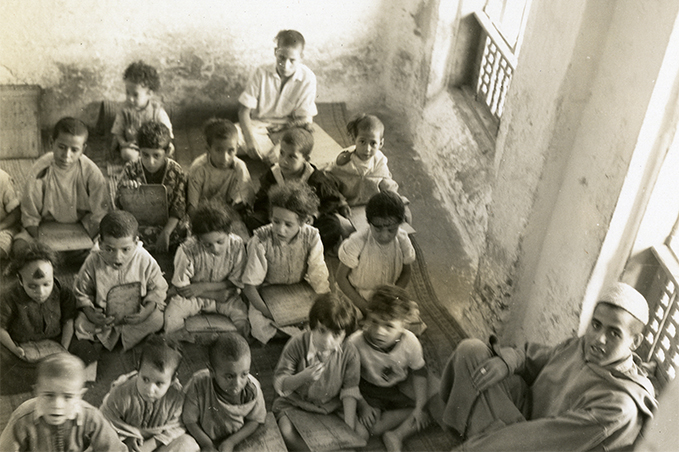 Village children at school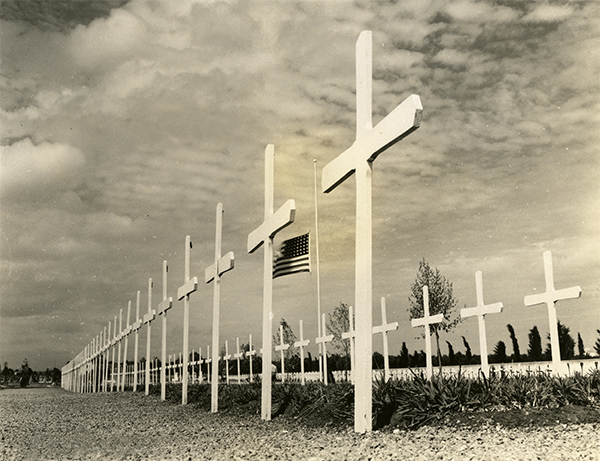 In his journal on March 1, Philip Westdahl, MD, writes: "Took a walk over to the American cemetery this afternoon. There are now 126 graves – 3 rows of simple, clean, white crosses. One naturally sees those at home to whom each of those crosses means an empty chair at the table. Grave #124 covers the first and only patient to die in the 59th Evacuation Hospital so far – a Negro soldier with a compound fracture who died on February 23 as a result of a spinal anesthesia."
March 5, 1943
No. 15

Dear Folksies,
          Things have been pretty busy for me the last few days, as my second ward got filled up in a hurry and I was temporarily swamped. Have had a few interesting cases, including a meningococcus meningitis, a couple of peptic ulcers, some bronchopneumonias, a true lobar and a probably encephalitis. So, you can see that there has been plenty to keep me going these few days. Outside of working in the ward I have done nothing else except play bridge at night.
          We have had some pretty good meals lately – some nice chicken and some roast beef. Of course, we in Supply have continued to be in good with the non-coms of the Mess Supply Department, and as a consequence we have been able to have late evening snacks besides our usual three per day. One of our boys is quite a good amateur cook and he has kept Ken, George, Lois and me well satisfied around 10-11 P.M. We get such things as toasted roast beef sandwiches, toasted canned chicken sandwiches, fried chicken on the wing and leg, etc. Not bad, eh.
          Mess call!!
 Loads of love,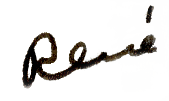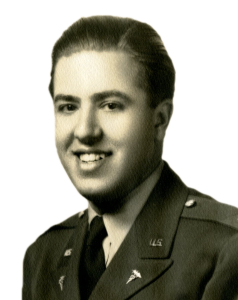 .
Watch for my next letter
March 12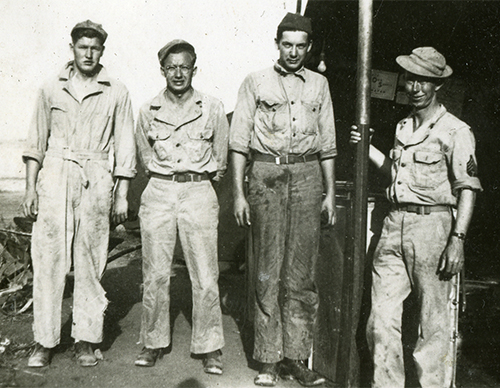 Some of the "Non-coms of the Mess Supply Department" who make sure that René, Lois, George Davis and Ken Fadley get their late evening snacks.

March 12, 1943
No. 16

Dear Folksies,
       Tonight has been finally set aside for letter writing and I hope that it will actually turn into a letter writing night, instead of all good intentions going to h____ as they have in the past.
       I'm thrilled that the mail gets through as well as it has – of course, from time to time a letter shows up that was written a couple of months before, and 'tis certainly most confusing. But the post offices certainly have a tremendous job and they have done it well, I believe. There is certainly nothing like the mail and mess calls to pep up a gang of men.
       I'm sorry to hear that Gram has been ill, but glad that she is on the mend again. I've had a ticklish cough for a while – in fact darn near everyone has – probably because of changing weather. One minute sunny and hot as the deuce inside the tents, and then the next minute raining cats and dogs and cold with a chilly wind. Yep, 'tis a strange country alright.
       None of us are taking quinine as yet and I know of no ruling at the moment. We are instituting rather strict mosquito control, sleeping under individual netting, etc., but no medication as prophylactic is being used as yet.
       As to the Ghirardelli's, 'tis appreciated far more this way than it ever was back home. Besides that, Lois is a pretty good fudge maker. Oh oh, she is sitting beside me, using my typer on some other letters and she just made me admit that it is really more than pretty good. In fact, among the Supply crew she now has quite a reputation, so much so that one of our sergeants has called her on the phone asking for fudge for the 11 P.M. snack in their tent.
       You mention listening to the opera and that reminds me that we have some pretty good radio programs over here also – re-broadcasts of Bob Hope, Eddie Cantor, concerts, etc. Sometimes we have radio difficulty, but ordinarily it comes through pretty well.
       Since last writing, things have changed a bit around here. We have had to set up a Communicable Ward, and who was more qualified to run it but, yes, me. As a consequence I now have a regular medical ward and two isolation wards. It has been quite a stunt setting up an isolation ward in a tent, but we have managed pretty well. Have a few Liberty or is it now "V" measles cases, a couple of plain measles, a couple of mumps, a typhoid and a meningococcemia. 
       One of the most interesting cases was a soldier in his twenties who was well until getting off the ship, when he developed a headache, which persisted for 10 days, following which time he entered here showing nothing but a moderately sore throat. He had only a couple of tenths of a degree of fever, however, he soon refused to eat, became pretty unmanageable, getting up out of bed and doing things people should not do in polite society. Then, by golly, he became semi-comatose, would not swallow and wouldn't answer at all. Spinal revealed 44 cells, mostly lymphs, and a positive Kahn.

       He plugged along the same all that day, getting feedings through a stomach tube, and then late that afternoon back came the report from the lab that his spinal Kahn was negative but that his blood Kahn was very strongly positive. Well, rather than wait for a second Kahn on the blood – since I thought the man probably wouldn't be around much longer – I gave him some Mapharsen right then and there.
       The next morning there seemed to be improvement, and by that night, by golly, the guy was semi-conscious again, could see (oh yes, he had a facial paralysis the day the mapharsen was given) and responded somewhat to our talking. Yesterday he was even better. We took out the stomach tube and he took plenty by mouth. Today we could understand some of the things he was saying, he could move around sufficiently and, all in all, he seems to be on the mend. Cause and effect? You tell me!
       We've had two other strange cases. These two boys were on different wards and turned up with stories most suggestive of perinephric or subdiaphramatic abscesses, with right-upper-quadrant tenderness and palpable masses supposedly, and large livers. Stools completely negative and counts between 10,000 and 20,000. The first was given emetin for no very good reason. Result: cure. The second was operated on and nothing but a large, normal liver found. Got no better, emetin given. Result: cure.
       All three of these cases can't be coincidences, or can they? As Bill Reilly said this morning, we have to give ourselves and the drugs a little credit once in a while. We're certainly not curing these patients just by ward rounds – or maybe it's the lack of rounds.
 Loads of love,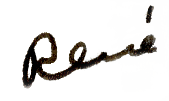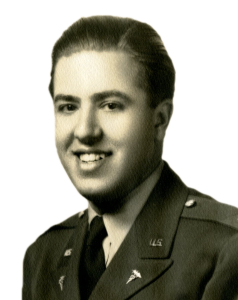 .
My letter continues tomorrow…
March 13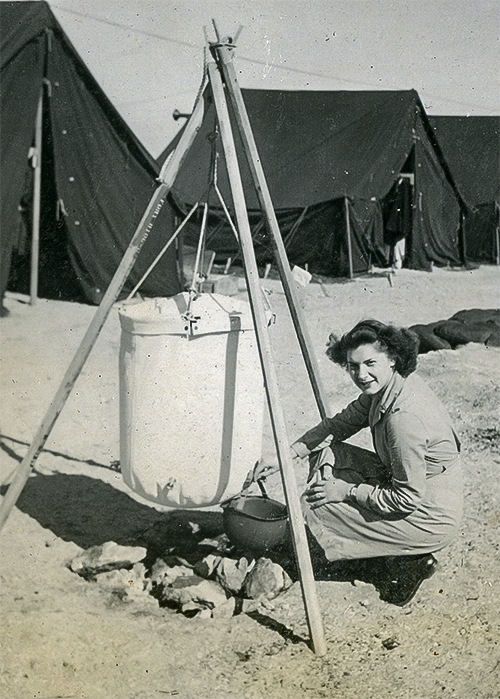 When she's not caring for patients or washing her clothes (as she's seen doing here) Lois might be found making delicious fudge to share with various members of the 59th Evac.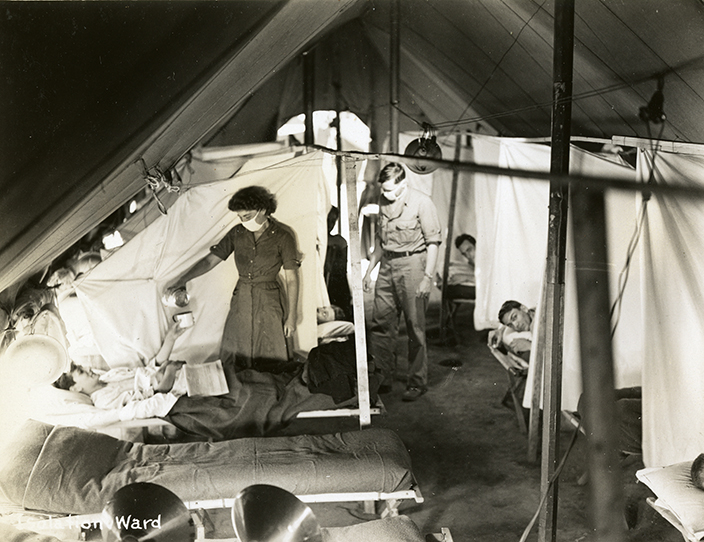 One of the two isolation wards that René is running (caring for patients with communicable diseases) in addition to his regular medical ward.

March 13, 1943
Continuation of No. 16

Dear Folksies,
       Last Sunday, Fran Trembley, Pat Barry, two friends of theirs and Lois and I went out for the afternoon. We went to a place where, by golly, there was a waterfall and a cave very much like the Oregon Caves, only smaller and not as safe to go in after venturing a very few feet. After bumping my head a couple of times we back out again. We wandered around the gardens at this place, enjoying the sunshine and then went out for dinner, having some very good roast beef.
       Some of the gang are ill at the moment. Sewell Brown has a bronchopneumonia and though he was pretty rotten yesterday, he is some better today and should do O.K. He had had a bum mild bronchitis for a couple of days before, and then suddenly got a chill and the works. Russell Klein is also ill today and is hospitalized. One of the girls, Chris Colletti, I just heard, developed pleurisy today. Otherwise everyone is doing O.K.
       Today one of our swellest fellows got orders that he is leaving permanently – Paul Stratte. It seems that, though the office has kept it a deep dark secret for several months, we are over a couple of medical officers, according to the new table that came out many months ago. No chance was given anyone to transfer out – and believe me there have been several, in fact, many, requests for just that – all requests have been turned down. Now, from higher headquarters came orders to detach, permanently, one of our Lts. Evidently, the Colonel really fought about it, for that considerably credit is given. Mattie selected Paul because he is the youngest and least experienced. But of all, except me, he wanted to leave least.
 Loads of love,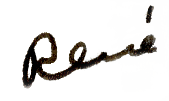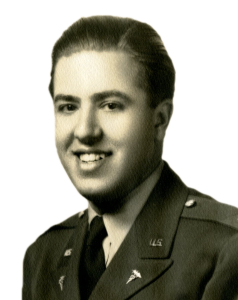 .
Watch for my next letter on
March 24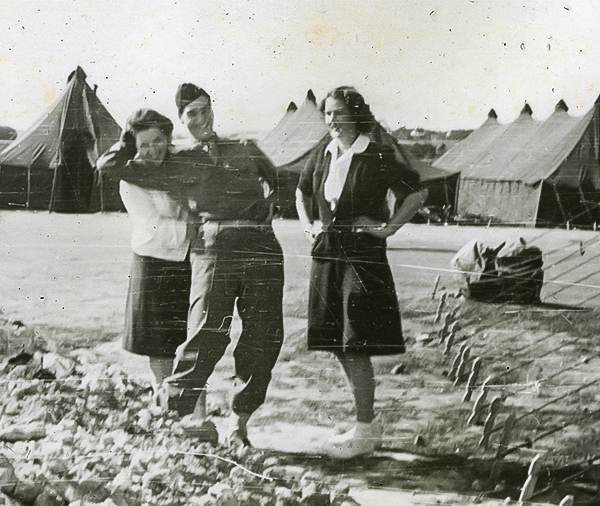 Nurse Pat Barry, watching (hands on hips) as Ag Alkire and Ralph Cressman mug for the camera. Pat was one of the gang that went with Lois and René to visit a waterfall and garden — perhaps the Sultan's Garden pictured below.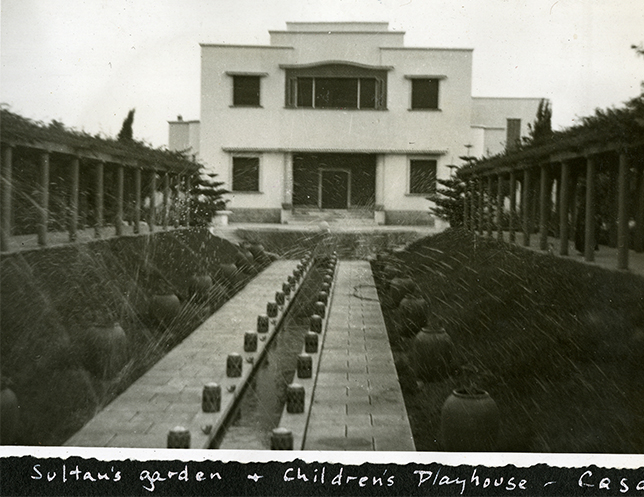 Russell Klein, pictured above, is sick in the hospital, along with Sewell Brown and nurse Chris Colletti.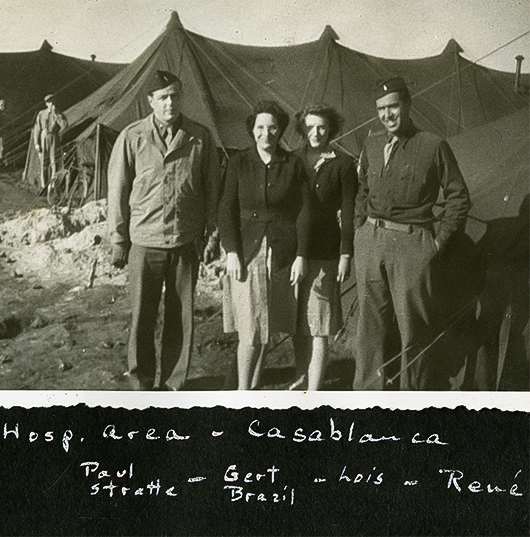 Paul Stratte, who René calls "one of our swellest fellows" got orders to leave the 59th Evac. Unit permanently. Paul is pictured at the left, with Gert, Lois and René.