March 2, 1943
No. 14

Dear Folksies,
         In a few days I will undoubtedly be sending you another money order for $100. Money seems to collect around here, as there isn't a great deal of use for it. About $75 comes in cash each month, and I can't possibly spend it all, even if I wanted to.
         Today, also was the first time the nurses got their increase in pay. Next month they will be getting their back pay for the increase – for the last 3 months. As a consequence Lois also has a lot of dough on hand and will be sending money orders home to her folks likewise.
         I now have another ward, a medical ward also, and am kept fairly busy, tho' nothing rushing. The weather has been kind of bum, what with the wind and sand blowing around pretty much for a few days. As a consequence we have been sticking pretty close to home – paying bridge or Russian Bank at night, working during the daytime. There are a couple of the officers who are on the sick list, colds and such, but most everyone is fine and the griping is less now that everyone is working.
         When we poured sand on our mud it did a lot of good, for although it did rain again, the sand absorbs the water and consequently there were not the nice slushy puddles for us to wade in. However, recently there have been a few little windstorms and they deposited most of the sand we had spread around the area – deposited the sand in most of our bunks, in our hair, etc.
         Dad, you asked about vitamin deficiency diseases. We have seen none that I know of in our patients, and as we do not handle natives, we have no actual first hand information. However, it isn't hard to diagnose, at a distance, the many cases of rickets among the Arab kids that we see around the neighborhood – crooked bones galore, disfigured cripples, etc.
         Just had a nice shower and feel very good – probably will just sit around and play some more bridge as usual, however. I think I told you that we now have a shower set-up where we can get showers twice a week. The only trouble is that the water is frequently too hot or a bit too cool. But often it can be hit just right and then it feels almost like home – except, of course, it doesn't last perfect like that and onecan not stay in it all weekend as one would like.
                    Loads of love,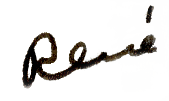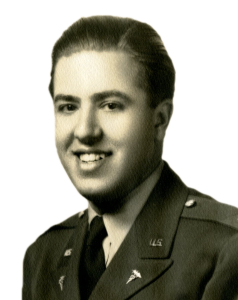 .