March 24, 1943
No. 17

Dear Folksies,
      Since my last letter, I have been kept awfully busy and consequently have ended up in the evening pretty tired and unable to sit down and pound out any letters to you. The one day when I did have some time and could have written a little, all typers were in use getting out reports, and even mine was in use up in X-ray as I had loaned it to them when theirs went on the fritz. By the way, that bloomin' little old 15-odd-year-old typer is still in damn good condition and the boys up there like it better than the relatively new one that they had been using before.
       Since my last writing I have received several letters and the more I get the more ashamed I get that I have been so lax in all the answering. Sorry to hear that Gram is on the fritz again, though from her letter I take it that she improved this time relatively rapidly. Sounds interesting that you are thinking of planting vegetables in place of the lawn – a good idea. Why don't you just put up signs for the birds to keep out and I'm sure they will be very good about it.
       There have been more changes around here. Paul, as I told you, left, and when he got to where he was sent they phoned back that they didn't need him and were sending him back to us. But apparently somebody else there decided to keep him or use him elsewhere, as we have not seen or heard from him since that phone call. All were pretty sad to see him leave us, as he is one hell of a swell fellow.
       A few days after Paul left, several of our men were yanked out and we thus got rid of some of the least desirable of them, but also some of our good men besides. Then came the shock that Pete Joseph and Ed Blasdel were chosen to leave also, and we all thought that was the beginning of the end for the Unit, but the orders were taken back and then a volunteer was asked for – either a Captain or a Lieutenant. For the Captain it would mean no promotion and not so much medical work, but for a Lieutenant it would mean a Captaincey. Oscar Carlson took it. Another fellow we were all sorry to see leave. A third officer has also been transferred. That was Larry Hunt, who was Detachment Commander. Sid Shapiro, of whom I have spoken before, is now Detachment Commander. Gil Bishop is no longer Ass't Adjutant, but is Adjutant. Ed Cane is Evacuation Officer and may not be with us long, as it is likely he will be transferred.
 Loads of love,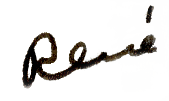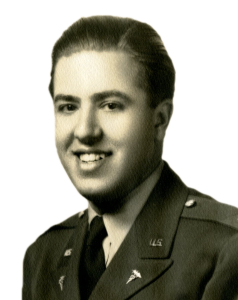 .