March 13, 1943
Continuation of No. 16

Dear Folksies,
       Last Sunday, Fran Trembley, Pat Barry, two friends of theirs and Lois and I went out for the afternoon. We went to a place where, by golly, there was a waterfall and a cave very much like the Oregon Caves, only smaller and not as safe to go in after venturing a very few feet. After bumping my head a couple of times we back out again. We wandered around the gardens at this place, enjoying the sunshine and then went out for dinner, having some very good roast beef.
       Some of the gang are ill at the moment. Sewell Brown has a bronchopneumonia and though he was pretty rotten yesterday, he is some better today and should do O.K. He had had a bum mild bronchitis for a couple of days before, and then suddenly got a chill and the works. Russell Klein is also ill today and is hospitalized. One of the girls, Chris Coletti, I just heard, developed pleurisy today. Otherwise everyone is doing O.K.
       Today one of our swellest fellows got orders that he is leaving permanently – Paul Stratte. It seems that, though the office has kept it a deep dark secret for several months, we are over a couple of medical officers, according to the new table that came out many months ago. No chance was given anyone to transfer out – and believe me there have been several, in fact, many, requests for just that – all requests have been turned down. Now, from higher headquarters came orders to detach, permanently, one of our Lts. Evidently, the Colonel really fought about it, for that considerably credit is given. Mattie selected Paul because he is the youngest and least experienced. But of all, except me, he wanted to leave least.
 Loads of love,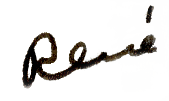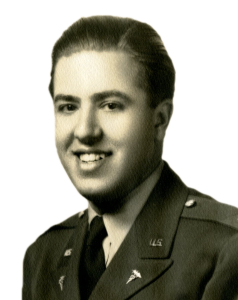 .