March 29, 1943
No. 18

Dear Folksies,
       I am taking the afternoon off and am over in the recreation tent, rather warm, but nevertheless not too uncomfortable. Lois is here doing the same – i.e. writing an occasional letter. Reasons for the afternoons off: For about the last week Lois was running a 100.8 degree temp along with somewhat of a cough, tiredness and her submax gland somewhat enlarged again. She felt punk and Reilly had her chest x-rayed – negative – and then had her in the other hospital for sinus films and observations. Films negative and as soon as she got there – actually in the same room she was in when first here – she developed a normal temperature. Came back today and feels fine.
        Sewell Brown is still there, but is fast improving – although strength and all coming back just about like mine did almost a year and a half ago.
        Yesterday I stayed in bed all day myself and woke up unable to utter an intelligible sound. Yep, a goofy laryngitis, probably contracted from some of our measles cases that have been complicated by a similar lack-of-talk-itis.
        Anyhoo, my wards were split up between Kuzell, Drew, Hodgson and Bryner and I had them bring some of the paper work over to me so I did that while remaining speechless in bed. I really had excellent care. Ken and George wouldn't let me up at all (despite inability to get the mercury in the thermometer up above 98.4.) They brought me my lunch, which consisted of chicken. My ward boy brought me a 2 quart can of orange juice.
         And then at dinner, they found that they and the rest had beans and carrots, so they decided I wouldn't like that, so they snooped around our Supply Section, and darned if the electricians weren't face deep in chicken grease. So Ken proceeded to ball them out and have them bring some chicken (nicely fried) up to me. In the meantime, one of the boys who runs the Mess Supply had been down and said he would bring me a little more juice. He did, only we have had to store it in a crate, for he brung orange juice, pineapple juice, peaches, and pineapple and strawberry jam. As a result, with all that marvelous care, I am able to be up and around a bit today, tho' I am using this typer to express most of the things I wish to, instead of straining those vocal cords.
        Nothing else particularly of note here. I have been seeing so many rashes that at night I seem to go to bed with spots before my eyes – pinkish red, maculo-papular spots, and also reddish spots with little white centers.
 Loads of love,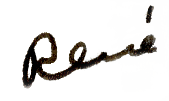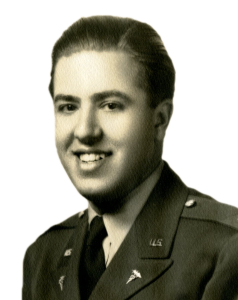 .