December 4, 1943
No. 67
Palermo, Sicily
Dear Folksies,
          Despite the fact that last Sunday night I fully intended to write this letter regarding all the wonderful presents we received, we both got awfully tired and didn't get around to going through the long list. So, now, if you notice different words or typing when you come to presents Lois received, well actually there will have been a change for Lois will have been writing it.
René:  Mom, thanks loads for the V-mail paper, ink and lead. V-mail at the moment is not as scarce as 'twas, but it will certainly come in handy and shall be kept as a reserve supply. Ink and lead are naturally of considerable use.
Lois:   Mommie, the strap purse is simply perfect! And the little leather case is so yummy, I just love it! And I love the lipstick. Bobsy dear, the leather compact is ever so smart, and is getting good use. It is very swell with the uniform I'm wearing this year!
René:  And Mom, the wonderful set of sweater, scarf, armlets & socks is really swanky. I had not anticipated having to use such things as a scarf and armlets here in Sicily, but it begins to look as if the weather is going to justify the use of such garments. In fact, I could be using them right now if I didn't think myself still healthy enough and "rugged" enough, not to have to wear more than my woolies and field jacket when outdoors. However, actually, at times it is far warmer outdoors than 'tis indoors. As you can well imagine, the good socks I started out with almost two years ago are no longer serving their full purpose, so that those you sent are greatly appreciated. G.I. socks are O.K. but it does feel nice to put on a real good pair once and a while.
The books are just what we needed – a swell collection. And Simon Bros. certainly did alright by us over here. They packed up their swell candy so that it would stay perfectly fresh and it arrived here in tip-top shape. Needless to say, however, it didn't last very long once the "seal-tight" tops were un-sealed. And I don't mean that the candy spoiled (Oh, so you knew I didn't mean that, eh?), but perhaps it did spoil a meal or two for us as the packages arrived before supper and as we only anticipated some of the usual C-ration, we didn't hesitate to do justice to Simon's before supper.
Some time before the supply from Jeanie & Ruthie arrived, the supply of caramels, hard candy and those swell cinnamon balls were all "feeneeshed" as we have learned to say to Arabs and Sicilians alike when they come begging for cigarettes or caramellos.
Lois:   Golly, Mommie, but the p.j.'s are swell, and so practical. Especially when the time comes that we have to be doing all our own laundry again, as in Africa. The handkerchief is simply beautiful. And soap seems to be one thing we use up awfully rapidly, and it is a handy thing to have a few extra of. Thank you ever and ever so much! You are all so very sweet to me. I certainly feel like one of the family. And I so hope it won't be much longer in becoming an actuality!
René:  We have really been swamped with packages and feel that we have been spoiled far more than we deserve. As a matter of fact, we seem to have managed to get a package, one or the other of us, every time that Snuffy has brought more than a couple of packages home from the Post Office. The boys in the mail room, in fact, were greatly shocked the one day that neither one of us got a package. They thought something was drastically wrong, but then, the next day you made up for it and more.
Truly, it's been wonderful getting things over here, but we only wish that there was some way whereby just being home with you all for a short time could be substituted for all the things you have sent us. Perhaps it won't be so long, however. If Roosevelt and Churchill and the others continue traveling around as they have been doing again in the last couple of weeks, well, who knows???
                                                                                       Loads of love, tanks oodles, & Merry Xmas to you all,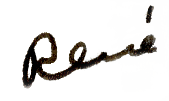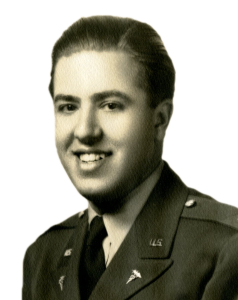 .
Watch for my next letter on
December 5, 1943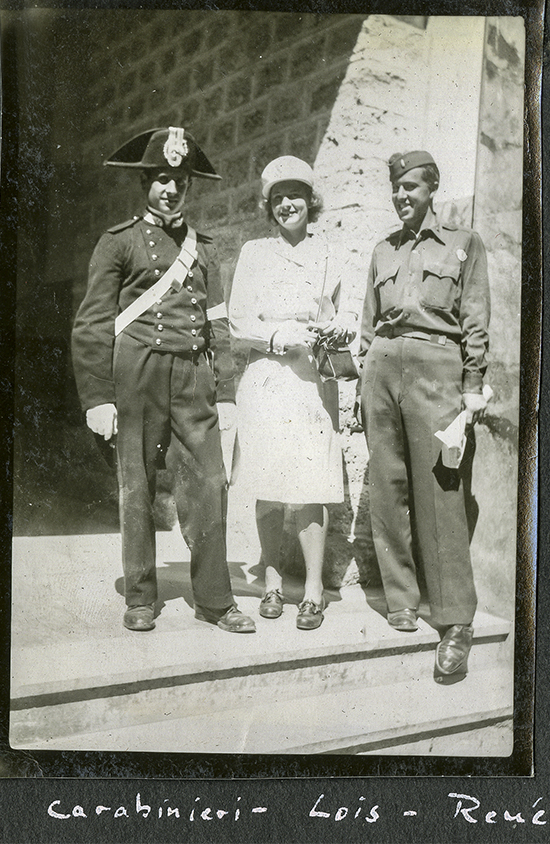 René and Lois pose with a Sicilian carabinieri.

December 5, 1943

Palermo, Sicily
           Lois and I feel as if we are certainly the most fortunate kids in the world getting all the things you people have been sending us. Yes, there are none better than Blum's Almondettes & Coffeeteens. Thanks just oodles. Thanks, too, for the wonderful alligator slippers you sent me. They are most comfortable, fit perfectly, and feel just swell to loaf around the room in – not that much loafing is done, however, I assure you.
           I cannot thank you enough for the wonderful toilet article case and set. 'Tis most thoughtful of you and very useful. I have been using Williams' Shaving Stick for the last year and the shaving cream you sent was a most welcome change. In fact, have saved it strictly for evening shaves – Lois likes the smell and feel of it much better.
           Shaving powder, toothpaste (my favorite Kolynos which is absolutely unobtainable here), blades, nail repair set, comb and nail file, are all already in active use. Yes, you have really been much too good to us.
           And then, by golly, we were astounded to find that you had sent us still another package – 'twas almost the "piece de resistance" – the cans of Underwood's deviled ham and the Pate de Fois Gras – what a difference from the so-called Spam we get. The can opener, too, was quite a nice sight to behold. Hope that it will have plenty of use – our pocket-knives have a bad time getting most cans open without taking a few fingers along with them. Also, tanks a million for the ingenious flashlight, the peanuts, and of course for the tea. In fact, right at this moment, while typing this letter, I am sipping some of the tea, while Lois is indulging in some coffee the boys have whipped up for her – the team comes in handy for me, as I do not like coffee, as you know. Yep, the tea is mighty good.
            Darling Sally and Dave, this is Lois talking now – I'm overwhelmed by all your sweet thoughts in sending so very many, so very perfect, gifts. Maybe we were naughty to have gone ahead and opened them so prematurely, but somehow, I'm not the least bit sorry, now the deed is done. Every single day I'm enjoying them all, and getting the mostest use out of them! I can never thank you enough, but perhaps you could grasp a vague inkling of how very thrilled and appreciative I am.
           The seersucker robe is the answer to an ANC maiden's dream! And the slippers are simply perfect. And I'm every so proud of the adorable identification bracelet! (I've even let my dog tags have a rest occasionally, since I've been wearing it, and it hasn't been off since the day it arrived!) The lipstick is most elegant, and the food positively divine! The wash cloths, and buttons, and sewing equipment are most handy! Thanks again for all.
           Dave, your cigar for the Colonel is the swellest idea! Leave it to you! And it gave birth to a wonderful idea, for Ren and I have decided to fill a little stocking with miscellaneous stuff, and hang it on his door Xmas eve!
             Incidentally, the Old Man walked in on us, as we were in the middle of opening a couple of Xmas packages and he gently reprimanded us for not waiting until the 25th, and then after chit-chatting a while, he departed with the remark that if he opened his before the day, he hoped that no one caught him in the act! P.S. Latest reports have it that he succumbed, and has followed suit! Hardly a soul has had the will power to pile his packages in a corner, without peaking.
           Now, all we want for Christmas is to see the war end, and some of us have weakened, and gotten excited about the latest pure rumors that it may not be long! At this point, its hard to resist such wonderful thoughts!
Loads of love,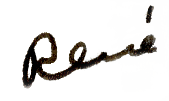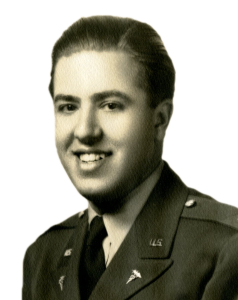 .
Watch for my next letter on
December 7, 1943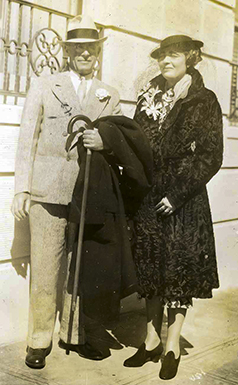 René and Lois are writing to thank René's aunt and uncle – Dave & Sally Eisenbach – for the Christmas gifts they sent to them in Sicily. Sally Kahn Eisenbach is Alma Kahn Bine's older sister.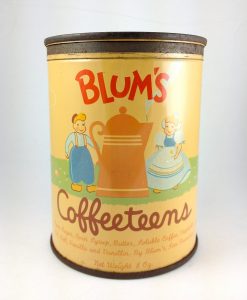 René particularly enjoyed the Blum's Almondettes & Coffeeteens his aunt and uncle sent for Christmas.

December 7, 1943
No. 68
Palermo, Sicily
Dear Folksies,
            Today I received the swell Roos Bros. shirt you sent me, Dad, Mom and Bobsy – likewise the tie from Sal that went along with it. Am deeply grateful as my others are plenty worn around the neck. I am a bit puzzled, however, I know I wrote asking for one of these shirts, but cannot find any mention in my carbons of having asked for it prior to the time that the package was sent. Am I nuts, or are you psychic? Anyway, again, thanks!
            Finally, I am working on the wards instead of in the Dispensary. I've got a couple of jaundice wards (really general medical wards, but they amount to practically all jaundice), and a diphtheria ward. It's nice to be working in the wards again, where you can do you work and get done with it, rather than do work all day long, having to stay around while the patients drift in all day long.
            One of my wards is also the Nurses Isolation ward – one patient, Sally Doss, has been ill for some time. Her primary disease was amebic, but she also developed a positive throat for diphtheria, so was moved to Isolation, and it took some time to get a couple of negatives on her throat so they just left her in Isol. Anyway. She is well on the road to recovery now, from her amebic, but still is plenty underweight.
            Just a few weeks ago we began to use Penicillin and results so far, on series of Drew's, one case, very very satisfactory.
            Today the Detachment had to move into tents, moving out of their palatial building – right in the middle of winter, too! The Col. is fuming, but ill at the moment – possible appendix – so fuming not getting very far.
            I think I told you that while I was in the Dispensary, every so often Carroll Russell would send a patient down with some sort of screwy note, and when a week would pass without a note from him, we really missed them. One of his typical ones is as follows: "To: Capt. Benny the Rine. Subject: Refer patient. I snagged this patient in the halls of Building C-2. He, you will note, has a paronychia, thumb, left, with questionable lymphagitis and definite lymphadentis, axillary, left. Please see him in consultation. P.S. I expect the usual fee with our prearranged fee-splitting agreement. C.A.R."
Loads of love,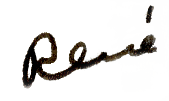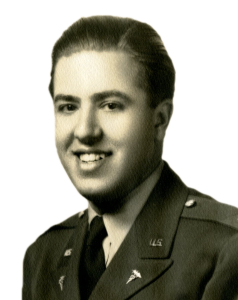 .
Watch for my next letter on
December 12, 1943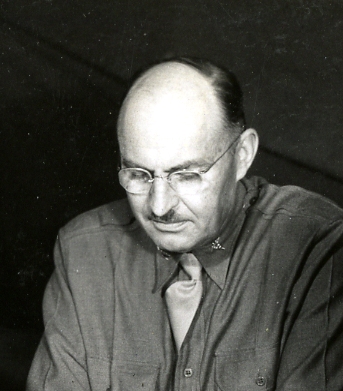 René tells his parents that the Col. (Oral Bolibaugh) is "fuming, but ill at the moment – possible appendix – so fuming not getting very far."

René tells his parents about the "screwy" notes that Carroll Russell includes when he sends patients down to the Dispensary, where René is currently working.

December 12, 1943
No. 69
Palermo, Sicily
Dear Folksies,
          Things here haven't been too rushing of late and yet we manage to have something to keep us busy most of the time. My medical ward has been rather interesting what with a boy with some kind of purpura and another with a nice big kidney stone. My diptheria ward reminds me of the last few weeks at S.F. Hospital that Bert and I spent there. Only one of the boys, however, has been as ill as those last few that we had at S.F.H., thank goodness.
          Last night, Lois and I went to a headquarters dance downtown at what used to be a swanky hotel. They had the same orchestra that played for our dance, and it was quite a nice affair. Several of the gang from here were there – Hal & Fran, Gil & Helen, Ralph & Louise Moon, Pat, Ag, etc. We are planning on having a pre-Xmas party on the 22nd, however, Lois is to be on nights beginning this Saturday, so I don't know whether she will be off for that or not. Hope so!
          Remember my telling you about the L.A. pilot who took us around the island? Well the poor kid up and got sick while he was on detached service over in Africa and one of the medics over there told him that, "No, there's no chance that you are getting jaundice." So, he just upped and left and hitch-hiked back here to Sicily to come to the 59th. Yes, he is jaundiced, but not badly and now is feeling fairly well, under the expert care of Sewell Brown.
          Have started something new. Chaplain Daib has started a German class and Lois and I are among his pupils. There were only 7 of us on Friday night – Lois being the only gal, but more recruits are anticipated tomorrow night.
          Merry Xmas, Happy Birthday Mom and Happy New Year!
                                            Loads of Love,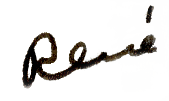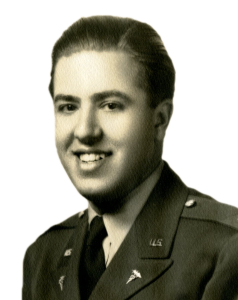 .
Watch for my next letter on
December 18, 1943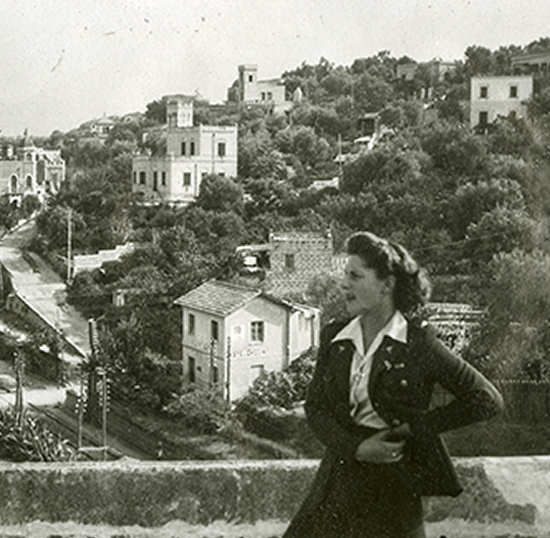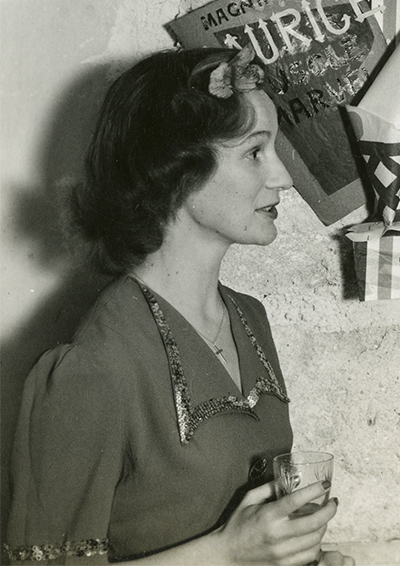 Louise Moon was one of the "gang" who René and Lois went with to a headquarters dance downtown.

December 18, 1943
No. 70
Palermo, Sicily
Dear Folksies,
          Here it is Saturday night, just one week till Xmas! I'm certainly hoping that at this time next year we will all be back home together anticipating a Xmas at 15-26th Ave. in the old style. Right now, despite the fact that we have been bad children and have opened our Christmas presents as they have arrived, we are looking forward to Christmas Day with considerable excitement. Perhaps we may have better meals that day, perhaps not, but even so, the day itself will mean something.
          The Red Cross gals have managed to gather what will pass as Christmas trees and have spread them around the various buildings so that things are becoming very festive. One of the gals on my ward went out with her boyfriend today and whether they bought or just appropriated the tree that they brought back with them, I know not, but, to date, it is the largest tree that has shown up around here. Now the job will be to decorate it appropriately. As Lois is working nights now and is going to be working on Christmas eve and Christmas night, we probably will give the patients some fun on those nights. Miss Diffley told Lois that she could have the night of the party off and, as a matter of fact, Miss D. accepted my invitation to go with us to the party.
          As I mentioned, we have started having German classes. The Chaplain (Daib) is from Brooklyn and is of German stock and as a consequence spoke German at home, so he is a pretty good teacher. In the class at first, Lois was the only one who did not know any German to start out with at all. However, now there are a couple more recruits and it is really quite a bit of fun. If we ever do reach Berlin, we should all be able to manage the language end of it O.K.
          Chaplain Daib is certainly different from Clark. He has been through the Tunisian campaign with a combat outfit and is quite a guy. He really gets out and does things, organizes things, such as choir, the German class, etc. The funniest thing is that after Daib organized a choir, Chaplain Clark got jealous and decided he would have a choir also.
           Jack Dunlap got out of the hospital yesterday after several weeks stay. Also, today the Col. was returned to his own room from the hospital section where, of course, he had a private room. Yes, he was operated on by Mattie. They thought he had an appendicitis, but actually what they found were two twisted appendices epiplocia. He is now doing well.
                                                                               Loads of love,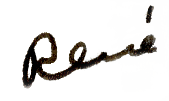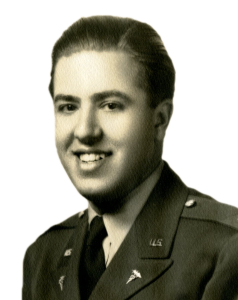 .
Watch for the rest of this letter on
December 23, 1943

Lois is working nights right now.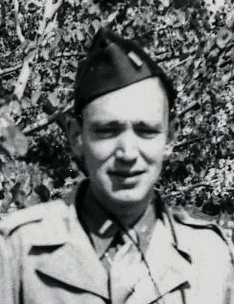 René tells his parents that "Jack Dunlap got out of the hospital after several weeks stay."

December 23, 1943
Continuation of No. 71
Palermo, Sicily
Dear Folksies,
          Had a surprise awaiting Jim Hamilton the other day when he returned from his leave. He and Gus Stola went to Oran for their leave and had a devil of a time getting back. In fact, they were two days over due because they couldn't get transportation back because of adverse weather conditions for a couple of days. When Jim arrived, they ushered him into one of the surgical wards and presented to him the case of his brother. To say the least, Jim was non-plussed. He had not seen his brother in a long time and did not know that he had been hurt. His brother has a couple of fractures, not too bad. In fact, he was to be sent to Africa, but we held him so that Jim could see him. The brother is a Major, M.C.
         We certainly have been the lucky kids as far as Xmas presents are concerned. They still seem to keep coming in. Lois got 6 packages last nite and then another today. I think she is stocked up on enough soap to be able to keep clean and smelly for the duration. Got some canned lobsters and anchovies from Therese. Have already consumed the deviled ham and paté that Sal and Dave sent – and, boy, did that ever taste delicious!!
         Today we have heat in all the hospital's three buildings. Finally!! It has taken the chill off nicely. We haven't any heat in our quarters, however, and will not get any. But it isn't bad there at all – the club rooms are warm enough and the bedrooms – well they are for bed and the only time we really notice the cold there is when we attempt to get our toes out in the morning. But certainly, so far, it hasn't been nearly as cold as we had it last year.
          In case this gets to you before Jan. 1st —–HERE'S TO A HAPPIER NEW YEAR FOR ALL OF US.
                                               Loads of love,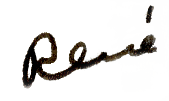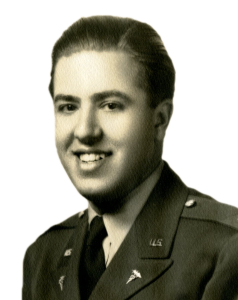 .
Watch for my next letter on
December 31, 1943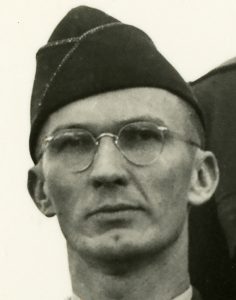 René tells his parents that Jim Hamilton had a surprise awaiting him when he returned from his leave.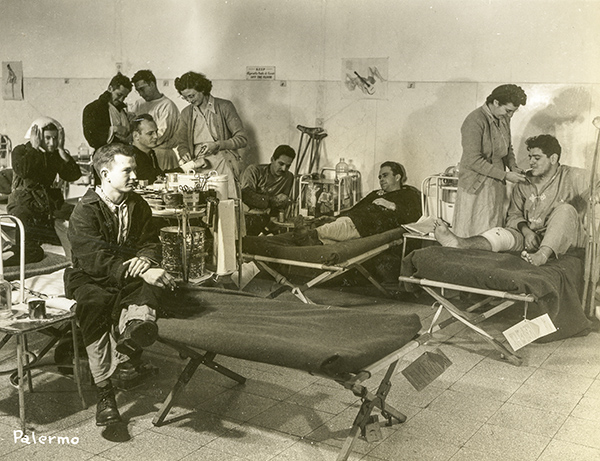 All of the hospital's three buildings now have heat. Gert Brazil is taking care of a patient at the right side of the photograph above. Below is a recording in which Gert reminisces about learning anesthesiology from Dr. Jim Hamilton, who pictured in the photo at the top of the sidebar.

December 31, 1943
No. 71
Palermo, Sicily
Dear Folksies,
            Yes, I've really been awfully bad again about not writing, but unfortunately I just haven't felt in the writing mood. And despite the fact that I know you like to get letters whether they are worthwhile or not, I just somehow couldn't sit down and get anything off to you. But rest assured I've been thinking of all of you a great deal these last many days, wishing that we were all at home together celebrating not only Xmas and the New Year but the end of this bloomin' War and mess. Hope you all had a really nice Christmas and that this New Year, which will begin in about 9 hours, will turn out to be a really happy one.
            Things have been fairly busy on the ward and have had some rather interesting cases.
            The pre-Xmas party was quite a success, but Xmas was then an anti-climax for most. Some of the boys were rather disappointed that they had not followed our method of opening their packages as they came. Newsom, for instance, got 5 copies of the same book, and between he and Pete Joseph they got some 15 boxes of hard candy.
            The Col. was out for the first time on Xmas – after having had his appendix and twisted appendix epiploica taken out 2 weeks before. Sal & Dave had sent him a cigar for Xmas in one of our packages, but knowing he didn't smoke cigars we gave him also one of the cans of pate de fois gras, so, when Sal & Dave receive thanks from him, tell them not to be too surprised.
            In a few days I am going to take a group of 15 men on a sight-seeing tour of the island. Where we will go I know not. Already one group has gone and come back and they had a swell time. I am taking the second trip and am having a good gang go with me. Lois may be going on a leave at that time — or sometime next week. And as we couldn't go together, I'm going with the boys instead of a leave, as they have to have some officer with them.
                                                                               Loads of love,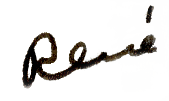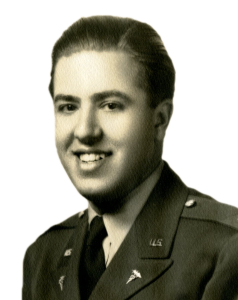 .
Watch for more of this letter on
January 8, 1944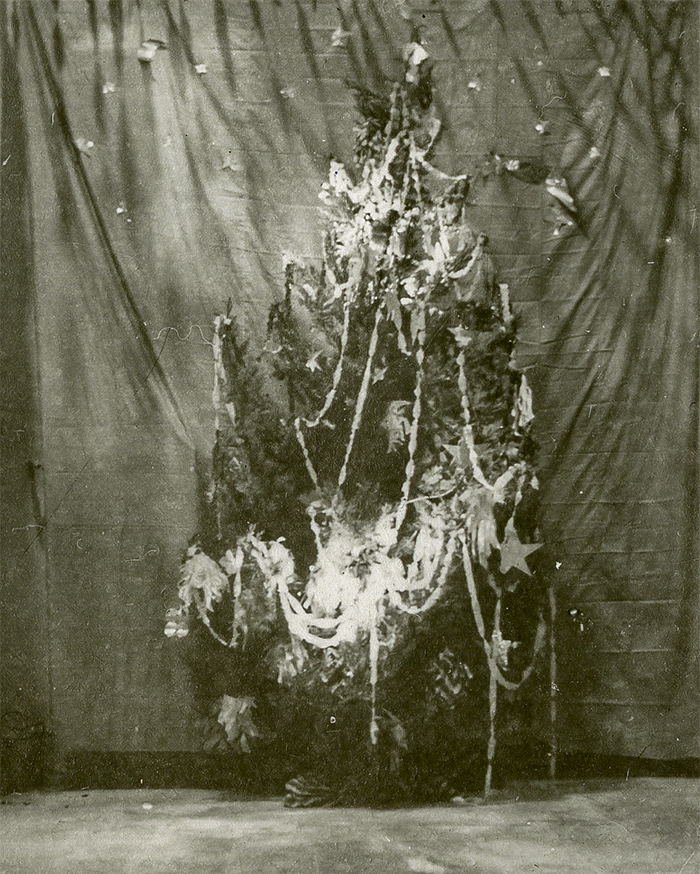 Christmas at the 59th in Palermo.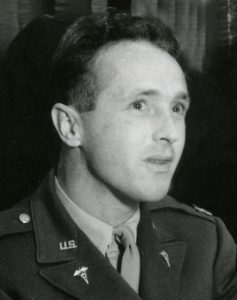 For Christmas, Bill Newsom got 5 copies of the same book.

Between them, Bill Newsom (pictured above) and Pete Joseph (pictured here) received 15 boxes of candy for Christmas.