December 12, 1943
No. 69
Palermo, Sicily
Dear Folksies,
          Things here haven't been too rushing of late and yet we manage to have something to keep us busy most of the time. My medical ward has been rather interesting what with a boy with some kind of purpura and another with a nice big kidney stone. My diptheria ward reminds me of the last few weeks at S.F. Hospital that Bert and I spent there. Only one of the boys, however, has been as ill as those last few that we had at S.F.H., thank goodness.
          Last night, Lois and I went to a headquarters dance downtown at what used to be a swanky hotel. They had the same orchestra that played for our dance, and it was quite a nice affair. Several of the gang from here were there – Hal & Fran, Gil & Helen, Ralph & Louise Moon, Pat, Ag, etc. We are planning on having a pre-Xmas party on the 22nd, however, Lois is to be on nights beginning this Saturday, so I don't know whether she will be off for that or not. Hope so!
          Remember my telling you about the L.A. pilot who took us around the island? Well the poor kid up and got sick while he was on detached service over in Africa and one of the medics over there told him that, "No, there's no chance that you are getting jaundice." So, he just upped and left and hitch-hiked back here to Sicily to come to the 59th. Yes, he is jaundiced, but not badly and now is feeling fairly well, under the expert care of Sewell Brown.
          Have started something new. Chaplain Daib has started a German class and Lois and I are among his pupils. There were only 7 of us on Friday night – Lois being the only gal, but more recruits are anticipated tomorrow night.
          Merry Xmas, Happy Birthday Mom and Happy New Year!
                                            Loads of Love,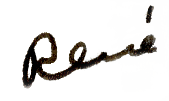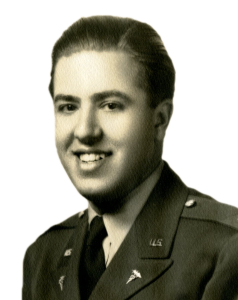 .