December 7, 1943
No. 68
Palermo, Sicily
Dear Folksies,
            Today I received the swell Roos Bros. shirt you sent me, Dad, Mom and Bobsy – likewise the tie from Sal that went along with it. Am deeply grateful as my others are plenty worn around the neck. I am a bit puzzled, however, I know I wrote asking for one of these shirts, but cannot find any mention in my carbons of having asked for it prior to the time that the package was sent. Am I nuts, or are you psychic? Anyway, again, thanks!
            Finally, I am working on the wards instead of in the Dispensary. I've got a couple of jaundice wards (really general medical wards, but they amount to practically all jaundice), and a diphtheria ward. It's nice to be working in the wards again, where you can do you work and get done with it, rather than do work all day long, having to stay around while the patients drift in all day long.
            One of my wards is also the Nurses Isolation ward – one patient, Sally Doss, has been ill for some time. Her primary disease was amebic, but she also developed a positive throat for diphtheria, so was moved to Isolation, and it took some time to get a couple of negatives on her throat so they just left her in Isol. Anyway. She is well on the road to recovery now, from her amebic, but still is plenty underweight.
            Just a few weeks ago we began to use Penicillin and results so far, on series of Drew's, one case, very very satisfactory.
            Today the Detachment had to move into tents, moving out of their palatial building – right in the middle of winter, too! The Col. is fuming, but ill at the moment – possible appendix – so fuming not getting very far.
            I think I told you that while I was in the Dispensary, every so often Carroll Russell would send a patient down with some sort of screwy note, and when a week would pass without a note from him, we really missed them. One of his typical ones is as follows: "To: Capt. Benny the Rine. Subject: Refer patient. I snagged this patient in the halls of Building C-2. He, you will note, has a paronychia, thumb, left, with questionable lymphagitis and definite lymphadentis, axillary, left. Please see him in consultation. P.S. I expect the usual fee with our prearranged fee-splitting agreement. C.A.R."
Loads of love,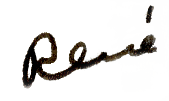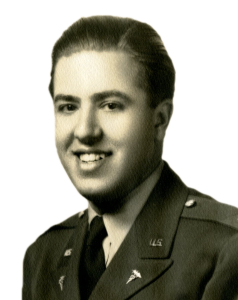 .