December 31, 1943
No. 71
Palermo, Sicily
Dear Folksies,
            Yes, I've really been awfully bad again about not writing, but unfortunately I just haven't felt in the writing mood. And despite the fact that I know you like to get letters whether they are worthwhile or not, I just somehow couldn't sit down and get anything off to you. But rest assured I've been thinking of all of you a great deal these last many days, wishing that we were all at home together celebrating not only Xmas and the New Year but the end of this bloomin' War and mess. Hope you all had a really nice Christmas and that this New Year, which will begin in about 9 hours, will turn out to be a really happy one.
            Things have been fairly busy on the ward and have had some rather interesting cases.
            The pre-Xmas party was quite a success, but Xmas was then an anti-climax for most. Some of the boys were rather disappointed that they had not followed our method of opening their packages as they came. Newsom, for instance, got 5 copies of the same book, and between he and Pete Joseph they got some 15 boxes of hard candy.
            The Col. was out for the first time on Xmas – after having had his appendix and twisted appendix epiploica taken out 2 weeks before. Sal & Dave had sent him a cigar for Xmas in one of our packages, but knowing he didn't smoke cigars we gave him also one of the cans of pate de fois gras, so, when Sal & Dave receive thanks from him, tell them not to be too surprised.
            In a few days I am going to take a group of 15 men on a sight-seeing tour of the island. Where we will go I know not. Already one group has gone and come back and they had a swell time. I am taking the second trip and am having a good gang go with me. Lois may be going on a leave at that time — or sometime next week. And as we couldn't go together, I'm going with the boys instead of a leave, as they have to have some officer with them.
                                                                               Loads of love,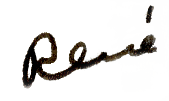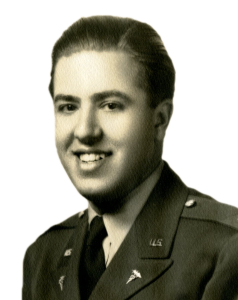 .