August 3, 1944 was a fateful day for Jean-Guy Bernard (the husband of René's second cousin  Yvette Baumann Bernard).
Unbeknownst to René, on July 31, 1944, Jean-Guy was "deported" from Drancy Prison in northeastern France aboard Convoy No. 77. Destination: Auschwitz, Poland.
Passionate for aviation, Jean-Guy had enlisted as an aviation fighter in 1939. He is one of the few aviators to have bombed Berlin in 1940. After the armistice, he returned to the polytechnic school in Lyon. After working as an engineer during the winter of 1941-42, Jean-Guy joined Combat, one of the resistance movements in France. Over the next couple of years, he assumed successive leadership roles in various resistance groups. On October 8, 1943, he married Yvette, who was the head of the social service of Combat. On January 28, 1944, they were arrested in their Paris apartment by the Gestapo.
To read Yvette's account of the arrest, click HERE.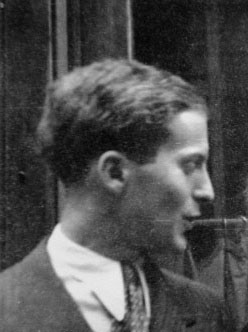 According to Sylviane Toporkoff, Yvette's daughter, "Upon his arrival at Auschwitz on August, 3, Jean-Guy was shot in the legs.  And because injured individuals were not allowed into the camp, he was sent directly into the gas chamber. He was 26 years old.
Around this time, someone told Yvette, who had been at Auschwitz since April 29, that a certain 'Bernard' had gone straight into the gas chamber. His description, red hair, etc. corresponded to Jean-Guy, but as she did not have the first name for sure, she clung to the idea that it was not him … but in fact she was certain of it."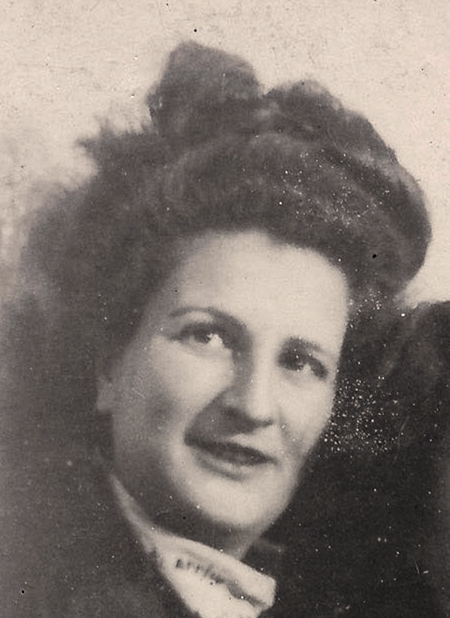 Many years later, Yvette wrote the following poem (English translation):
"How"
My love
More than the fact that you are dead
What is unbearable to me is how you died.
All of you, that you are dead is already quite frightful
But the way that you died is intolerable.
To read more about René's French relatives, click here.