September 22, 1942

Camp Pickett, Virginia

Dear Folksies,
     On Sunday evening, being Yom Kippur, I was going to go to Services, but found out that they were only given on the Post at the opposite end of the place from where we were and since it was raining, I decided to go to the A.M. Services instead. But woe is me!! All good plans of mice and men go awry.
     I was over with Lois, just sitting, talking and reading some letters, Sunday evening, around 8 P.M., when the Colonel came bursting in and said to start packing, as we were leaving by 11:30A.M. the next morning. He didn't say where we were going, but one of the gals ventured that we were probably going to Camp Pickett, Va., to join the 3rd Division which had gone there and that had missed us so badly since we left Ord. Some of the girls had had letters from some of the fellows in the 3rd Division, and they had sort of anticipated our joining them — or at least it was wishful thinking on their part. Anyway, the Colonel's face was a picture when Del said we were probably going to Pickett. He wanted to know how she got her information so soon — as, by his face, she was correct and had hit the nail, or the picket fence, on the head.
     Anyway, I went back and packed up my stuff, got to bed early as we were to have breakfast at 6 A.M. A lot of good getting to bed early did!! The officers who lived in the barracks above us Lts. were also moving at the same time and they proceeded to pack in shifts apparently all during the night. They made noise all night, had their radio going the whole time and, I think if it hadn't been so cold that none of us were ambitious enough even to get out of bed, we would have formed a gang and gone up there and shown them how to pack by throwing their things plus themselves plum out of the window. At any rate, I believe we managed to get an hour of sleep during that whole night.
     Just as we were thinking of getting up at 5:15 A.M., what do we see but Bryner and Stratte sauntering, or staggering, into the barracks. They had been up in N.Y. and had overstayed their 6 hours by another 6 hours. They were two surprised cookies when they saw us getting up – being all packed – at that hour.
     As usual, the 59th gets up early so that they can hurry up and wait. We sat around doing nothing until 10:15 A.M. then leisurely walked down to the train. Train finally pulled out after box lunches were thrown on at the last minutes – at 11:20 A.M.
     This time we had no nice Pullmans but had chair cars with two to a wide seat – no room to stretch out and no air-conditioning. It wasn't terribly hot, but the car got awfully stuffy at times. Then if we opened the windows, which we did, we got awfully sooty as these darn trains in the East burn coal and even wood, instead of oil like we do in the west. Of course, they have a lot of nice Diesel engines, but they don't seem to use them to pull the Army around.
     What a ride – there were other trains ahead of us and we waited in various spots so that we were on that bloomin' train for 14-1/2 hours, for a trip that should have only taken 7 hours.
     Our meals were prizes – we were given 5 bum sandwiches for lunch and dinner combined, an orange – and that is all. As it happened we weren't given enough boxes of lunches so the officers gave their dinner sandwiches to some of the men for their lunch and then Marv Kahn arranged to get some more food – sandwiches and ice-cream — at Washington. These sandwiches were a little fresher but hardly any better.
     We arrived here at around 2:45 A.M. and amazingly enough, were met by trucks. We had fully expected to have to walk to wherever we were to stay. In fact, when dumped out at the barracks that were even lit up for us, we were told that there was some food awaiting us over at the Mess Hall of the Station Hospital. Well, that was 10 times more than we expected and we thought right then and there that we might even like this place. Certainly no place could be much worse than Kilmer as far as camps go – for, as far as camps go, Kilmer went.
     They even had sheets and blankets on the beds for us here and as we didn't get our bed rolls or foot-lockers till this A.M. all we had to do was make our beds and crawl in.
     This morning, awoke at 11 A.M., showered, got the soot out of body and hair and had a GOOD lunch. At the moment we are eating at the Officers' Mess at the Station Hospital, and, to reiterate, it is GOOD. We are soon, however, going to have our own Mess, right next door to our barracks.
     This camp is a large one – about 60 square miles. Most of the camp seems new – streets so much nicer and not as muddy as Kilmer. Some trees around too, and all in all looks like a nice camp. Treatment here is much different from Kilmer – they try to be nice here!
     Plans?? Nothing at all definite. Anywhere from 1 to 7 weeks, is the latest rumor, but nothing definite.
     Love from de both of us,
                    Loads of love,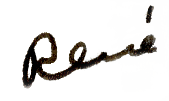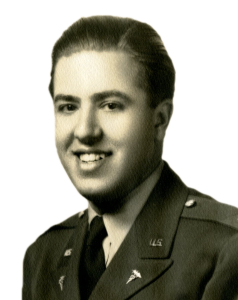 .
Watch for my next letter
September 25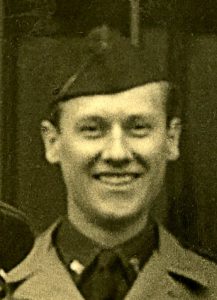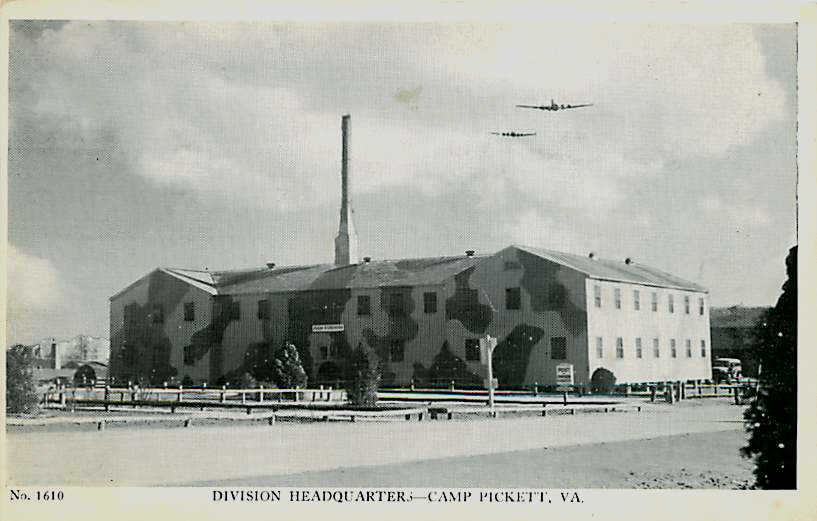 September 25, 1942

Dear Folksies,
We are situated behind the Station Hospital, which is rather a nice location. We have some shade and some cool trees in the neighborhood.
As things stand now we are all working in the hospital. Many of the men of the Station Hosp. are away on leave, etc. and besides that they are somewhat shorthanded, so were very pleased that Mattie requested permission for us to do something around the hospital. Of course, there isn't an awful lot to do but at least it keeps us busy enough.
Bill Newsom, Pete Joseph, Jim Hamilton, and I are in Surgery in the A.M., learning anesthesia and seeing some operations. In another day or two they are going to let us give some of the anesthetics ourselves. Then, besides that, we are assigned to a surgical ward. The one I am in is divided between Frank Gerbode, Chuck Schwartz and myself.
At the moment there are only about 20 patients on the ward so you can see there isn't very much to do. Most of the cases are pilonidal cysts, hemorrhoids, hand infections, boils, etc. We have full charge of the ward with, of course, the major of the Hosp. Surg. Service, as chief. They have ward rounds thru the whole hospital – few cases on each ward, twice a week and have medical and surgical conferences twice a week also. It's not bad, although some of the medical and surgical practices that we have seen do not meet with the approval of our well-trained bunch. In fact, the amputation that we saw this A.M. was a job that those of us who have had no more surgical training than I have, would shudder if we couldn't have done a neater and nicer job.
But be that as it may, we are seeing patients, seeing x-rays, and getting the feel of stethoscopes, etc. In fact, we are going to be able to pitch in on some of the operations even.
It apparently is the plan that we will be here somewhere in the neighborhood of a month, but of course we do not know anything for sure, or even for unsure for that matter.
Food here continues to be swell. In fact, breakfasts are really fine and perhaps I shall be gaining back a few of the pounds that I lost because of the heat and lousy food in Kilmer. Though, actually, I just as leave not gain them back as I feel swell as it is at 185 pounds.
                    Loads of love,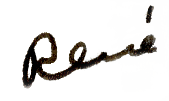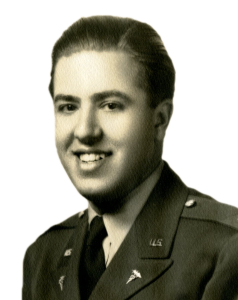 .
Watch for my next letter
September 26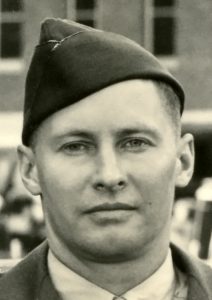 September 26, 1942

Dear Folksies,
Last night there was a little party at the Hospital Officers' Club and they had invited the 59th, so naturally, there being little else to do, most of the gang were decent and showed up, taking a majority of the nurses along with them.
Unfortunately, the floor of the Club had been waxed only a couple of days before, in anticipation of the party, but somehow the was did not dry as a consequence one had to check every couple of minutes by looking in the direction of one's feet, to make sure that one's shoes were still in their proper place and were not trailing a few feet behind. It was hard dancing there, so many went to the Nurses Recreation Room where the victrola records were not as good or as numerous, but worked O.K. The only difficulty was that there was 2 blocks separating the two buildings and the only refreshments were in the Officers' Club.
Several of the wives have trailed down here but because of the poor facilities in the surrounding towns, most of them are leaving to return to Calif.
                    Loads of love,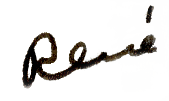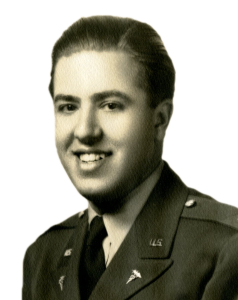 .
Watch for my next letter
September 29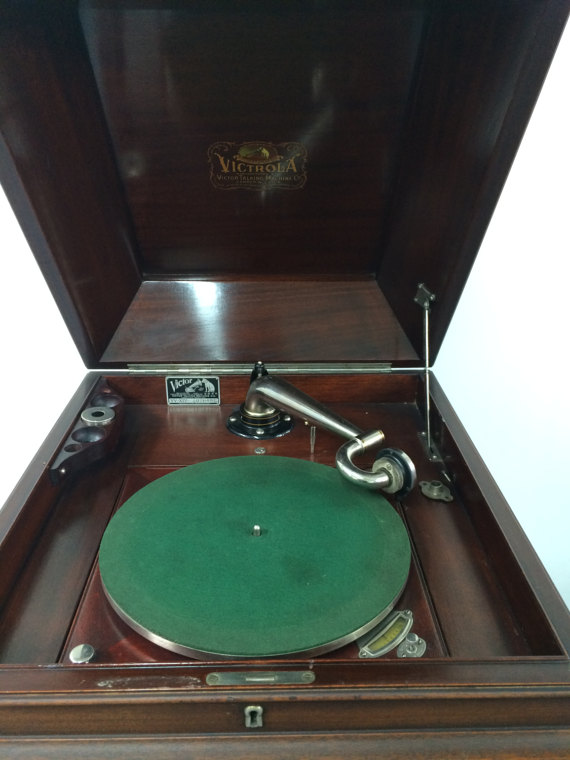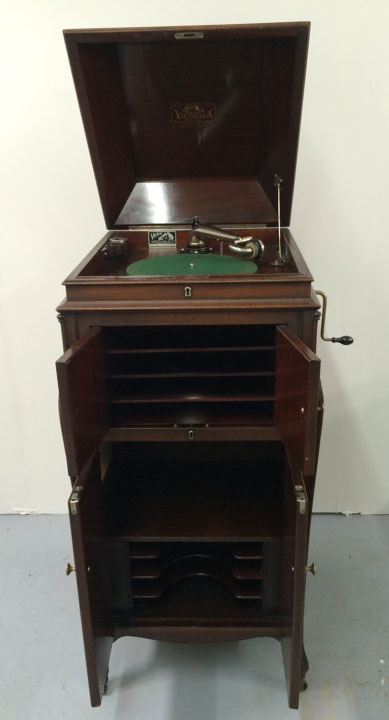 September 29, 1942

Dear Folksies,
       Sunday nite the Col. came out suddenly and announced rather secretly to a few that officers and nurses were to be allowed leaves up to 10 days with the provision that they be back here by midnight Oct. 9. When I finally found out that officers could get this, I was already too late, as only 25% are allowed to have leaves at the same time.
       Anyway, if Mom and Marie-Louise come here, they would not be here probably before the 8th, so that a leave before that time wouldn't do much good. Twelve of the men have gone or are leaving in the next 24 hours. Ed Welles left this A.M. by plane to S.F. Bill Drew and Chuck Schwartz leave by plane tomorrow afternoon, on the same plane. They were really lucky to get reservations.
       Then there are the five guys who really took the Col. in. They are going to Baltimore – to study for their American Board of Surgery Exam, that they are taking on the 7th here at Camp Pickett. Mattie is giving it to them here! All they would need would be a couple of good books and they could certainly study out here very nicely but, no, they have to go to a Baltimore Hotel where they will have peace and quiet, and, of course, their wives who they have had with them in N.Y. for the last month.
       These guys are Gerbode, Phil Johnson, Huff, Armanini and Collie (who is unmarried). When only 25% are allowed off it seems unfair to all of the gang that they could get off on the pretense of studying when fellows like Roy Cohn and others deserve leaves more. Roy wanted to go to Boston to have his knee looked at there.
       One funny thing and rather complicated matter was that Lois had been talking to the Col. about wishing to be able to go to Fort Monroe which is opposite the Bay from Norfolk, where Lois spent some years. She has friends there but the Col. took her to mean that she had relatives there and consequently she was one of the chosen few who were told specifically that she could have a pass before any sort of announcement was made. She was granted a pass for October 1st to 9th, but today, after much deliberation, she finally decided to cancel it and hope that you do come and we can both get passes at the same time after the 9th or maybe even beginning the 9th, all depending on when you arrive.
       Anyway, we are anxiously awaiting info. As to your change in plans so that we likewise can make plans and perhaps a little finagling. Would appreciate, if you haven't already written me concerning the above, if you would wire details as soon as you know, so we won't be in such suspenders.
       Yesterday was pretty clear, no rain, but last nite, OIY. Was it ever cold??? We were freezing when we woke up this A.M. despite 2 blankets, a bathrobe and woolen underwear and pajamas. 25 min. exercise didn't even thaw us.
       Now today, with Gerbode and Schwartz gone, I have Phil Westdahl working on the ward with me. We really had a work-out today with 7 new patients – hemorrhoids, cellulitis and thrombophlebitis.
       Today Ed Blasdel got to do some surgery!!!! What happened was that the fellow came in that Ed diagnosed as appendicitis. Mattie agreed with him and the two of them followed the case right into surgery. When they got there the Major in charge asked Mattie if he would like to do it. Mattie answered that he would like to assist Ed doing it as Ed had worked up the case. And, much to Mattie's and Ed's surprise, the Major said nothing. Ed did a fine job and duly impressed that Major and all, as it was a tough one – retro-caecal and hard to manipulate and hard to invert the stump, etc.
                    Loads of love,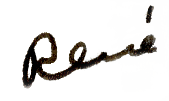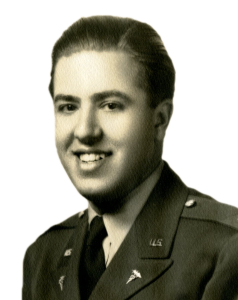 .
Watch for my next letter
October 1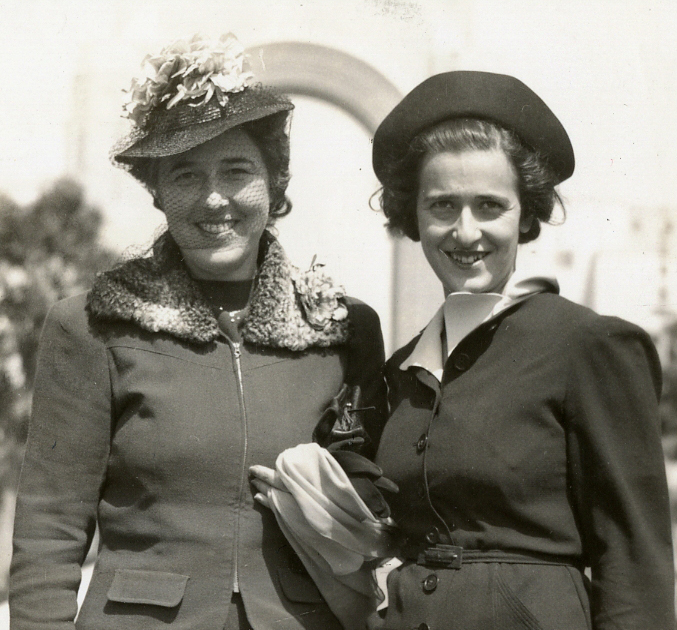 René's mother, Alma, and his sister, Marie-Louise may be coming to visit René and Lois in Virginia.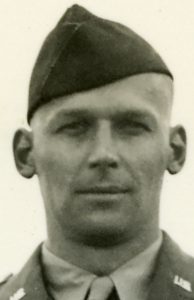 René and Philip Westdahl had seven new patients with hemorrhoids, cellulitis and thrombophlebitis.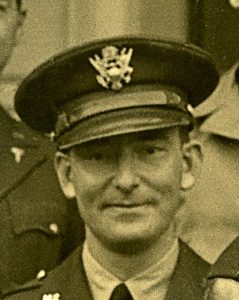 Ed Blaisdel got to do some surgery!

October 1, 1942
Dear Folksies,
Things have been slightly popping in the last twenty-four hours and many have been kept busy, though things now have slowed up again.
To begin with, yesterday A.M. Phil Westdahl and I worked on the ward for a while and then wandered over to Surgery to see them operate on a case of hemorrhoids that was from our ward. When that was finished we bumped into Mattie who told us about a case that was hanging around Surgery at the moment. It was a civilian employee of a construction company that was working on the Post. While sawing some lumber the man accidentally thought that his thumb was a piece of wood and soon he saw that the distal phalanx of his left thumb was lying in the saw-dust. He was brought to the hospital but because he was a civilian there was a lot of red tape as to how much therapy should be given. They were just going to dress the wound, stop the bleeding by pressure and send the man out to some other place – civilian doctor, etc.
However, as there was no other hospital within some 30 miles or so, there was one major who thought that perhaps more should be done here. Finally, after going thru channels and getting no satisfaction and no permission to do anything to the man, this major, with Mattie gently egging him on all the time, decided to hell with it all – he would debride the wound and close it up somehow. Mattie had kept saying that if the wound wasn't debrided, the man would get an osteo of the protruding portion of the bone.
But then, while the major was scrubbing up, Mattie hung around and soon the Major told Mattie – "Aw heck, you go ahead and do it." Mattie said he wouldn't want to do it if there was a possibility that he would get his nose in a gate. But then the major said that his own name would go on the surgery slip and Mattie should do it, with him assisting. Of course, Mattie was itching to do it. Anyway, Mattie did the job, fixing it nicely, and grafting a piece of skin over the wound – taking a graft from the thigh. Phil and I stuck around most of the time, but Phil had to go before Mattie was finished, and as a consequence I was alone with Mattie when he was done.
Just before Mattie had started on the finger he was told that one of our nurses had what seemed to be appendicitis and the major in charge of the surgical service asked if Mattie would look at her and take over and operate if he thought necessary, as the major knew the gal would rather have Mattie than a stranger.
The gal was Charlotte Johnson, otherwise known as "Johnie" who was a Stanford Nurse and Mattie went down to see Johnie and as I was still tagging along, I went with him. She had a nice typical story and good signs so Mattie scheduled the operation for right after lunch. As we walked into the dining room we met Phil Westdahl and Mattie said, "Will you and René scrub with me on Johnie's appendix?" Of course, tagging along with him I hoped he would say that, but didn't dare ask.
Anyhoo, the three of us did the job and as luck would have it, when there was quite a large audience from the Station Hosp. – it was a tough one. Mattie had a devil of a time finding the darn appendix, as she had had two previous attacks for which she was hospitalized at Stanford, and consequently she had numerous adhesions, one of which had pulled the appendix down into the pelvis and had put a crook in it. Mattie felt around for ages before he finally got a feel of the tip of the appendix, which was behind the caecum. Then he had a hard time getting the darn thing out as he couldn't get a hold of it at first adequately, but soon everything went O.K. and he got it out.
Today she is doing fine and her only worry is that we might go without her, but there is little possibility of our leaving before ten days, and anyway, Mattie promised her that he would carry her himself if we left sooner than the time that she would be able to walk. Incidentally, she is pretty light.
Last night there was a jeep accident and one boy got an extra-dural hemorrhage, which was operated on by Frankie Lusignan, Phil Westdahl and Bill Newsom. There were a couple of others injured at the same time and two more appendices that kept the station hospital men busy, those that were sober and even some, one in particular, who was not.
Today I did two small pinch-grafts on a couple of cases in our ward. Bill Newsom was with me, but I did them.
Today I got a letter from Alain who has quit his job and is going to go into something with a couple of friends of his – he has not as yet said what it is but is going to write details later.
                    Loads of love,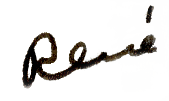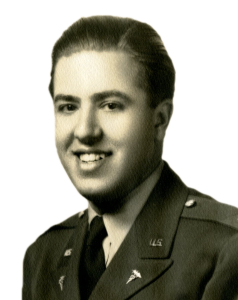 .
Watch for my next letter
October 5

Army Hospital Operating Room
Photograph courtesy of DeGolyer Library, Southern Methodist University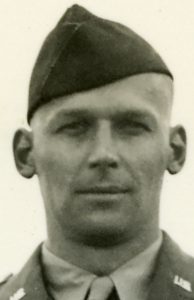 October 5, 1942

Dear Folksies,
Golly, I just realized that when I say "Folksies," above, I really only mean you, Dad, and Bobsy, to whom a carbon is going. It hardly seems possible that Mom, Marie-Louise and Amie will actually be on their way by the time you get this.
Friday night there was a dance given by the Station Hosp. Officers' Club, and they put on quite a party, having cold turkey, sandwiches, punch, cake, etc. We are supposedly giving them a party this coming Friday to repay them partly for the use of their club, which they have allowed us to patronize without charge. Really they have been most nice to us in that way.
Before going to the party Friday, I had to give Johnie an I.V. as she still has been having a lot of gas pains and wasn't able to take anything by mouth as yet. I had to wait for 1-1/2 hours while they re-autoclaved the I.V. set, because they only have one of that type in the hospital – that is, a Baxter set – I don't know other kinds they have, but apparently they have darn little. How they manage in emergencies I do not know. Then, when I finally got the set, they gave me a large needle – a #19 – which I flatly refused to use on Johnie, so waited another 15 minutes while they went and found a #22. Quite a place!!
Saturday, we left Blackstone (the little town nearby) on the 2:05 P.M. train for Norfolk. Well, this being the slow south, the train left at 4:15 P.M. and we got to Norfolk at 7:15 P.M. We walked down to the main hotel in town and found they had no rooms, but they told us to try a hotel about a block away. We did and by golly were lucky enough to get the last 2 rooms in the place – they put the sign "No rooms available" right after we signed in.
Yesterday we took a streetcar to the ferry – quite a ways – and took the ferry to Fort Monroe, where Lois had spent a year or more 9 years ago. It was very nice there, it being one of the oldest forts in the country. As we walked around past the homes of the officers, Lois recognized several names and finally got up courage to go in and ask for one of the Majors she remembered. The Major's wife remembered Lois and she took us in and then the two of them talked about a million people that they had both known, and exchanged the news about them all. I never heard so many names flung hither and thither in so short a time.
Then after a little, this lady insisted on driving us around the Fort and showing us the two officers' clubs. One is a beach club and is really nice. The other is built into the old moat and is also most impressive.
We had dinner at the little town of Phoebus, which is right next to the Fort. We had some good crab but some tough steaks.
We got the 9:30 P.M. train from Norfolk and arrived in Blackstone at 1 A.M., having had a good time – not because of Norfolk certainly, but because of Fort Monroe and the company. The four of us always manage to enjoy ourselves, no matter what the surroundings.
                    Loads of love,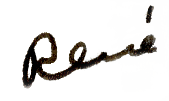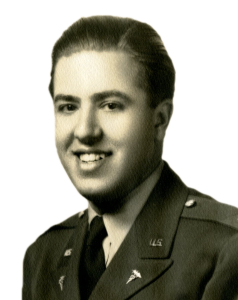 .
Watch for my next letter
October 7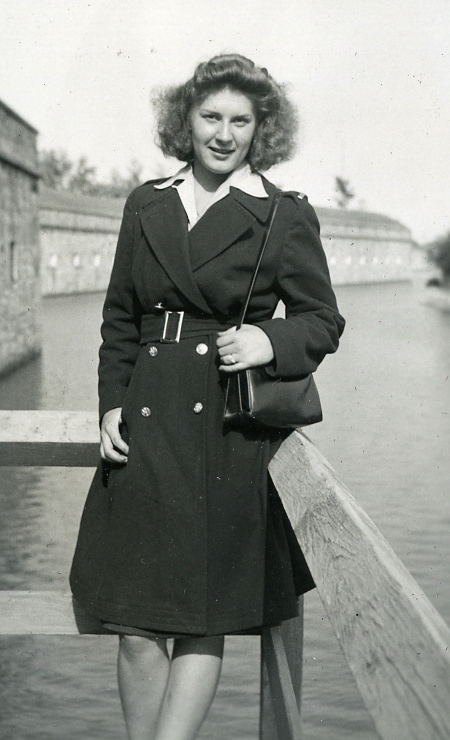 Lois at Fort Monroe with moat in the background.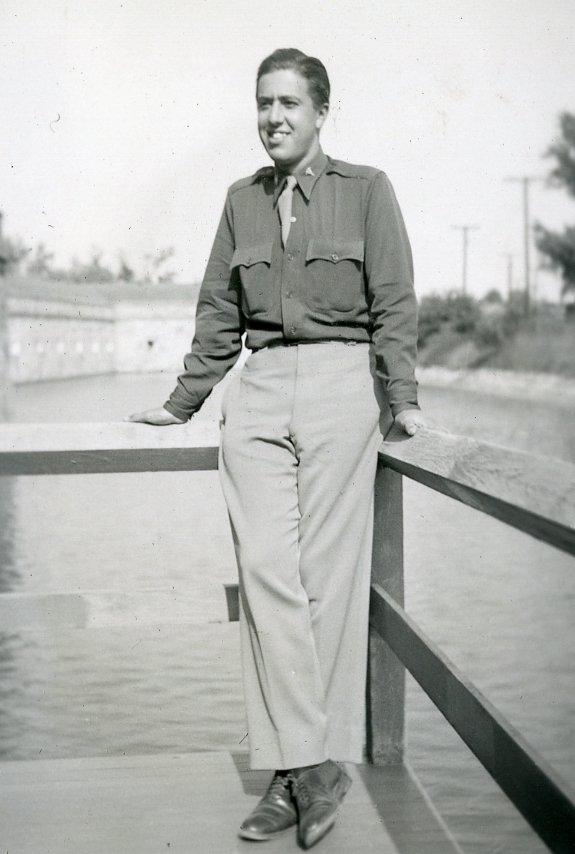 René at Fort Monroe with moat in the background.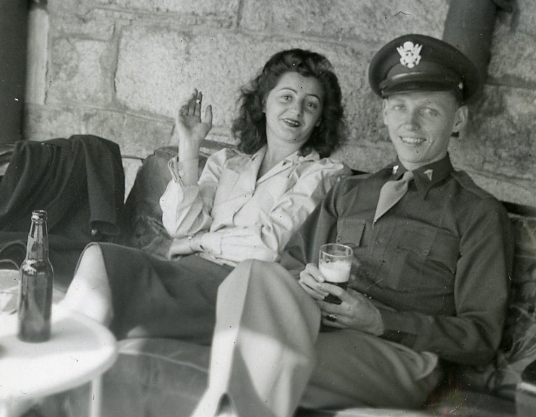 Bam and Bob at Fort Monroe Officers' Club

October 7, 1942

Dear Folksies,
      Yesterday A.M. worked on wards as usual and then in the afternoon we took a hike and went over the obstacle course. The hike was, in all only about 6 miles and though we have not had any such exercise really planned in the last 2 months, we have all done considerable walking around this camp – walking just to the hospital and back a couple of times a day being quite good exercise in itself and then those of us who have walked to the movies have had quite a little extra foot exercise – so the hike wasn't really much for anyone.
      We had a lot of fun at the obstacle course as it was quite a toughy. There was another one of those water holes that necessitates swinging on a rope to get over it. This proved the nemesis for a couple of our tall boys, namely Sewell Brown and Carroll Russell. Sewell dunked himself at least 9 times in trying to get over. He would manage just to barely get a foot-hold and then would swing back, thru the water, to the original side. Occasionally he would let go alright and land in the water on the far side, only to wade back to the original side to try again – he just wouldn't give up! Finally, he managed to get over in one piece, slightly drenched up to above his knees, but still happy. Russell did just about the same thing, having laughed at first when he was watching Sewell's antics. Unfortunately, no one had thought to bring a camera with them so that the act could not be preserved for posterity.
      Last night we spent playing bridge over at the officers' club after seeing a Lilly exhibit at which we were given a few samples, such as Merthiolate, Seconal, etc. Had a good evening of bridge with Bob & Bam, then home to bed early.
      This A.M. I was amazed to have Wally Greene ask me, while we were taking showers, whether I knew what I was doing today at the hospital. I said I didn't know I was doing anything special, so he then told me that he and I were doing a hemorrhoidectomy together. The fellows at the hospital have arranged now so that some of our men can do some of the operating, i.e. others besides Mattie.
      George Wood and Hamilton did the first hemorrhoidectomy on the schedule and then Wally and I got our fingers working. The fellow we worked on had three pretty good sized hemorrhoids. Wally did the first one and then had me do the other two. As you know, I've helped on a few before but never actually did one myself, so this was swell.
                    Loads of love,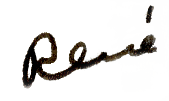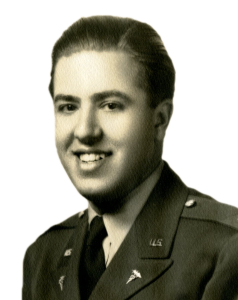 .
Watch for my next letter
October 9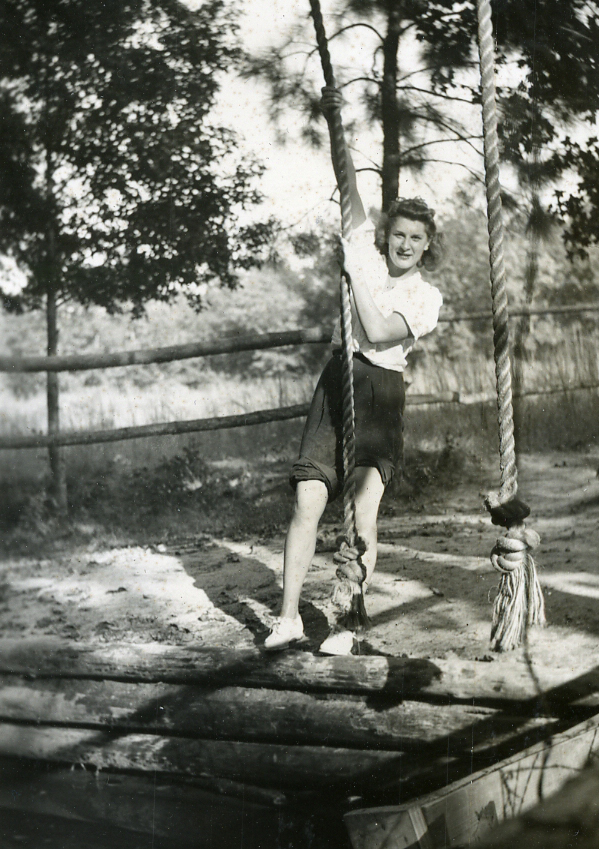 There aren't any pictures of the doctors swinging on the obstacle course rope today, but there is one of Lois giving it a try!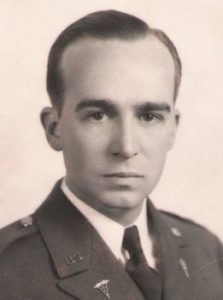 Working in surgery with Wally Greene, René did a hemorrhoidectomy by himself for the first time.