October 20, 1943
No 63
Palermo, Sicily
Dear Folksies,

            We are now having ice-cream twice a week. It's made out of powdered milk and eggs, but it has been swell. They started us off with vanilla ice-cream with chocolate sauce and there was plenty for all. That is, all except Lois. She sneaked back in the kitchen after everyone had gone and had another huge, heaping, plate full, and then would have kept on going if the boys hadn't insisted that they had to save some for the Colonel, as he hadn't been in to dinner. Yep, by golly, she can out-eat me when it comes to ice cream — can you imagine that? Last night we had peach ice-cream, which also was good but not as good as the vanilla and chocolate sauce. The boys make up the stuff and then it is frozen for us downtown at the cold-storage plant.
            George finally managed to get the baker, Ehrbacher, satisfied! He finagled an oven and a dough mixer and Ehrbacher is really going to town with the buns, pastries, etc. He fixed up a swell batch of apple pies. He makes swell hot buns and then comes out with some fancy thing for his own little gang every so often. Of course, if we keep our ears open and know when something like that is cooking, we are always included in "his gang."
            The other night Lois and I went with Liz and her Major Cohn (no relation of Roy's) who is a medical officer for some engineers, to a concert. Yes, a real concert. It was sponsored by the Red Cross at the local theater and it was pretty good. There was a whole symphony orchestra with sopranos, tenors, etc. They sang things from Traviata and some operas, etc. There was quite a mob there.
Loads of love,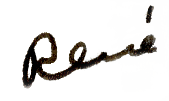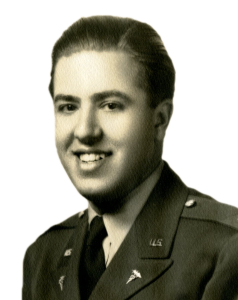 .