René doesn't know it yet, but on May 30, 1945, his second cousin Yvette Baumann Bernard returned to Paris. Sixteen months earlier (on January 28, 1944) she and her husband Jean Guy Bernard, ranking members of the French Resistance, had been arrested by the Gestapo at their apartment in Paris.

Yvette spent 3 months in Drancy Prison in northeastern France before she was transported to Auschwitz, Poland, on April 29, 1944. She survived the Death March from Auschwitz to Ravensbruck, Germany, in January 1945, and was at a camp at Leimeritz, Czechovlakia, when it was liberated by Soviet troops on May 11, 1945.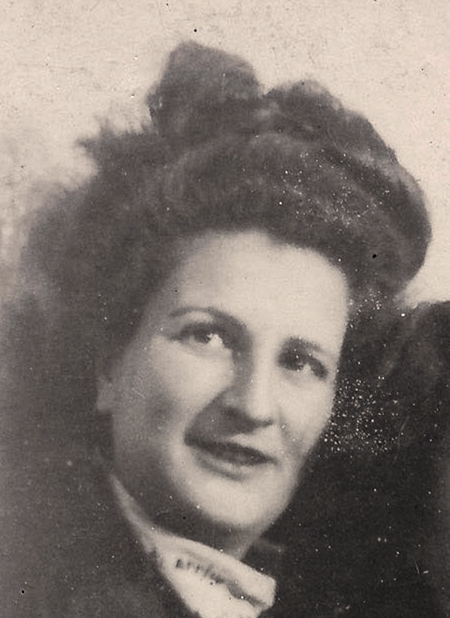 In an interview conducted in 1980, Yvette was asked to speak about her return to Paris. She responded,
"My return was awful because, when I was at camp, I had kept the hope that this Jean-Jacques was not really Jean-Guy*. But I wasn't sure about that.
When I got home, my sister was waiting for me on the sidewalk and she said, "Don't worry about Jean-Guy. Since he followed exactly the same journey as you, he will return."
There it was, I collapsed. I had fantasized, I still had hope, I had made so much effort to survive for that one hope. The return was more terrible for me than the deportation."
 * Around August 3, 1944,  someone told Yvette, who had been at Auschwitz since April 29, that a certain 'Bernard' had arrived and been sent straight into the gas chamber. His description, red hair, etc. corresponded to Jean-Guy, but as Yvette did not know the first name for sure (maybe Jean, maybe Jean-Jacques), she clung to the idea that it was not Jean-Guy. But, as she learned later, it actually was him.

To read more about René's French relatives, click here.