No letter from René today.
A good time to get to know one of his colleagues in the 59th Evac. Unit…

Roy Cohn, MD

Roy Cohn was born in 1910 in Portland, Oregon and was raised in Southern California. He came to Stanford as an undergraduate in the mid-1920s, and received his bachelor's degree in 1929. He graduated from Stanford Medical School (which was then located in San Francisco) in 1933.
After serving as chief resident in general surgery at Massachusetts General in Boston, Dr. Cohn returned to Stanford to join the medical faculty in 1938. He went to India as a Rockefeller Foundation Fellow in 1939-41, helping to establish a major hospital in Bombay.
Back at San Francisco in 1942, he joined the 59th Evacuation Hospital along with his colleagues at Stanford. He was awarded a Purple Heart for his valor during the war.
After World War II, he again returned to Stanford, where he published extensively and was highly regarded as a surgical innovator, teacher and mentor. In 1960, Dr. Cohn performed one of the first kidney transplants in the United States, and the first kidney transplant West of the Mississippi. He also developed the kidney transplant program at Stanford and in 1964 co-authored a landmark paper in the field of transplantation surgery. In addition to Dr. Cohn's pioneering work with kidneys, he also developed an innovative method for closing holes in the heart.

As the science of transplantation advanced, Dr. Cohn and heart-transplant surgeon Dr. Norman Shumway recognized the need for the government and medical community to rethink the criteria for harvesting healthy organs. They urged that the definition of death be based on the cessation of brain activity rather than on the absence of a heartbeat — a change that helped make heart transplant and other organ transplant surgeries available to save the lives of thousands of people around the world each year.

In 1974, he was honored with an endowed professorship, the Walter Clifford Chidester and Elsa Rooney Chidester Professorship in Surgery. The Roy B. Cohn Bioskills Laboratory in Human Anatomy at Stanford University is named in his honor. He retired in 1989 but remained active for several years.
Dr. Cohn passed away in 1999.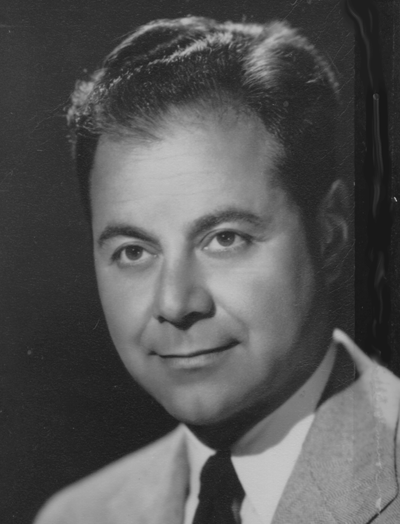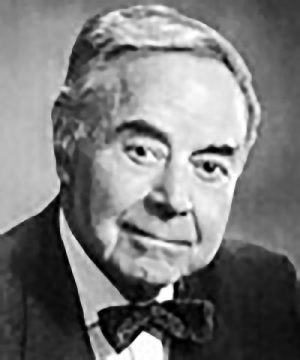 Next letter from René coming on June 28.
A good time to get to know one of his colleagues in the 59th Evac. Unit, who became a world-famous cardiovascular surgeon…

Frank Gerbode, MD

Born in Placerville, CA in 1907, Frank Gerbode grew up in Sacramento. In 1932, he graduated from Stanford University and received his MD from Stanford Medical School in 1938. By 1942, he was a practicing general and thoracic surgeon on the Stanford Service at San Francisco General Hospital. As a result of his experience, when he joined the 59th Evacuation Hospital Unit he received a commission as a major in the U.S. Army Medical Corps.
During the war, Dr. Gerbode distinguished himself for his surgical service as well as his logistic leadership in the functioning of the 59th Evacuation Hospital. Before the war ended he had been promoted to lieutenant colonel.
After World War II, Dr. Gerbode returned to San Francisco, where he practiced surgery and was became avid researcher. In 1954, using a heart-lung machine he designed with Dr. John Osborn, Dr. Gerbode performed the first open heart surgical correction of an atrial septal defect West of the Mississippi. Another open heart surgical procedure he performed was televised live in 1958 from Stanford Hospital, which was in San Francisco at the time.
Committed to research, Dr. Gerbode was founder and became the first president of the Institutes of Medical Sciences (now the California Pacific Medical Research Institute) an independent group of specialized research institutes. He also became chairman of the Department of Cardiovascular Surgery at Pacific Presbyterian Medical Center, in San Francisco, a position he held until 1979.
In addition to surgery and research, Dr. Gerbode was committed to teaching the next generation of surgeons from around the world. Between the mid 1950s and the mid 1970s, nearly 200 fellows trained at Dr. Gerbode's Cardiovascular Fellowship Program at Pacific Presbyterian, now California Pacific Medical Center.
Dr. Gerbode passed away on December 6, 1984.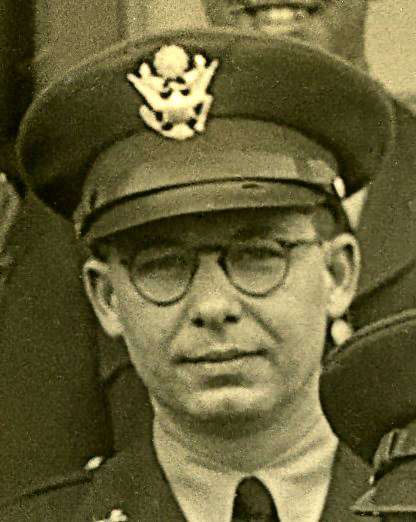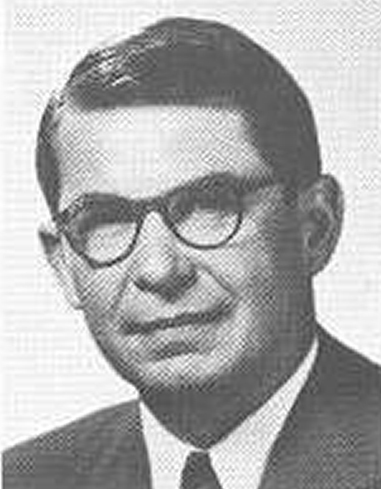 At Ft. Ord in Monterey, René was close to home, so he wrote fewer letters than he will starting in August.
Instead of a letter today, enjoy some photos of him from 1915-1918…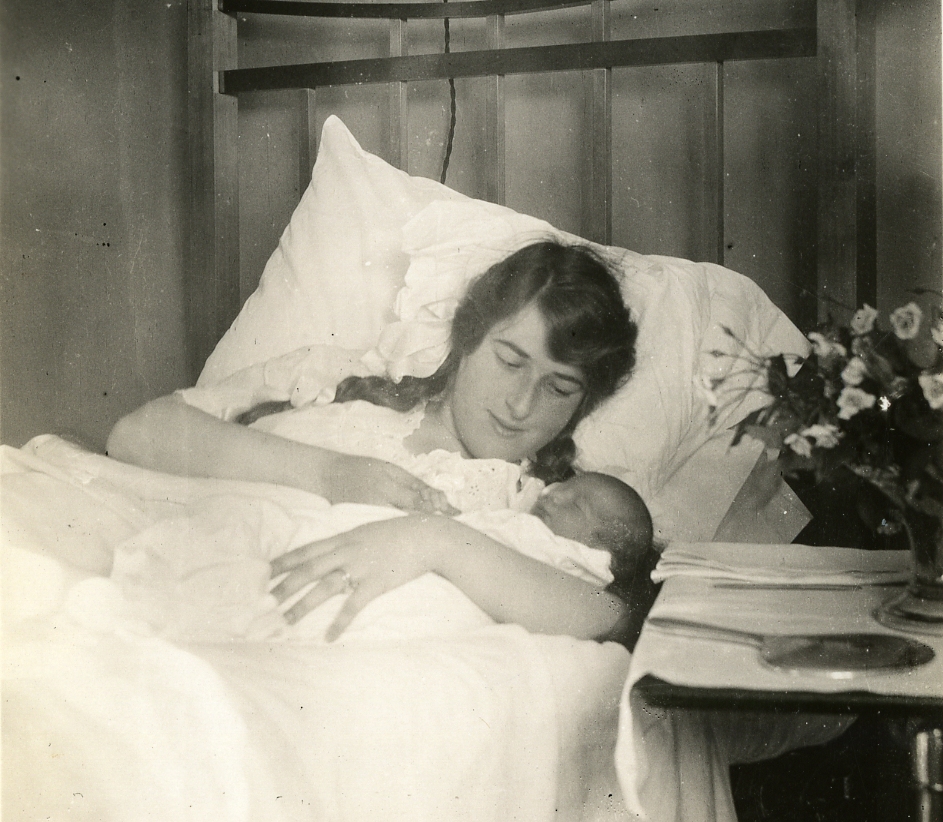 Alma with René, born July 12, 1915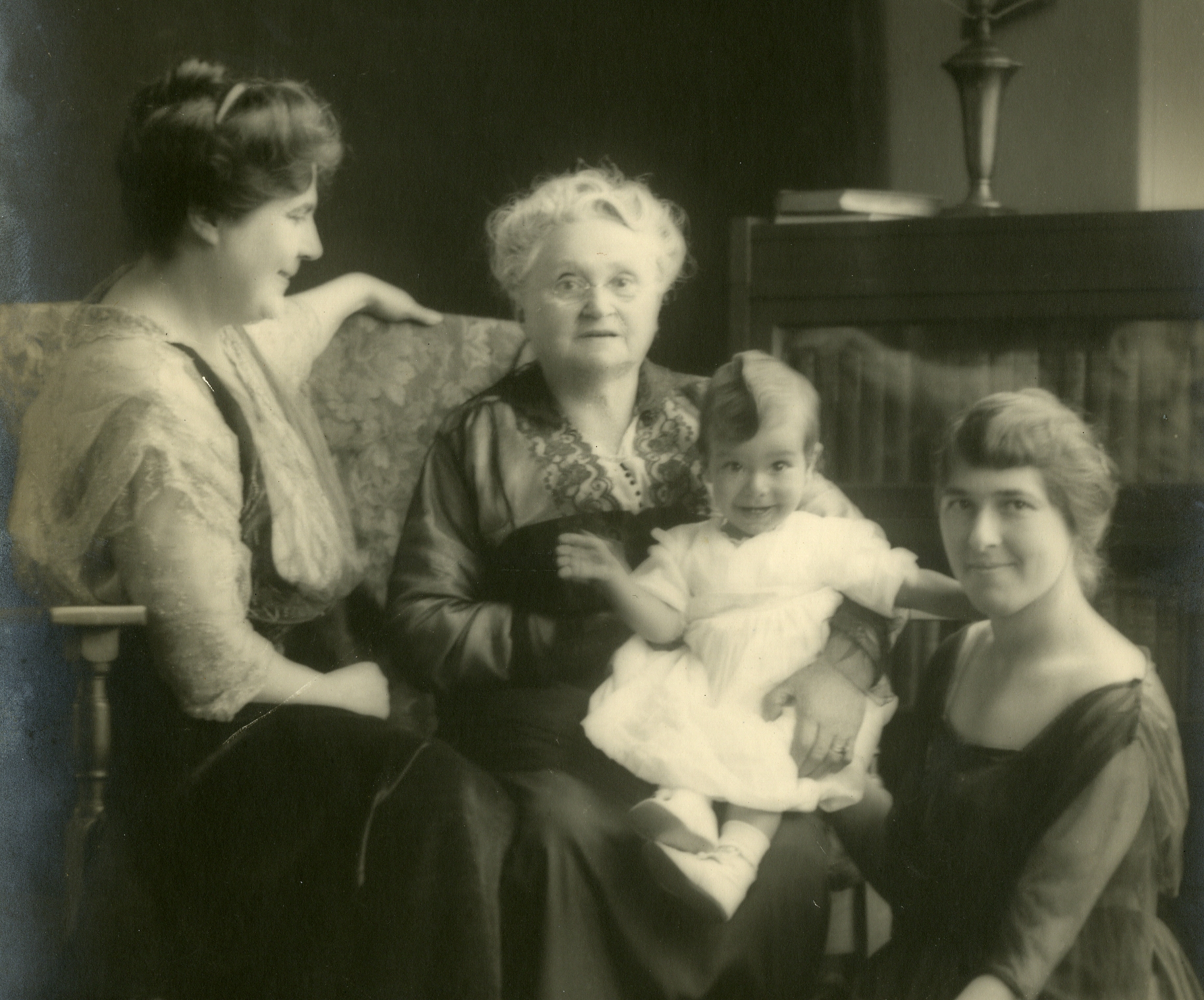 Four Generations: Grandmother Lillian, Great-Grandmother Bertha, René and Alma (left to right)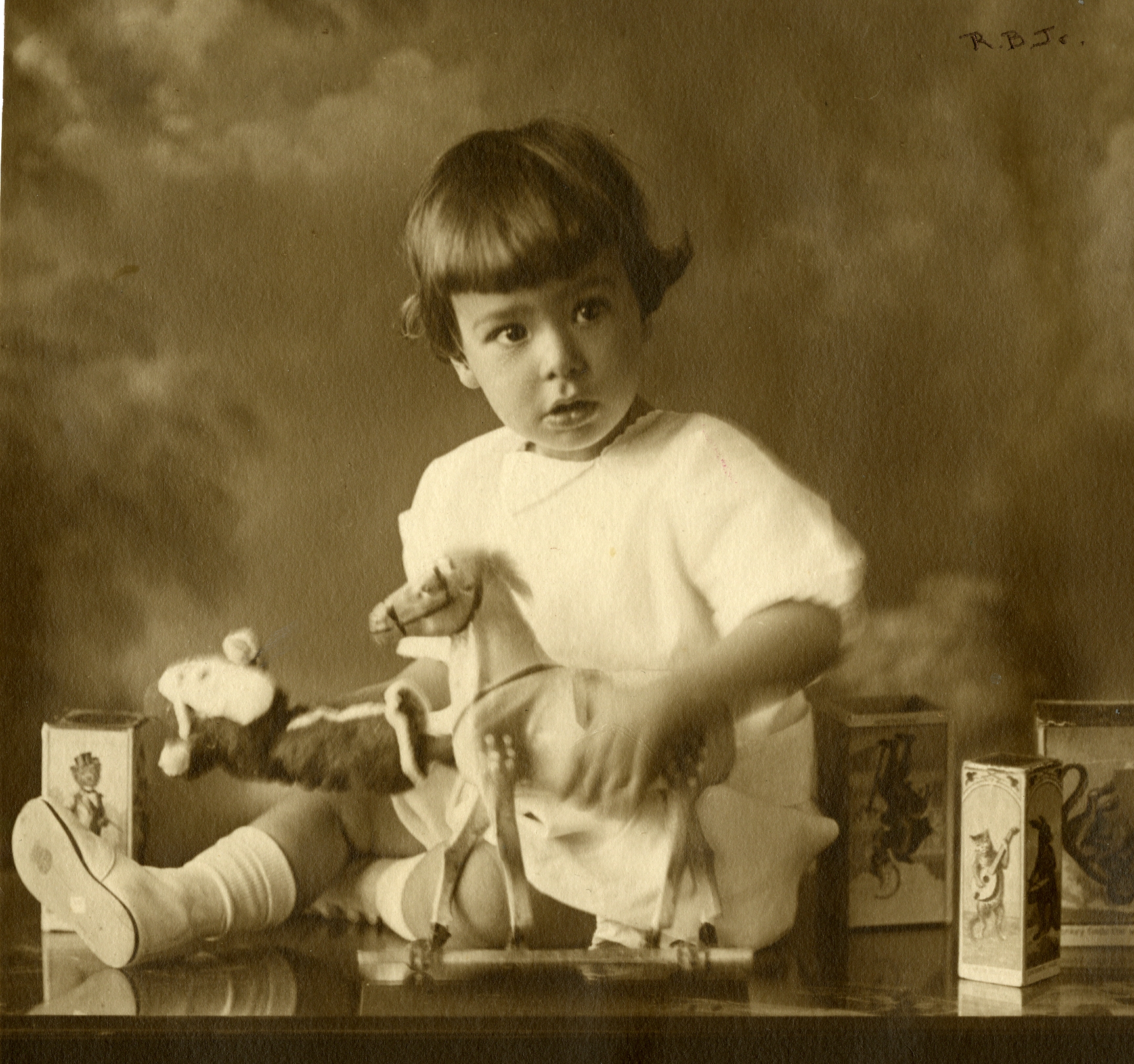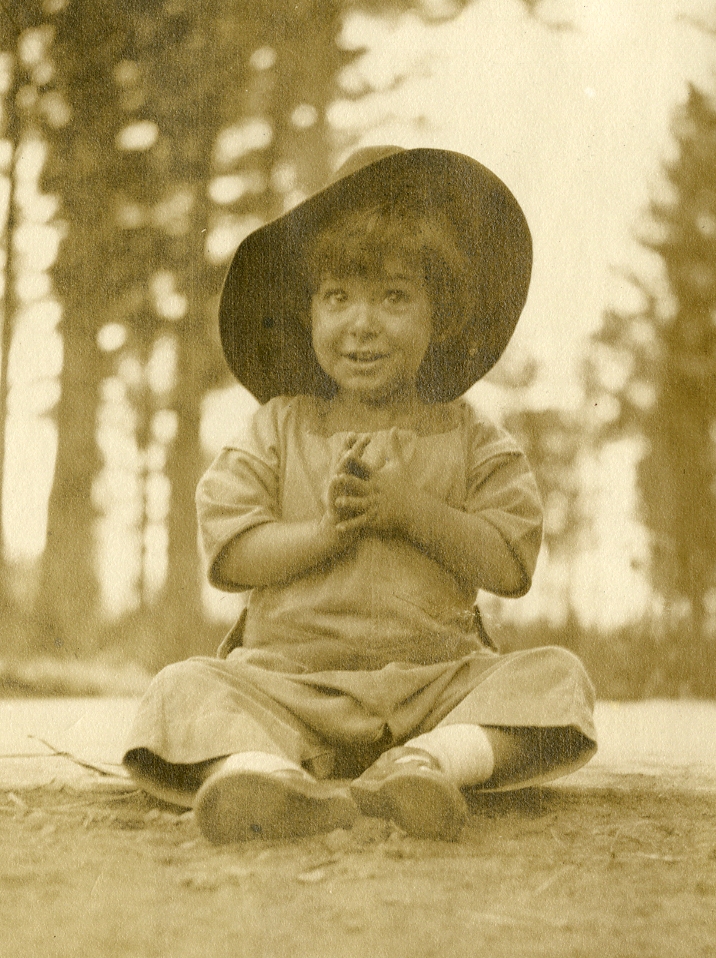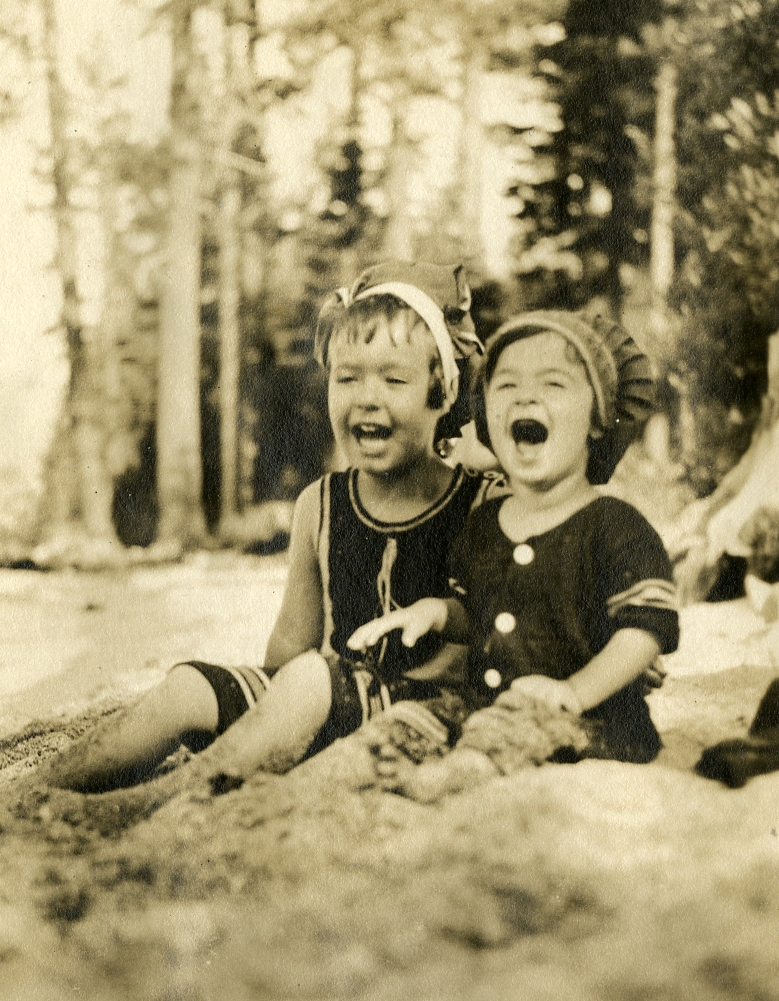 René and sister, Marie-Louise laughing it up at Lake Tahoe.
No letter from René since December 9. Would his parents have known that he was on a ship heading across the Atlantic? They certainly would have been thinking of him, so here are some photos of him from 1919-1941.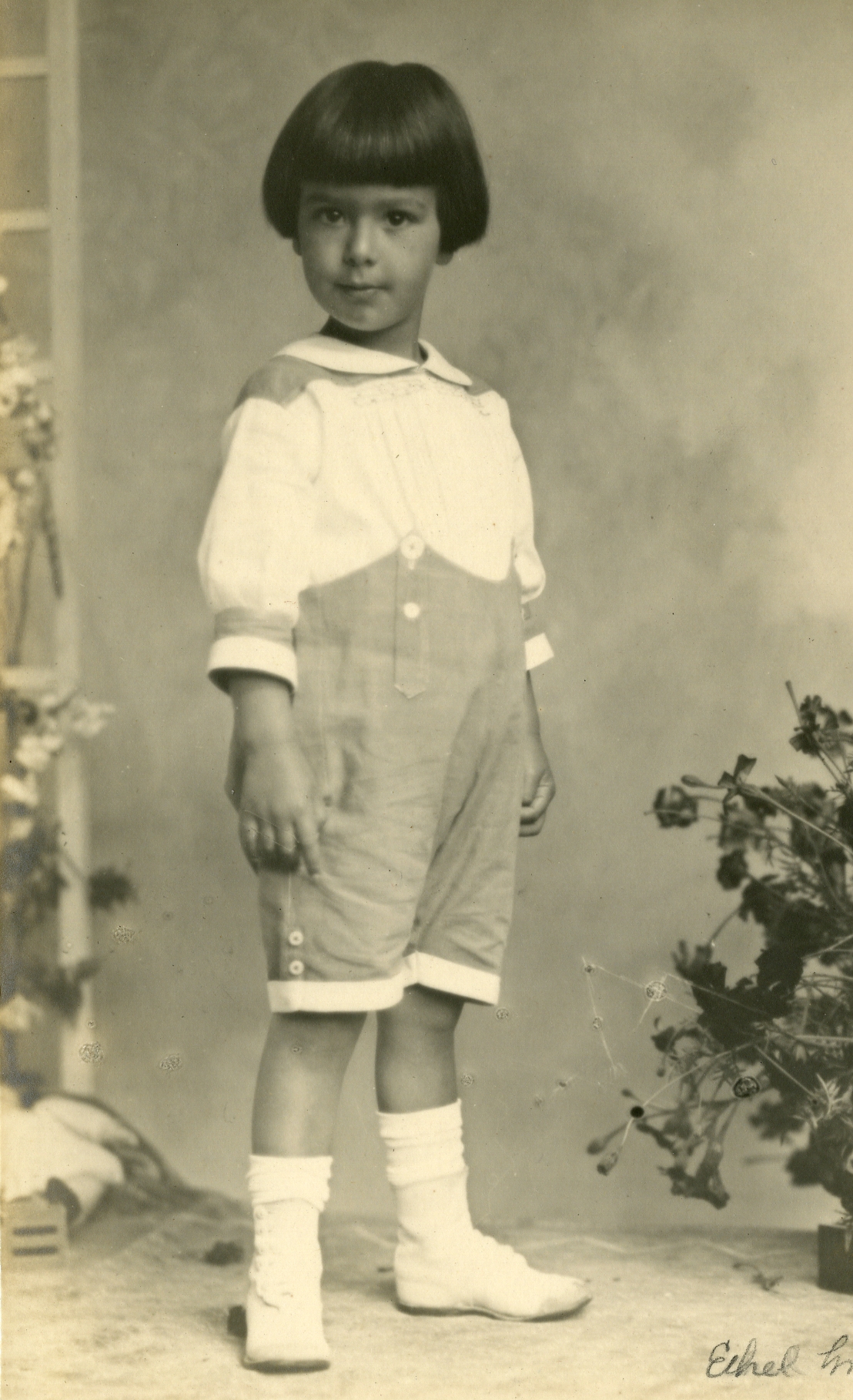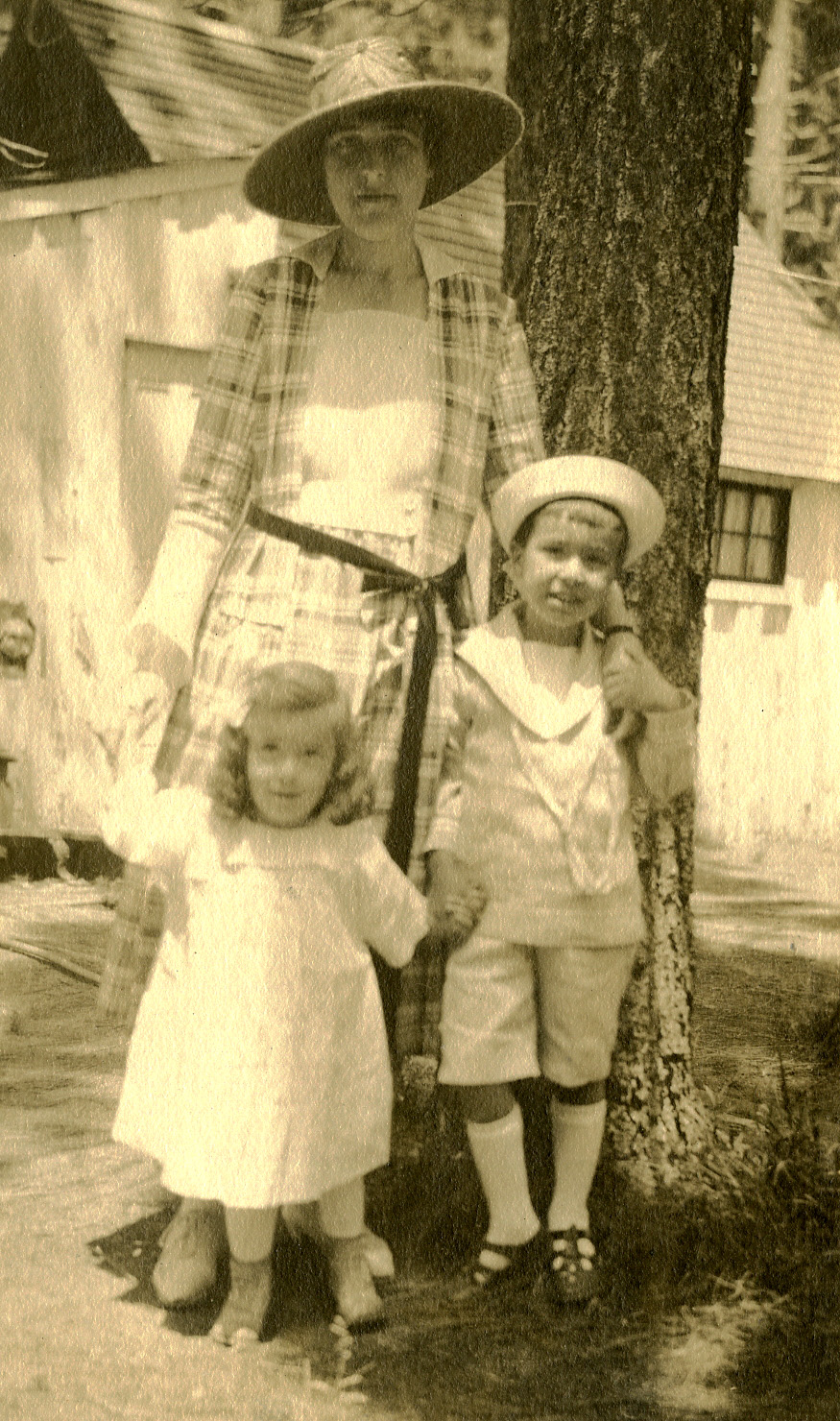 René with his mother, Alma, and sister, Marie-Louise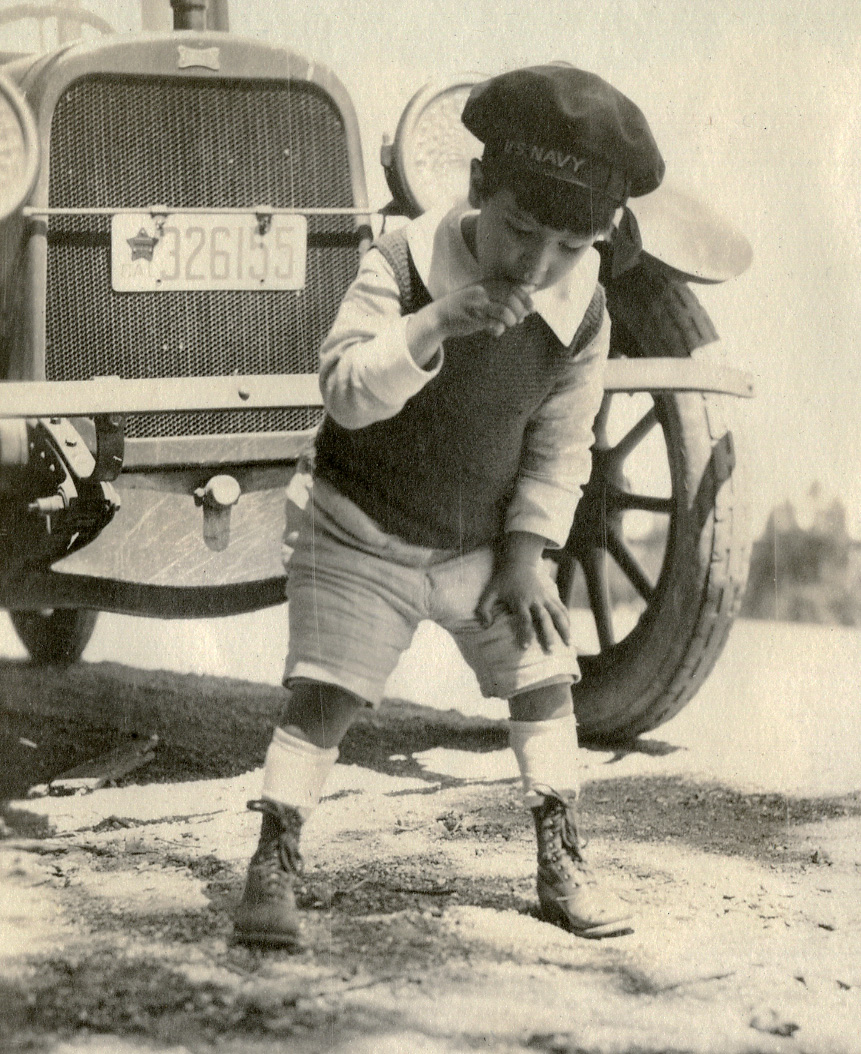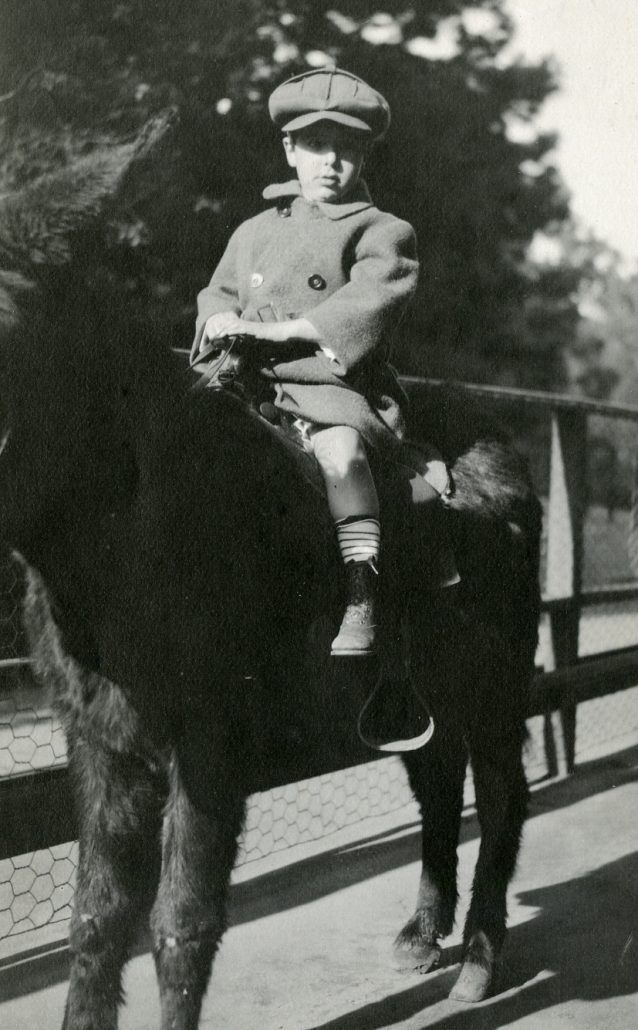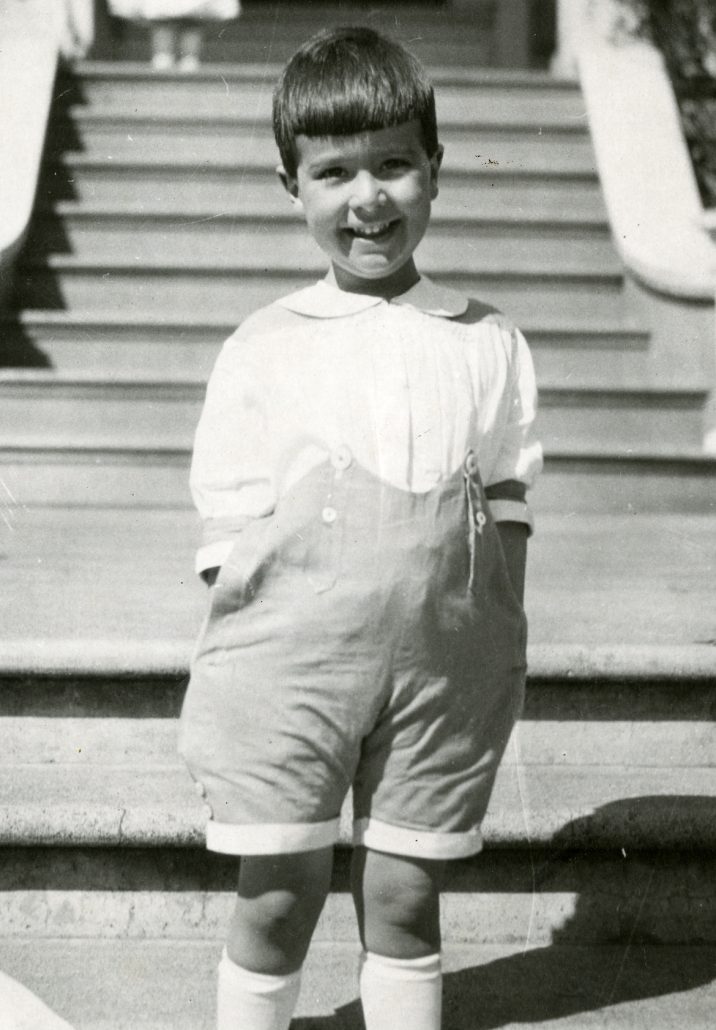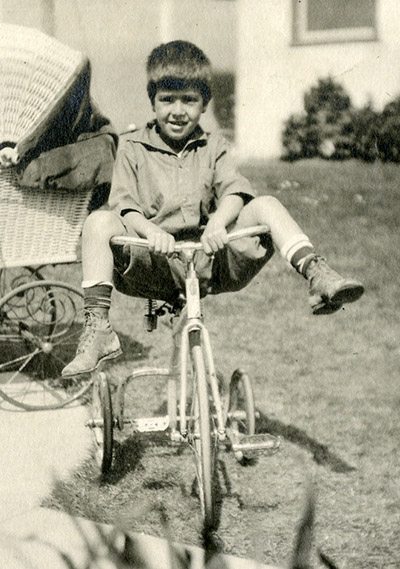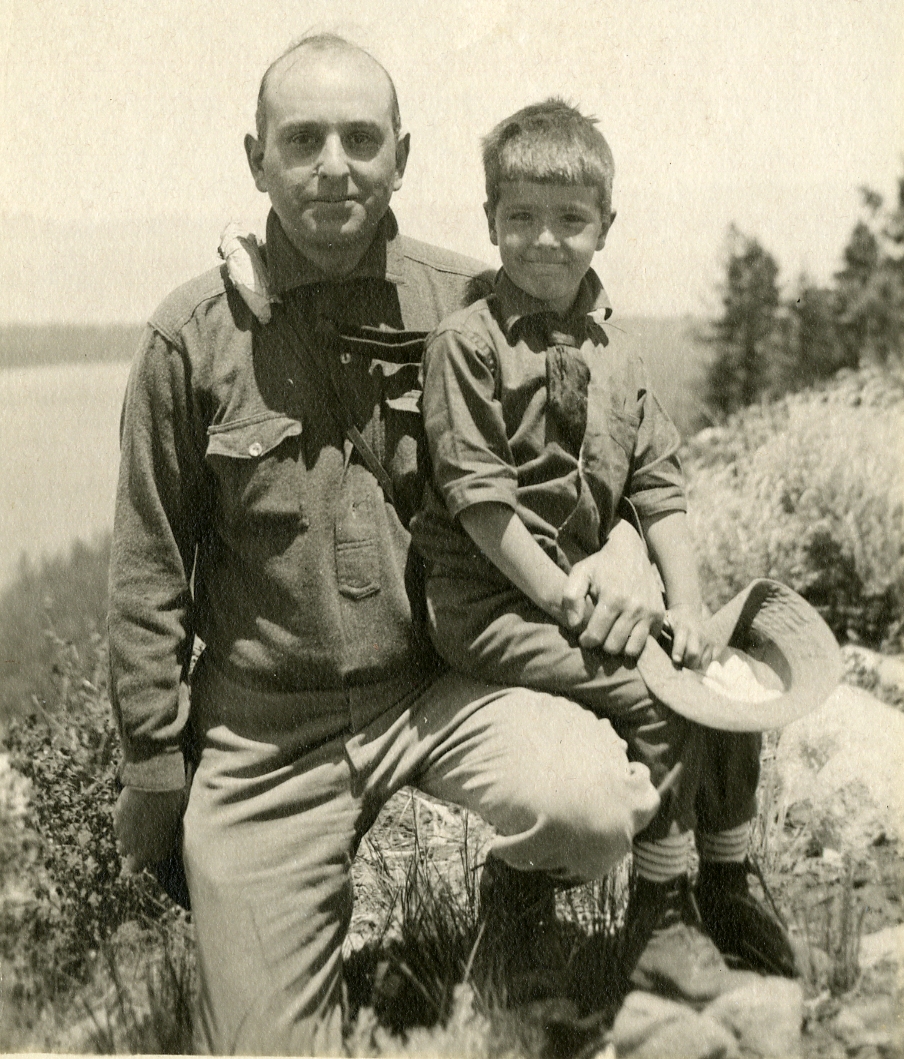 René with his father at Lake Tahoe.

René with his sisters and mother in the Bois de Boulogne in Paris in 1923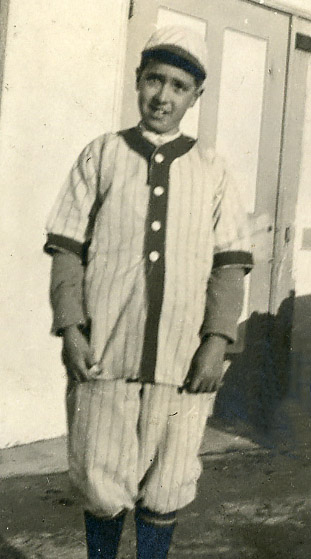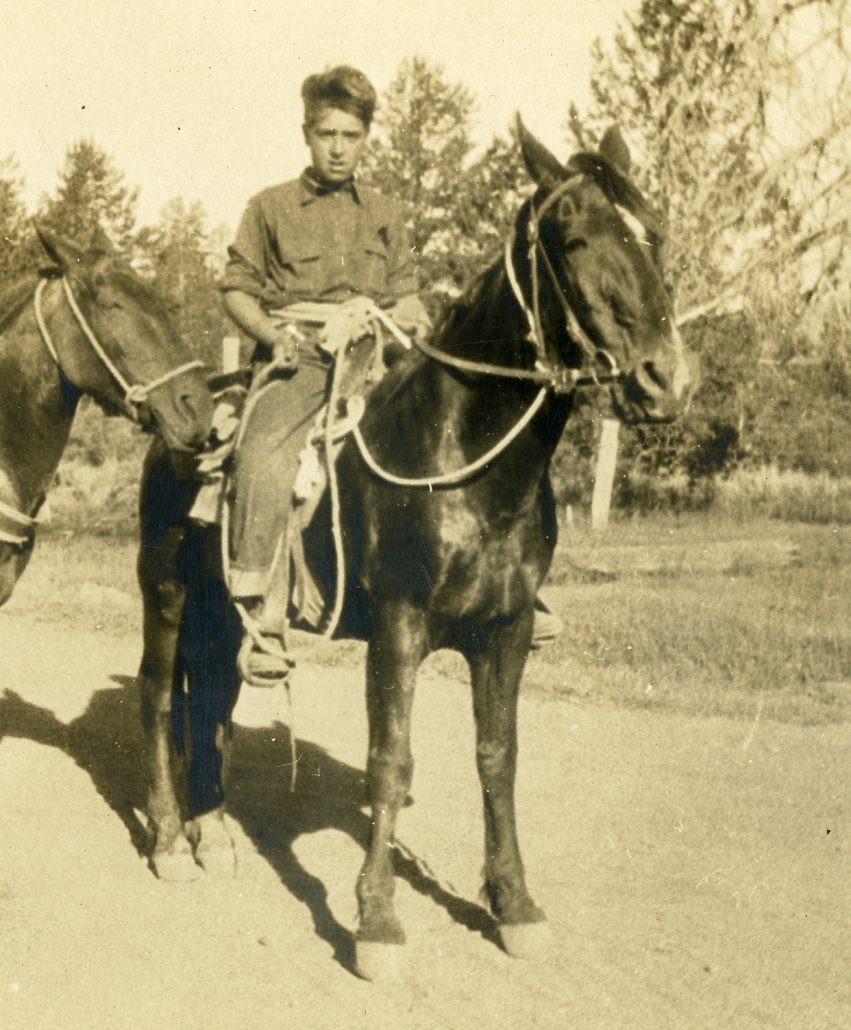 René at summer camp near Feather River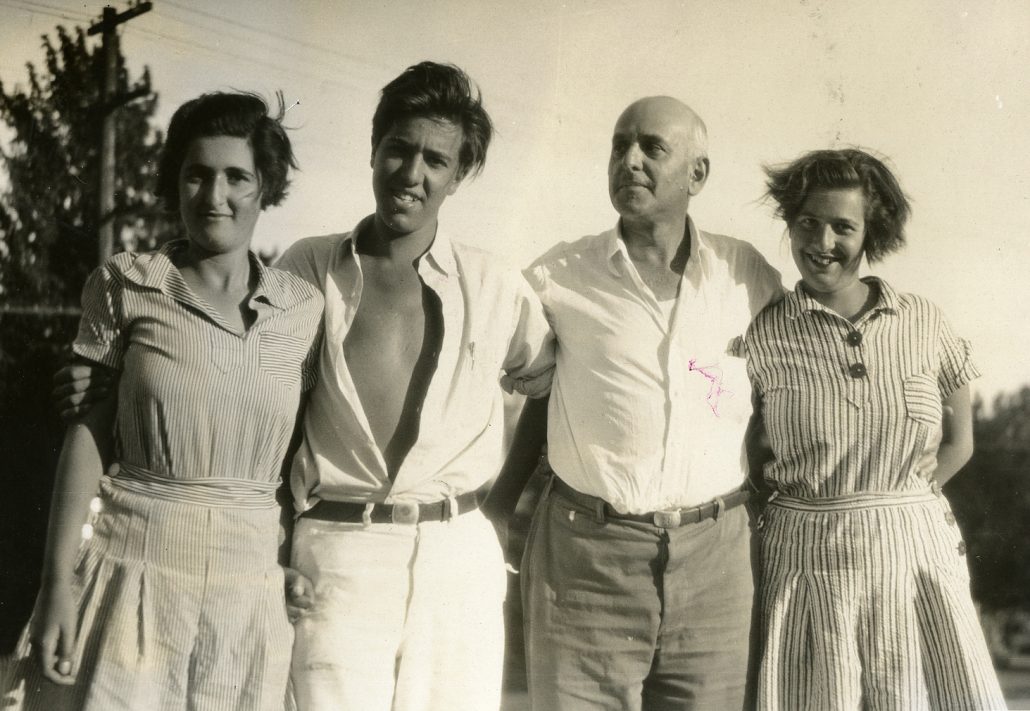 René with his father and sisters in Auburn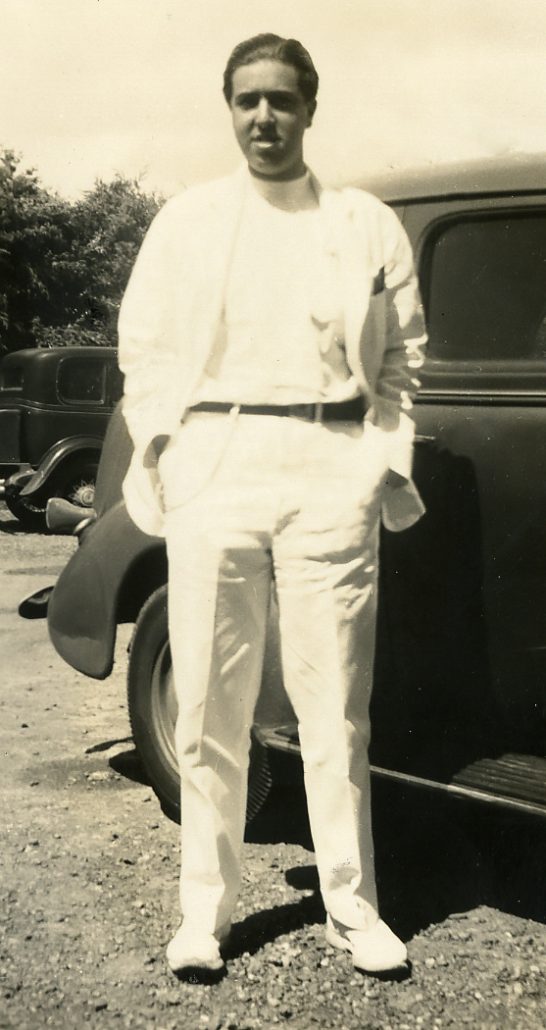 René as an intern in 1941

October 6, 1943
No 60
Palermo, Sicily
Dear Folksies,

            Despite the fact that things are going on as usual, rather full blast, 'tis rather quiet at the moment so here are a few minutes to chat with you. Lois is again working nights and sleeping days. As a consequence, haven't done anything exciting in the last couple of weeks. The one day I had off and Lois was only going to sleep in the morning, ka-fooey, it had to go and pour. So, naturally all hope of going anywhere was given up. However, on Friday, if the weather permits, we will at least go around the town again. There has been a PX established there, but as yet neither one of us has had a chance to get done there.
            A funny thing happened the other day. Fran found some pictures of San Francisco in a magazine and decided she would post them up on the wall in the Dispensary. There was a picture of Market Street, one of Geary Street, one of the beach, and one of the Golden Gate Bridge taken from the Lands End Road. The latter made me homesick and I wondered if it was such a good thing for morale.
           However, that same day, we had two Flight Surgeons come in and when they saw the pictures they both said (and this at different times during that day), "Well, who's from San Francisco, here?" When we said that the negative of that question would be easier to answer, they were both very surprised. It turned out that they had both interned at Southern Pacific with Bill Newsom. It was funny enough when that happened with the first one in the morning, but when it again occurred later that afternoon when the second fellow showed up, we decided that we should put up a big sign outside our gates saying, "San Francisco Chamber of Commerce inside!" Think Mayor Rossi will authorize that?
            We really had quite a time the other day, for just as we were eating breakfast, it started to pour and to blow and as we looked out the windows what did we see but one small tent and three large ones go up and down with the wind. The poor patients who were in the tents, convalescent patients, got sort of drenched, but otherwise were none the worse for the falling of the tents. It was quite a sight and the whole storm was over in a relatively few minutes.
            We are beginning to wonder whether it is going to be so nice to be in these fine buildings when winter comes. There are radiators in the buildings, but whether or not they are going to be usable is another question. Time will tell.
            George Davis is trying to get transferred to the Military Government here and it looks as if he is going to be successful and someone will be assigned from some other outfit to take his job. Will be sorry to see him go after working with him for the last ten months. He's certainly been loads of fun and has done a lot for us – transportation, etc.
Loads of love,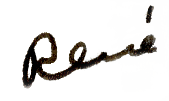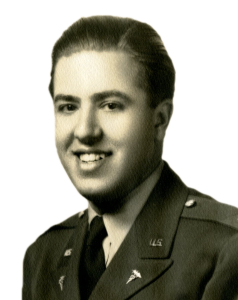 .
Watch for my next letter on
October 10, 1943

René tells his parents pictures that Fran Trembley posted up on the wall in the Dispensary – of the Golden Gate Bridge and San Francisco's Market Street  – made him homesick.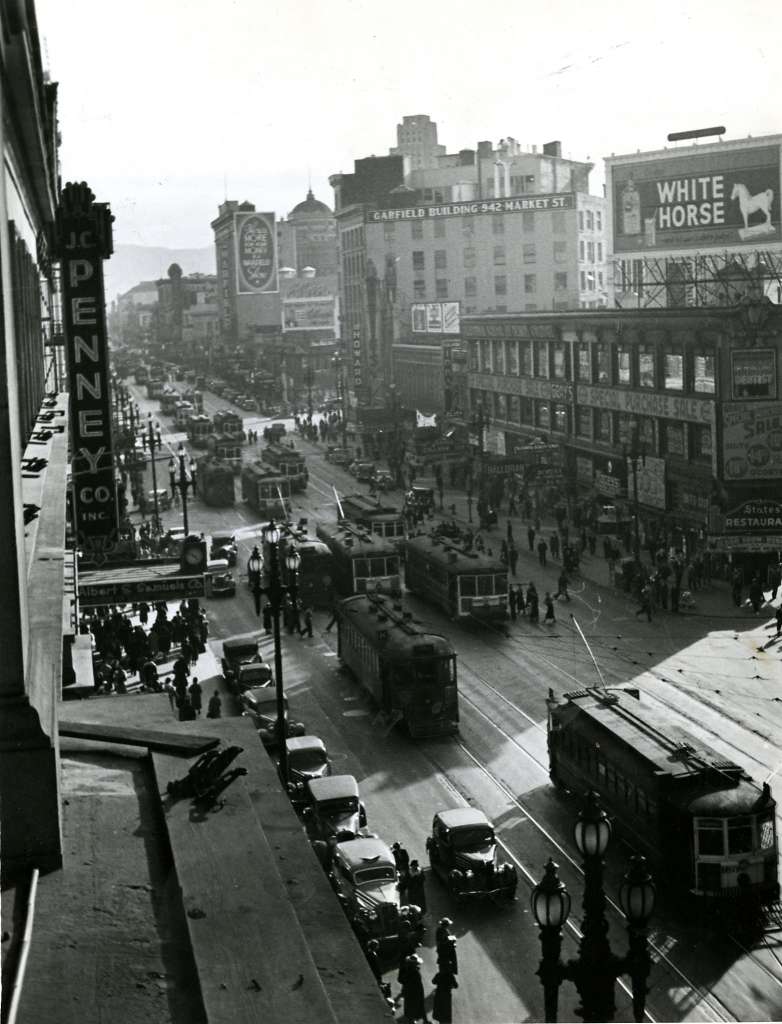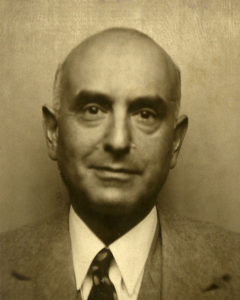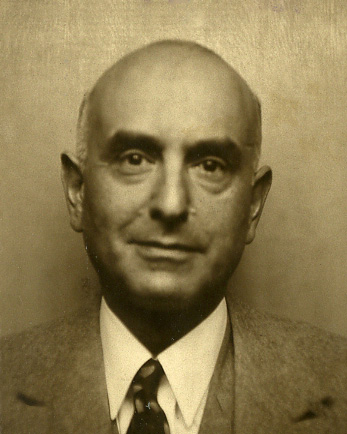 Today we have a portion of the letter that René Bine, Sr. sent to his son on August 14, 1945 – VJ Day, the end of the war in Japan and, therefore, the end of World War II.

---
---



Anthony's date with Cleopatra was some event, but at this moment,     6 P.M., it would appear that

                        AUGUST Fourteenth 1945

will be remembered as long, if not longer.

We have heard so many false rumors these last few days, that it was only when I saw the torn telephone books going past my windows, to the tune of sirens, mobs milling around Union Square, a large group of WAVES marching in formation up Powell from Geary, with a lone sailor on their right acting as captain, another WAVE being almost torn to shreds by a bunch of sailors celebrating, traffic practically stopped, Post St. entrance door of Garage down, closed, that I suspected that the deafening din meant that the President had probably spoken.

It was hectic getting my car out of the garage, as the whole mass was trying to get out. Geary was the only exit. Powell, Stockton doors also closed. I was not sure the fumes would not put us out of business, hors de combat. At Geary & Powell a lady asked for a lift. Her goil is in the Navy; grad from Stanford in 1938, then R.N. from same. Had a dozen eggs & many packages – trying for hours to go home to Pacific & Fillmore. This lady said she had seen windows busted on Market Street. Grace Cathedral chimes as well as other churches may be sending forth their calls to prayer, but certainly the downtown noises drown them out except right near their origin.

At the same time, 3 young girls asked for lift. These were going to a guest house Lake & 5th Ave. Well, I took the gray haired lady to her door, but even though just a few minutes before she had been so anxious to get home with her bundles, eggs, etc., now she wanted to go right back down town again!! She asked me what I was going to do, whereupon the 3 girls accused her of trying to date me & wondered how my wife would like this.

This eve, mother tells me that Gram went to the Fairmont. She of course, has to be in the thick of the celebration, but I have a hunch the dowager will not stage as wild a demonstration as will be seen at the Mark, the St. Francis, etc. I imagine that in Moscow, the biggest of all the parties will be seen. Maybe even, Jr., your gang will be figuring out just when you will get into your bus and all start for Paris.

Right now, having finished dinner, Dave is in the living room with the two sisters [Alma and Sara]. I shall have to quit now, as it is hard to concentrate.

           Love,

                 Dad

.

Watch for René's letter about V.J. Day on
August 15, 1945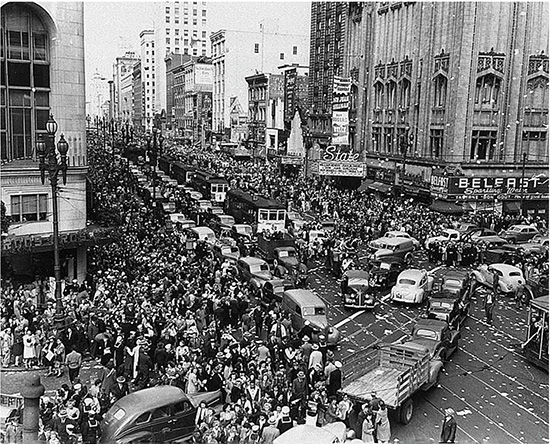 San Francisco's Market Street on August 14, 1945 – V.J. Day