April 5, 1945
Tiefenthal, Germany
No. 26

Dear Folksies,        
            Weather has been miserable around here the last few days and one never knows if it is going to rain one minute to the next. Luckily this ground absorbs the water well so that we haven't particularly been bothered by mud, anyway the rain hasn't been prolonged or hard at any time tho' the wind still continues to be an annoying factor.
            Have had quite a little work to do in the past few days, but nothing particularly pressing. For example, when we were on first call the last two days we worked most of the time and it was only for a short spell that the second team had to be called out. Today helped Wally and Carroll clean up a bunch of stuff on the ward, practically all Krauts.
            Mattie, Gerbode and the Old Man visited Heidelberg yesterday and, Frank said, they saw some of the people that Mattie knew when he had been there studying some years ago. Apparently the city is not damaged except minimally. Hope I get a chance to get over there sometime too, just to see the spots you have always talked about in the past, Dad.
         The gang are now going in for a new sport — deer hunting!  Of course, several of them have done a lot of hunting back home and they really have gone wild over here, particularly Paul, Mattie, Waugh, Chuck and a couple of others.  This area is apparently just filled with deer, a different species than we see in the U.S., most of them being smaller I believe. The boys have had good hunting and it is intended that we have considerable venison at the mess one of these nights.  They managed to get some German guns, not Army guns, but civilian hunting guns that had been confiscated by the Civil Affairs outfit, and from the results they have been having, the guns must be O.K.
            Probably will be hearing comments from you re: the article in the Saturday Evening Post entitled "Shock Nurse." How the glamour gal of the 27th got her pix in that article, which was all about another Evac, I know not. There sure were a lot of funny statements in that article. We run our "shock ward" differently than they do in the Evac. mentioned in the article. Our shock has, instead of the meager 20 beds they have, 50 beds. We use ours solely as a pre-op shock ward, whereas we have one other ward for the seriously ill, which consists of 60 beds and has all the bad cases, including all the brain cases. Not a pleasant ward to work in by any means…
            Dad, I'm glad to hear that S.F. has been kept cognizant of the 7th, at least of late. After all, particularly in this last month when the maps suddenly had to show a big portion of Germany suddenly becoming Allied territory, including that "impregnable" Sigfried Line, everyone had to realize there was a "7th".
                         Loads of love,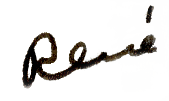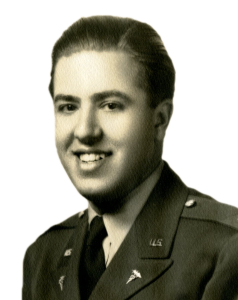 .
Watch for my next letter
April 8, 1945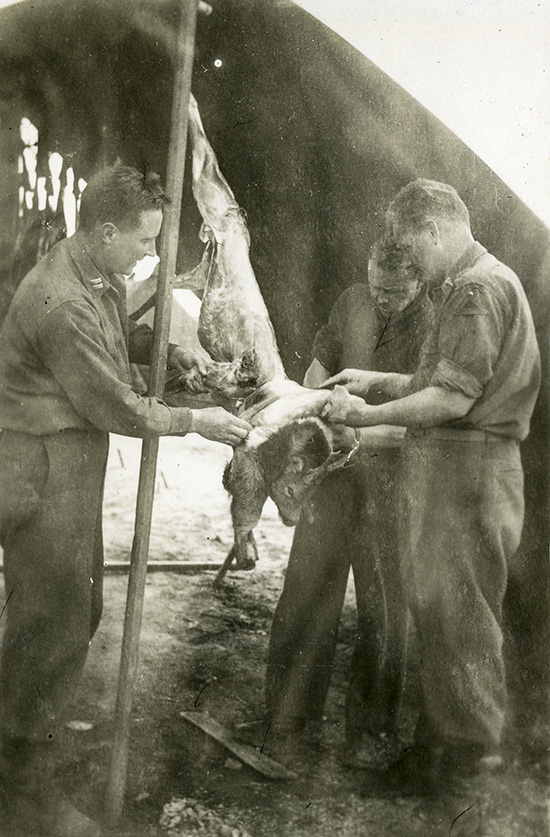 Chuck Schwartz, Paul Stratte and Bret Smart (left to right) after their successful deer hunting expedition.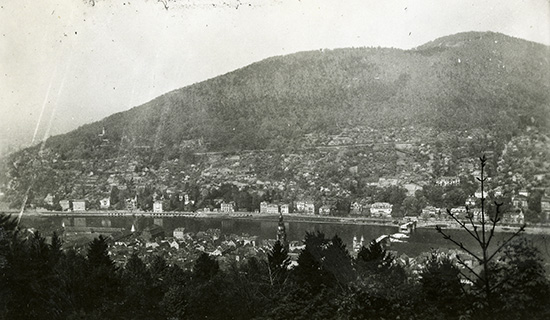 As René tells his parents that Mattie (Carleton Mathewson), Gerbode (Frank Gerbode) and the Old Man (Colonel Bolibaugh) visited Heidelberg — shown above.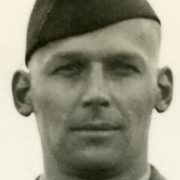 Here's Part Two of the entry from the journal of Dr. Philip Westdahl about his "good fortune to take part in one of those rare experiences of drama in every-day life."

---
---



We could find no criticism of the care the lad had received in the hands of the Germans. They had used sound surgical judgment and good nursing care. However, they had no penicillin and their supply of blood was very limited, and without these essential supplies the majority of their patients went on with wound infection and subsequent emaciation. We learned that this was the usual condition amongst patients, both German and American, who were found in captured German hospitals. The boy spoke well of the German doctors and nurses, and they in turn praised this American lad's spirit and patience.

After a careful examination it became evident that the boy's leg must be amputated as a life-saving measure. We gave him a transfusion to improve his condition to stand surgery and the resulting rise in his blood pressure produced another severe hemorrhage from his wound, the blood pouring out faster than we could put it in by transfusion. He was rushed to surgery and while receiving several transfusions, his leg was amputated without delay. His condition was very critical for a few hours, but during the course of the night, with the bleeding stopped and the badly infected leg removed, he improved remarkably.

The following day he was a different boy. His lips had regained their color, he felt stronger and was able to muster a cheerful smile. During the next few days, with further transfusions and a return of his strength, he was in much better condition and able to be transferred by air to an American Army hospital – the first step in his journey toward recovery and home.

I learned that the boy's parents lived in Alhambra, California and asked him if he would like me to write to Georgia [Phil's wife] and have her call on them. He was still smiling at this prospect of comforting his mother and father when I left him.

Before flying back to the 59th, Col. Mathewson [Mattie] and I had a brief opportunity of seeing the city of Heidelberg. Famous for its university and medical atmosphere and as the setting of the musical "The Student Prince," it was filled with tradition. We saw the ancient university and famous drinking clubs or beer halls with their picturesque beer mugs lining the walls, and tables carved with the initials of students of the past. The city is situated on the banks of the winding Neckar River. The streets in the older section of town close to the river are narrow and cobblestoned and lined by small, pointed-roofed houses. High on one bank an ancient and picturesque castle overlooks the city and river below. It is one of the prettiest cities I have seen overseas.


.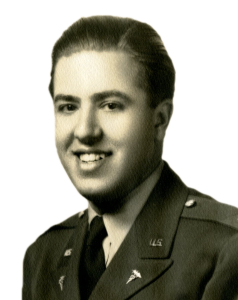 Watch for René's next letter, in which he tells his parents about Phil and Mattie's adventure, on
April 18, 1945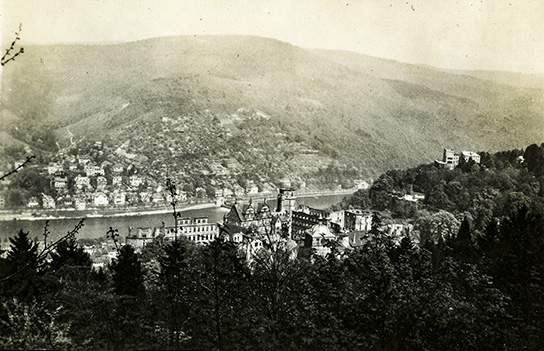 Heidelberg and the Neckar River.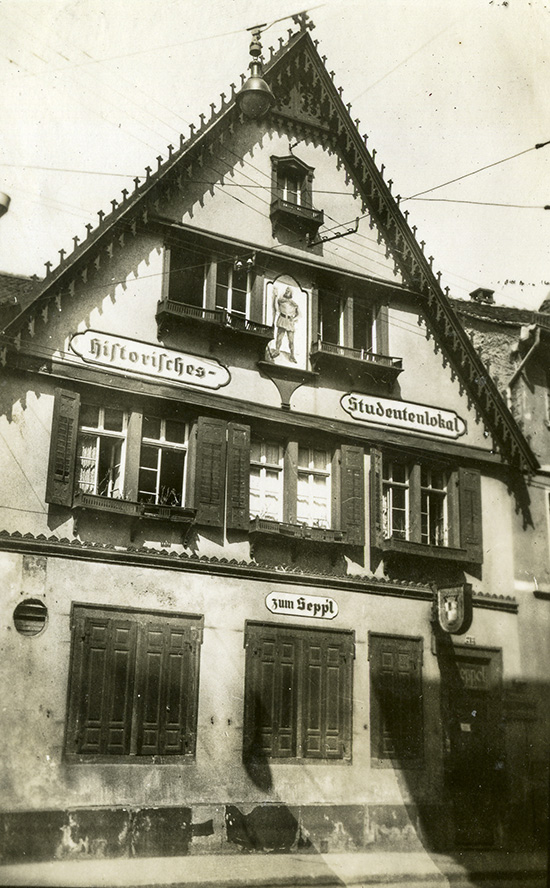 "Zum Sepp'ls" famous beer hall of "The Student Prince," set in Heidelberg.

April 18, 1945
Tiefenthal, Germany
No. 30

Dear Folksies,        
       As the old saying goes, "If it hasn't happened to the 59th, then it just couldn't have happened."  Well, here's one for the publicity fiends, for Hollywood, or just for Dr. Kildare Westdahl and Dr. Gillespie Mathewson. As Phil said, for him it could be entitled, "Once in a Lifetime."
       It all started a few nites ago just shortly after supper, when the drone of a couple of more planes was heard over-head.  'Twasn't anything the least bit unusual, for we are not only used to having many a plane overhead, but we are also used to innumerable planes "buzzing" the hospital — either for a look-see or to say hello to some one of the gals with whom the pilot has gone out at some time or another.  Ordinarily, unless the planes tip the tops of our tents, or unless there is a hoard of bombers going over and we come out to count them and to speculate as to which target they are going to paste hell out of today, we pay little heed to them.
       That nite, however, the well-known little observation planes that came over the hospital, two of them, circled the area a couple of times and waggled their wings rather urgently.  Even then, most of the people thought, "Well, this must be some special friend of one of the nurses."  In Italy, the fiancé of one of them used to land right in back of the nurses' tents whenever he came to visit.  These two circled once more and then the lead one flew over the big red cross that we have stretched out in the field next to the hospital to mark our installation as a hospital.  Right by the cross he dropped a bag of some sort.  Even that was not unusual, for we had received mail via that route when in Southern France.
       One of our boys ran out and picked up the bag, opened it, read the note that was inside, was rather dumb-founded by its contents and consequently slow to do its bidding.  The note said, "Clear the highway of traffic for 300 yards."  However, by the time any action to clear the highway was being taken, the lead pilot had seen that the highway, that super-highway, was clear enough in one lane and so he was coming in.  Right behind him came the second plane, landing neatly on the highway and taxiing up to our entrance, getting slightly off the road and stopping.  By that time everyone was agog and all that could had run out to find out what the score was, why the planes were in our front yard.
       A young Captain got out of the first plane and a Staff Sgt. out of the second.  The Capt. explained that there was a sick G.I. in a German hospital who was in bad need of expert surgery, and who was much too ill to be moved, and that a couple surgeons were requested.  Mattie, of course, decided to go himself and took Phil with him.
       As the pilot knew only that the boy was bleeding, Mattie and Phil delayed only long enough to take a few bottles of blood with them and to pick up a few of their own personal belongings, along with a few presumably essential instruments.  Each one got into one of the planes, they taxied up the road a little ways, turned around and off they went, airborne in no time and heading straight for Heidelberg.  When the first plane was heading up the road, against traffic, before turning around to take off, a truck came up over the crest of the hill and was so surprised at the site of a plane coming toward him on the road, that he just turned right off the road and into the ditch on the side — no damage, but one surprised truck driver.
       The next day, shortly after lunch, when we heard the familiar hum of the small planes, we looked out of our tents and saw Phil and Mattie circling the area in preparation to land. This time our boys knew what the score was and had the traffic stopped well in advance.  The planes set down neatly, as usual, and the mob encircled them to hear what Mattie's story was.  Bob Spring, our x-ray man and special photographer talked the Capt. into taking him up so that he could get some pictures of the area from the air, and the Capt. gladly did so.
        There were plenty of surprised truck-drivers and even motorcycle M.P.s as they passed our area during the short time that those planes were parked in our front yard.  After Mattie had gotten some more blood and a few more things to send back with the planes, they once again took off, the crowd dispersed and we listened avidly to Phil and Mattie's story of their experience.
      It seems that his young G.I. had been wounded and taken prisoner in early January, having a wound of his hip.  Presumably he had a fracture of the neck of the femur and in February it was necessary to operate and remove the head and neck of the femur because of osteomyelitis.  From then on he ran a chronic septic course, and was transferred to the hospital Mattie found him in from some other spot, and had one bout of hemorrhage from the wound site a couple of weeks ago. He had another severe bout of hemorrhaging from the wound the day Mattie was summoned and, despite the fact that they were pouring blood into him, he was terribly bled out and still bleeding when Mattie and Phil arrived.
        The Germans, strangely enough, use direct transfusions and do not have any of the bottled and preserved blood that we use practically exclusively.  All of theirs seems to be direct from donor to recipient.  This G.I. had been discovered by a couple of medical officers whose job it was to check all the German hospitals taken for American patients, and also to supervise to a certain extent, the continued function of these hospitals, consolidating when necessary, etc.  The Capt. who found this boy was not a surgeon and when, unable to get an American surgeon from the nearby units (non-medical), he appealed to the pilot who said that he knew of only one hospital at which he was sure of landing and that was the 59th, for he knew he could land on our highway.  And that was how the 59th was selected for this errand of mercy.
        When Mattie and Phil arrived at the field, they were rushed by jeep to the hospital where, they both said, they were treated exceptionally well by a very efficient staff.  The boy had had to have a vein cut down so that transfusions could be given and they had a needle with a tubing connected, sewed semi-permanently into his vein.  They gave the boy some of the blood they had brought and as he was actually too ill to be moved from his bed, they did the operation on his bed.  They found the bleeding vessel and amputated the leg, gave some good doses of Penicillin and bowed to the audience.
       They stayed over-night and the next A.M., before leaving, they were gratified to find that the boy was a great deal improved both subjectively and objectively.  Incidentally, when they got there his hemoglobin was down to 15%!  And so they had very definitely "saved a life."
        Flash!!! Bishop just got his Majority tonite and to top the day off he had Huff fix him up – one day as a Major and he has to have a hemorrhoidectomy!!!
                         Loads of love,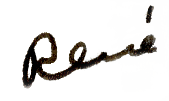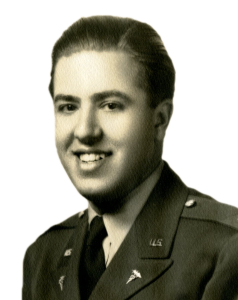 .
Watch for my next letter
April 19, 1945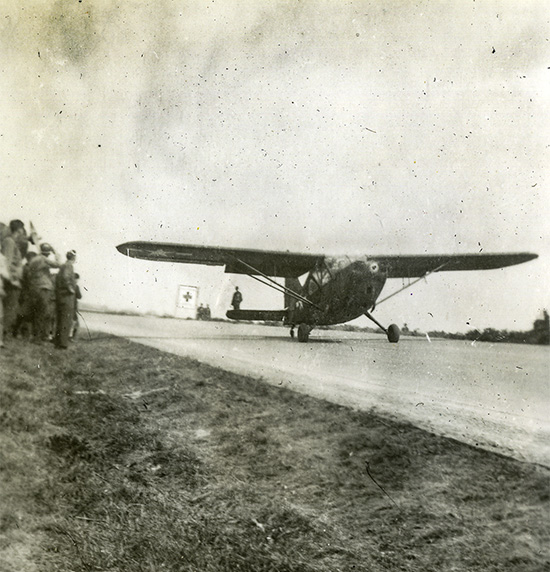 One of the two planes that landed on the autobahn next to the 59th Evac. Unit to fly Drs. Phil Westdahl and Carleton Mathewson (Mattie) to care for an seriously ill American soldier in a German hospital in Heidelberg.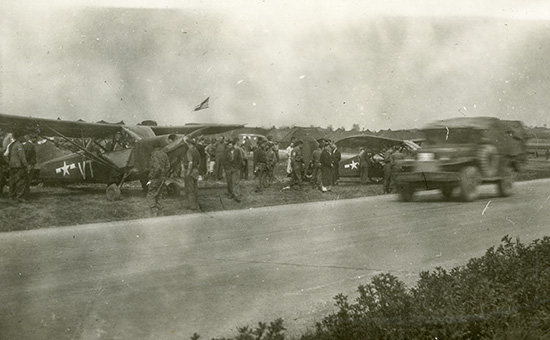 When the planes pulled off the autobahn, they attracted quite a crowd.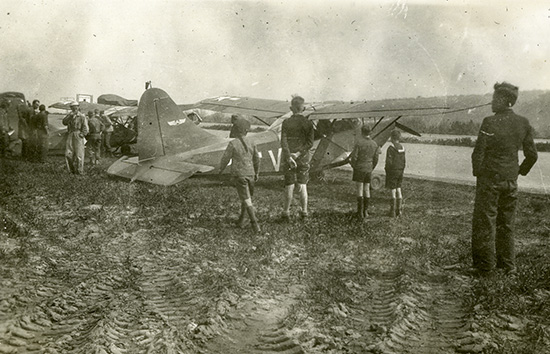 April 19, 1945
Tiefenthal, Germany
No. 31

Dear Folksies,        
        The evening of the day that Mattie and Phil returned, Wally got up enough nerve to ask the Col. if, since the "Gang-Greene" was off duty the next day, it would be possible to visit Heidelberg.  To Wally's surprise the Old Man agreed that it would be a good idea and offered the command car as transportation for us, suggesting that we start out early and come back when we had seen all we wanted to see there.
        The next A.M. we sort of got off to a false start for, on the way we were supposed to deliver a supposedly important message to an outfit that, according to Dunlap, was located in the little town past another town on our way. When we got to that spot and found that Dunlap had erred seriously, for the town we were supposed to go to was actually a long distance in the opposite direction from the one we were going. As the message was presumably of import we went clear on back to camp and dumped the message back in Dunlap's lap, taking off once again about an hour and a half later than our 1st start.
        Besides the "Gang-Greene" (Carroll, Wally and myself), we took with us Lou Huff and Bill Newsom, "Dutch" Boven driving.  We couldn't have picked a better day for the trip.  The sun was shining brightly all day long and tho' 'twas  breezy in the back of the command car, as it was wide open, the whole ride was most comfortable and we had a marvelous time.  The scenery was really beautiful, what with the low hills, the rolling farm-land, the fields partly plowed, and the tremendous amount of equipment moving up the highways to the front.
        One funny scene we noted on the way was an abandoned German anti-aircraft searchlight, which was being utilized by a small group of German kids as a merry-go-round.  They had the light pointed toward the sky and were going round and round with it having a great time, sitting on the edges of the light.
        The Rhine was just as expected, wide and with every formerly permanent bridge just a mess, having been blown, of course, by the Krauts themselves.  Our engineers certainly did a wonderful job of throwing make-shift bridges across that river.  It was interesting to watch the heavy trucks crossing the pontoon bridges and to see how the bridge sagged in sections into the water as the trucks made progress across them.
        Mannheim was quite a revelation for us.  What a mess!  Our bombers certainly did a fine job there.  Oh yes, there were shells of buildings still standing, but when one looked closely one noticed that that was all that was left, there just wasn't any inside to those buildings.  Westdahl had told us, too, how, when flying over Mannheim and a couple of other places, one could get a better idea of the destruction because one could see right down to the basement of these buildings from the air — there being just no insides at all.
        There were a lot of scrawled signs on the building walls throughout the city, signs that had been put there before our advancing troops got anywhere near, and then there were some proclaiming that Mannheim would be rebuilt once again — all those in German, of course.  And then there were the ones obviously chalked on the walls by some G.I.s and most appropriate too, stating, "Vorn Mannheim," or "Formerly Mannheim."  That really hit the nail on the head.  We passed what used to be the Opera House, some of the large hotels, the City Hall — all were a mess. The circular and sunken gardens in the center of the city, by the Opera House, had been cleared of its rubble and looked as if once had been a mighty pretty spot, but no longer…..
                         Loads of love,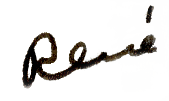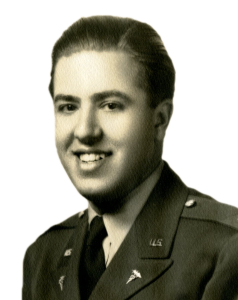 .
Watch for more of this letter
April 20, 1945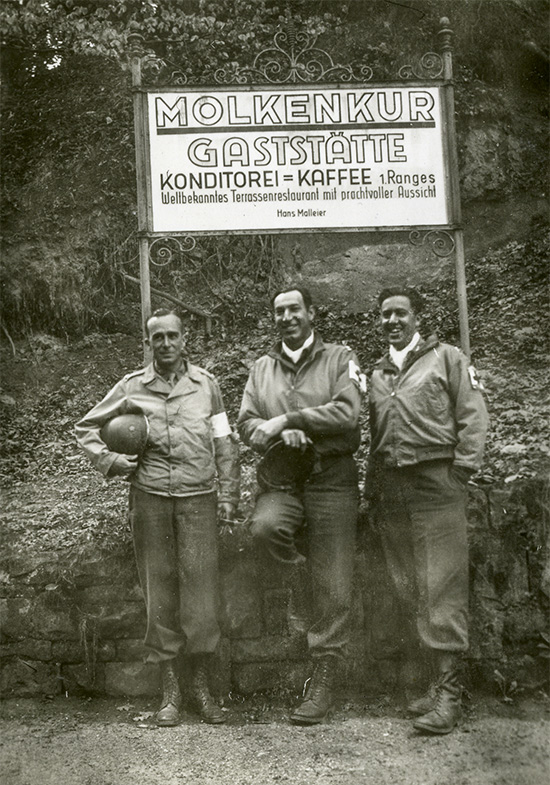 The "Gang Greene" surgical team – from left to right: Wally Greene, Carroll Russell and René – on their visit to Mannheim and Heidelberg.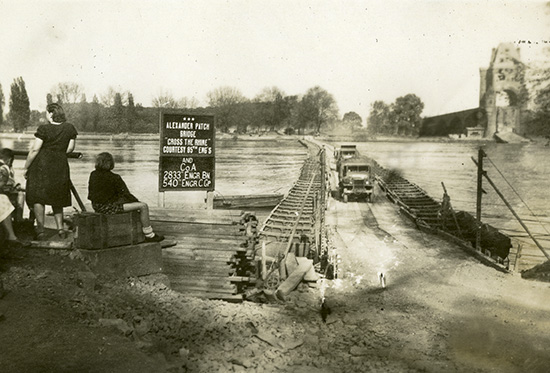 René mentions the pontoon bridges across the Rhine – like the ones he took photos of (above and below). The one above is the "Alexander Patch Bridge" named for Lieutenant General Alexander Patch, commander of the 7th Army from March 1944 through May 1945.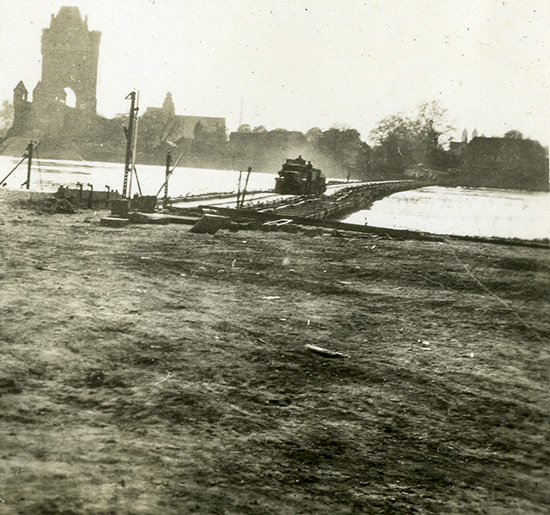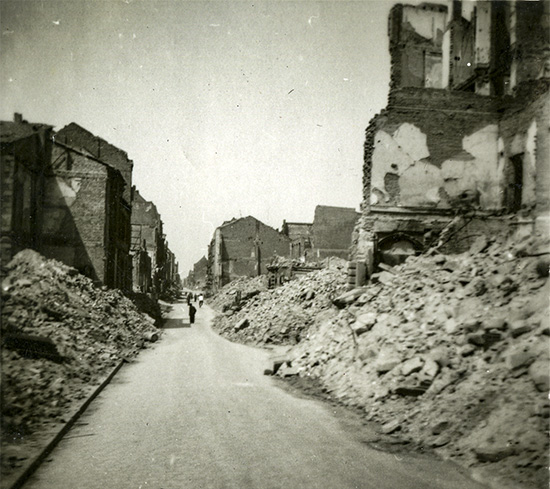 Photos (above and below) that René took of the destruction of Mannheim. Although he didn't take a photo of the signs, he noted that some G.I.s had chalked "Vorn Mannheim" on several walls of the city. Translation: "Formerly Mannheim."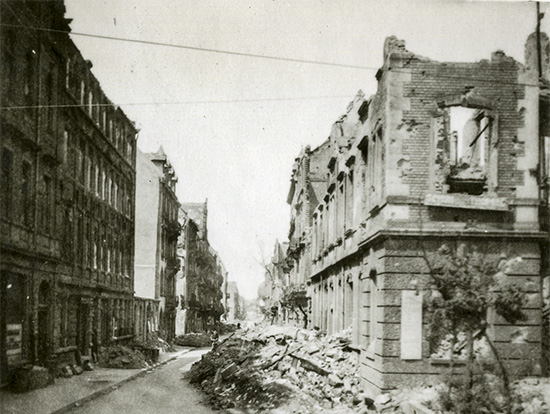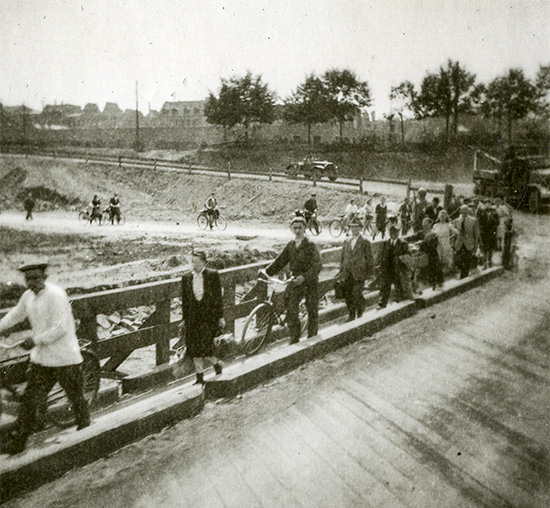 Despite the destruction of their city, the people of Mannheim are doing their best to get back to normal — as noted in the excerpt (below) from the journal of Dr. Philip Westdahl.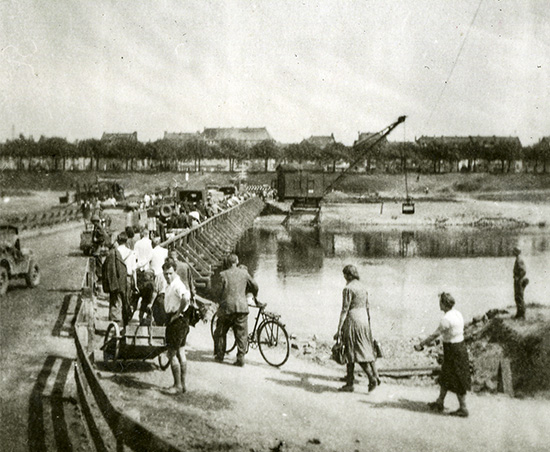 Here are some observations Dr. Phil Westdahl noted in his journal about Mannheim and some other German cities,
"One or two occasions I had an opportunity to pass through the German cities of Worms, Ludwigshafen, Frankenthal and Mannheim. All of them lay in ruins worse than Saarbrucken in many areas. I drove through mile after mile of city streets in which not one building was inhabitable. And yet, already there was evidence of German enterprise. The streets and sidewalks were clean and the bricks and rubble neatly piled out of the way. Here and there men were already piecing their homes together brick by brick. I couldn't help but admire and respect such ambition. What a contrast to the apathetic indifference and filth of Sicilians and Italians. I doubt if Palermo today is much different than when we left it almost a year ago.
It was quite ironic to see the German propaganda signs painted on what few walls remained standing. Such slogans as 'Glauben, Arbeiten, Kampfen!' (believe, work, fight), and 'Sieg, Oder Siberien' (victory or Siberia), and 'Sieg ist Unserer' (Victory is ours) were displayed in large painted letters."
April 20, 1945
Tiefenthal, Germany
No. 31 (continued)

Dear Folksies,        
        Heidelberg was, as far as damage was concerned, just about the direct opposite of Mannheim.  The only damage done there had been done by the Krauts themselves, and that consisted merely of blowing up of the bridges which spanned the Neckar.  As papers have depicted so effectively, with descriptions and pictures, the Krauts certainly were methodical in blowing up their own bridges.  It is certainly a wonder that they slipped up on that Remagen bridge that gave the 1st Army the biggest break of the war.
        Following directions Mattie had given us before leaving, we headed for the hospital where the G.I. Mattie and Phil had operated on two days before was located.  We stopped first to see the Capt. who had summoned Mattie and we had lunch with his group.  They had been engaged in taking over some of those hospitals and in doing some consolidating of patients and personnel and, in their job had, of course, taken over the cellars of said hospitals also.  As a consequence, we had a very good G.I. meal, supplemented by some excellent Rhine wine.
        Went over to the hospital to see the young G.I. and to bring him some fruit juice and canned chicken that Mattie had had us take specially for him.  The boy was in what had been the tuberculosis hospital, pretty much on the outskirts of town on the west side of the river.  The hospital was very clean and the room the boy was in was similar to most of the private rooms of any of the S.F. hospitals and got plenty of sunlight.
        The boy was a surprise to us too, for we had certainly not expected to find him looking so well after Mattie's description of how he had appeared when they had gotten there to save his life.  His cheeks were pink, he was terribly thin, but he looked mighty well considering all he'd been through.  Whereas his hemoglobin had been 15% when Mattie first saw him, his hemoglobin before the transfusion he had just had before we arrived was 70%.  Arrangements were already in progress to fly the boy out of there in a couple of days, to a larger field hospital and then to a hospital center further back.
        After bidding farewell to the boy, we toured the city.  We drove the Viele Saufer Weg and I also remember seeing the sign of the "Gaisbergstrasse" that you lived on when you were there, Dad. [René Sr. had medical training in Heidelberg in 1904-05.]

        Drove, also, up to the Castle above the city and to the big restaurant that sits on the hill some distance above that, looking down over the whole valley.  It was, as I said, a wonderfully clear day and the view we got from the top was amazing.  Tho' we only looked in at the restaurant on the top, we saw that it was functioning with the waiters in tails and a good deal of fanciness.  The terrifically steep cable cars were not functioning, but they were quite an interesting sight.
        We got within the walls of the castle and looked out over the city from its rear balcony, but the actual insides of the castle are not open to the G.I.s, though it is apparently O.K. for the German civilians to go inside.  There are supposedly innumerable art treasures inside.
                         Loads of love,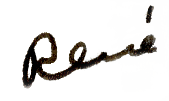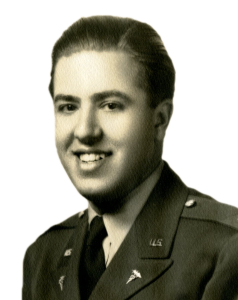 .
Watch for the conclusion of this letter
April 21, 1945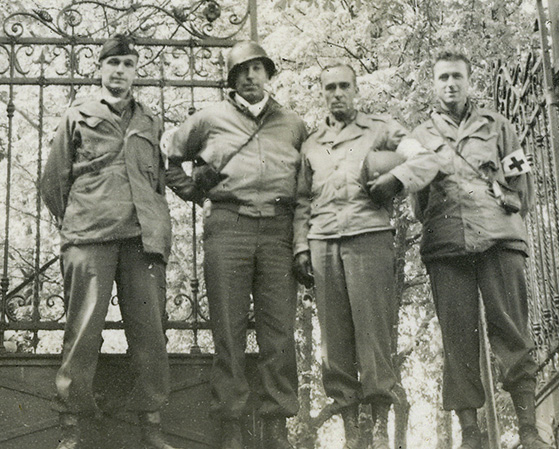 Left to right: Lou Huff, Carroll Russell, Wally Greene and Bill Newsom in Heidelberg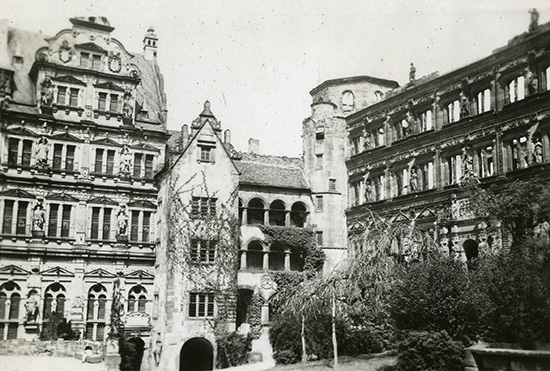 Two views of Heidelberg Castle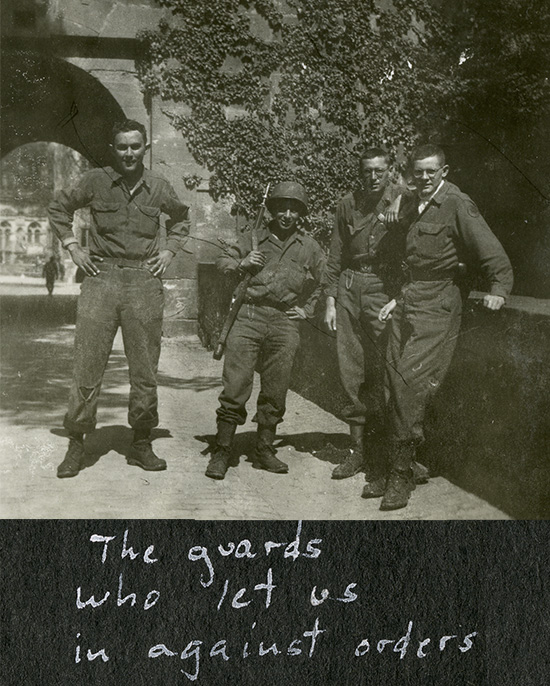 In his letter home, René has to say (for the benefit of the censors) that, because they weren't German, he and his buddies weren't able to go inside Heidelberg Castle. But the photo album he put together after the war tells a different story. The caption of this photo on the page with the others of the Heidelberg Castle reads, "The guards who let us in against orders."

April 21, 1945
Tiefenthal, Germany
No. 31 (conclusion)

Dear Folksies,        
            Finally we came down off the hill and went to the "Surgical Clinic" where we were shown around sort of on a tour of inspection, by a Professor Bauer the Head of the Clinic.  It is obviously a relatively new place and has more equipment than they ever could need.  For instance, the x-ray department has absolutely a different x-ray machine for every conceivable type of x-ray one could want.  I've never seen such stuff!  One machine for skull plates, one alone for chests, another for extremities, one in which the patient can be strapped in and then turned in any darn position that one could want, including upside down standing on his head! 
            Their surgery, too, was interesting — very well equipped and spic and span.  They had a few x-rays on the viewing box, x-rays of interesting pathological conditions, and they were rare things alright.  We were somewhat astounded by one series in particular.  Remember some weeks ago in "Time Magazine" there were pictures of a remarkable "new operative orthopedic procedure" where some orthopod had, to immobilize a badly fractured femur, driven a hollow steel rod down through the neck of the femur through the whole shaft to the condyles.  The patient was thus able to walk around well on his femur very soon after the operation, instead of lying in bed for weeks and months awaiting healing while in traction.
            "Time" said, in that article, that everyone wondered what the ultimate result would be, whether that rod should or could eventually be taken out, and if so what would happen.  Well, there in that Clinic in Heidelberg was the answer to "Time's" question.  One of their patients had had just such an operation performed, not just a few months ago as had been done in the case of "Time's" case, but in 1924.  The bone healed well around the rod, and then in 1932 that rod had been removed and the pictures taken afterwards showed the femur to be in excellent condition.
            Another interesting feature of the hospital was the extensive physio-therapy department. They had all kinds of physiotherapy methods, hot and cold baths, stationary bicycles, etc. It was quite a hospital alright.
            We drove around where the old university is, but did not go through it at all.  Finally headed home after a most interesting day's excursion.
            The last couple of days we were kept pretty busy – on days now and as we were 1st call we were going all day long. In one afternoon we had three bellies and two chests on only three patients. Strangely enough all three bellies were negative, but laparotomies had to be done to rule out any bowel perforations or other damage.
             Had a screwy one yesterday – a fellow shot by his own pistol when it fell out of his shoulder holster. The bullet went in his right arm in the middle 1/3 of the forearm and pictures of the arm and forearm revealed no bullet, and yet there was no exit wound. Finally, films of his shoulder showed the bullet under the lateral portion of the clavicle! It had gone straight up his arm without hitting any important structures at all in its path, missing the bone, hitting no vessels or nerves of any consequence! Lucky boy, eh?
                         Loads of love,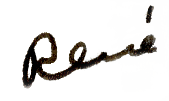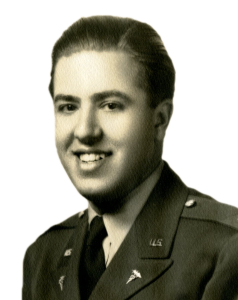 .
Watch for my next letter
April 29, 1945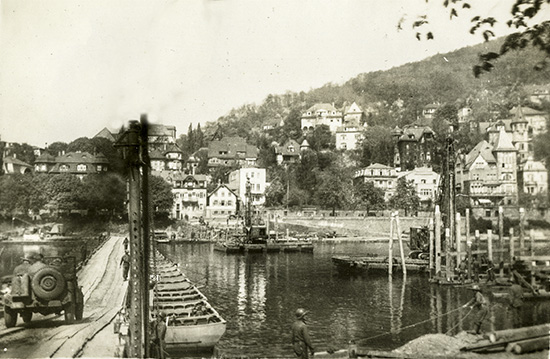 After René and his colleagues finished enjoying the views of Heidelberg, from the hill across the Neckar, they returned to the city. This photo shows the pontoon bridge across the Neckar, with the new, permanent, bridge being erected to the right.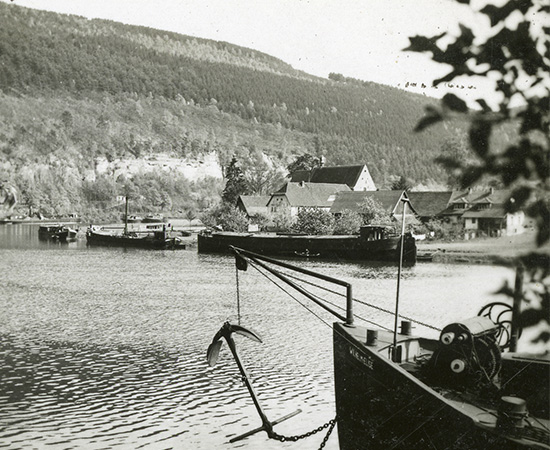 Another view of the Neckar River.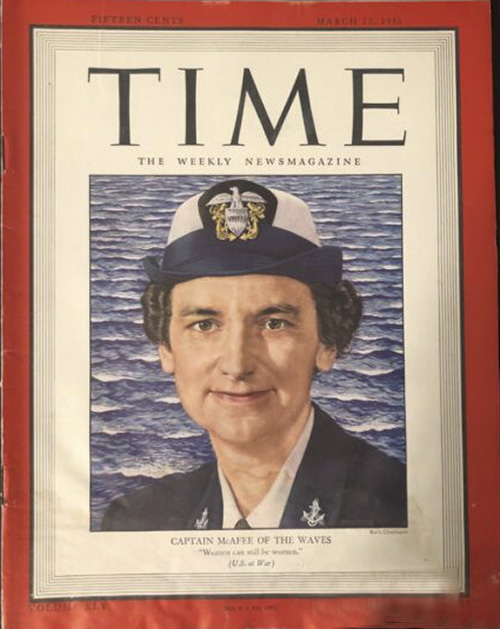 René mentions an article in this issue of Time Magazine with pictures of "a remarkable new operative orthopedic procedure." But René related that such a procedure (involving inserting a rod through the neck of a badly broken femur to stabilize it) wasn't really new – it had been done at the Surgical Clinic in Heidelberg in 1924 with great success.

May 17, 1945
Heidenheim, Germany
No. 35 (continued)

Dear Folksies,        
        A couple of days ago had to go back up Heidelberg way for PX rations and then the last two days was busy with selling of the rations. Quite a little business, it is. That was also quite a ride back after those rations. We left early in the A.M. and were lucky enough to get back just at dark. At that we had to perform several other duties besides getting the rations – some other supply business and also had to go about 30 or 40 miles further to pick up three fellows who were being returned to us – boys who had been left behind in other hospitals or evacuated to Gen'l hospitals and who were now coming back to us via the Replacement Depots. That day, too, was a glorious day – in fact too warm if anything, and tho' the trip was long, it was scenic. Went thru Stuttgart and was rather surprised at the size of it. One approach to it is from the top of a hill and one gets a complete view from the peak. It seems to be quite a nice spot, and not damaged as badly as many other cities.
        Munich is about as bad as Roy and Frank had told us – it isn't level by any means, for it is too big a city for that – but it is really hit all over, particularly the railroad yards and factories. Of course, we did not have time to wander thru more than a small section of the city, but what we did see was enough to get the general idea. Did not, as some of the others have, see Hitler's beer garden and other famous spots. Perhaps shall be down there again and shall see what is left of those places, but actually it doesn't matter one way or another.
        The more I ride thru this country — and, as I have said, I've covered a lot of miles in the last two weeks — the more surprised I am at how beautiful the whole countryside is.  Last August and September I raved about Southern France, but, except for the actual Riviera, the country around here has that beat.  One of the prettiest spots I saw was when we passed a small lake and right beside it was about the only fenced-in land I'd seen.  On this land was a large home and grazing nearby were a couple of herds of thoroughbred horses.  They were saddle-horses and really sleek looking.  I was surprised to see so many on one person's land and wonder how they escaped being drafted into the German army.
                        Loads of love,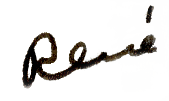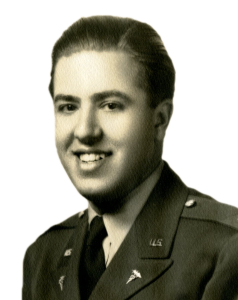 .
Watch for the conclusion of this letter
May 18, 1945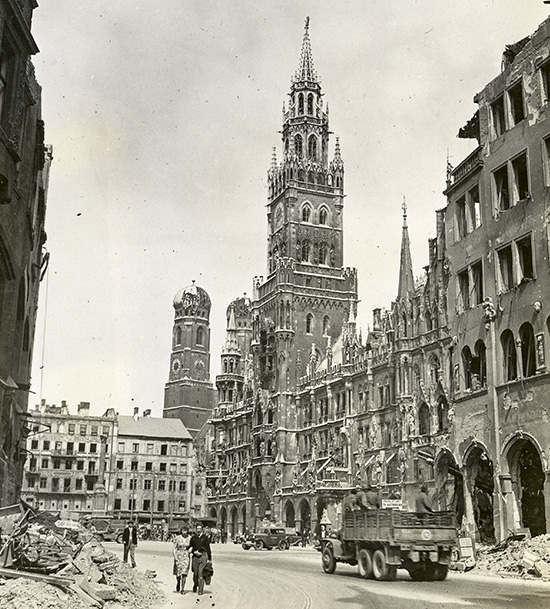 Munich's "Old City Hall" in ruins.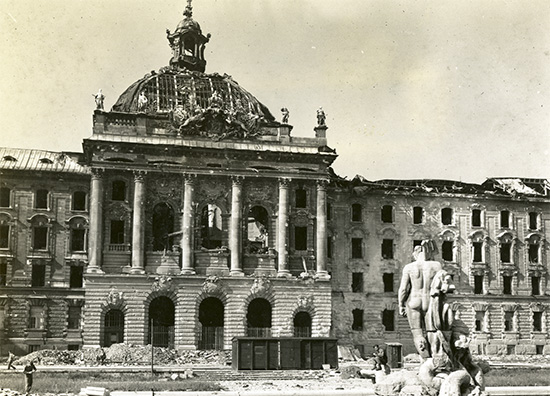 Another Munich building destroyed.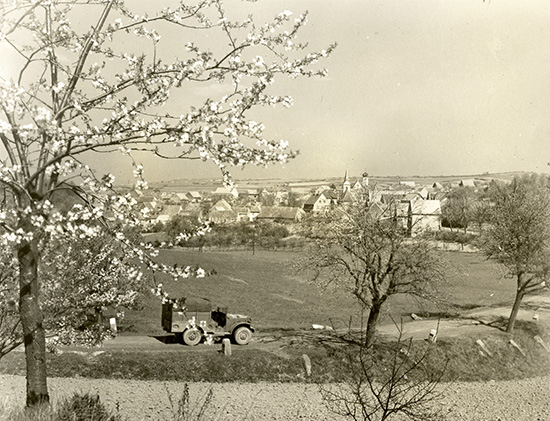 In contrast to the destruction in Munich and other cities, René remarks, "As I drive thru this country…the more surprised I am at how beautiful the whole countryside is."