May 18, 1945
Heidenheim, Germany
No. 35 (conclusion)

Dear Folksies,

         You probably wonder why Bish and the Colonel are both away.  Well, they've really got a job on their hands!  They're not the only ones away — their staff at the moment includes Cohn, Sewell Brown, Nelson Bell, Kuzell, Malone and Schwartz.  They are the bosses and coordinators of a tremendous camp, the hospital work for which is being done by two of the other evacs — two of the relatively new ones.  Roy, Sewell and Bell are the chiefs in their respective departments — consultants primarily, but I don't know what the positions are that the others occupy.  The Old Man is the big cheese and of course Bish is the Exec.
            What kind of deal is that, you wonder, well, it's in a spot that everyone has heard about and from what the Col. and the others who have been there say, everything that one has heard about the spot is absolutely true!  It is Dachau.
         Their biggest problem is the typhus and the delousing of everyone and everything.  When they first went down there the death rate daily was tremendous and now it has been cut down greatly, but is still mighty high.  They've really got a job on their hands.  I haven't been down there as yet, but probably shall go down one of these days. They say that it was truly horrible the first few days — and I shall be glad not to have seen it as it was.
         Of course, ever since V-E day, there has been great speculation as to what is going to happen to all of us – how many points everyone has, etc. etc. The only thing one can actually do is to sit and wait and not be too optimistic. Knowing the Army, almost anything can happen. You've probably heard all about this business of 85 points being needed to go home and for discharge. Well, as far as that goes just about all the old enlisted men – those that were at Ord with us anyway, qualify with ease, as do all the original officers – those that have kids, of course, have it cinched. But, the big question remains as to whether this applies first of all to medical outfits, or whether it applies to officers, particularly medical officers. It is all a question that will probably be answered within the next few weeks or so. Until then, we merely sit and talk about it.
         Since the end of hostilities over here, we are now allowed to give you locations so, here 'tis — find it on your map: Heidenheim, just slightly above the Danube. Other spots you've wondered about are: St. Tropez, Plan de la Tour, Barjols, Carpentras, Rioz, Epinal, Mutzig, Epinal, St. Avold, Grundstadt, Crailsheim…. 
            Of course, I've been in darn near every town in pretty good radii of these other spots including — in Germany, spots such as Wurzburg, Karhlsruhe, Aalen, Augsburg, Worms, Ludwigshafen, Darmstadt, etc.
         Gerbode may be the next one home – going on same deal as Escamilla went. The Col. offered it to Armanini, but because the latter was afraid that, going that way he might get shipped out again, whereas he probably wouldn't if the point system was used and then he got home. It may not go thru as far as Frank is concerned, but he is already shipping things home in anticipation.
            As you probably already know, Lois is home.  I only found out when I went up to General Wilson's Headquarters and was going to go in and see him, but found that he had gone home for a couple of weeks.  Consequently, saw the Chief Nurse and asked about Lois, having a good idea what the answer would be, and it was.  Lois had gone home as aide to Wilson and the provision was made that if V-E day came during the time home then she would stay home. Soooo.
                        Loads of love,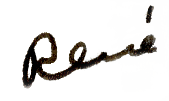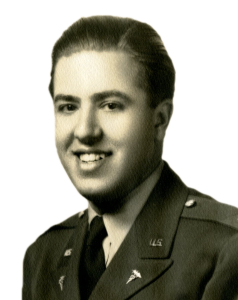 .
Watch for my next letter
May 24, 1945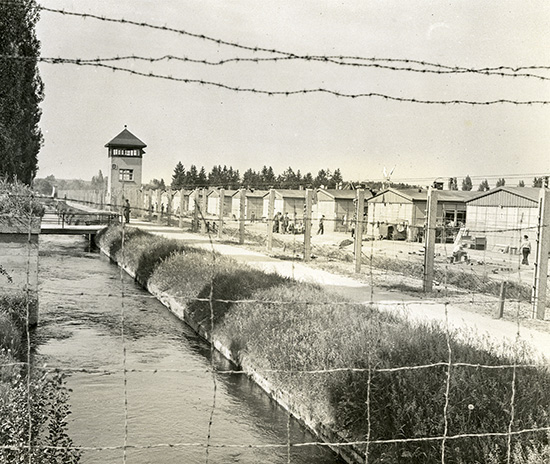 René tells his parents that Colonel Bolibaugh (aka "The Old Man"), Gil Bishop (aka "Bish") and six other physicians from the 59th have gone to Dachau concentration camp. As he relates, "The Old Man is the big cheese, and, of course, Bish is the Exec." He goes on to say that everything that one has heard about Dachau is absolutely true. Above, the camp is shown from the outside, highlighting the barbed wire and moat. Below is a map of the "tremendous camp."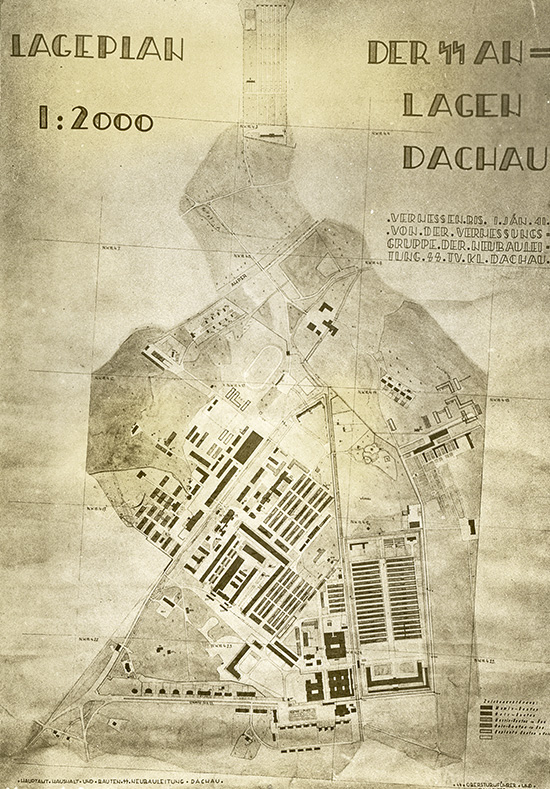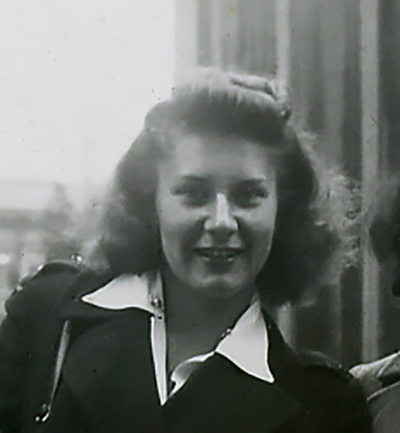 René also reports that Lois, who transferred to another unit after she broke up with René in Sicily a year and a half ago, has now gone home as an aide to General Wilson.

May 24, 1945
Heidenheim, Germany
No. 36

Dear Folksies,

            Again feel terribly ashamed for having let so many days slip by between letters. I hope that my laxity hasn't been any cause for worry for you. Guess I just haven't felt like writing at the times that I have had the opportunity and vice-versa.
           Have continued to be on the go considerably, doing most of my running around in the last week within a short radius of our own locale, but did make one long trip with Dinny after some supplies and after the Officers' liquor ration. At the same time we took one of our boys to stay overnight with his brother near Stuttgart and took another to start him on his way home.
           The latter was Dale Bargman, a swell kid from Montana. Anyway, Dale is a Technician fourth grade who worked in the Dental Clinic, and he had the misfortune to be the driver when Collie was killed – but the good luck to have come out of it himself unscathed. He is planning to, when he gets out of the Army, go to the Coast and work in a War Plant of some sort till the war is over. He will, consequently, be going to S.F. and when there will probably see you or speak to you – he has the addresses and phone numbers of office and home, and I told him there would be room at 15-26th any time he wanted to stop over. Hope he does get down there and see you, for I know you will all like him.
        Where was the trip to, you ask? 'Twas back up to Mannheim, Heidelberg, and Worms. The weather was rather unpleasant but even at that we saw some different country than we had the last time, as we took a little different route. Have to go up there again after PX stuff on Monday and may pick still another route, just to vary the routine.
        The Col's trailer is just about finished. It's really classy now, complete with running water, stove, bed, chest of drawers, closet, desk and card table. The inside is all plywood and stained a light brown. It even has a swell front door and a screen door (screens on all windows too) and there is a front porch with an iron railing around it. Shall have to send pictures for you to fully appreciate it. It really meant a lot of work for the 4 fellows who worked on its various phases, including a considerable amount of time going around finding things appropriate for it, lumber, fixtures, etc. However, this running around was sort of fun, and I guess that my tail is pretty well accustomed to that running around by now.
        The gang at Dachau are finally beginning to see light through all their problems,  and things are at last in fairly good running order.  Because of the size of the place (some 15 square miles or so they say) just about everyone needs a car to get around to perform his duties.  The Col. now has a new car — bigger than the one I got him, not a Mercedes, however, but a newer vehicle.  Roy now has the Mercedes, Pete Joseph is using some small convertible coupe, and Bell has another one.  The Col's and Roy's are the only ones that can be taken out of the area, however.  Apparently they even have one of Himmler's cars in there, being used by some other group.
                        Loads of love,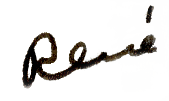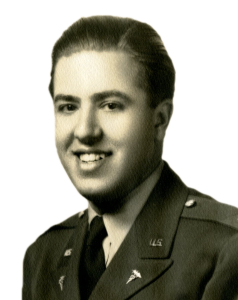 .
Watch for the rest of this letter
May 25, 1945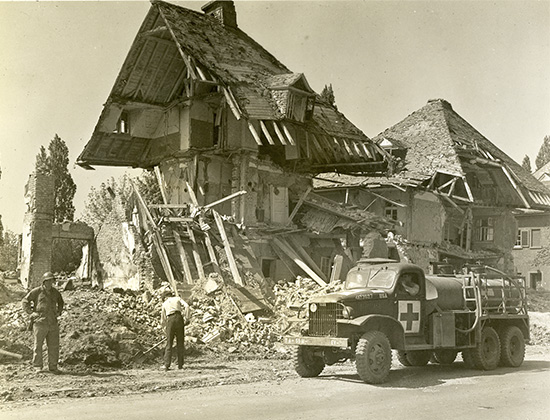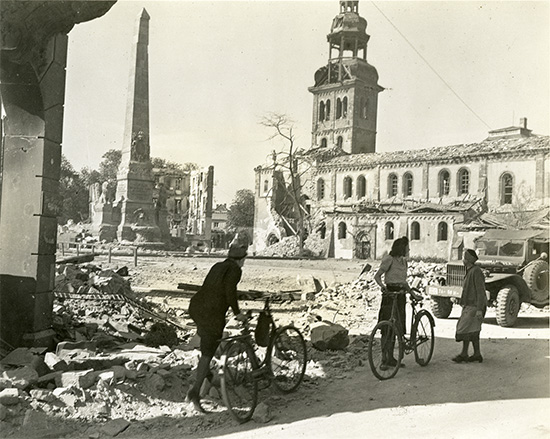 René tells his parents that he has visited several cities during his extensive travels around Germany. One of them, Worms, is shown above in ruins. Below are two images of the pontoon bridge built across the Rhine at Worms to serve in place of the bridge that had been bombed.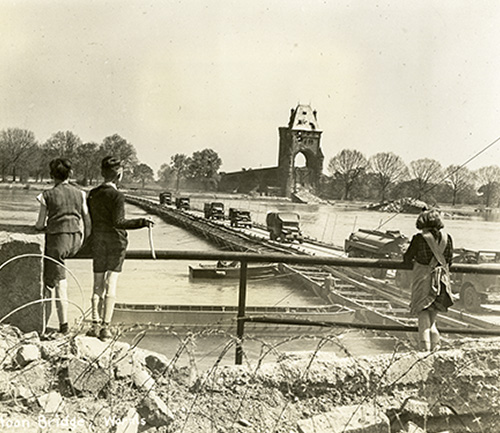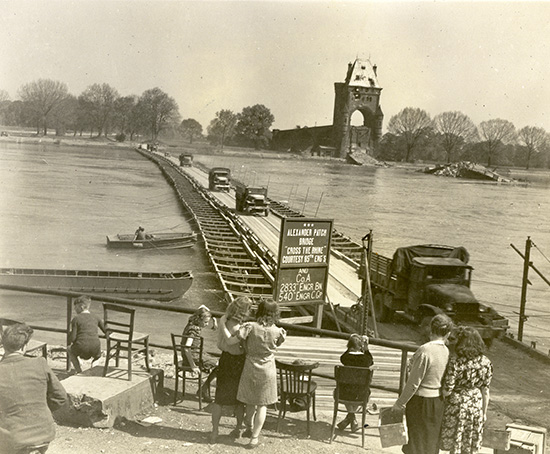 June 6, 1945
Dachau Concentration Camp, Germany
No. 37 (continued)

Dear Folksies,
       'Twould be rather difficult to try to describe this place to you or to try and give you an accurate picture of what has been done and what we are now doing.  The camp itself takes in something like 15 square miles, i.e. with the two nearby camps included.  We are living in one of the houses that belonged to the SS officers who ran the camp.  This row of houses along the street before one enters the camp itself reminds me very much of the officers' row in the Presidio.
       There are about 25 of our men here and seven nurses and Dickie (the dietitian).  There are now 11 of us officers here: the Colonel (the Camp Surgeon), Roy Cohn and Sewell Brown (his two assistants — Roy actually acting as Exec to the Col. and Brown running the Medical end, the shifting of patients, etc.), Bell (the lab, water purification, etc.), Bishop (acting as Medical Supply officer), Schwartz & Malone (running the dispensary) Kuzell & Newsom (running the "Outer Camp Hospital" — Kuzell commanding and Newsom as the consultant for the Polish and German doctors that do the work), and now Pete and myself who have just finished setting up our hospital.
       Ours is really not much of a hospital, for the patients are merely convalescent cases and require little attention.  Our problems are mostly administrative, and supply — getting beds and blankets etc., for them, setting up a mess hall, getting the food, keeping other groups from stealing the equipment that is supposed to be ours, getting prisoner details to work and clean up the place, etc. ad infinitum.  The day we started to work (i.e. the day I came back here) we already had more than a hundred inmates and now it is a few hundred more.
       Things now, in the whole camp, are fairly well organized.  It must have been a mess at the start when there were many thousands more inmates than there are now.  How the Peace Conference in San Francisco can get anywhere is beyond the ken of all of us, however, for in a place like this one would think that all groups would be united after all these years and that there would be a minimum of friction between the groups representing the different nationalities.  But, no, the jealousies and squabbles are innumerable.  Thirty-one different nationalities are there — what a conglomeration!  Of course, too, there have been all sorts of committees going through here — senators, Swiss Red Cross, etc.
       The things that went on before this place was liberated have been brought out, no doubt, in most all papers and publications.  The evidence is all here — we've seen it, heard it, seen documentary evidence, and about all we can say to you is: Whatever you hear or read about this place and others like it, you can unhesitatingly believe every bit of it and more.  The conditions that existed here were almost beyond imagination, but seeing is believing…the gas-chamber, the incinerators, etc.
       In this place they had everything.  The SSers had the prisoners making all sorts of things — there are all sorts of factories within the area, and darn near any kind of equipment can be found in great quantities.  The most interesting shop is the carpentry shop where the "slave labor" did wonderful work….
       When the Col. and the gang were first brought in here to run things, everything was in a mess. There were two of the new evacs (127 and 116) running separate hospitals within the area and there was another hospital in the inner compound and then the former SS hospital in the outer compound. These latter two were being run by gosh knows whom. Now the inner compound hospital is run under the Col.'s jurisdiction by some officer whom I have not met. There are three other camps nearby, which are being run by other units, Field Hosp. and Provisional units, but it is all under the command of the 59th group.
       The biggest problems initially were to get adequate housing — i.e. not with a hundred per room that was meant for 20; get them fed; and get those in need of hospitalization where they could be cared for.  The deaths at the start were appalling, but now they are at a bare minimum.  Now typhus cases are rare — DDT having been used more than freely in all buildings and on all personnel and patients.  The rate of evacuation of these people back to their own countries has been rapid these last few days and things have dwindled considerably.
       The Typhus Commission (some of the men with whom we had had contact both in Africa and Italy) has done a lot of work here and two of our nurses (Clarkie and Dottie Merrell) have been working with them, taking temperatures regularly, giving the medications, etc.
       When the people were liberated from the compound they just ran helter-skelter through all the workshops and warehouses and consequently equipment is scattered all over the floors and broken up, etc. in those warehouses where formerly the equipment was nicely stacked on shelves.  It 'twould be hard for you to imagine how this place really looks.
                        Loads of love,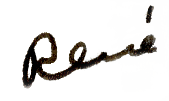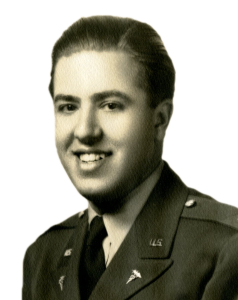 .
Watch for more of this letter
June 7, 1945

In speaking of Dachau, René tells his parents, "Whatever you hear about [Dachau Concentration Camp] and others like it, you can unhesitatingly believe every bit of it and more. The conditions that existed here were almost beyond imagination, but seeing is believing…the gas-chamber, the incinerators, etc."

Editor's note: I have included selected photographs of Dachau from René's album in this and upcoming posts. However, I have reserved the most graphic and disturbing photographs only for those readers who choose to view them by clicking HERE.



Gas chamber with fake showers.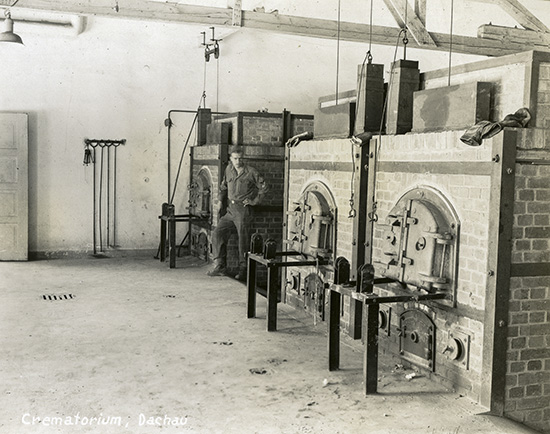 Crematorium (above & below)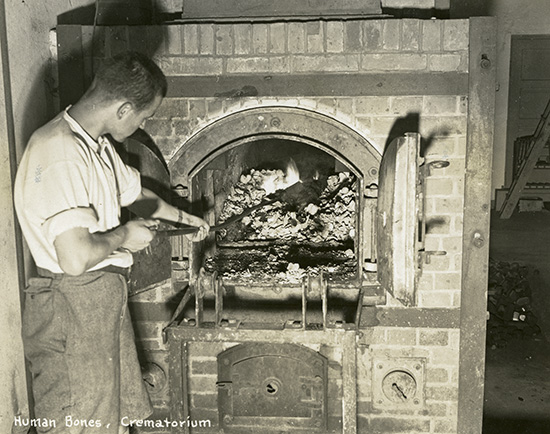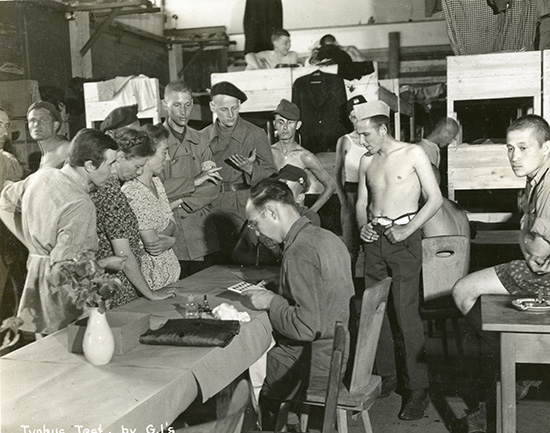 June 7, 1945
Dachau Concentration Camp, Germany
No. 37 (conclusion)

Dear Folksies,
       Our home, incidentally, consists of two floors. The men live on the ground floor and the officers on the top floor. The kitchen is on the ground floor and the men have a classy dining room right there, while we have a similar one upstairs. Hot and cold running water, etc. The gals live in a similar place right next door, but they have been eating with one of the hospitals, but starting tomorrow they are going to have to eat with us.
       The Col. has his pup "Heida" here with him and tho' she is a cute and funny looking friendly pup, she seems to still lack manners. Somehow she must think that the room that Brown and I sleep in is the bank, for she hasn't as yet failed to make daily deposits there.
      The big news for tonight — which the Col. surprised us with at supper — is that for some strange reason the 7th Army is going to award a Plaque and Unit Citation to none other than the 59th Evac.  It doesn't mean anything as far as points towards going home are concerned, but it's darned nice to have.  We all get to wear some sort of wreath on our right sleeve (the cuff).
      The men who have not been working up at the other area have been having trips around the country, primarily to Innsbruck and the Brenner Pass. Westdahl arranged for overnight spots for two truck-loads of men and they've had a marvelous time. Would like to get down there myself, but know not if any of us here will get the chance, at least for a while. For when we are finished here, which ought to be in a matter of days, we may be setting up on a small scale in an area back up the line further. But, we shall see….
      As for the "going home" business, we speculate and keep ourselves sort of worked up over the whole thing, but no one knows what the score is as yet.  We feel rather sure that we will go home all right, but since "the medics are essential" anything can happen after that.  Whether we will go home in small groups or whether it will be the whole unit together, we know not.  All hope it will be the latter.  When it will be, of course, is still another question, but most of us are looking forward to seeing that old gal with the torch in the air much before Xmas.  Let's hope we are pessimistic on that estimation.
                        Loads of love,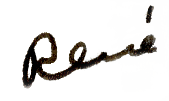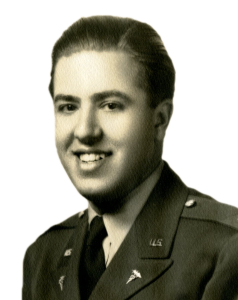 .
Watch for my next letter
June 11, 1945

Dachau Concentration Camp…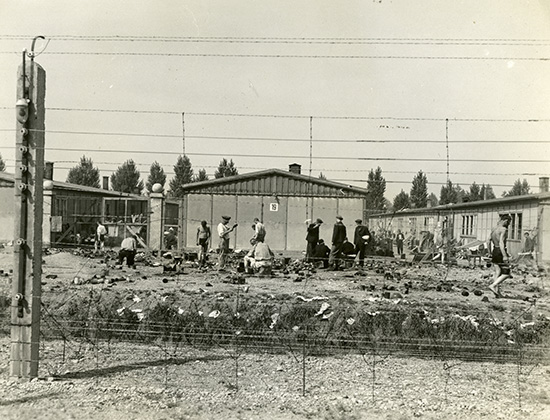 The garden of the building where René and the other officers are living at Dachau.

The telegram that René sent to his parents on June 10, 1945…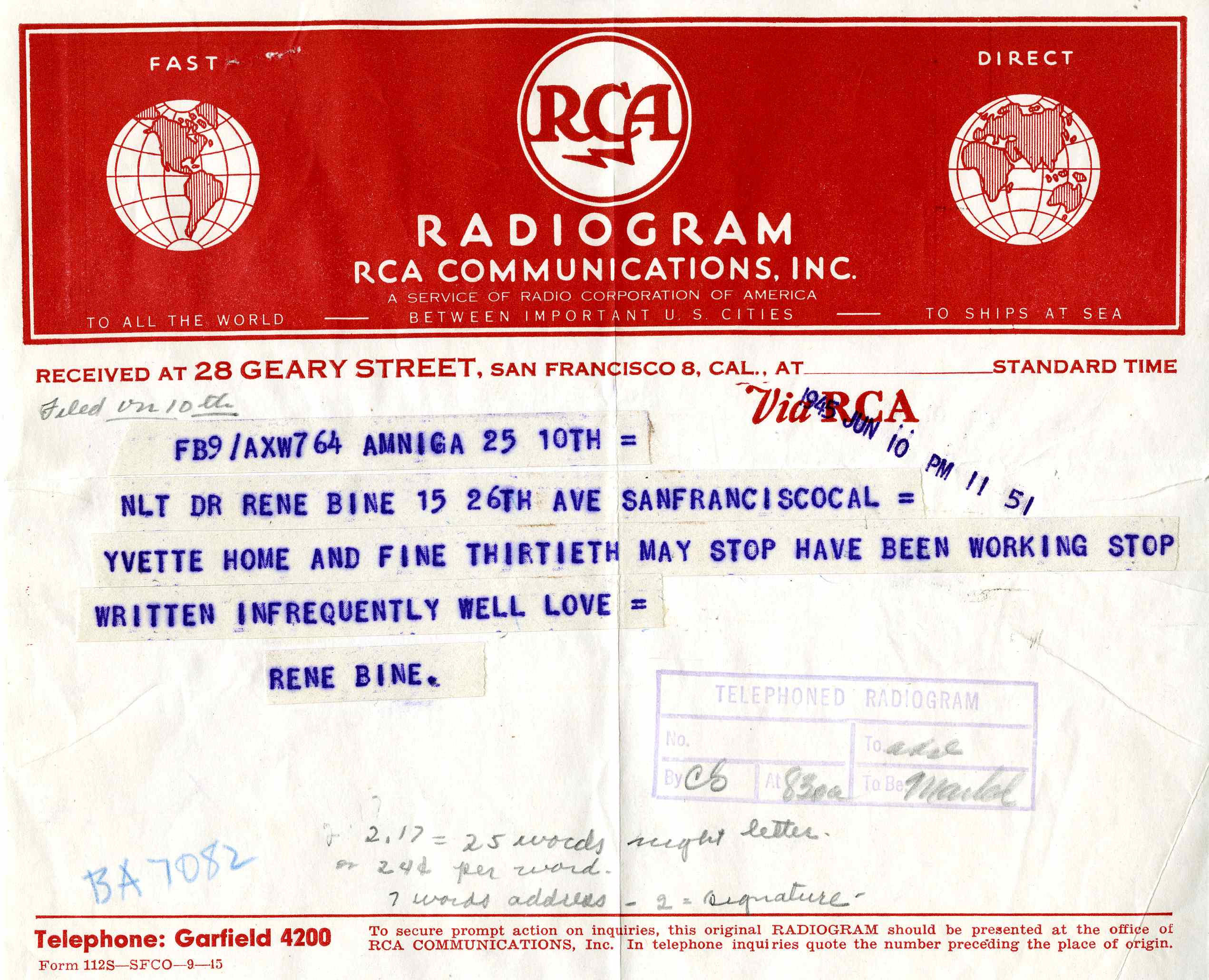 He dispatched the telegram as soon as he received the following note from Jeanne Salomons, Yvette's aunt, dated May 30: "Dearest René, Just two words to tell you that Yvette just arrived and she is in good condition. We are so, so happy! I did not want to wait to advise you. Hoping to see you soon. Lots of love, Jeanne."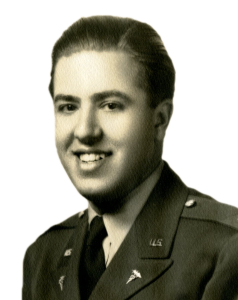 .
Watch for my next letter
June 11, 1945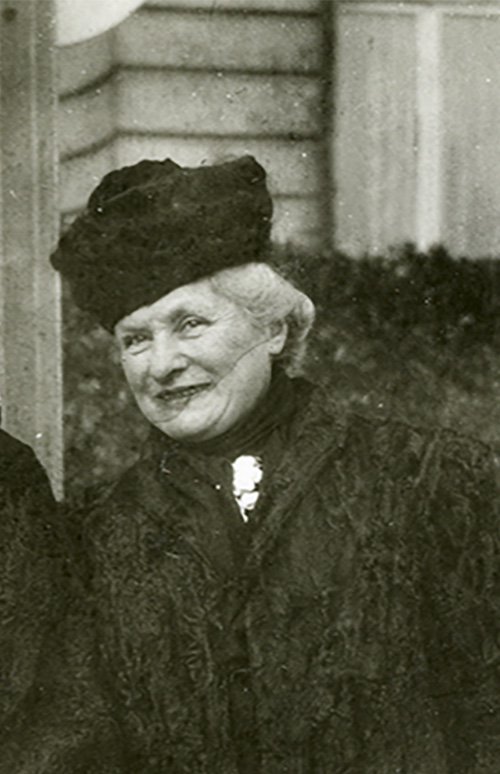 Jeanne Neuburger Salomons — René Sr.'s first cousin and Yvette Baumann Bernard's aunt.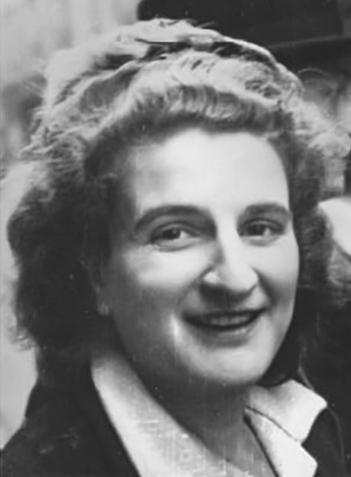 Yvette Baumann Bernard was in a concentration camp in Leimeritz, Czechoslovakia when it was liberated by Soviet troops on May 11, 1945. She returned to Paris on May 30, 1945.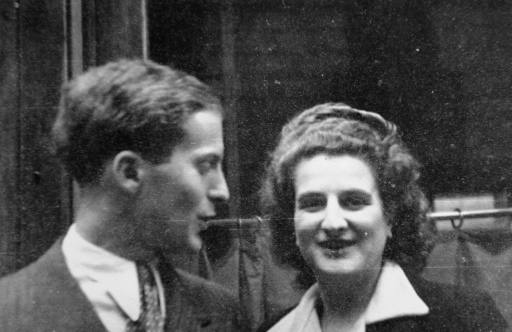 No news about Yvette's husband, Jean-Guy Bernard, whose last known whereabouts was on a train from Drancy Prison on its way to Auschwitz Concentration Camp.

June 11, 1945
Dachau Concentration Camp, Germany
No. 38

Dear Folksies,

           We're still the "Dachau Bosses" but are, for the most part, relinquishing our control today and tomorrow. The two Bills [Newsom and Kuzell] are turning over their hospital to the new men today, and Pete and I this morning took a couple of officers around our place to show them the ropes, for they are taking over our jobs tomorrow. The man taking Roy's place as Exec has arrived, but as yet, we do not know anything about any new "Post Surgeon". The Old Man isn't here today, being at the other area at Heidenheim, so we know not just when we are getting out.
            Again, I have been very bad as far as keeping you informed, and have let a whole week slip by without getting any espistles off to you. Have really been pretty busy, however, and have spent evenings in relaxation, reading or talking in our very comfortable den.
        Now, to go back to where I left off and sort of bring you up to date on my activities. On the 5th, 6th, and 7th, Pete and I continued to get things at our hospital in order and we daily found more things that needed doing, more problems to be settled, and, in general, beaucoup to keep us occupied.  We set up a mess for our own hospital, got the personnel for it, set up a system for running it, and devised meal tickets so that our mess wouldn't be feeding the D.P.s (displaced personnel) from all the other sections of the camp.
            You see, besides the hospitals set up in this camp, there are innumerable barracks in the camp which house those who are not ill.  Most of these are organized by the various nationality groups involved, and they either have their own mess or they draw their rations and do their own cooking — either out in the open or on some of the scattered kitchen stoves that one finds in strange places throughout the camp.
            As I started to say, however, the need for some sort of control by mess tickets was apparent, otherwise D.P.s who did not belong to our hospital would be coming in to the mess after they had eaten at their regular eating place.
            One of the amazing things I found for the mess, and which I had never seen before, was a potato peeler. It will peel a bushel or two of potatoes at a crack. All it consists of is a big bin with a motor driven wheel inside. The wheel goes round and round and consists of an emery-like surface, as do the sides of the container which I chose to call a "bin". It actually wears the skin off the potatoes and is an amazing time-saver.
            You should listen to Pete and myself trying to find out things from our workers, or trying to tell them something.  They are mostly Polish — most speak German, but there are those who do not and our Chef is one of the "do nots."  We have one fellow, a Pole, who is the assistant to the "Block Meister," who speaks French.  Consequently, when we cannot understand or cannot make ourselves understood, we get him to interpret into French, and so far we've made out O.K       
             I believe I told you that at the outset we had about 100 patients in our Convalescent Hospital.  Well, it has gradually grown so that today we had more than 650 patients.
                        Loads of love,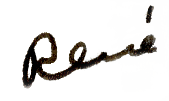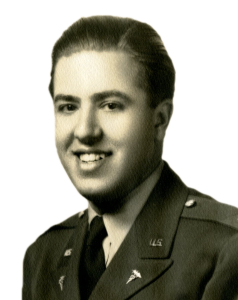 .
Watch for more of this letter
June 15, 1945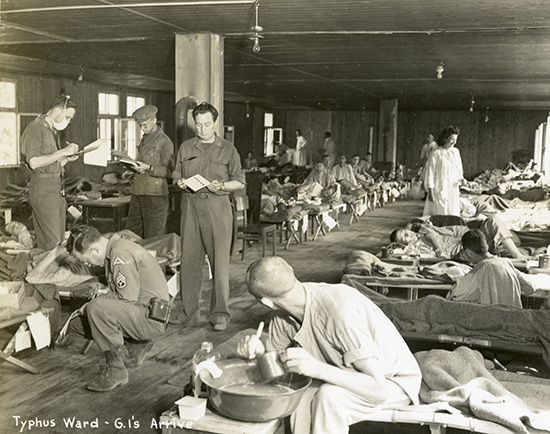 René and Pete Joseph are running a Convalescent Hospital on the Dachau grounds. This is Typhus Ward at Dachau.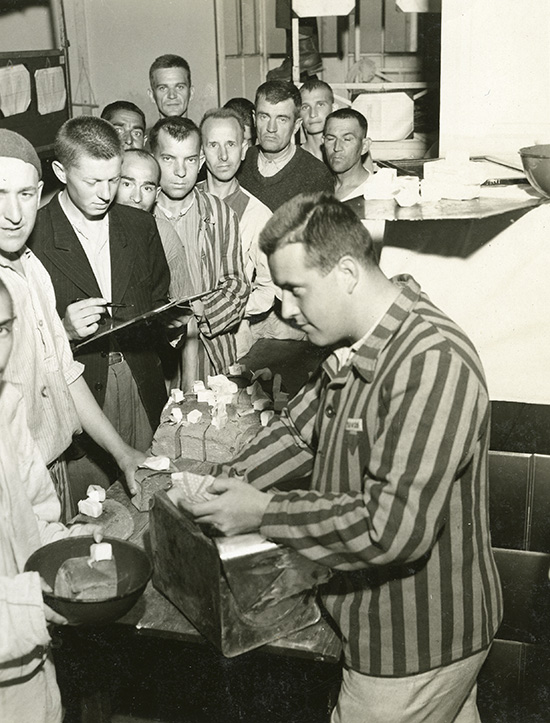 René explains that providing food for patients, as well as for those who are not ill, is a major priority and challenge.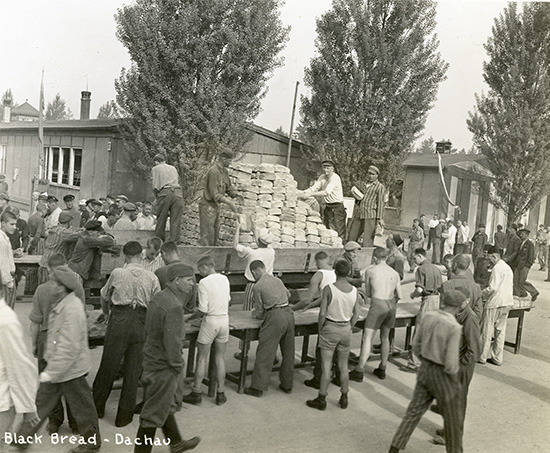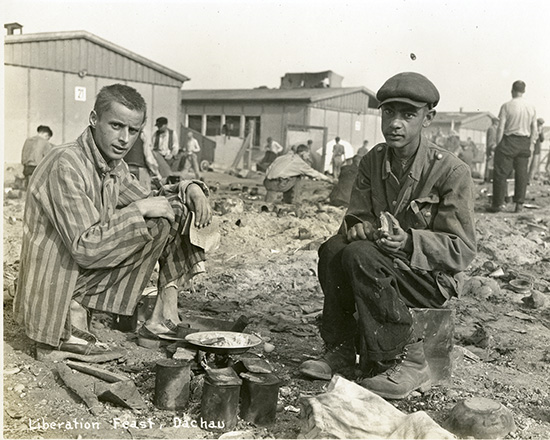 June 15, 1945
Dachau Concentration Camp, Germany
No. 38 (continued)

Dear Folksies,

            On June 8th, as Brown, Bell and Chuck Schwartz took off in the Mercedes for a tour around the country, Roy gave me the job of seeing that the hospital run by Capt. Sugranes was evacuated to the other hospitals, so that Sugranes' hospital could be closed down.  Sugranes actually had two hospitals in this area – they weren't hospitals like the one Kuzell has had (the latter was the SS hospital before), and gosh knows how many thousands were there originally. One unit was the so-called "Aryan Hospital" and the other the "Jewish Hospital". However, when I went there I found that there was actually quite a mixture in the "Aryan" one, for many from the "Jewish Hospital" had come over to the Aryan one because it was a better installation.
          According to Sugranes's last census report that Roy had, he had some 400 in his hospitals. However, in going around with him to evacuate them all, we found that a great number were just convalescents that were not in need of any hospital care, but were staying in the hospital because it was the best place to stay and they got hospital rations rather than D.P. rations (not much difference but a little more bread and milk means a lot to them.) Anyway, when we got thru evacuating, we found that there had only been 225 actually considered hospital patients.
            It took all day (9A.M. to 4P.M. with time-out for lunch) to move all those patients over to the main area. That hospital and compound was actually about 6-7 km from here – outside the town of "Allach" and was considered the "Allach Concentration Camp" tho' apart from the Dachau Area Camp. We moved all those patients to the 127th, the Tuberculosis Hospital, or Kuzell's hospital – both of which are right here at Dachau. I put a few patients in the 10th Field (where Bam is) as Roy wanted them to take all cases who still have typhus. Actually that amounted to only about 20 cases from that section.
             The whole procedure took so long because of various reasons.  One was that we had only 7 ambulances to use and since a number of the patients were litter cases, that meant that an ambulance load consisted of only 4 patients, and shuttling back and forth thus was rather slow.  However, when we moved the walkers, they were all so thin that we were able to put 11 in an ambulance that normally holds 8.
            Also, since so many patients were actually not hospital patients, and yet were on Sugrane's list of patients, we practically had to see every patient with the doctors of the various sections (i.e. Polish, Hungarian, etc.) and decide if they should be hospital cases, or whether they should go back to the regular non-hospital barrack, preparatory to being shipped to their own countries as fast as the various national groups could arrange for transportation.
            Then, too, we had every man sprayed before allowing him in the ambulance – i.e. sprayed with DDT.  I had myself sprayed twice during that day after being around those barracks and those poor people all day.
            That afternoon, when at the 10th Field to deliver a message to their Col., I saw Bambi and talked to her for a while. She had just returned from leave at the Riviera and was soon going on her second leave to Paree. When I heard that, I well understood what Gen'l Fredericks meant about his not having felt sorry for that gang, as they had never really worked. Bam substantiated that view, as far as the Medical Officers were concerned, tho' she says the nurses have really worked at times. She also substantiated what Roy had to say when I told him about Fredericks. Roy had said that no Gen'l goes in to appease an outfit as F. was doing, unless he had some galfriend in the unit. Roy's diagnosis was true.
                        Loads of love,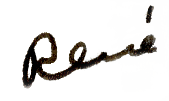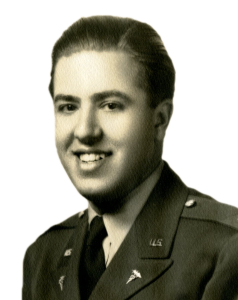 .
Watch for more of this letter
June 19, 1945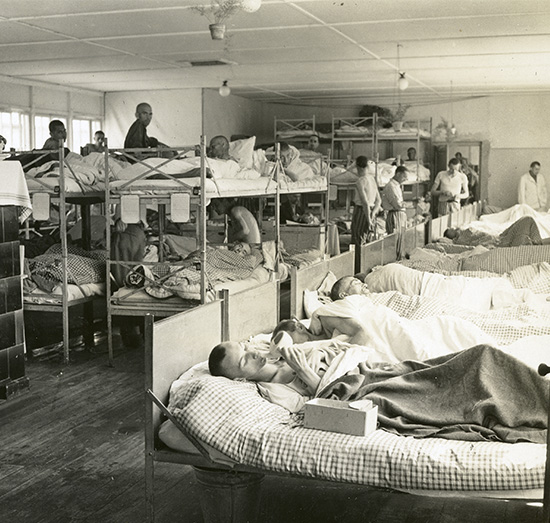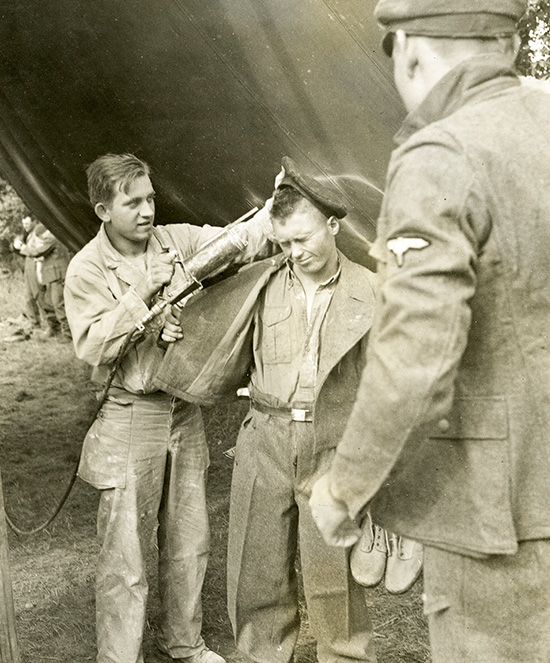 Spraying with DDT to kill Typhus-carrying lice.