August 16, 1942
Camp Kilmer, New Jersey

Dear Folksies,
       Arrived at Camp Kilmer, New Jersey. Out of the train at 6 A.M., now in barracks, as at Ft. Lewis — not rooms as at Ft. Ord.
      Weather: hot, wet, and sticky.
                           Loads of love,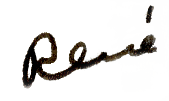 P.S. Do not put Camp Kilmer on letters you send to me. Be sure to address letters like this: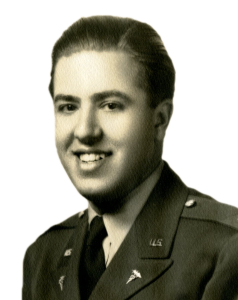 .
Watch for my next letter
August 17

August 17, 1942

Camp Kilmer, New Jersey

Dear Folksies,
       Sorry the connection last night was not as good as it should be. Hope it will be better later in the week and I can at least say "hello" to all of you.
       We are at Camp Kilmer, a camp that has existed only one month. It is a "Staging Center" from which units being shipped out are equipped and shipped. Final shots, etc. are given. It is not supposed to be known just where we are and the 59th is not supposed to be connected with this camp – we go by a special number here. Therefore, for information of all others, we are in a  camp by New York.
       Visitors are allowed here between certain hours and I hope to have Alain here today if I can reach him, as the Post is going on the "alert" tomorrow and during that time no visitors are allowed, no wires, phones or letters will leave the Post.
       After whatever outfit that goes out is far enough out to sea, then the Post can come off the alert – and not until then. When the alert goes on, the units here don't know which one of them is going out until the last minute. The unit commander, of course, knows 24 hours ahead anyway. We are not scheduled to go out during the alert as far as we know or the Col. knows.
       When we are the outfit leaving, the only way you will be able to know is if I get a chance to write just before – the letter being mailed after we're gone a few days. Most of these alerts, I understand, last from 3 to 7 days, so you can figure from that. I'll try to write every day that we can.
       When not on the alert, and after the first three days of "processing," we will be allowed 24-hour leaves every other day.
       We are not far from from New York – about 1 mile from New Brunswick, which can be transversed by bus; and New Brunswick is 40 minutes from New York by train. Morrisville, where Alain is, is only 25 miles from here.
       Yesterday we spent quite a while giving the third Typhus shots. Today we have to give the enlisted men another tetanus shot and begin another Typhoid series, as they had theirs over 6 months ago. Bert and I are running the immunization show with the aid of Russ Klein, Armanini and either Cy Johnson or Roy Cohn.
       Yesterday we gave the whole outfit, except the nurses, their typhus shots in 1 hour. We had to do our own filling of syringes, putting on clean needles, sterilizing needles, etc. Bert, Russ and I fixed up everything and all Armanini and Johnson had to do was shoot. It was like a factory belt – remember the old Charlie Chaplain picture – well that was us. More today!
       The weather yesterday was fierce!! Hot and sticky as the deuce!! Three showers weren't of any help. It poured for quite a while, hard, with thunder and lightening. Clean clothes were shot to heck in no time.
       Last night slept o.k. as it had cooled off somewhat. Slept with all windows open and no pajamas or sheets or blankets.
       'Tis all for now.
                    Loads of love,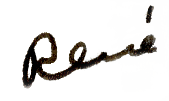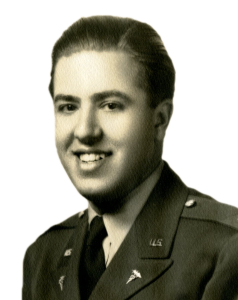 .
Watch for my next letter
August 18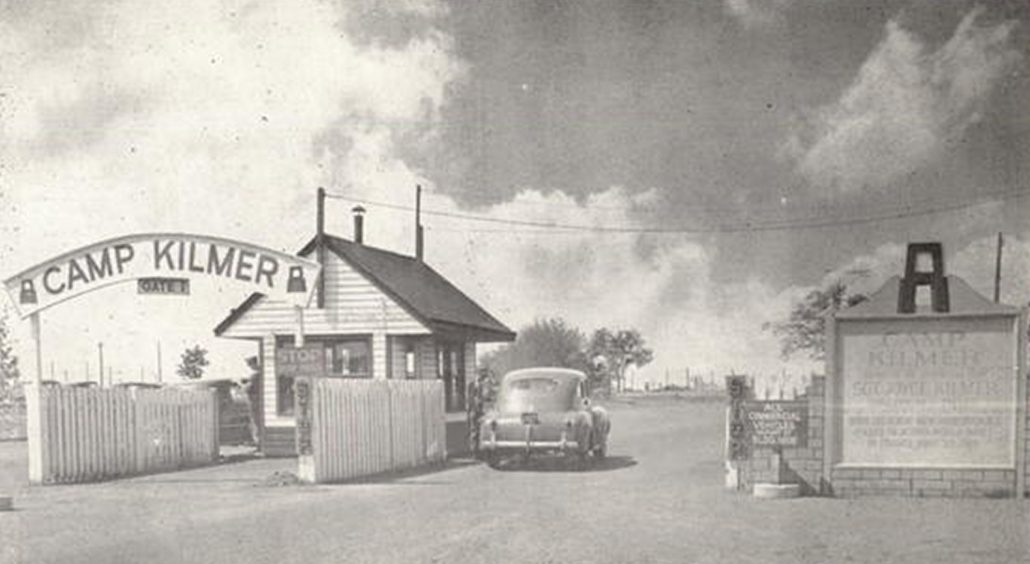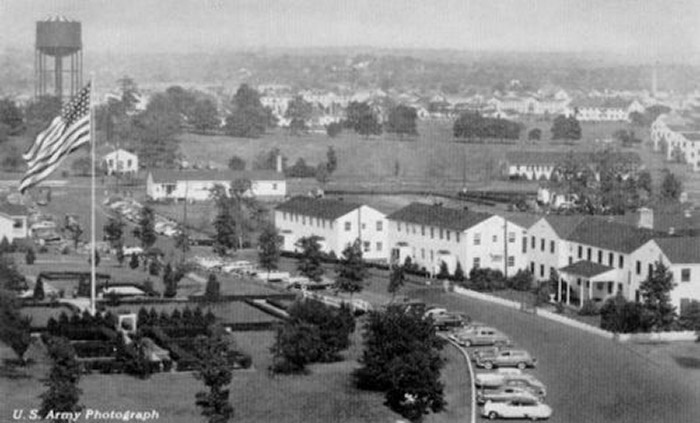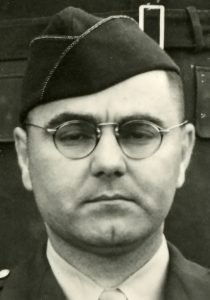 August 18, 1942

Camp Kilmer, New Jersey

Dear Folksies,
       I phoned Alain at noon yesterday and he drove here by 6:45 P.M. He is only about 25 miles away. He has a nice, rather new, Ford coupe. He has changed little, except in his viewpoint towards the Germans. He was most jovial, and in fact, got quite a kick out of our troubles last night when, in a drenching downpour, when the whole Post was a mass of large puddles, he drove into a 2 ft. deep ditch by the Nurses House, where we were going to pick up Lois.
       We couldn't get the car out of the ditch until we waded out of the car and bumped into one of our sergeants driving a truck. He pulled us out of the ditch but the motor was so wet we couldn't get it started.
       We decided to let the engine dry, so we went into the lobby of the Nurses House where Alain was most informative and not too reluctant to talk about some of his experiences. Most of what he told us was in his letter to you, but he added considerable concerning the German prison camps, the food, treatment, etc. – which, of course are considerably different from the concentration camps.
       Alain said he got out of Paris by having Raoul disguise him as a brakeman on a train and he was perched on top of a tank car, waving a lantern for 250-300 miles. But, how his grandmother ever got out (of Paris and made it to Nice) is beyond him. He said that David Salomon is also in Nice.
       Alain finally got his car started after we were shoved a few times and left here about 10 P.M. He will probably be with us, or vice versa, another day this week.
       Today we got our helmets – the new type that are in 2 parts – inside for protection against sun, and outside steel for protection against bullets, shrapnel, etc.
       It looks pretty much as if we'll be going pretty soon – within a week, possibly and the chances are probably 9 to 1 that we will be seeing the U.C. unit in the near future.
                    Loads of love,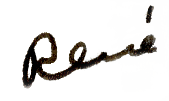 P.S. Start numbering your letters so I can know if I get them all. I will start numbering after we leave here.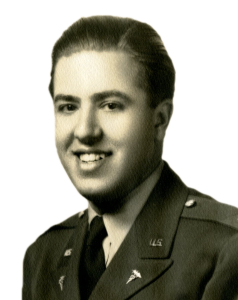 .
Watch for my next letter
August 20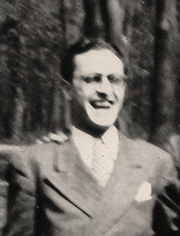 Alain Dreyfus – René's second cousin, born in Paris. By the time René meets up with him in New Jersey, Alain had been drafted into the French army, captured by the Germans, escaped from a hospital where he was being held, and had made his way to the United States. Shown here (left) with his cousin Jean Pierre Baumann in 1938.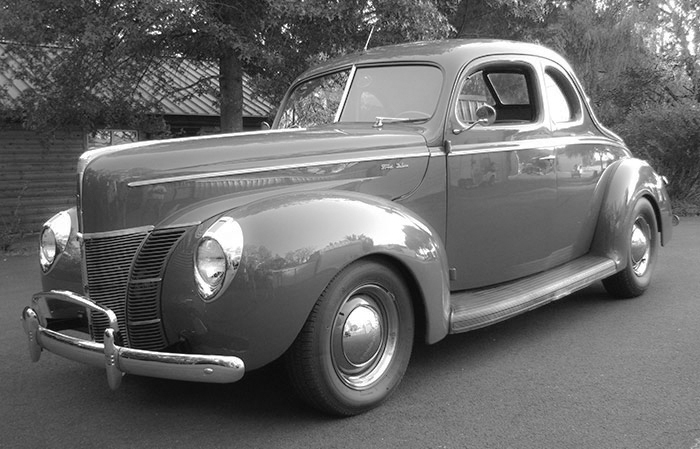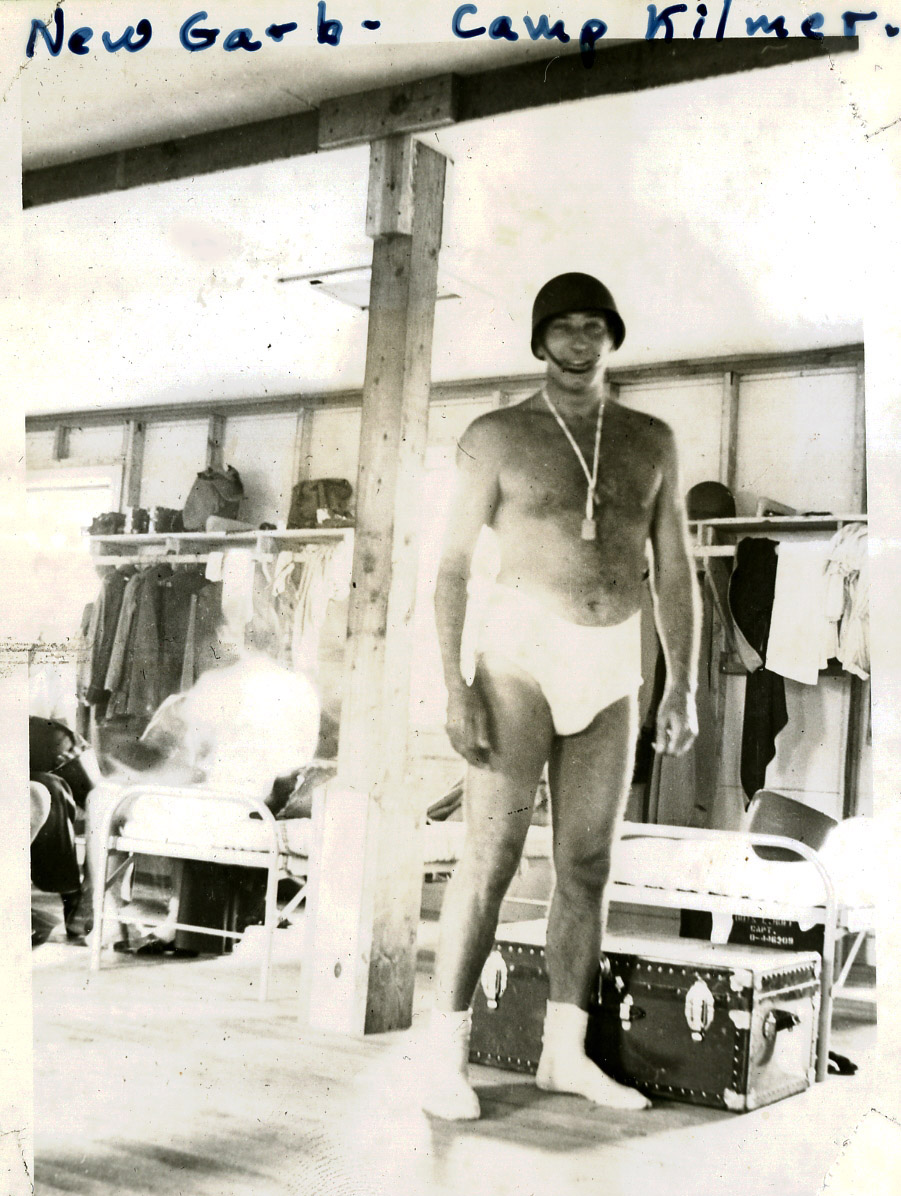 August 20, 1942

Camp Kilmer, New Jersey

Dear Folksies,
       On the night of the 18th, there was a dance given by an outfit next door to us and it would have been lots better if the hall hadn't been so hot. How the Col. was able to dance every dance when most of us were in a lather after one dance, we do not know.
       Yesterday was a rather nice day – not too darn hot. We loafed and played volleyball most of the day.
       Last night the gals gave a dance for the officers – only about half the bunch were there as Group I was allowed their 24 hr. leave beginning yesterday. Our Group goes off at 5:30 P.M. this afternoon. Plans still a little indefinite.
                    Loads of love,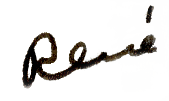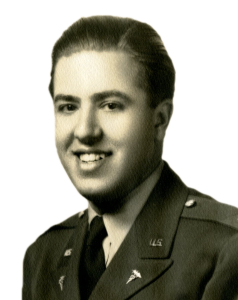 .
Watch for my next letter
August 21

Nurses in Helmets: Charlotte Bambino (Bam), Frances Trembley (Fran), Lois McFarland, Gert Brazil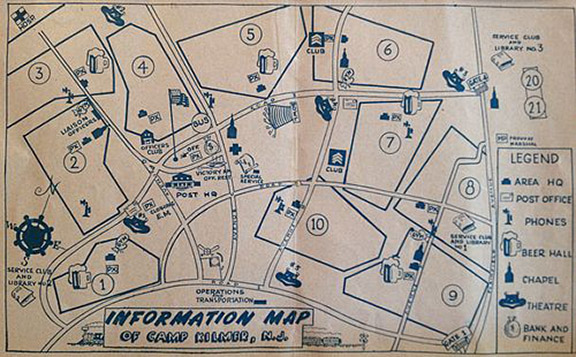 August 21, 1942
New York City

Dear Folksies,
       Yesterday we took the 6 P.M. train from the Camp and got into N.Y. at 7 P.M. Bob and Bam, George Sterba and Fran Trembley and Lois and I stuck together and we went to the Commodore Hotel where the gals got one room and we got one.
       From there the 6 of us proceeded to Therese's where Lenny and Babs were also waiting for us. After having cocktails there we all went out to a small place for dinner. Then the 6 of us walked on Broadway until we were tired.
       The gals had to go back this morning because there had been a mix up in the grouping and they had to forfeit these 12 hours so as to be in the same group as Bob and I from now on.
       Slept late and then came alone here to Babs and Lenny's place, which is just off 181st street in Washington Heights. I just had breakfast here with Babs a while ago.
                    Loads of love,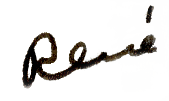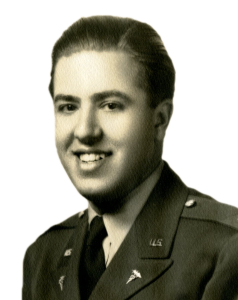 .
Watch for my next letter
August 22

August 22, 1942
Saturday, noon
Camp Kilmer, New Jersey
Dear Folksies,
       I made the train back to Camp just in time – arriving back with a whole trainload of others at 5:30 P.M. It was so darn hot here that I jumped into a cold shower, didn't bother to dry off, lay down on my bed and went to sleep for a couple of hours. Finally awakened around 9 P.M.
       I will probably phone you tonight so some of this may be old stuff to you by the time you get it.
       The mail situation is awful. I have received only Dad's original letter and Mom's letter of the 15th. Some of the boys have the feeling that regular mail is better as it goes right thru, tho' taking 5-6 days. They think that there is so much air-mail that they can't handle it all and consequentially the important mail takes precedence and the rest may wait a couple of days before getting taken. How is the mail getting to you? I've written every day and sent them air-mail, and I wonder how long it takes for you to get them.
       Tonight we are going into New York again and are going to try to see a show if possible. The Commodore Hotel has a nice system whereby they get tickets and special rates for officers at almost any place in New York – cutting off the cover charges in many places.
       Right now I am in Headquarters and as I spied an unbusy typer, I pounced upon it, as it is much less effort to pound on it than to hold a pen between sweaty fingers and try to think at the same time. As I've told you before, I don't have to think when typing.
                    Loads of love,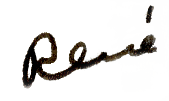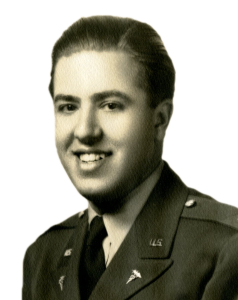 .
Watch for my next letter
August 24th

August 24, 1942
Monday

Camp Kilmer, New Jersey

Dear Folksies,
       Today is the first really nice day we have had here. The sun is shining brightly but it is relatively cool. Somewhat like a nice day at Tahoe. It rather suddenly became cool around midnight and we all woke up and pulled on blankets for the first time since we are here. We have been sleeping for the most part au naturel, tho' once or twice have slipped under a sheet. It was really a change last night!! I wish it would stay this way the whole time we are here.
       After writing to you on Saturday noon, I loafed around again, reading some but in general doing nothing but sweating. We left on the 5:22 P.M. train and got into NY at 6:10 P.M.
       This time we went to the Hotel Pennsylvania, which is right across from the station. Got tickets for Porgy & Bess for that evening and thoroughly enjoyed it. We had seats in the front row!
       Following the show we went to Barney's Steak House to eat. Had wonderful steaks for only $1.35. Then came back to the Penn where we got into dance for a little while to Glen Gray's orchestra, for nothing.
       Got up fairly early – i.e. 7:30 A.M., that is, Lois was the only gal to get up that early and Marv Kahn and I got up at that time also. Had breakfast, the 3 of us, at an Automat, and then took an open top bus out Riverside Drive to the end of the line, which was at a park whose name we could not find out. We walked around this park for a while and then headed back.
       We went to see Bob Jacobs at John Jay Hall on 116th St. We didn't know until we got there that John Jay Hall was part of Columbia Univ. until the Navy took it over.
       We had no trouble seeing Bob, tho' I was a bit confused by Naval customs as they consider the Hall a ship and consequently when you "board ship" you have to salute the stern where the flag is flying – of course we couldn't see the flag and had to be told that one end of the building was the stern. It was most confusin'.
       After lunch Lois and I went to the top of the Empire State Bldg. It was free for Army and Navy people yesterday. What a view!! While we were on the outdoor porch and observatory on the 86th floor it started to rain – to really pour – and the wind was blowing with plenty of force. However, the rain stopped just as suddenly as it had started and the view was far clearer than it was before the rain. From there we could see the Normandie on its side and also the Queen Mary and Queen Elizabeth, which were alongside of the Normandie in the docks.
       Took our time at the Empire and then got the 4:10 P.M. train home. Most of the gang was on the same train.
That's all!!!
                    Loads of love,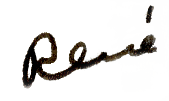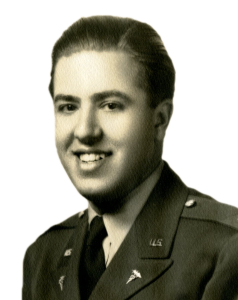 .
Watch for my next letter
August 25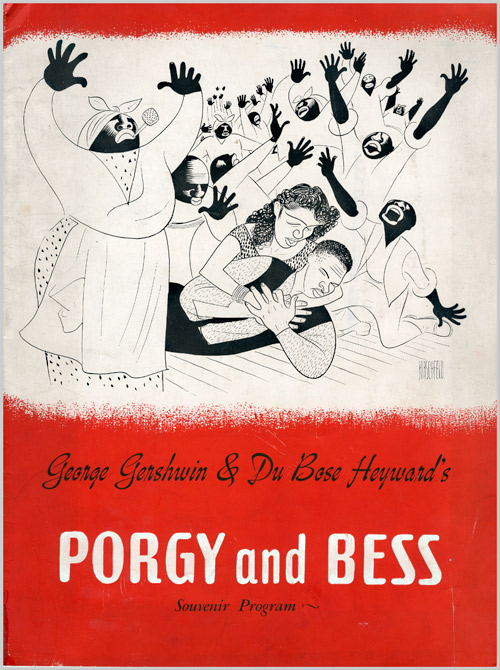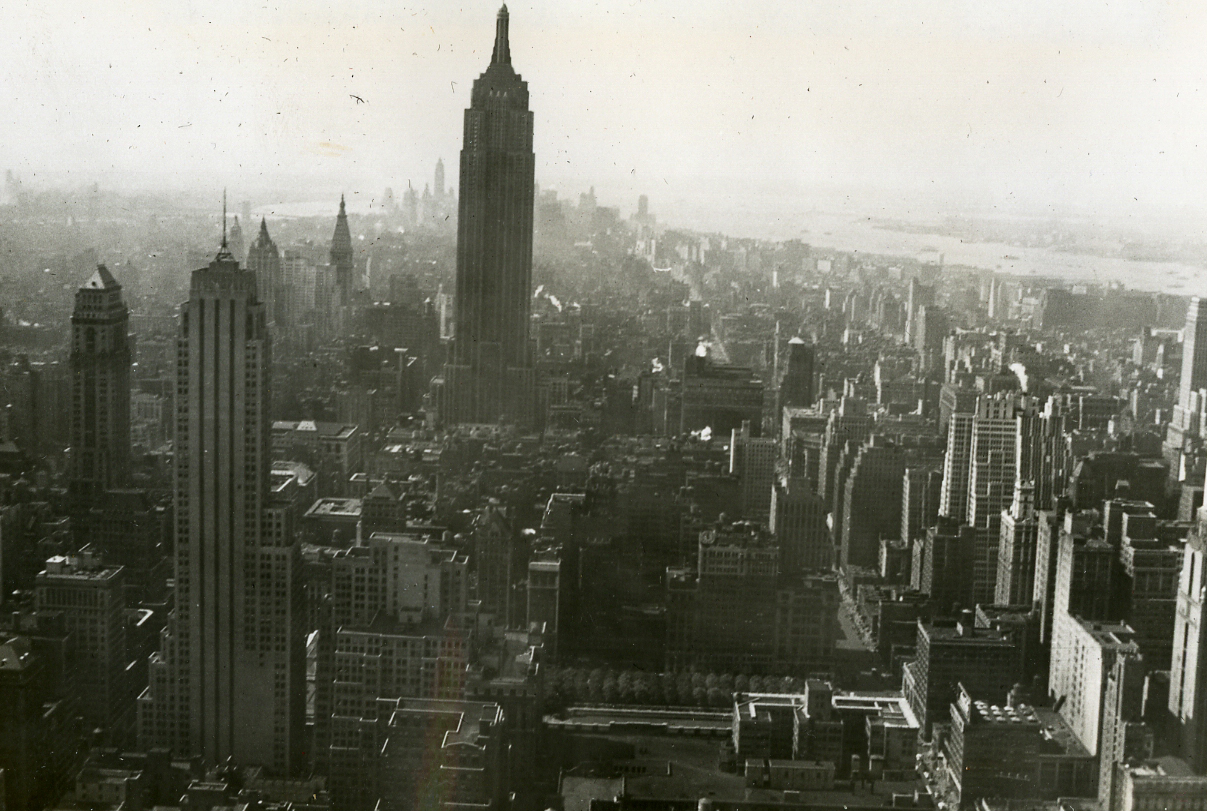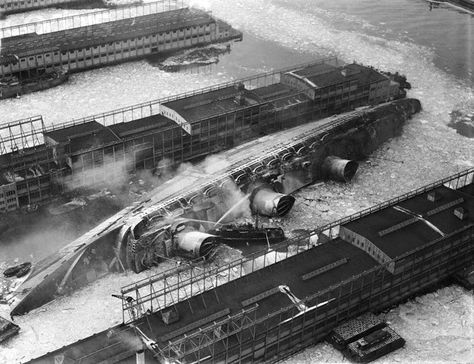 A passenger ship built in France in the 1930s, the SS Normandie was seized in 1939 by U.S. authorities at New York and renamed USS Lafayette. While being converted into a troop ship, the liner caught fire on February 9, 1942. Badly damaged by the fire, it capsized and came to rest on the mud of the Hudson River.