April 11, 1942
Ft. Lewis, Washington
Dear Folksies,
     Please forgive me for not having written much sooner, but we have really been kept BUSY!!
     Yesterday morning we awoke to the startling announcement that we were moving right away over to the "Officers' Training School." We moved and since then have had every minute taken until this afternoon. This school is the only one of its kind in the country — it's different from Carlisle Barracks School as the latter is only for Medical Officers, whereas this one is for all officers and we get the same training the regular officers get. In fact, it may interest you to know that as of January, 1942 Medical Units are no longer non-combatant units — we will carry arms. The reason is apparently that at times the enemy may get around the flanks and surround us, separating us from the infantry, etc. — either that or the infantry may retreat faster than we do, etc. At any rate, we are going to get five weeks of full training with most of our hours accounted for — this is, of course, if we don't get transferred before the five weeks are over. If we get through this course, we get regular diplomas — similar to West Point stuff. The Colonel was lucky to get us in this school because apparently we are the only Medical Unit that has had this training.
     Yesterday we got settled in barracks here at the school and then after lunch we were moved to another barracks where we have a little more room. At present there are 24 of us in one large room. The majors have a separate room at the end of ours and Mattie and Reilly have a small room together downstairs.
     Rules are that we get up at 6 A.M. and to bed at 11 P.M. Week-ends, beginning at 1 P.M. on Saturday are free – i.e. if we don't have to stay in because of 3 so-called "skins", that is, demerits for various things such as clothes wrong, hands in pockets, not saluting, etc., etc. —–being treated just like boarding –school students but it's good for us. All ranks have to do the same thing and as long as we are in the school all ranks are considered the same —- we're all one bunch of friends which is really swell.
     Oh, Yes, we all had to get Army haircuts also. We look somewhat different but really pretty good and really neater than we have before with our hair rather long.
                    Loads of love,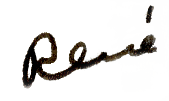 Note: In case I should tell you anything secretive at any time, which I probably won't, we are told to tell you all that if you give information, direct or indirect, you are subject to court martial and death also!!!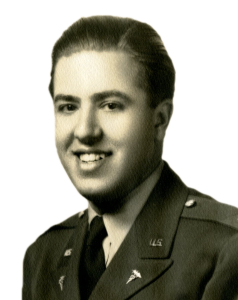 ..
.
Watch for my next letter
April 15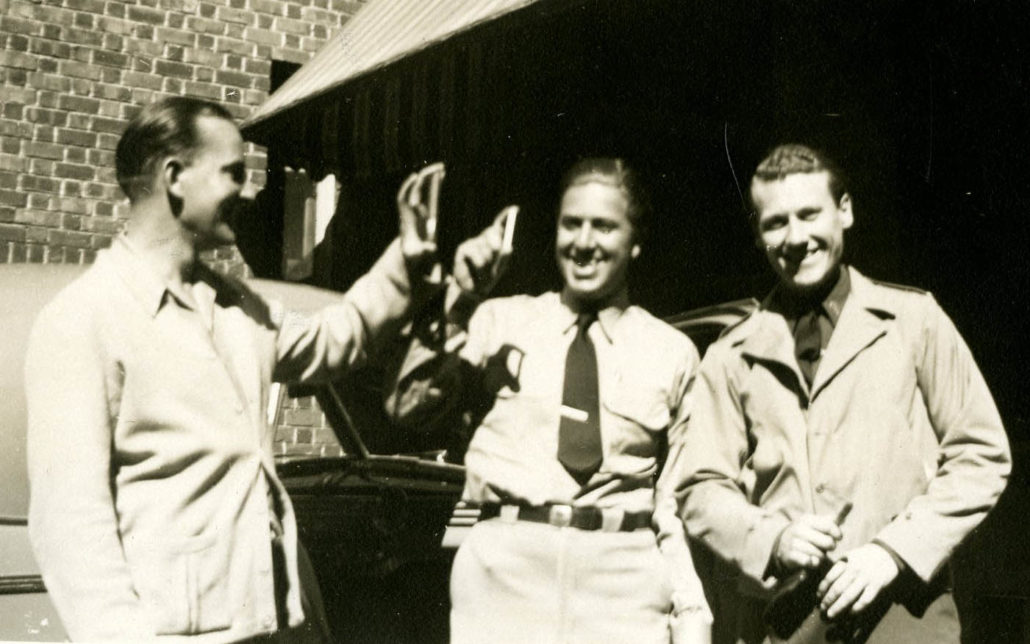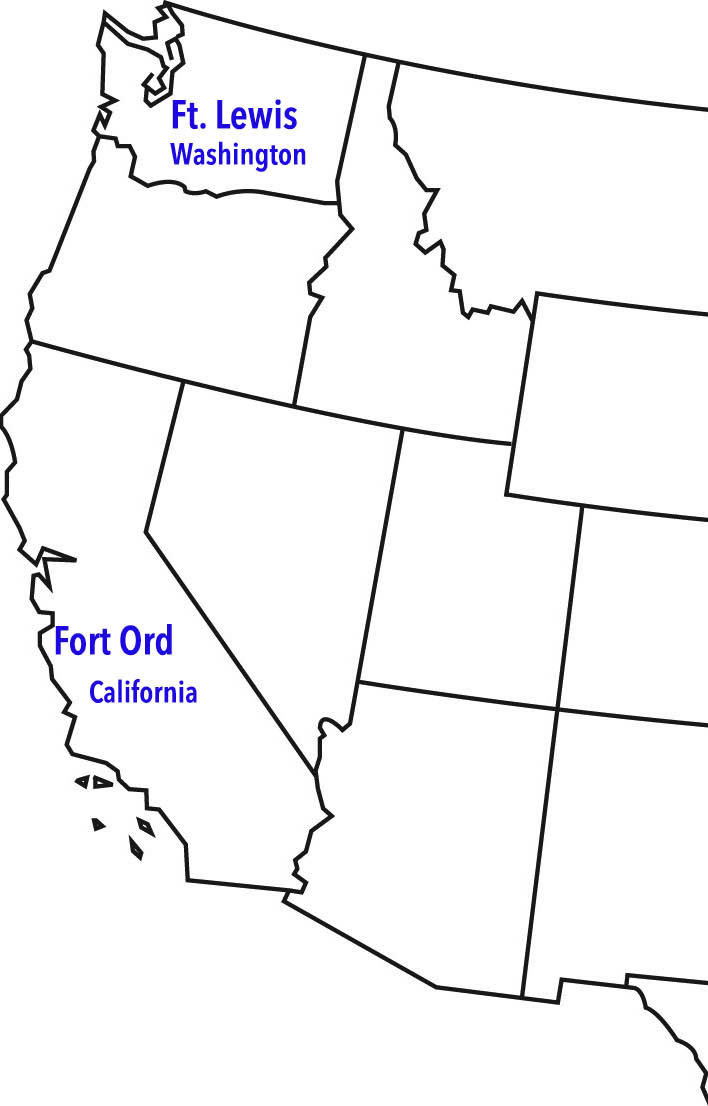 April 13, 1942
Ft. Lewis, Washington
Dear Folksies,
     We've really begun today! We were given rifles this morning and we work on a regular routine.
     I think I forgot to tell you that we all had Saturday night sore arms. Yes, we had typhoid and tetanus shots Saturday. A few of the boys had chills and fever yesterday, but most just had sore arms, especially on the typhoid side.
       Yesterday was a day of leisure. We did, however, get all fired up for inspection and had an inspection at 9 A.M. by the "General" — the "Little General." Yes, Leo was up in Tacoma for a Surgical Society meeting and he came down to visit us. We all stood at attention by our bed for him and he was a bit non-plussed. He was greatly pleased and most impressed at how neat we could get ourselves and our tings.
     Today we had identification tags made and had blood typed — all this after 1/2 hour of calisthenics. After lunch and a lecture we had yellow fever shots and some drilling. Volleyball and basketball between 4-5PM, then shower and dinner. More classes this evening.
     The way we change clothes up here – so darn frequently — it reminds me of Tahoe Tavern. We change at least 5 or 6 times, if not more per day.
     I drew a diagram of our sleeping arrangements. Downstairs in one room is Lt. Col. William Reilly and Lt. Col. Carleton Mathewson.
                    Loads of love,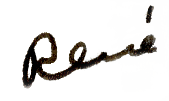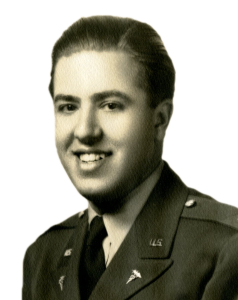 Watch for my next letter
April 15



Ft. Lewis barracks bed assignments. Click diagram to enlarge.




April 15, 1942
Ft. Lewis, Washington
Dear Folksies,
      Yesterday we learned marching, facing, etc. and also how to clean our rifles and our brass insignia. Today we took a short hike and then had a demonstration of field sanitation methods. This evening we had more drilling then cleaning equipment, packs, etc. Then more volleyball and dinner.
           Incidentally, army regulations seem to change daily — one day they tell us one thing and then the next the exact opposite order is given. Well, such is life.
                        Loads of love,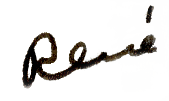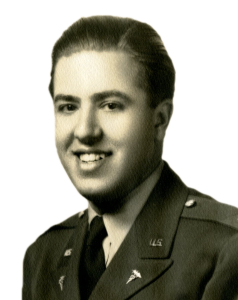 .
.
Watch for my next letter
April 19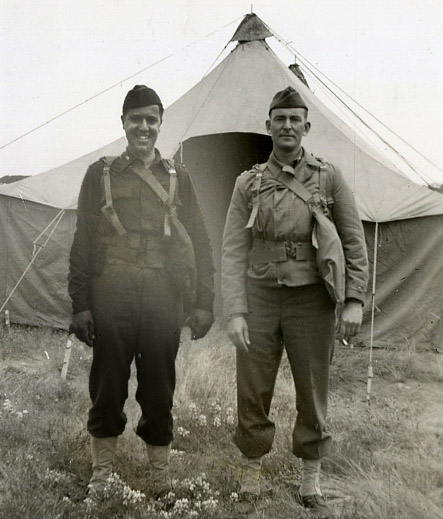 April 19, 1942
Ft. Lewis, Washington
Dear Folksies,
            We really don't need an alarm clock to be up at 6 A.M., because of Father Clark, otherwise known as the "Padre", gets up at about 5:45 A.M. by alarm clock, to go to the nearby church to say Mass, and most of us are awakened while he is getting dressed. However, if everyone fails to awaken by 6, one of the instructors blows a whistle from the outside. As a matter of fact, we are not allowed to turn on the lights until that whistle blows. As to the snorers – the Padre is the worst offender – Sewell Brown got up one night and had to awaken the Padre so the rest could get to sleep. So far, they haven't noted any snoring from me.
            After the woolen underwear is worn a little while it doesn't really tickle.
            For the last few days we have had a lot of drilling with rifles, and also with bayonets in place. So far, the only casualty was Bob Escamilla who, in trying to get his bayonet off the rifle, had difficulty as it stuck, and then when it did jerk off, he scraped himself along his left cheek. Just a scratch, but anyway the first casualty.
            Yesterday we all had lots of fun as we were given rides over one of the obstacle courses. All looked like football players with helmets.
            This week-end everybody was allowed out from our barracks. Several of us had 2 "skins" but none had 3, so we were safe.
                    Loads of love,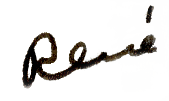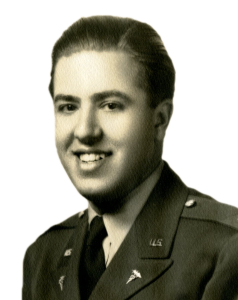 .
Watch for my next letter
April 23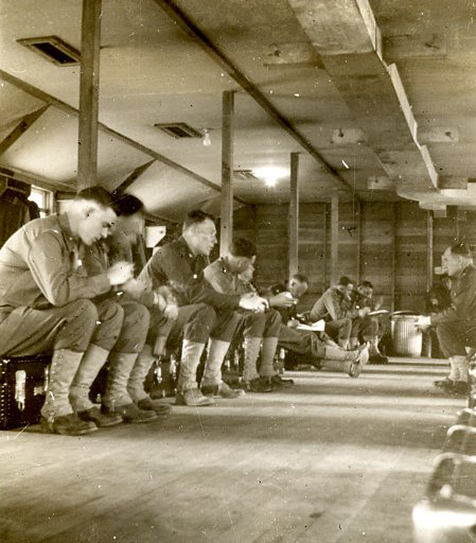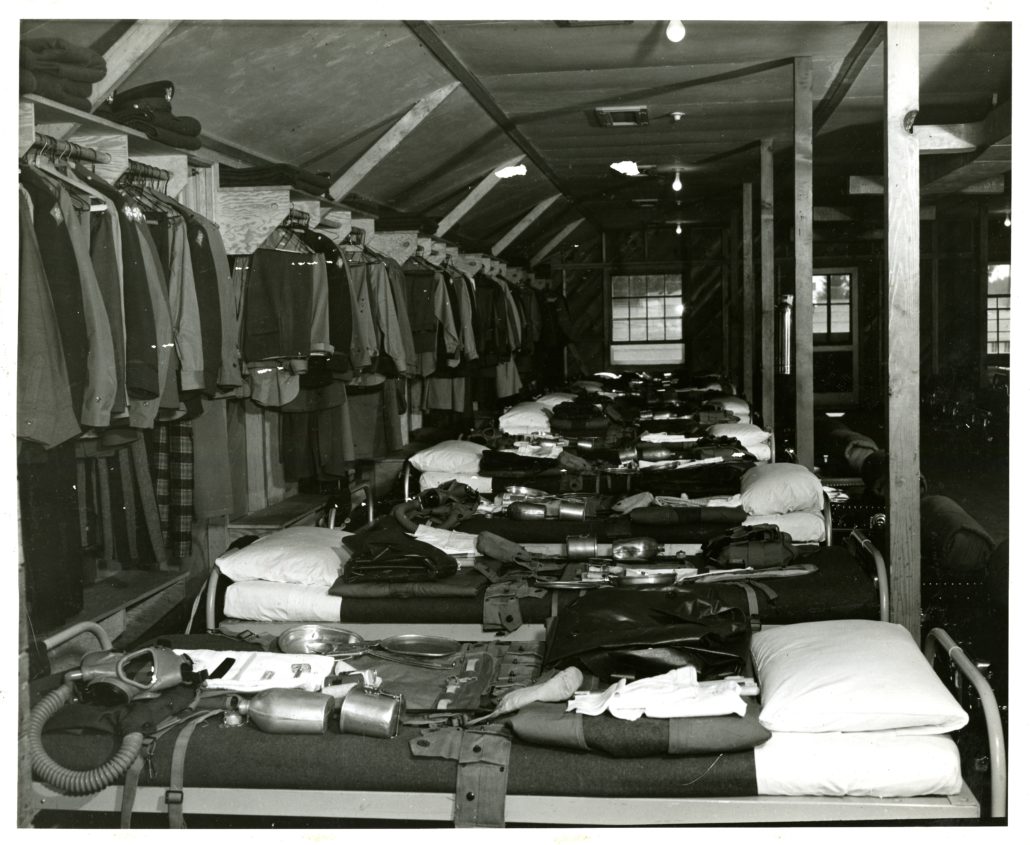 April 23, 1942
Ft. Lewis, Washington
Dear Folksies,
       Yesterday we practiced "dry firing" in the morning then walked two miles to the firing range, and each shot 15 shots with rifles from the prone position. Most were better than we expected to be. We fired only from short distances but used very small targets. I had one bulls-eye and all hit on the target.
       Latest dope in official orders is the medical units will not be armed. Maybe they'll change again — who knows.
                                       Lots of love,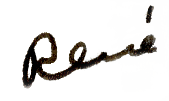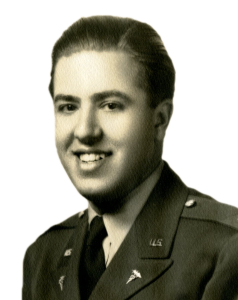 .
Watch for my next letter
April 27
April 27, 1942
Ft. Lewis, Washington
Dear Folksies,
            Since my last letter things have been really humming. Friday morning we started out on a hike and so-called Bivouac. We hiked with our gas-mask packs, our "musette bags" full of extra sweater, toilet articles, extra underwear, extra socks, etc. We also packed our bayonets and rifles. We also had and used our raincoats. We hiked for about 3-1/2 miles and then were taken by truck to the spot where we were to spend the night.
            We set up our pup-tents, rested our dogs, posted sentries, built latrines, then had lunch.
            In the afternoon they put us in jeeps and drove us around the country and for part of the ride we had to make maps of the surrounding features and cross roads, mileage, etc. We seldom stuck to the actual roads – those darned jeeps can go over anything. In fact, we even went through a barbed wire fence with them – after the first jeep knocked down the posts.
            After riding for a while, they took us and left us off in pairs in different parts of the section we were in. We had maps of the terrain and compasses and still had our packs, etc. Most were left about 2 miles from camp and we were supposed to find our way back to camp. We were all successful in returning; some, of course, sooner than others as some were left somewhat nearer to camp than the others. In riding around in the jeeps they attempted to get us mixed up as to the direction we were traveling. If the roads weren't so well marked, even every small cross-road has a road junction number, and most are on the map, we would have been less oriented than we actually were.
            After dinner we played a game of modified "tag" a la Army. We split into groups and the first group to contact the other group, i.e. any one man of the other group, would challenge the other, capture that one man and would win. Our group headed up along a swamp and kept under cover most of the way, traveling at a good fast rate, with rifles, of course. When a man in one of the other groups silhouetted himself against a nice moderately white barn we captured him and won the game.
            It took quite a while for all the groups to get back to camp and then when they were all present and accounted for, the command comes to "strike tents" – at 10:30 P.M. We had all been comfortably located, our air mattresses blown up, good locations under trees picked out, our tents up, etc. We packed up in a hurry, took off in the trucks – the trucks blacked out, and we moved to a new location where, still in darkness, we unloaded. We didn't use the tents, but just picked the nearest spot, and blew up our mattresses again, crawled in the sleeping-bags and attempted to sleep. The mattresses were plenty comfortable, but the cold air on our faces was a little too much.
            Anyway, came the freezing dawn and at 5:30 A.M. we rolled up our sleeping bags and were back here for breakfast. That was Saturday morning—we had to clean up our equipment and selves and be ready for inspection by 10 A.M. Surprisingly enough we were ready!
            Saturday at 1 P.M. we had our 2nd tetanus toxoid shot and also our 3rd typhoid shot. We darn near had a fatality. Pete Joseph went into anaphylactic shock reaction following the tetanus shot. It was only a minute of so after the shot that he broke out in small hives, became dizzy, had severe cramps, vomited and went into actual shock with imperceptible pulse and all the rest. They gave him ½ cc of regular adrenalin chloride first and then a full cc of the Army's Adrenalin borate. Reilly, Mattie, Ralph Cressman and I stayed with him in the room at the dispensary until the ambulance came for him. Pete had been so darn near completely out of the picture that the whole bunch was scared pie-eyed. After he was over at the hospital for a few hours he was much better. And when we saw him yesterday noon, he was fine again. He is back with us today and feels O.K. though he took it easy today. The whole thing was awfully queer, but apparently the first shot of tetanus had had enough protein to sensitize him. Nobody else had any bad effect from the tetanus other than a very sore arm for about an hour.
                    Loads of love,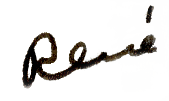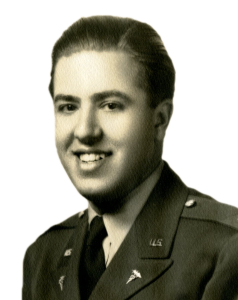 .
Watch for my next letter
May 3