September 3, 1942

Camp Kilmer, NJ

Dear Folksies,
        Tuesday P.M. we went to N.Y. as usual. It was a nice cool evening. We weren't able to get tickets for the Olson and Johnson show, but succeeded in getting some for "Claudia."
        Lois and I were alone so we went to the Brass Rail for dinner. Had some soft-shelled crab which were very good and also had the season's first oysters, thinking of you, Dad. They don't get the small oysters here, however, but the ones we had, on the half shell, were very nice.
        We got a kick out of "Claudia." We thought one of the funniest things was Claudia's mania for listening in on the party-line.
        After the play we went to the Hotel New Yorker where we had arranged to meet Bill Newsom and his gal, who had arrived from Omaha the day before. The floor show consisted of some fancy ice-skating on a moveable ice floor that came out from under the bandstand. The whole floor was only about as large as your upstairs room, but those ice-skaters could really move around.
        When the dancing ceased at 2 A.M., Lois and I went back to Helen's.
        Last night was uncomfortably hot in the barracks so we stayed outdoors, sitting on the steps for quite a while. Later it did cool down so that we were able to sleep, but we really miss the fog in California!!
        Today is another scorcher. There is just the slightest breeze so that outdoors if one is not too active and if one stays in the shade it is O.K. But as we are on the top floor of our barracks we are kept in an almost constant sweat, whether clothes are worn or not.
        Nothing else of note – except, oh, yes – the screwy new order that we will no longer wear our bars on the shoulders of our shirts or field jackets, but will wear them on the collars in place of the U.S. and also on the field caps. It is supposed to be because they get in the way of the gas mask strap and also musette bag straps. From a practical standpoint it is a good idea, but I think it looks goofy.
                   Loads of love,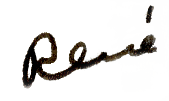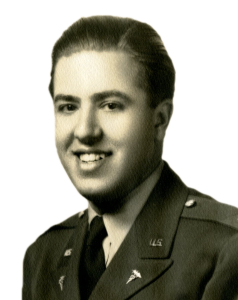 .