September 21, 1944
Rioz, France
No. 52

Dear Folksies,
          Just about a week since last writing to you. Yep, have been rather busy. I've done quite a bit of bouncing around the country and then, when I settled down to work, there was plenty of it. Working the noon to midnight shift again and at the moment it is 8:30 P.M. and all's quiet – really quiet, for the first time in a few days on our shift.
          Yes, it looks as if the 59th is at last an Evac. in good standing – just as long as we don't stand too long in any one place. It seems as if we won't be stuck again, as we were in Africa and Sicily. This is what we came over for, despite the fact that some of us are not getting to do the work that we wanted to do. Perhaps, however, Mattie may rotate things a little if things keep up as they are, so as to give all of us a whack at some surgery. I had some with Chuck the other afternoon for a while.
          The new set-up has John Malone and Capt. Long on the Med. Service (they came to us just before we left Italy) and the Receiving Officer is Capt. Schuster. Yes, none other than our old Emile Schuster!! He came to us in just the last few days. The Col. has been using him as sort of official interpreter, getting and hiring Frenchmen as litter-bearers and workers around the area. Shus had his training at McGill, but actually doesn't speak as well as Kuzell or Joseph – and I'm not so sure he speaks any better than I do – but the Col. happened to grab him at the start here. I'm glad I'm not in on that kind of deal, for I dislike bargaining with people like they have to do.
          In other internal news of the outfit: Bambi transferred to a Field Hospital and we got one of their nurses in trade. Bambi had put in for it some weeks ago.

                                                                                        Loads of love,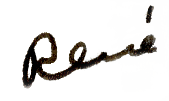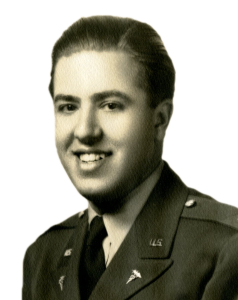 .