September 12, 1943
No 55 (continued)
Palermo, Sicily
Dear Folksies,          
          Al Jolson was here a few nights ago and put on a one-man show. He was fairly good — sang a few of his old songs, made a few cracks of the Bohemian Low Jinx type. In general he was entertaining for the patients and men, but it wasn't the type of thing that anyone would pay money to see or hear. Don't mistake me — I think it's swell that men and women like Jolson, Hope, etc. are making the tours that they are. It is a pretty nerve wracking business for them, just as it is for the soldiers, for they get to places that are being bombed on and off very frequently. For a man who has been on the stage as long as Al Jolson, and at his age, to be giving two to four shows a day and making rapid-fire hops all over, it is really remarkable. Also, I was surprised at how short Jolson was — he's really tiny.
          Night before last, we had planned to have a party up at the "Villa" as we have called it. However, Lois had to work late and I felt kind of on the seedy side, having a bit of diarrhea again. So, until the last minute, tho' we had planned the party with George, the two of us were not going to go. Nevertheless, Lois got off a little earlier than expected and my guts quit rumbling, so we decided to at least put in an appearance at the party. So, one of the boys drove us up in "Bonnie", the others having gone up in a small truck. Bishop, Helen, Hal, Fran, Liz, Kuzell, Russell, Bennek, Paul and one of our new girls, Betty Klarr, and George were all there.
          One of the transportation boys helped out and fixed up some food for the gang of us and it was very nice. We stayed a very short time and then hi-tailed it back for some sleep. The night ride apparently did me some good, however, for I awoke the next morning feeling perfect. Still feel swell now.
          Last night we were invited to a big party given by Col. Westmoreland's outfit. It was a nice party, but the only difficulty was that we couldn't leave until shortly after 7:30 P.M. and the place where the party was was about 25 miles up the road, and consequently it took about an hour to go up and an hour to get back, and just a little more than that time to stay there. We went up in a command car with Westy and Bam and had a nice time. The moon was bright, the scenery nice (despite the fact that it was night), and the cool breeze felt swell.
Loads of love,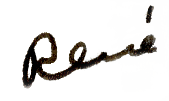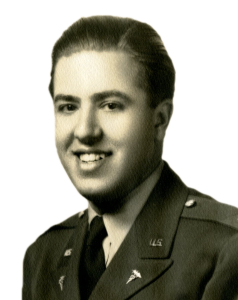 .