September 13, 1943
No 55 (final portion)
Palermo, Sicily
Dear Folksies,

            Yesterday turned out to be quite a gala day. Fran, Hal (Harold Williams), Lois and I left here about 2 P.M. going in a truck with several others, to the beach. Fran and I had arranged with some of the mess men to have sandwiches, peaches and tomato juice. So we stuck all the food, our swimming suits, towels, a blanket and the rest of our stuff in a barracks bag, and we were all set up for the afternoon and evening. The beach turned out to be a wonderful spot, the best we have hit to date. The sand was a trifle sea-weedy, but we found some spots where it was clear and the sand was clean. The beach sloped gradually into the Mediterranean and one could walk out quite a ways before finding oneself in deep water. However, it was most deceptive, for the water was so clear that when you were out quite a ways you looked down and thought that surely you could touch bottom, only to be surprised that the bottom was actually quite a bit further away than you had anticipated.
            At the beach there is a big clubhouse that has been taken over by the Red Cross and there are bath-houses, showers, and a two-floor recreation building. The lower floor is for the enlisted men and the top, with swell balconies overlooking the Sea, is for officers. They have a couple of pianos, a victrola and a library of a sorts.
            We baked on the beach for a while, swam for a while and then we hired a Sicilian boatman to take us for a ride for about an hour. After our boat ride we returned to the beach and ate our repast, which consisted of beef and cheese sandwiches and native peaches. The latter are a little bigger than our apricots and were not quite ripe enough, but one that I did manage to get was just right and tasted swell. It's funny how really good fresh fruit tastes after one hasn't had any for so long. After our dinner we loafed around the clubhouse until we got a ride back around 7:30 P.M.
            Then on our return home, we continued to have a good time. The 59th Officers have now opened a club of their own, and since we are in buildings it is perfect. We have a bar, and are going to have a reading and a card room and a dance hall. We have a piano and have purchased a good radio. And, of course, we still have the records we brought with us from the U.S. Wally Greene and Pete Joseph were the instigators of the club and with opening night last night it showed itself to be a howling success. Only the officers can belong but despite Roy Cohn's objections, it was voted that guests of members could be allowed into the club. So, the four of us (Fran, Hal Williams, Lois and I) joined in the festivities last night and all had a wonderful time.
            The opening of the club was sort of a farewell for Bert Halter, as he left us today. He has gone to a unit of the same type as we are, but a little more than half the size. He is going to be their orthopod.
            The party that night was really quite something, what with Wally Green and Pete Joseph acting as bartenders. We took some pictures of them behind the bar and hope that they come out for they ought to be perfect black-mail pictures. Now, Wally has trained one of our little Italianos in the fine art of bar-tending, and tonight he is doing the honors with great gusto. The latter is the one who is a first cousin of Rudolph Valentino, and he's a pretty good-looking kid, himself. He really is funny the way he has picked up English so rapidly. He only has to be told a word once before he had incorporated it into his vocabulary. He even answers the phone over at the nurses quarters nowadays and is not too hard to understand. Now, he has himself the permanent job of bartender and steward of the "Club" from 4 P.M. to 11 P.M. every night.
            Right now Lois and I are in George's supply section, each banging away at a separate typer, and we've been at it now for almost two hours. We had planned to have an educational evening with Lois doing the teaching. You see, she has quite a reputation as a fudge maker and as a consequence our baker petitioned us the other night to make a date for Lois to teach him how to make fudge. He had all the things essential for making it, but unfortunately tonight, we find that there is no chocolate in the hospital area, so it has to be put off for another day.
            Our baker, Ehrbacher, incidentally, is quite a character. He is a Swede and if that wasn't enough to make him difficult to understand, God was unkind enough to have given him a speech defect, so one has a devil's own time trying to understand him. When he's had a little vino – well, you can just imagine. But he is a swell baker.
Loads of love,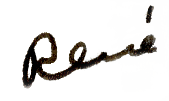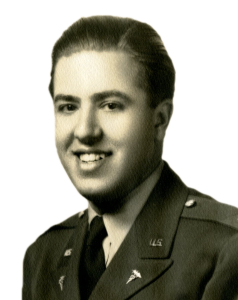 .