September 1, 1942
Camp Kilmer, New Jersey

Dear Folksies,
They really pulled a dirty deal yesterday. Actually the "alert" was over at 6 A.M., but Post Headquarters somehow failed to notify the 59th and it wasn't until we began to see a few civilians on the Post that we got suspicious and finally Carroll Russell phoned the Headquarters and at 10:45 A.M. got confirmation that the "alert" was over.
We didn't have a great deal of time so we decided to take a short trip. Bob, Bam, Drew, Welles, Blasdel, Lois and I went down to the Princeton campus. It was only a 35 minute trip by bus toward Trenton. It was a nice little ride and Princeton was well worth seeing.
It is one of the typical Eastern colleges –- a lot of stone buildings with ivy climbing up the sides. The lawns were beautiful and most welcome after the reddish-brown dirt of the camp. It has a fairly good sized campus which, however, does not in the least compare in size to U.C. or The Farm.
The chapel is a very nice one – large with beautiful stained-glass windows. They also have a very interesting book shop that we browsed around and which we hated to leave.
Last night one of the nurses was operated on and a nice juicy hot appendix was found. The Station Hospital surgeon did the job and Bert assisted, while two of our own nurses were scrubbed on the case. They did it under spinal and she seems to be doing very well today.
This morning I helped Bert give some more immunizations and then we played volleyball for a couple of hours. After finishing this I shall celebrate and get a haircut. Then, tonight we are going into N.Y.
                    Loads of love,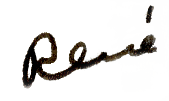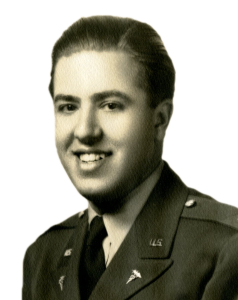 .