October 6, 1943
No 60
Palermo, Sicily
Dear Folksies,

            Despite the fact that things are going on as usual, rather full blast, 'tis rather quiet at the moment so here are a few minutes to chat with you. Lois is again working nights and sleeping days. As a consequence, haven't done anything exciting in the last couple of weeks. The one day I had off and Lois was only going to sleep in the morning, ka-fooey, it had to go and pour. So, naturally all hope of going anywhere was given up. However, on Friday, if the weather permits, we will at least go around the town again. There has been a PX established there, but as yet neither one of us has had a chance to get done there.
            A funny thing happened the other day. Fran found some pictures of San Francisco in a magazine and decided she would post them up on the wall in the Dispensary. There was a picture of Market Street, one of Geary Street, one of the beach, and one of the Golden Gate Bridge taken from the Lands End Road. The latter made me homesick and I wondered if it was such a good thing for morale.
           However, that same day, we had two Flight Surgeons come in and when they saw the pictures they both said (and this at different times during that day), "Well, who's from San Francisco, here?" When we said that the negative of that question would be easier to answer, they were both very surprised. It turned out that they had both interned at Southern Pacific with Bill Newsom. It was funny enough when that happened with the first one in the morning, but when it again occurred later that afternoon when the second fellow showed up, we decided that we should put up a big sign outside our gates saying, "San Francisco Chamber of Commerce inside!" Think Mayor Rossi will authorize that?
            We really had quite a time the other day, for just as we were eating breakfast, it started to pour and to blow and as we looked out the windows what did we see but one small tent and three large ones go up and down with the wind. The poor patients who were in the tents, convalescent patients, got sort of drenched, but otherwise were none the worse for the falling of the tents. It was quite a sight and the whole storm was over in a relatively few minutes.
            We are beginning to wonder whether it is going to be so nice to be in these fine buildings when winter comes. There are radiators in the buildings, but whether or not they are going to be usable is another question. Time will tell.
            George Davis is trying to get transferred to the Military Government here and it looks as if he is going to be successful and someone will be assigned from some other outfit to take his job. Will be sorry to see him go after working with him for the last ten months. He's certainly been loads of fun and has done a lot for us – transportation, etc.
Loads of love,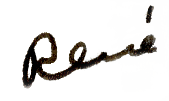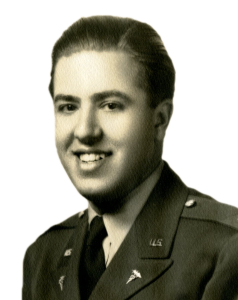 .