October 25, 1942

Dear Folksies,
       The last couple of days have been rather uneventful. Friday night Lois and I went to a fair picture, "Get Hep to Love," with Gloria Jean and "The World at War." The latter was nothing but a series of newsreels but was pretty interesting, though on the morbid side. After the show we stopped in at the officers' club where there was a party in progress. We stayed only a little while then home to bed early.
       Alain is now in New York and he is working in an advertising firm for some South American stuff. He admits that business is pretty bum, but if they survive conditions now, then they ought to do pretty well. I don't quite get it – whether he put some money into it himself, or just what. On top of that he says that the draft board has told him to be ready for a physical exam within two weeks.
       Last night I was Officer of the Day (or Night) so couldn't go far. Instead, played bridge with Lois, Bam and Fran in their barracks.
       'Tis all for now. And please don't get too damn tired, Dad.
                    Loads of love,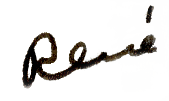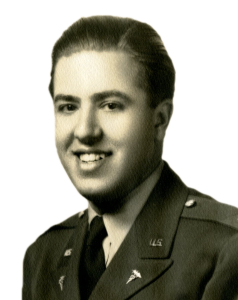 .