November 28, 1942

Dear Folksies,
       At the moment I'm listening to the Army-Navy game and I kind of imagine you are doing likewise. At least it kind of feels good to believe that you are — that despite actual land distance, we're not really 3000 miles away.
       It hasn't rained for the last 3 days, but there has been quite a wind, and with nothing around this area, such as hills, to slow the wind down, it really blows, and it is cold!! Despite the fact that I probably look like a goon, I've been wearing the helmet Mom made me and boy is it swell – no cold ears or cheeks. I got a good angora wool scarf for only $1.50 and also got Lois a similar one. With that and the helmet, I've been pretty well protected.
       The routine apparently is going to be 1 hour of sports in the A.M. and then a 10-mile hike every afternoon, except weekends – the same is going to apply to the gals. Of course, it's going to be a little hard on the guys who are off from 7 P.M. to 7 A.M. the night before and who really use that time in activity in N.Y.
       Yesterday morning's story along that line was really funny: It seems that at 6:45 A.M., yesterday, Cy Kiernan and Sid Shapiro came to the Penn Station in N.Y. to catch the 6:45 A.M. train back to camp. They then found Elmer Chappell, who asked them if they had seen Hal Williams at all. They had not, and asked Chappie if Hal hadn't been with him. Yes, he had, but somehow he lost him at the Penn Station, when he turned around for a minute. When asked what time he last remembered seeing Hal, Chappie said, "Well, it was 4 A.M. or maybe 3 or 2 or 1 A.M." They all finally got on the train and when they got back to camp, they found Hal sound asleep in his bed in the barracks.
       This was Hal's story: Somehow he found himself on the train, at just what time he knows not, and then later discovered the train didn't stop until Philadelphia. When he awoke there he found a little dog licking his face and a beautiful blond asleep on his shoulder. Somehow he managed not only to get her name, address and a picture, but he borrowed $3.00 to get back to camp, as Chappie had all the money there had been between them. How's that?
       Well, the boom was lowered on the 59th again — this time Miss Nicholls, the chief nurse got the bounce. What excuses His Highness used with officials in Washington, I know not — in fact, Nicky doesn't know either. Apparently Nicky wouldn't just be his "yes girl" and would state her opinions without too much hesitation. He just can't stand not having his fingers in all pies and can't stand anyone disagreeing with him in any way — even when he's wrong, which happens plenty. Nicky has certainly been efficient and all the gals not only mind her, but like her tremendously. There was plenty of mutiny last night — all the gals wanted to transfer. Perhaps the Colonel just wanted to get rid of her because she wouldn't accept his advances — who knows?
       The new chief nurse is the oldest of the other Reserve Nurses – Mary Diffley. She was a supervisor in surgery or in surgical wards at St. Mary's Hospital. It's also a dirty deal for Irene Gallagher who has been Nicky's unofficial assistant all along, for his highness expects Irene to teach Diffley all of the record-keeping, etc. Irene gets nothing for it – in other words, she'll do all the work and Diffley will get the raise in rank and pay. Such is life, if you can call it that!
      But, by golly, when you hear news as we heard yesterday afternoon – of the French bravery – I guess we certainly can stand a few such minor hardships. That business was certainly a surprise to me – 'tis too bad that that harbor had such a narrow outlet that they couldn't get the ships out, as 'twas certainly a terrific loss of material and men. But it certainly was "the epic story of the war." I wonder if any Americans would have had the guts to do what some of the Frenchmen did – firing on their own ships – at each other, to make sure the Nazis wouldn't get them. I'm going to be interested in Alain's reaction to all this.

                    Loads of love,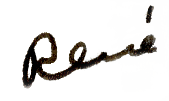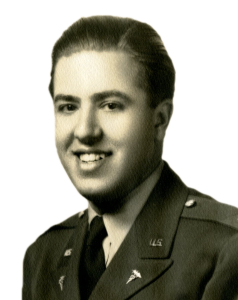 .