November 26, 1942

Thanksgiving afternoon
Dear Folksies,
       Things have changed considerably, but N.J. is still a big mud hole, though walks etc. have been improved. Living quarters this time are comfortable, not just large room barracks, but rooms for two, as we had at Ft. Ord.
       I'm in with Marv Kahn and we have a pretty good set-up. Distance from gals, however, is considerable – about a 15-minute walk.
       The rules are now stricter, as they by rights should be. Passes have just been limited in the last week and now can only get off 12 hours – 10% of the outfit at a time. That, therefore, means 20% per day.
       Each person thus gets off every fifth day. Lois and I got fixed in the same group O.K., and our first time off is Monday from 7 A.M. to 7 P.M. I may try to get to Alain, and possibly he could come down during the day on Sunday.
       What we're going to do around here, other than read, write, play cards, and possibly hike, I know not.
       I think the best piece of wearing apparel that I own is the helmet you made me, Mom. It's wonderful in this weather – despite the fact that it may look funny. Who cares as long as one's ears don't fall off!
       The gals are restricted very strictly – in by 11 P.M., can't go anywhere on Post at night without a male escort. They have, at least, a little decent furniture in their "lobby" – something they've lacked at all other times.
       We had a very good turkey lunch today – the food here is better than before.
                    Loads of love,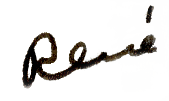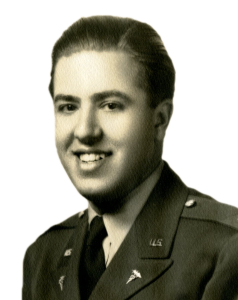 .