November 21, 1943
Continuation of No. 65
Palermo, Sicily
Dear Folksies,
             I must thank you, Dad, ever ever so much for the wonderful pair of glasses you sent me. They are really marvelous, but I feel guilty when I think of how much you must have paid for them. And then again, I shudder when I think how much my heart went to my mouth this morning when I started to open the package and realized that the glasses were in that miserably squashed looking cardboard box. But, when I saw that the glasses were still intact, I merely marveled at the luck. Golly, but you certainly are a trusting soul, Pop. To have put those glasses in nothing more than their case and that cardboard box and to have trusted them to the handling they get coming over here, well – 'tis just unbelievable.
             And, yes, the swell watch that Lois had Mom McFarland get and send for my birthday, also arrived in perfect shape. Unfortunately, Lois' watch is now on the fritz too, so the new one is shared – daytime by Lois and night-time by me. Guess we shall have to take a chance and try to get one of our watches fixed downtown, if AMGOT can recommend a good and reliable watchmaker for us.
             Dad, I feel sort of guilty that I had my extra salary put into bonds instead of just cash for you, but you can change them to cash if you need to or wish to do so –  'tis O.K.
            Dad, you will be interested to know that the 59th is doing some good research work at the moment – Kuzell and an outsider from some commission are doing most of it, for Kuzell found a million little spirochetes in the only case of fatal jaundice we had. He has also found the wigglers in some of the other cases that have not been fatal. Have plenty of material here for a study of that sort.
             So far, only a couple of our boys have been thusly ill – none of the officers or nurses.
            The Officers Club is having a big shin-dig this coming Saturday night. It promises to be quite an affair. Some of the gals have gone in for getting formal dresses made, and this is going to be a good opportunity for them to show them off. Lois is one who did not become so inclined.
            'Tis bed time now – we have been both going to bed pretty early lately, what with colds going around, etc. and trying to keep up resistance as much as possible.
Loads of love,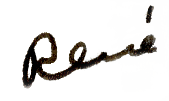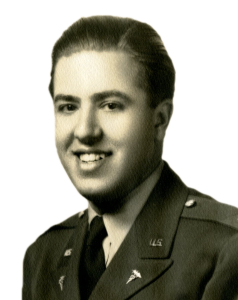 .