November 20, 1942

Dear Folksies,
     My sore throat and snozola are on the mend. I still cough occasionally, but much better after four good night's rest. Everyone around here seems to have had the same bug or virus, for there have been a lot of them on the ailing list. One of our nurses is in the hospital with a laryngitis, but will be O.K. in another day or two – at least O.K. enough to travel with us.
      I have spent the last three days doing practically the same thing – seeing patients in our dispensary for about an hour in the morning, then going back and doing what is commonly known as "bunk fatigue." I have slept some during that time, but have also read a bit.
      Yesterday 5 of our nurses got orders that they were being transferred out of the unit.
      A. was sent to Walter Reed Hosp. because of a trichomonas infection that had failed to clear up on several weeks of therapy at the hospital here. The catch, however, is that, it took 2 weeks to get the order of transfer to the hospital there, and during that 2 weeks her discharge cleared up and her last 2 cultures and slides were negative.
      B., a good kid, friend of Lois, Fran, Bam, etc. was sent to Camp Mead Hospital in Maryland. She was in the hospital for pyelitis and retention. She isn't very healthy, having had a spinal fusion at some previous date. She will be missed, but for her own good the transfer is O.K. She probably would never come back if she did go overseas with us.
      X. will not be missed – somewhat on the psycho side.
      Y. is a young gal who, however, went to too many parties and did a bit too much imbibing.
      Z. supposedly has a bad ankle and kidneys, besides too much of a desire for alcy and throwing herself around.
      I'm not sure whether I told you that Chuck Schwartz' wife had a baby gal about a week ago. After Chuck passed around the cigars, everyone came out with a big cheer, first for him, and then, just as at a football game, with "Come on Drew!!" Well, yesterday morning, Drew finally was able to pass cigars around himself – also a gal!
      Next ones in line are Stratte (Dec 15) and Welles (Dec 23) and then there are several others, such as Westdahl, Escamilla, Williams, Hamilton, Carlson, Huff, and I believe Russell. So far, with Kahn and Sterba also having had gals, it looks like some of the rest are going to have to have boys to take care of those gals in the future.
      The latest item of issue to us has been wool caps – little beanies with visors. It's beginning to look like we're prepared for most any kind of weather.
                    Loads of love,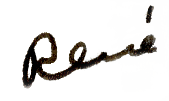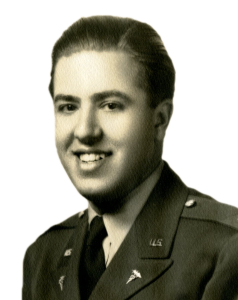 .