May 3, 1944
No. 20

Dear Folksies,
            Father Clark is leaving us to go to George Wood's outfit. He and George always got along together well. The Col. was not the least bit sorry to give him the transfer. In fact, when Clark's request came in, the Col. was put in a fine mood for a couple of days. Probably a lousy thing to say, but 'tis true. Tho' I must say that he had been better here than he had been in Africa. But, Daib, being a regular guy, put it all over Clark.
            Louise Moon is giving herself an engagement party Saturday night. Arlene Salt is getting married as soon as the permits come through in a few weeks.
            Had some excellent lobster at the bar – before dinner – twice in the last 10 days. They fixed up Dad's favorite mayonnaise mixture – yes, with mustard – and 'twas delish. Last night Jack and I had a bedtime snack made out of some canned tongue that he had and a bottle of beer. Also mighty good.
            Went to a baseball game on Monday and got a few good pictures – one of Mattie and the Col. in a real concentrated mood. I don't mean concentrated like all the food that is dehydrated – for they were not dehydrated, sweating profusely, both literally and figuratively, for, at the time, our team was in a tight spot. The game was an excellent one, despite the fact htat we lost in the last inning – having led the whole game.
            The team was composed of: Paul Braudigan (pitcher – Registrar's office); Al Maidens (relief pitcher); "Rusty" Holland (catcher); John Fedorchak (1st base); Berger (2nd base); Bill Newsom (3rd base – when at Stanford he had an offer to play big-time pro baseball); Lefty Watkins, Spainhower; and 3 others whose names I can't remember. Wy was supposed to play, but he had house-maid's knee for about a week and they slapped a cast on him to be sure he wouldn't play.
            Good movie the other nite: Olsen & Johnson in "Crazy House." They are very definitely nuts!
            Had "Jolly-Up" Friday nite. The few nurses that were brought really had a workout, for even Cy Johnson and Armanini were cutting up on the dance floor. Armanini was rather high and he even went out and did a rhumba with Len Schmitz, and everyone gave him the floor. It was a scream. Mattie was acting up also and the next A.M. he realized it, so that he swore he wasn't going to drink at the next party, which is this coming Friday nite. However, as we are starting calisthenics daily at 6:30A.M. on Saturday, with Mattie in charge, we have all conspired that we will each buy Mattie a drink during the evening. Saturday A.M. should be interesting.
                                                                                         Loads of love,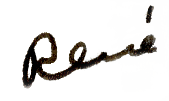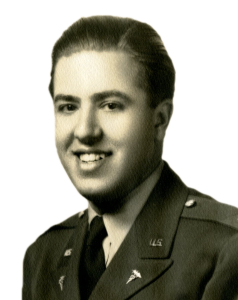 .