May 25, 1945
Heidenheim, Germany
No. 36 (conclusion)

Dear Folksies,

           Here we are getting bogged down in this swamp and are looking for a better spot, buildings preferred, in this general locale. Last nite the gang had a party, but I did not feel like going – saw "Gaslight" instead, and enjoyed it very much.
            Liz is going to get 10 days leave in the middle of June, and she is going to go to Paris to meet Maxie and get hitched there.
            Fadley, we hear, is going to be back in a matter of days. The lesion in his mouth was apparently completely excised and on pathological exam it was tho't to be non-malignant. However, at the time Wally Greene was there a few days ago, a definite decision hadn't been made. If it was "non" then Fad was supposed to be returning in a few more days. If it was supposed to be malignant then Fad was going to have 10 days of x-ray and then return to duty.
            Rip Williams [Harold] is supposed to be going home pretty soon. Skinny saw him the other day at Salzburg where Rip is set up in Hitler's Summer Palace, and, leave it to Rip, he has about the best room in the place, with a side room just to hold all the trophies he has collected. Rip apparently did a swell job once he got over his initial scare, for he had a mobile dental group – going around on a truck and taking care of the different small groups as needed.
            We got a special commendation today, not anything with medals or anything like that attached, but a letter of commendation from the General commanding the corps that we serviced some weeks ago.  In fact, we had one of the Generals and a couple of their Col's in the hospital for minor things.
            Which reminds me of one incident about which I know I did not tell you some weeks ago when it occurred.
            The night we were set up here, some German girl came in and told the Col. that there were two American soldiers dead in their town, who apparently had hit a mine in the road nearby. Because it was late evening, and because she definitely said they were dead, the Col. did not do anything about it till the next A.M., except to tell the girl to have the bodies bro't to the Burgomeister's office that nite and that someone would be up there the next A.M.
            As it happened, the job fell to me and when I discovered that one of the men was an officer who was sort of high in that corps headquarters, I figured we had better notify the Hdq. The Col. agreed with me so off I went that afternoon. When I went to the dept. to which that officer had belonged, they were naturally shocked, tho' they had had the MPs out looking for the officer, fearing something had happened to him, as he was long overdue. He had apparently gotten on a back road accidentally before the Engineers had and tho' the civilians had tried to stop him and warn him about the road he had gone on (probably thinking that they were trying to stop him for other reasons). I led some officers back to the place where the accident had happened and also had to break the news to the officer's immediate supervisor who had, strangely enough, entered our hospital as a patient with an infected foot that very afternoon while I was enroute to his headquarters.
                        Loads of love,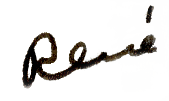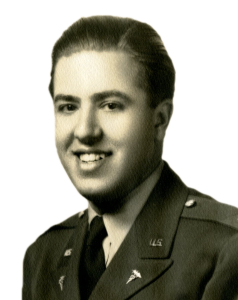 .