May 17, 1945
Heidenheim, Germany
No. 35 (continued)

Dear Folksies,        
        A couple of days ago had to go back up Heidelberg way for PX rations and then the last two days was busy with selling of the rations. Quite a little business, it is. That was also quite a ride back after those rations. We left early in the A.M. and were lucky enough to get back just at dark. At that we had to perform several other duties besides getting the rations – some other supply business and also had to go about 30 or 40 miles further to pick up three fellows who were being returned to us – boys who had been left behind in other hospitals or evacuated to Gen'l hospitals and who were now coming back to us via the Replacement Depots. That day, too, was a glorious day – in fact too warm if anything, and tho' the trip was long, it was scenic. Went thru Stuttgart and was rather surprised at the size of it. One approach to it is from the top of a hill and one gets a complete view from the peak. It seems to be quite a nice spot, and not damaged as badly as many other cities.
        Munich is about as bad as Roy and Frank had told us – it isn't level by any means, for it is too big a city for that – but it is really hit all over, particularly the railroad yards and factories. Of course, we did not have time to wander thru more than a small section of the city, but what we did see was enough to get the general idea. Did not, as some of the others have, see Hitler's beer garden and other famous spots. Perhaps shall be down there again and shall see what is left of those places, but actually it doesn't matter one way or another.
        The more I ride thru this country — and, as I have said, I've covered a lot of miles in the last two weeks — the more surprised I am at how beautiful the whole countryside is.  Last August and September I raved about Southern France, but, except for the actual Riviera, the country around here has that beat.  One of the prettiest spots I saw was when we passed a small lake and right beside it was about the only fenced-in land I'd seen.  On this land was a large home and grazing nearby were a couple of herds of thoroughbred horses.  They were saddle-horses and really sleek looking.  I was surprised to see so many on one person's land and wonder how they escaped being drafted into the German army.
                        Loads of love,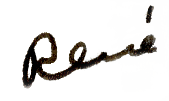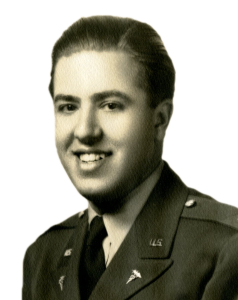 .