May 16, 1945
Heidenheim, Germany
No. 35

Dear Folksies,        
            Feel very much ashamed for not having written these last 7 days – gosh, I really slipped, more than I had realized!  Have, however, been kept busy despite the fact that we have been closed. 
        They made me procurement officer, though on paper Bish has that job.  We've been kind of working it together.  Bish located a trailer for the Old Man some days ago and as he was in a jeep he could not pull the thing back anyway, so the next day, with Clint Green and a couple of other fellows, I went down to get the trailer. We took a 2-1/2 and pulled the big trailer all the way home – over 150 miles. The trailer is one that had been used to move furniture in by the Krauts and it is about 23 feet long. It had a front seat in it apparently for the brakeman, and the three fellows that went along for the ride with us sat in that seat most of the way home. As we passed other vehicles on the way home it was fun to watch the expressions of those approaching us when they saw this trailer (an orange colored thing) behind us and then we usually could see their eyes widen even more when they saw the three fellows in the front of it. It was really a kick.

        We had quite a trip of it that day.  We stopped for lunch with Helen Nelson, as her gang [The 93rd Evac. Hospital] is on the grounds of the museum (I think it is a Natural History one) in Munich and we went around the city some, looking for a couple of other outfits. We even ended up by finding a brewery and being able to load our whole truck full with beer — brought it all back for the enlisted men's bar and was it appreciated!!! The spot we got the trailer at was some distance below Munich and thus we got our first view of the Alps from this side. It was a beautiful day and the visibility was good and consequently we really had a nice view.
        Since getting the trailer, I have been sort of supervising the construction work and helping the boys get the things they need to make it the way we think the Col. will like it. With both Bish and the Col. away, Mattie has been in charge in this area, but that actually means that Dunlap and I have been doing the work, for Mattie never bothers with much more than a few decisions, particularly when we are not working – and most of the decisions are still made by the Col. anyway, when we send messages to him, or, as yesterday, when he came back for overnight.
                        Loads of love,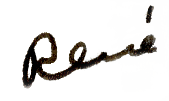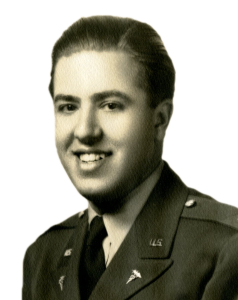 .