March 10, 1944
Conclusion of No. 8

Dear Folksies,          
          Some of the gals have gotten their first Lts. In the last week. Those that have arrived to date are: Danielson, French, Myren, Dottie Merrell and Ann Schleisman. There are several more to come yet, however. Incidentally, had Lois remained, she would have been one of them.
          The dog that the boys brought all the way from Africa and which has been with us for almost a year now, just recently had pups. She had six pups and all are seemingly doing fine, though "Suzie" the mom, almost died a few days ago, apparently from some sort of food-poisoning. When asked what type of dog the pups are, the boys all say they are "Half African and Half Sicilian." They appear to be little wire-haired devils and are white with black spots.
          Had an extremely nice letter from George Wood a few days ago. He is no longer the C.O. of his outfit, but is happier tho' he apparently enjoyed the power he had for the 10 days, as he was able to bring about numerous good changes in that time. He says his outfit serves the air-corps.
          Liz Liss and Martha Morris just got back from Cairo today and they had a really marvelous time. They apparently bumped into a few high-ranking officers and even rode in their plane part of the way and then were shown all over Cairo by them. They really were royally entertained and saw all the sights. Apparently they were about the only females there in town, and they practically had to fight off the officers that tried to beat a path to their door. Liz brought me back a very nice black wallet. The one I got in Casa had started to come apart.
          It seems that Cairo has practically everything that one can want, everything is expensive but they have it. It seems sort of an outrage, however, that things such as candy bars are so plentiful there, and yet up closer to the front they are almost unheard of. For instance, the ration of candy bars here is one per week and at Cairo it was 5 per day. Then, too, they had just oodles of Coca-colas, and we've seen only one since leaving N.Y. But, that's the way things go!
                                                                                           Loads of love,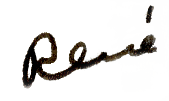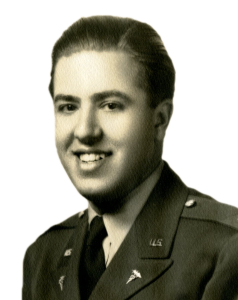 .