June 29, 1944
No. 33
Anzio, Italy
Dear Folksies,
            A few days ago I had an opportunity to travel to Rome for a visit as Don Vallar had to go up there to pick up some things and the Old Man O.K.'d someone else going along.  Morduant went also sort of half and half on business and we had quite an enjoyable time.  We walked around the city a great deal, saw the muddy Tiber, and visited the Vatican.
            We had lunch with some of our former Sicily friends — intelligence guys — and then went to St. Peter's Cathedral.  What a joint that is!!  It certainly is tremendous and very beautiful with its mosaic copies of Michelangelo's paintings (the paintings being in the Sistine Chapel which was closed to visitors), its gold ornaments, columns, etc.  The statues, like all of Michelangelo's works, are very life-like with perfect anatomical shapes, as our guide repeatedly pointed out to us.  Incidentally, we were rather unlucky in the choice of guides, for the guy that picked on us was 73 years old, and had been a guide there for some 60 years.  His English might not have been too bad, but he had difficulty with any language — whether it was his false teeth or what, I know not, but in his halting, hissing and sputtering way, we managed to understand about 25% of what he was trying to tell us.  Some of the other guides we saw, of course, were considerably better — some left over from the Old Cook's Tour times. 
            When one looks upward toward the dome from the inside of the Cathedral one is amazed at the height of the building, but when one goes to the top and looks down, then one is even more stupefied by its height.  Looking upward into a cone it doesn't look nearly so high as it does when looking downward from that same cone.  Yes, we were foolish enough to go to the very tip-top, not quite realizing what a job that climb actually was.  One has to go round and round the circular staircase until, when the top is finally reached, one is so dizzy that he continues going around and around on the level top.  At the start of the climb one is rather deceived, for the steps were inclined gradually so that the height of the individual steps was no more than four inches.  But then, suddenly, all that changes and you are climbing up precipitous steps in a very tight and rapidly ascending circle.  In fact, near the top you had to walk bent over sideways at a 45 degree angle to conform to the shape of the dome.  We managed to get some pictures taken from the very top and sure hope they come out O.K., for they included the Tiber, the Vittorio Emanuele Monument, and most of Rome in them.
                                                                                        Loads of love,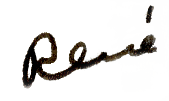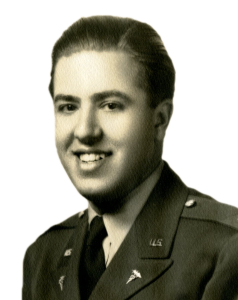 .