June 28, 1945
Ellwangen, Germany
No. 39 (continued)

Dear Folksies,

         The Advance Party consisted of Gil, Gerbode, Chatley (Mess Officer), Eddie Welles, Nelson Bell and myself. Chatley, of course, was in charge of setting up the mess and running the men, Eddie was put in charge of the insides of all the buildings, Bell had charge of the plumbing, sanitation, etc., while I had the job of getting the outside cleaned up, procuring all sorts of things, arranging things with the Military Gov't, etc.
         The place we moved into was a former SS barracks, and tho' it was plainly marked with Red Crosses, there was not the slightest indication that the place was used even for an infirmary.  Oh yes, in one small corner of one of the houses (where the nurses are housed now) there was a small clinic run for the wives and families of the SS officers.  That building wasn't even marked with red crosses, but the bigger one that had oodles of ammunition and all kinds of grenades and shells had red crosses all over.  The junk we had to haul out of here to put the place in order was amazing.  We burned up three dummy tanks, hauled away 8 wrecked civilian vehicles, and are still using our dump trucks to haul dirt, trash, etc. away.
         The men live on the whole top (3rd) floor of the main building. I'm living with Jack again. We have a nice room about the same size as my room at home, complete with green-flowered wall-paper. Bish lives up with the Lt. Col's and most of the Majors are in the Col's building.
         Tomorrow am going with the bus on its first real long trip since we brought it from near Salzburg – taking the boys to Strasbourg so they can catch the train to Paris.
         Am going to call it quits now – 'tis 11:30 P.M.  But before I close, other important items – shall enlarge upon in next letter, which, I promise you will be in the next 2 or 3 days:
                        Loads of love,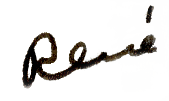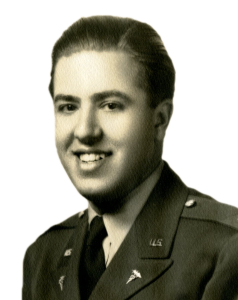 .