June 21, 1944
No. 31
Anzio, Italy
Dear Folksies,
            Enjoyed the clippings, Dad, particularly the one about the Stanford guy operating on the Cal man. Posted that one up on the bulletin board and all got a big kick out of it.
            I never have understood why the physical requirements for an officer are higher than for enlisted men, for the life they lead, in general, is certainly far less strenuous than the life of the enlisted men when it comes to everything. The men have to do all the lifting of equipment, walk when the officers ride for the most part, etc. etc. But then, here again, that's the army.
            Have again been mighty busy the last few days. I've had a lot of stuff dumped on me. Our V.D. ward gets bigger daily and my medical ward of 30 beds is constantly full. And besides that, I have a 60-bed ward that is used primarily for boarders – not much has to be written on their charts but one has to see them and prescribe if necessary. Also, have the female patients at the moment – all but our own nurses who are, thank goodness, under Brown's wing.
            Had a wedding here the other night. Arlene Salt was married. Wedding in a tent! She got 7 days off and went to Naples or Rome, know not which. They tied some 5-gallon cans on the back of the car (a small Italian one) and they went clanking down the highway.
            We see by the papers that many of our old friends whom we had known and had as patients in Africa and Sicily, are in on the big things in France. Have many friends in that 9th Division, Col. Westmoreland, and others.
            We spent just about one whole day fixing up our tent – Armanini, Klein and myself. We finally have it looking mighty classy and 'tis far more comfortable than it was a first. We did a lot of digging, put in a good wooden floor, and put in some other improvements.
            All the big-shots are away at the moment and all is quiet. Roy is C.O. Mattie has been away about 6 days, the Old Man left today for a couple of days, and Reilly, Padre Thissen, and Mary Diffley went for about 3 or 4 days.
            Lately, we have been having evening snacks while listening to the 10:30 P.M. news – in conjunction with our next-door neighbors- Russell, Schwartz and Westdahl. Soo, as you can imagine, the deviled ham, etc. has disappeared rapidly. Could, therefore, use some more of same. How about an occasional can of good asparagus? Sardines? Do they have canned smoked salmon?
                                                                                         Loads of love,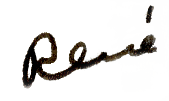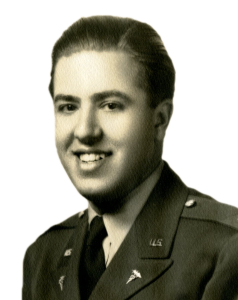 .