July 30, 1944
Battapaglia, Italy
No. 37

Dear Folksies,

            Some six days since last writing, but during that time I cannot say that I have been busy. It has been so hot during the daytime that it has not been very conducive to staying in one spot to read, write or what-have-you. Have sat around most of the time and just had numerous bull-sessions, wandered the area, gone swimming some, and in general loafing.
            Have had a couple of visits to the city and have seen some old friends. Saw George Davis for a few hours the other day. He was only over for a short visit to Italy. He's really got quite a job now about which I'll someday be able to tell you. He is to get his majority sometime in the next two weeks supposedly.
            And then, surprise of surprises, while in the PX, I see someone coming my way whom I amazed myself by recognizing immediately, and who recognized me also immediately – none other than Bob Bonner, whom I hadn't seen at all since Galileo High School days. Bob was then in my class and we studied together frequently. He was with one of the divisions that was on the beach-head and managed to get through that experience O.K. but was later wounded just before Rome was taken. He had a piece of shrapnel come down on him just above his clavicle and just barely nick his lung and come out behind his scapula. He now looks fine, but is awfully thin, being 6'1" tall and weighing only 126 pounds at the moment. As a result he may be reclassified.
            Gus Stola is going to be leaving us, going home on rotation. He is our Silver Star man who was through the Tunisian campaign and was in England before that. He certainly deserves to be going home.
            My two watches are again on the blink – something haywire with the balance pin. So, as I am unable to sit long enough in one spot to be able to trust to an Italian fixing them, I am going to send them both home so that you can have them fixed and sent back to me. At the moment I have borrowed a big 1 dollar job from Wy.
            I had a bit of a problem the other day. We had borrowed two trucks from a nearby outfit and they told us that the gas gauge didn't work and that they had just filled both trucks with gas and oil. Being darn fools, which we usually are not when it comes to something like that, we did not check. We were hauling nurses' luggage in those two trucks and one of our own, and as most of the drivers were already busy with our own trucks, I took the convoy of three trucks, driving one of them myself. I was driving the rear truck and suddenly came upon the middle truck stuck alongside the road. Yep, he was out of gas and then I decided that perhaps the gauges were correct, for his registered empty alright, but the heck of it was that mine was barely above the same line. We had no extra gas cans on those trucks, so had to borrow one from the gas dump that luckily was not too far away. Then we had to fill both trucks and finally reached the lead truck and our destination without further mishap.
                                                                                        Loads of love,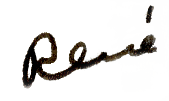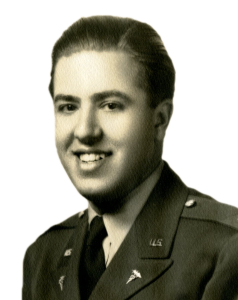 .