August 1, 1944
Battapaglia, Italy
No. 38

Dear Folksies,

       I sent my two watches home to you yesterday. How these two got broke I know not, but they had both been busted in Sicily and fixed there, but they went haywire soon after without dropping or anything else.
       Perhaps you will think me extravagant, but I really need a watch badly, so luckily Don Vallar was able to get the unit's ration of watches today – that is one watch for every 60 men in the outfit, and so he let me buy one of them – only $24 – a good one, "Robot" by name, and 'tis waterproof.
       About sending the other watches back, well, just hang onto them for a bit, but I think that probably after a bit you might send one of them back so I can have a spare.
        Saw an excellent movie last night:  "Song of Bernadette". Jones, Polly and I just returned in time to see it, having been on quite a long business jeep ride. I was helping Jonesie with some supply stuff and Polly was getting Red Cross things straightened out.
        Gee, Dad, your hike sounds swell and it also seems to show that you are still darn good, especially on the downhills. Your descriptions of the surrounding country up there where you have been hiking certainly brings back memories of the years we have spent in that neck of the woods. Save some of that energy for hiking up there with me when this thing is all over over here.
                                                                                        Loads of love,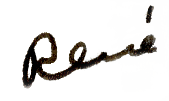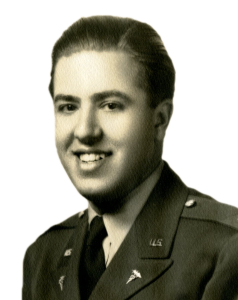 .