July 14, 1945
Wabern, Germany
No. 41 (continued)

Dear Folksies,

       One of the funniest things we heard about was the distribution of the so-called "Buddy-badge," the Bronze Star, amongst the members of this outfit. They gave out some 31 Bronze Stars just because they were there to be given out. What a deal! And the 59th gave out but one Legion of Merit and 3 Bronze Stars (Ray Carson got one just before we left Ellwangen).
       One of the first things I asked Col. Yarborough was whether or not we could keep the bus with us – since it was not signed out to the 59th at all. He said we certainly could. We were all mighty glad for I don't know what we would have done if we had had to give up that bus. Green, Hangar and I had it sort of figured out that we would take off and return the bus to the original owner, making a two-week trip out of the deal.
       We soon found out that the gang from the 108th, who were going to the 59th, had played a dirty trick on us — they had taken most of their equipment, i.e. hard to get stuff, with them, despite the fact that these things were on the books up here.  We found that there was no wire right off the bat and so I took Schnitkey with me and right to the 3rd Div. we went. Back we came with some wire in a short time – off the record stuff to be sure, but 'twas the wire we needed.
       When I walked into the Division C.P. and spoke to a Col. there and told him I was from the 108th, but formerly the 59th, he felt as badly as we did about the whole thing. In fact, one of his Junior officers sitting in the room immediately asked after one of our nurses. Soooo, naturally I knew we wouldn't have much trouble getting the things we needed. I, of course, immediately got them on the ball looking for buildings to put us in, for this business of being in tents with the war over, particularly from the patient stand-point, is a no-no. Surgery is hot as hell, full of flys, and all in all 'tis a bad situation.
       Then, too, this gang didn't have near the equipment that we had – of course we had picked up all sorts of things in the 2-1/2 years of scrounging around from the days of looting the Casablanca docks to recent days. We unfortunately had all the items picked up on the books from time to time, so that we could not bring them with us – things like the electric saws, electric welders, etc., etc. ad infinitum. Soo, we just don't have the tools with which to fix this place up decently, even if we are going to stay in tents. Things don't look too promising as far as buildings are concerned.  I've scouted a good deal and so far haven't seen any buildings or group of buildings in this area adequate for the hospital — but time will tell…
                        Loads of love,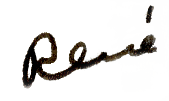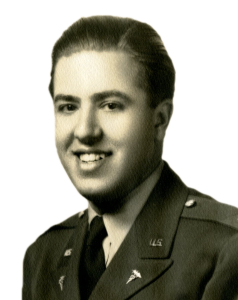 .