January 8, 1944
No. 71 (continued)
Palermo, Sicily
Dear Folksies,
            The trip with the boys was quite a success. We took just one truck and there were 14 boys and myself. Left here at 6:30 A.M. on Monday and returned at 2 A.M. on Thursday, all rather tired but having had a fine time. We visited primarily, Catania, Taormina, and Messina, going through the heart of the island and then using the coastal route at night, for we knew that the latter road was O.K. except for the places where there were supposed to be bridges and then there weren't any. The interior of the island is interesting primarily because of the type of towns that they have. They are all built on the tops of mountains, as if they were started from the top down, and when you come upon them from a distance they have the appearance of gray ice-cream cones. Some of the towns are even built right out of the rock itself — the houses dug into the rock, i.e. carved out of the solid rock. Most of these towns are pretty small, population probably from a few hundred to a thousand, but they are not very far separated from each other. When they built these towns they had no idea that they would ever run a highway through them, for the main road goes through what seems to be the narrowest of narrow passageways. With a jeep it would be O.K., but with a 2-1/2 ton truck it is another story. We were very glad that we hadn't taken the trailer along as the other boys did the week before.
            There were some spots where we had to take the truck through rivers and we wondered at times whether we were going to have to dig ourselves out of the center of the river, but it never actually came to that. We brought our own rations along, but managed to only have to cook one full meal and two breakfasts, doing a bit of chiseling here and there for some of the rest and also eating in some of the better Sicilian spots. While in Catania, we ran into a Sicilian who came from Boston, and he gave us the lowdown on some places, so we managed to have a couple of good meals there.
              We got to Messina just in time to see Italy across the straits, for the weather closed in on us and it started to pour, so soon you couldn't see very far at all. It is really a very short distance from Messina across to Italy — just about like crossing the Bay to Oakland. On the way home we came through all kinds of weather — rain, hail, and snow, but we managed to do all right and arrived safely. We were certainly lucky as far as the weather was concerned for those first 2-1/2 days were just perfect — rather on the cool side, especially when we got near Mt. Etna and the wind came tearing down off its snowy slopes, but we were never really too cold. Of course, we all had been forewarned and wore our woollies, upper and lowers. I made good use of those wool gloves that you sent.
                                                                               Loads of love,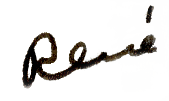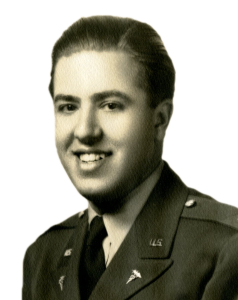 .