February 5, 1944
No. 2

Dear Folksies,
            Gee, I didn't realize that so much time had elapsed since my last epistle to you, but I have really been kept plenty busy. Tho' most of the hospital has been going along pretty much on an even keel, I, for some reason or other managed to get some cases that kept me hopping (more of these in a minute), and then I was working on a survey of our diphtheria cases (ie. all that we have classified as such in the last 4 mos.) and had to present a paper on this subject, along with the two cases of cutaneous diphtheria, before the assembled multitude of other M.D.'s at our conference on Tuesday of this week.
            Needless to say, I cannot give you figures, but our biggest difficulty has been in deciding just what to call some of the cases. We have had so many cases where the patient does not have clinical diphtheria, yet has a positive throat culture and positive fermentation and virulence test. Then, again, there have been cases that have been very definitely clinical diphtheria with positive cultures, fermentation & virulence tests, and yet these same people are definitely known to have negative Schick tests. Why?
            The other cases that have kept me busy were a couple of pneumonia cases – virus type – that, of course, didn't respond to sulfa, but strangely enough had terrific headaches until the day that we stopped the sulfa…and then they made a most dramatic recovery symptomatically, despite the fact that during the whole course of sulfa (6 days) their chest findings and chest x-ray findings increased startlingly — so that whereas when they came in they had minimal amount of pneumonitis, after all that sulfa, they had each one a whole lobe involved.
           Our basketball team has kept me sort of busy, as they have played about three nights per week — unfortunately they have not done very well. They seem to do the best against the good teams and then proceed to take a real beating from the teams that they should beat easily. As a consequence we are pretty low on the list.
           George Wood was transferred to a Field Hospital, to be Surgical Chief. He will likely get a promotion, but he didn't care about that and wanted to stay here. Why the transfer, je ne sais pas? George has always been a quiet one and has not made a noise about anything at any time, as Cohn has. I really feel terrible, for George had become quite a good friend in the last few months and I shall miss him greatly.
          Also, of the Majors he was by far the best liked by the enlisted men, with the possible exception of Wally Greene. George was plenty unhappy about the transfer. He had asked for one almost a year ago, but had since become very happy here and didn't want to leave.
            On the other hand, Roy has asked and asked and asked, but to no avail – the Col. won't let him go. I imagine the main reason he won't let Roy go is that if anything happened to Mattie, actually none of the others have the push to do the things Roy would do if he had to take over. Despite the fact that he is always griping about something, Roy is one smart cookie, and darn few ever disagree with him medically and find themselves right. On other subjects, well – I won't go into that here.
                                                                                            Loads of love,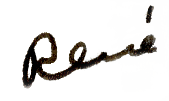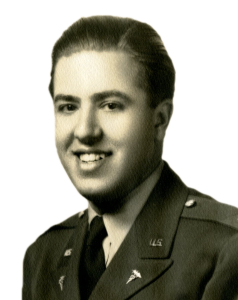 .