September 5, 1942
Camp Kilmer, New Jersey

Dear Folksies,
       Thursday evening we went into N.Y. as usual, but couldn't get tickets for the Olson and Johnson show, i.e. the half price tickets. May have to get the regular tickets if we want to see it.
       We had arranged to meet an old friend of Lois' at the Commodore. The friend was a girl who was also the daughter of a Major and who traveled around from Post to Post at just about the same times as did the McFarlands. This girl, Barbara Cole, joined us and sat with us while we ate, as she had already eaten. She works at Floyd Bennet Field as a secretary now, but is also a pilot herself. After dinner the three of us went to see the play "Uncle Harry."
       After the play, Barbara left us, and Lois and I walked over to the Waldorf-Astoria where we again met Bill Newsom and his gal. Stayed there and danced despite the fact that it was pretty warm tho' the place is air-conditioned. Before the dim-out regulations that "Starlight Room" at the Waldorf could have the ceiling rolled back so that it would be truly a "Starlight Room." Now, however, they have twinkling stars indoors.
       Today the alert that was on yesterday when we returned, is off again.
                    Loads of love,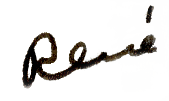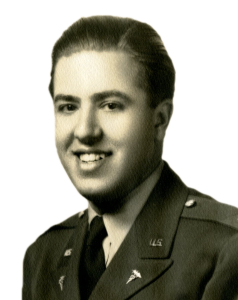 .
Watch for my next letter
September 7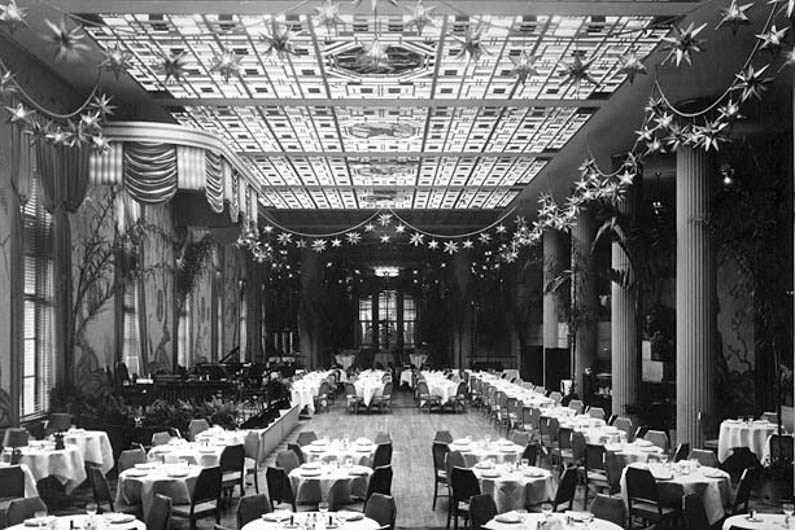 Starlight Room, Waldorf Astoria Hotel
September 7, 1942

Camp Kilmer, New Jersey

Dear Folksies,
Saturday night we went in to N.Y. and met Horace and Therese downtown and they took us to dinner at the "Claremont" which is an old eating place on about 120th St. on Riverside Drive. It is right by Grant's Tomb Monument and is an outdoor eating place. They had a good orchestra and a good dinner and we enjoyed both very much. Ate slowly and danced some, enjoying the perfect weather that we were lucky enough to have.
After dinner we went to see the movie "Holiday Inn" with Fred Astaire and Bing Crosby. 'Twas very good and you all would enjoy it. After the show, attempted to get a good old California milk shake, but they just don't have them things in N.Y. The Walgreen's Drugstores come closest, but they aren't too close.
Slept at Helen's as usual and then got up at about 7:45 A.M. and after breakfast, Nadia, Lois and I went by train to Long Beach, which is about 50 min. from New York. There is a very nice beach there and we had a swell time for 3 hours swimming and lying on the sand. Despite the fact that it was Sunday and a beautiful day, the beach wasn't crowded. Of course, we probably left when most of the crowd was just beginning to arrive. We had to leave by the 1:40 P.M. train to get back to N.Y. so that we could catch our usual train to Camp.
We got back to camp and found another "alert" on, but 'tis off again this A.M.
                    Loads of love,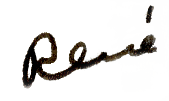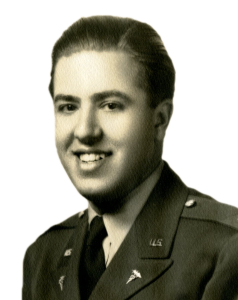 .
Watch for my next letter
September 9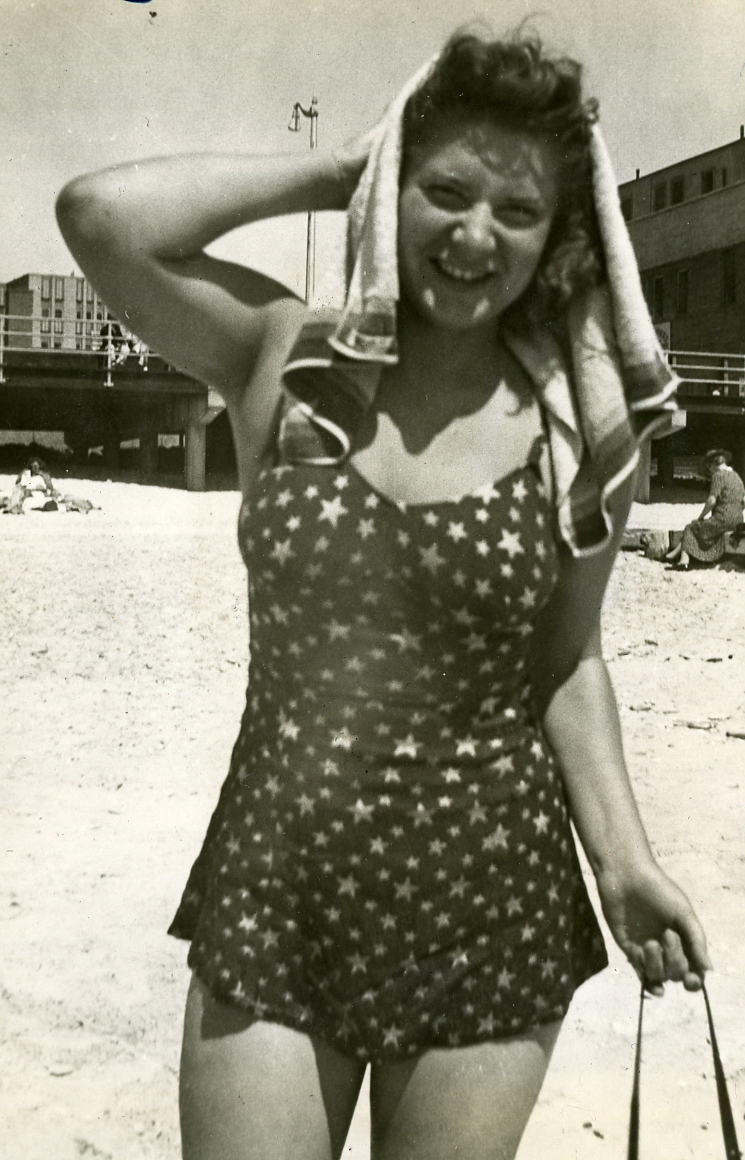 September 9, 1942

Camp Kilmer, New Jersey

Dear Folksies,
      Night before last there were 6 of us who went to N.Y. together – Bob and Bam, Ed Cane and one of the other nurses. We had a wonderful dinner and relatively cheap, at a place called "Barney's". Had crab cocktail, a wonderful tenderloin steak, and ice cream for $2.00. What steaks that place has!! It may seem like treason, but this place has Solari's beat a mile.
      Yesterday Lois and I did very little, visited a lot of shops along 5th Avenue, and saw a lot of things in one little art store that intrigued us so much that we were in there for almost an hour. Later in the afternoon, we went to Ciro's on 5th Avenue where we picked up a Zircon ring we had picked out there a few days before, but which had to be changed in size. I think I'll ask Gram if that means that it is "serious."
      We came back as usual and found that things had happened here in our absence. We have had a continuance of the appendicitis epidemic. As I think I told you, one of our nurses, Miss Thornton, was the first to have hers yanked out a little over a week ago. Then 2 days later, one of our corporals developed the same thing. Well, on Monday night, early, Frank Lusignan became ill. The Col. was away and Mattie had slightly overstayed his time in N.Y. so that instead of returning at 5 P.M., he was finally found in N.Y. and he got back about 9 P.M. At 1 A.M. yesterday, therefore, Mattie and Bert yanked out Frank's appendix. They did it under spinal and apparently it was quite a comedy, for Frank kept saying "no that isn't my appendix there, you've got ahold of the wrong thing – do you really think you know what you're doing after 5 whole months?? Etc. etc."
      There were numerous adhesions around the appendix and they did have quite a little time getting it out, but it wasn't a very bad appendix and Frank is doing fine now. Hope now that we don't move before he is able to move with us.
      We had another minor casualty in the person of Roy Cohn, who has hydrarthrosis of the knee. He is walking around, however, so it can't be too bad.
      Right now it is raining cats and dogs and we are on another alert. The place is a bloomin' mud hole and with nothing to do but sit around and read, write or play cards, the place is rather gloomy.
                    Loads of love,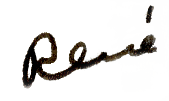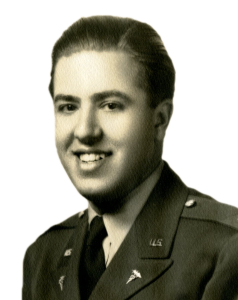 .
Watch for my next letter
September 11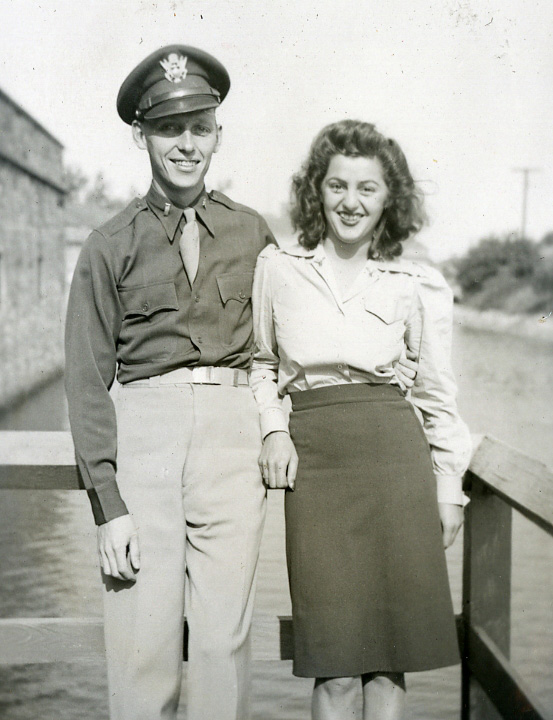 Bob and Bam
(Bob Treadwell and Charlotte Bambino)
December 3, 1942

Dear Folksies,
       Sunday night we went to bed early in preparation for an early start on Monday. I got up a little before 6 A.M. on Monday and after getting ready I walked over to Lois' barracks and with Lois, Bam, Fran, and Pat Barry and Gert Brazil, I took the bus to N.Y., leaving their area at 7 A.M. and arriving in N.Y. at about 9 A.M. We could have taken the train, but probably wouldn't have gotten to N.Y. much earlier. Furthermore, the nurses have been told some screwy thing about a rule that they are not to ride on trains except on Tuesday, Wednesday and Thursday. ??why??
       At any rate, we had breakfast, the 6 of us – me and my harem, at Toffenetti's on 42nd and Broadway. After breakfast we went shopping. The gals were looking for some raincoats and also some uniform dresses, so as I had nothing better to do, I went along with them.
       We traipsed around to a few places and then finally landed up at Sak's 5th Ave. where a couple of wholesale houses had referred them to. The store there had recently opened a new dept. for nurses uniforms, etc. and the woman who was in charge of the department was very nice.
       While I was sitting down and the gals were preparing to try on things, this manager came over and asked me where I was from. When I told him, "California" he asked, "Where in California?" When I said, "San Francisco," he proceeded to reel off a couple of names asking me if I knew those people. And, by golly, of course I did!! When I told the gals afterwards that the manager and I had had quite a conversation, they were amazed. The people this man knew were Jim Ransohoff, Bob Ransohoff, Jerry Simon, Harry Camp, and the Levi Strauss gang. 'Tis a small world, ain't it?
       After whopping around a bit and walking up Fifth Avenue, it got late in a hurry and so Lois and I went to the Essex House to meet Helen and Mischa. After a good lunch with swell oysters, we left and went looking in shops for a few other things that Lois wanted, shoes, slacks, etc. We also went to Macy's and got some groceries for the gals, as their food at their mess hall is so lousy they have taken to eating most of their meals in their barracks out of groceries that they get plus cookies, etc. They get their thermos bottles filled at the PX and manage pretty well. They go to maybe one meal a day, or at least some of them go and bring stuff back.
       At 6 P.M. we met the gang at the bus station and got back here at camp a little after 7 P.M.
       On Tuesday morning I loafed in bed until almost lunch-time. Then at 11 A.M. we all went over to the gas chamber and went through with our gas masks on. The man in charge wanted us to take off our masks and go through rapidly with them off, but as we had done that once at Ft. Ord, we very nicely refused. The gals took off their masks and went through, however, but they hadn't done it at Ord. The concentration of the gas in the chamber here was only about 1/10th of what it had been at Ord when we went through, and I remember how we cried for hours after that little experience.
       Tuesday afternoon we had a hike – about 9 – 10 miles, skirting the camp and going along the banks of the Raritan River for a while. It was pretty cold, but not terribly windy and we walked pretty rapidly so we kept warm enough. Wally Greene and I were in the lead and we kept up a good pace the whole time.
       Tuesday night we went over to the Officers' Club where there was quite a mob. The club is now a two-story affair, the second floor being a balcony all around the room. There was a juke box providing the dance music, but the pieces were old and bum, so it wasn't so good. However, for a change it was better than sitting around in the barracks playing bridge, etc.
                    Loads of love,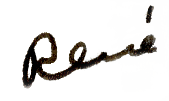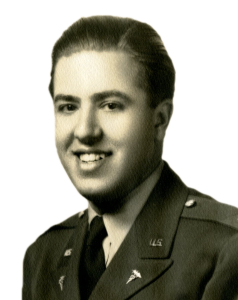 .
Watch for my next letter
December 8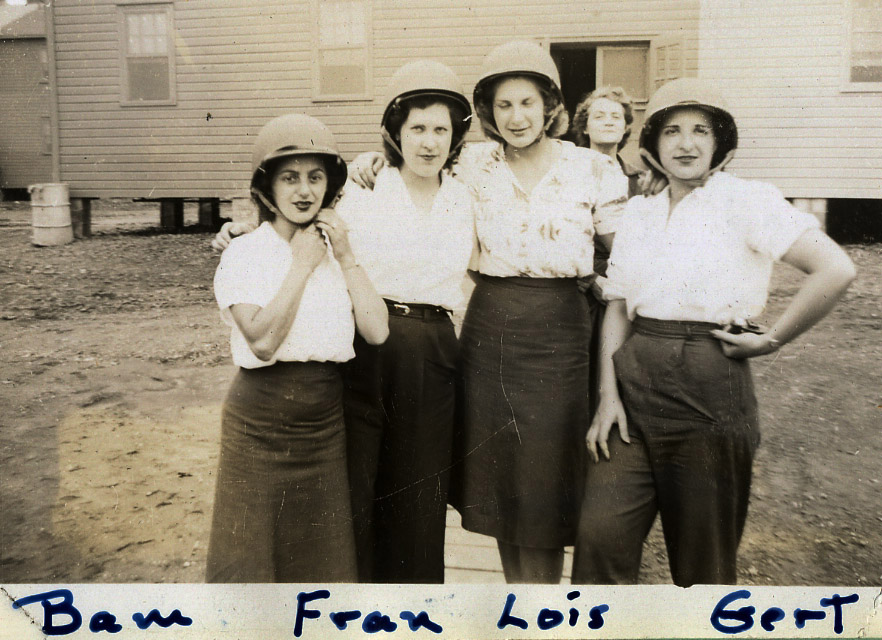 "René's Harem" – minus one. René went to New York City with nurses Bam (Charlotte Bambino), Fran (Trembley), Lois (McFarland) Gert (Brazil) … and Pat Barry (not pictured here).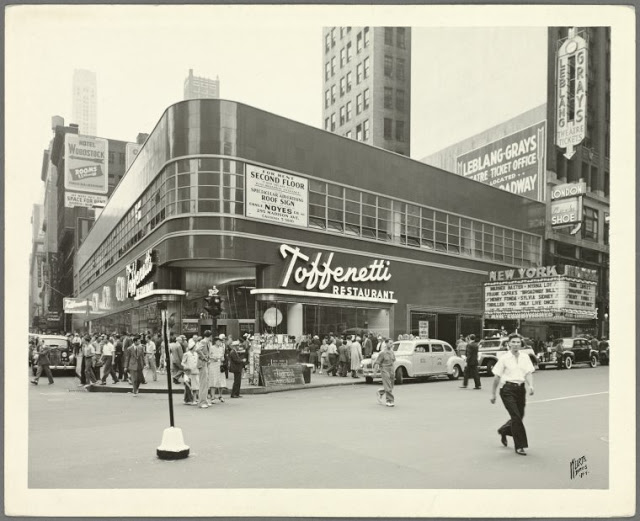 René and his "harem" had breakfast at Toffenetti's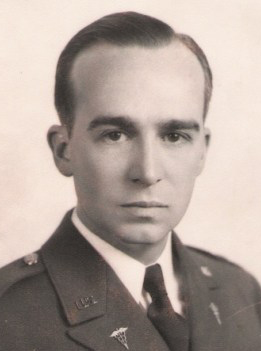 Wally Greene and René were at the head of the group all the way back from their hike.

December 9, 1942

Dear Folksies,
       I was sure glad to be able to catch you last night from N.Y. When I called home at first, I was terribly disappointed because, as that was about 10:15 P.M. I knew that we only had about an hour more in which to try again. Then, as no one answered at home I figured that maybe you were at Sal's and I decided that if not there I would try also Gram's, Cerf's or Wildberg's, as I knew 'twas better to get you from N.Y. than from Camp, as it is darn near impossible to get a line around that time from here.
       I was thankful when I heard Minnie's voice say to the operator that you had just left there and were heading home. I was then praying that you weren't going to stop at Children's Hospital or Cerf's or some such place. It was certainly good to hear your voices. Just before getting you, we had called Lois' Mom and were lucky there, getting them easily.
       Since I wrote yesterday the only one in N.Y. that I was able to contact on the phone from camp was Therese. She agreed to try to round up the others and get them to her house. Then, just before leaving the camp at 4 P.M. I was able to get a call through to Alain. We called him again from Penn station and agreed to pick him up on the way to Therese's.
       This we did and when we entered Therese's apartment we saw she had done well. Besides Therese and Horace, there were Lenny and Babs and Helen. We stayed at Therese's until around 8 P.M. As Therese and Horace work on draft boards they gave Alain some advice as he was going up the next day for his physical exam.
       Before leaving Therese's we went over and picked up Nadia (who had already had dinner) and took her with us to Lindy's. As it was a meatless Tuesday we had some swell chicken and also had some wonderful oysters. I treated Alain for dinner as a birthday present for him, as his birthday is tomorrow.
       After dinner we went back to Nadia's and then started the phoning to California.
       As far as Xmas is concerned, the call last night would be enough of an Xmas gift – 'twas sure swell to be able to talk to you more or less on the eve.
                    Loads of love,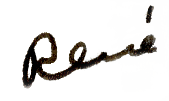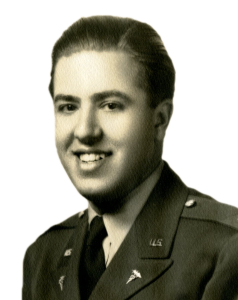 .
Watch for my next letter
December 21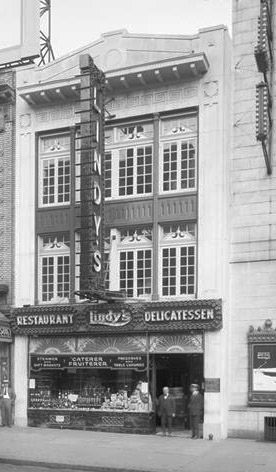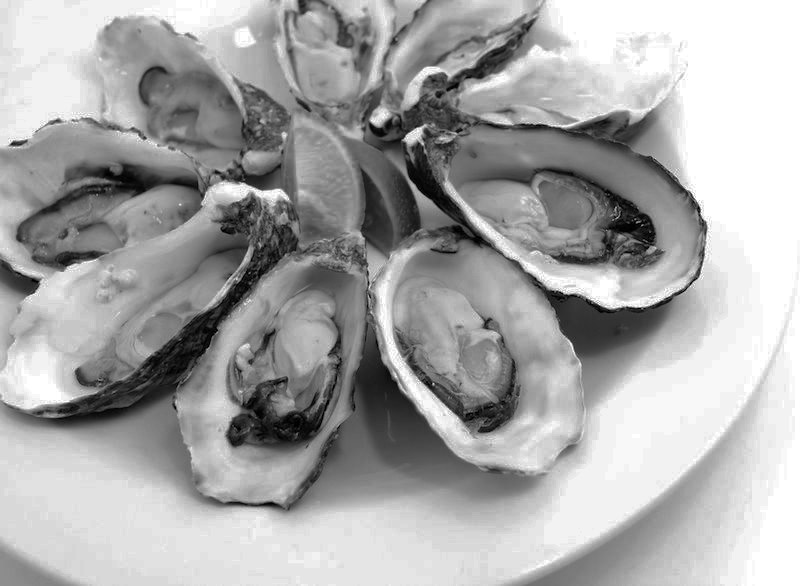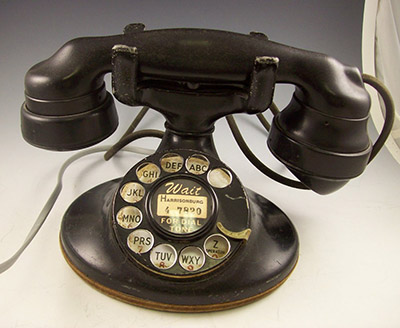 "As far as Xmas is concerned, the call last night would be enough of an Xmas gift – 'twas sure swell to be able to talk to you more or less on the eve." — René