December 21, 1942

Dear Folksies,
       Here I am sitting on deck, on the wood padded by my life preserver, listening to the usual daily band concert. Lois is beside me and I notice she is also writing to you, so you may get some repetition. But since you haven't had any mail from this quarter for some time, 2 letters, even though they say the same thing will no doubt be welcome.
       Our trip to date has been O.K. though I must admit that my actions on the Leviathan 19 years ago were far more commendable than were my actions the first two days out this time. Yes, the first afternoon of motion kind of got me a bit unsteady and then waiting in line for dinner and crowded stairs where it was hot and stuffy put the finishing touches on everything, so I rapidly declined dinner and made for the rail.
       I wasn't much better off outdoors, so, though our rooms were pretty stuffy I felt much better flat on my bunk and consequently spent most of the next day in that position. That second day of motion I managed to eat and keep breakfast, but couldn't stay more than a few minutes for dinner. Though, on my bunk, I later enjoyed a couple of turkey sandwiches Lois brought me. Since that day, however, I've felt fine and have long since made up for the missed meals.
       Lois has been a regular sailoress and though she was bad for a couple of days, having a bum cold (which many have had), she has more than done justice to the ship's cook. We are served only two meals per day – our bunch gets in at the second sitting and the new head nurse and Marv Kahn got together and did some fineegling so that Lois and I are not only at the same table but are next to each other. We sit at a long table opposite Carroll Russell and Bret Smart – the latter two continually heckle Lois about her appetite. They kid her about getting fat and how she'd get stuck in a port hole if she tried to get out of the ship that way; how she'd better watch out or I won't marry her if she's fat, etc. It's really a kick and Lois is in hysterics through all the meals.
       At the other side of Lois are Fran, Gert and Bam and opposite them are Armanini, Halter, Drew and Bryner. Poor Halter has also taken somewhat of a ribbing about his lack of appetite and his peculiar taste. He eats all the queer things that appear on the menu daily, such as salted herring, tripe, codfish with pork scraps, etc. And not only for breakfast, but for dinner, too!! Of course, besides these things he never can make up his mind which of the entrees he wants, so he just naturally has to have both. Why, even Lois doesn't keep up with Halter!
       We have really had excellent meals all along: rare roast beef, turkey, veal, and even duck. We've also had ice-cream for dinner a couple of times, though jello has been the dessert a good part of the time. Dinner for us comes at 6:00PM and breakfast at 8:30AM, so we generally make a sandwich at breakfast for our luncheon, and with an apple or orange to add to that we manage to survive between meals.
       I'm in a cabin with Drew, Carlson, Bryner, Hamilton, George Davis, Cy Johnson an engineer (Geissler) and one other fellow. The bunks aren't bad at all, though at night it gets sorta stuffy.
       Fresh water is scarce and only used for drinking purposes, and occasionally for a little shaving or sponging. Taking a shower in cold salt water certainly leaves one nice and sticky and not feeling any cleaner, so we've all sort of had our nasal mucosa become less and less sensitive to such odors. And as we sit on the floor of the deck frequently (their being no chairs, of course) our clothes are beginning to stand up in the corner by themselves at night.
       We are able to be together for about 15 hours of the day and have spent almost all but our meal hours on deck. During the day we have played quite a bit of bridge, but every so often it gets a bit too windy and though so far we haven't lost any cards over the side, we have been forced to quit frequently when the ship changes its course and leaves our previously protected corner exposed to the elements. We also have played some chess and occasionally do some reading. We found a copy of Cyrano on the boat, and we've read some to each other, but it is a bum translation so not as enjoyable as it might be.
       The ship has a broadcasting set-up so that there is music from recordings heard most of the day. In the afternoon there is a band concert on deck and it is usually pretty good. In the evening there is always a program being broadcast over the boat (inside) – local talent performing, but I haven't heard much of this as it's been much too nice on deck to miss the fresh air available there.
       Several of the gals have been sick – some of them even spent a good part of the trip in the hospital. Ag Alkiere and Miss. Bell were the sickest and Chris Colletti likewise was pretty bum for a few days. All are now O.K. however.
       I imagine that by the time you get this, it will be well into the New Year. I hope all had a good Xmas and brought the new year in right. We will be thinking of you even more on these days.
       Well 'tis all for now.
                      With loads of love to all of you,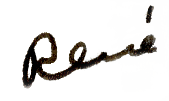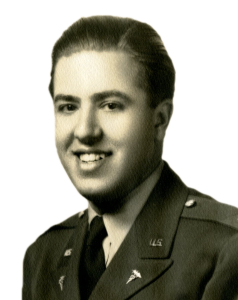 .
Watch for my next letter
December 30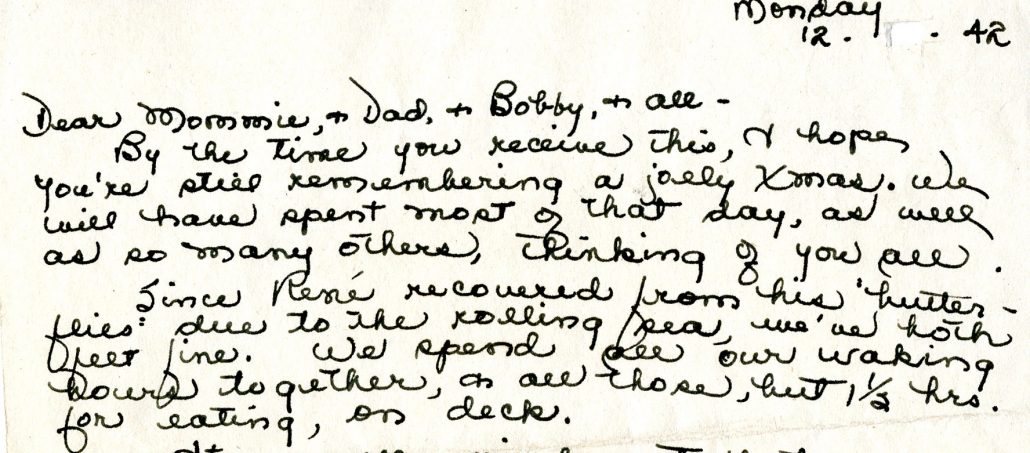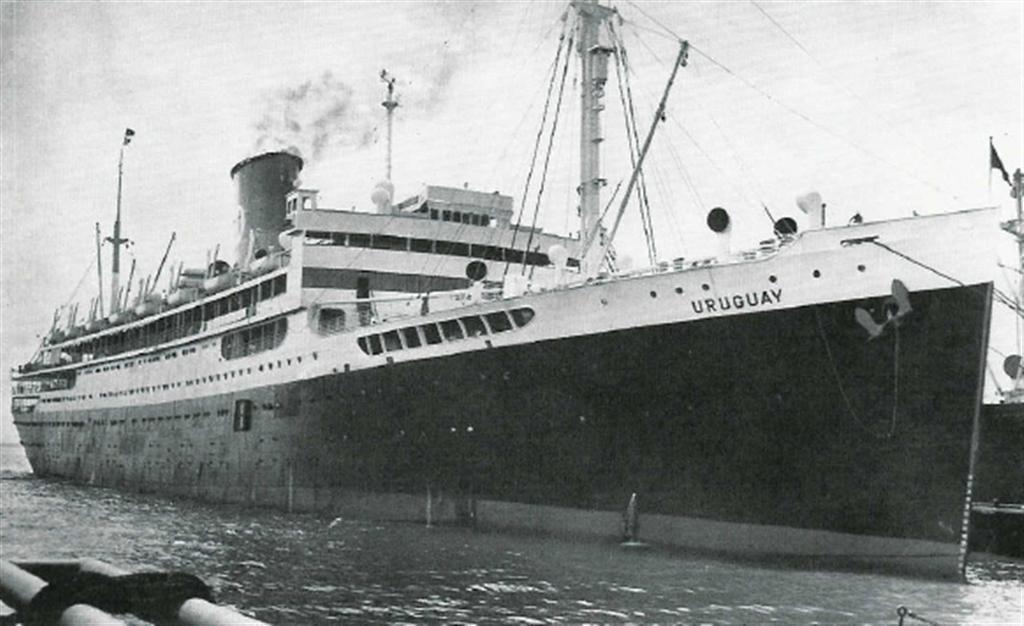 René, Lois and the rest of the 59th Evac. Unit departed from New York on December 12, 1942 on the Uruguay, heading for Casablanca, Morocco. When launched in 1927, the ship, originally dubbed SS California, was the world's first major ocean liner built with turbo-electric transmission and the largest merchant ship yet built in the United States. In 1938 the California was renamed Uruguay and from 1942 to 1946 she was operated as a United States Army Transport ship (USAT). She was returned to civilian service as SS Uruguay in 1948, laid up in 1954 and scrapped in 1964.
Here's are excerpts from a letter that Lois McFarland wrote to René's parents and his sister, Barbara (known as Bobsy).



January 28, 1943

        Last night was just like Xmas for us – oh golly – it was so exciting! I want to thank you all just squillions of times for the perfectly beautiful nightgown and the ever-so-much-needed white shirt. You are all darlings!
       René and I had planned on going out to dinner last nite, early. He was a little late in getting here, and then I delayed us even longer, for he'd brought oodles of mail for the nurses, and pitched in and helped sort it, so I could have all mine before we left. We finally started downtown, with about 25 unopened envelopes between us. The suspense was terrific — it'd been so long since we'd had any mail to speak of.
       When we were seated in the restaurant, they brought our consommé right away, so René said I had to eat it all before I could open any of the letters. So you can imagine how fast I downed it. And then we picked a few letters at random, and read them together, between courses. It was the mostest fun.
       After dinner, we sauntered home again thru the pitch darkness. When we got there, lots and lots of packages had arrived. I had four, and we tore into them with all the zest of Christmas Eve! Everything was so lovely and I was so excited I could hardly contain myself.
     First we sampled Bets' chocolates. Then came Tante Marie's and Uncle Lou's beautiful compact. Then your lovely gown. And Sally's and Grandmother's adorable p.j.s. Then my Nana's big box of "goodies" with fruit cake, nuts, raisins, candy, dried fruit and gum, with a little writing portfolio and some stockings tucked in. The white shirt you sent me came today — and we all enjoyed the "Don't open 'till Christmas" on the box!!
     Everyone in our quarters is hustling about getting packed. We move into tents with the rest of the unit early tomorrow a.m. I'm so used to this packing and moving business — seems that's about all I've done all my life — that I finished it all in very short order.
     We are sort of sorry to leave this beautiful building, but none of us mind moving into tents. It's what we expected when we volunteered for overseas service.

     We're trying to arrange to rent a car, a Plymouth 2-door sedan, for $2 a day. Just for the nurses, and we'll all chip in. We're hoping Col. B. will approve — he hasn't been approached yet. But we've no other means of transportation, since we're prohibited from riding bikes or riding in government vehicles except on official business.
                                              With loads of love,
                                                               Lois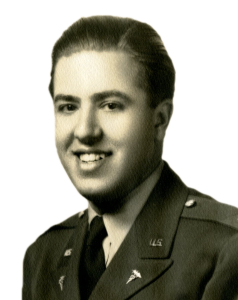 .
Watch for René's next letter
January 31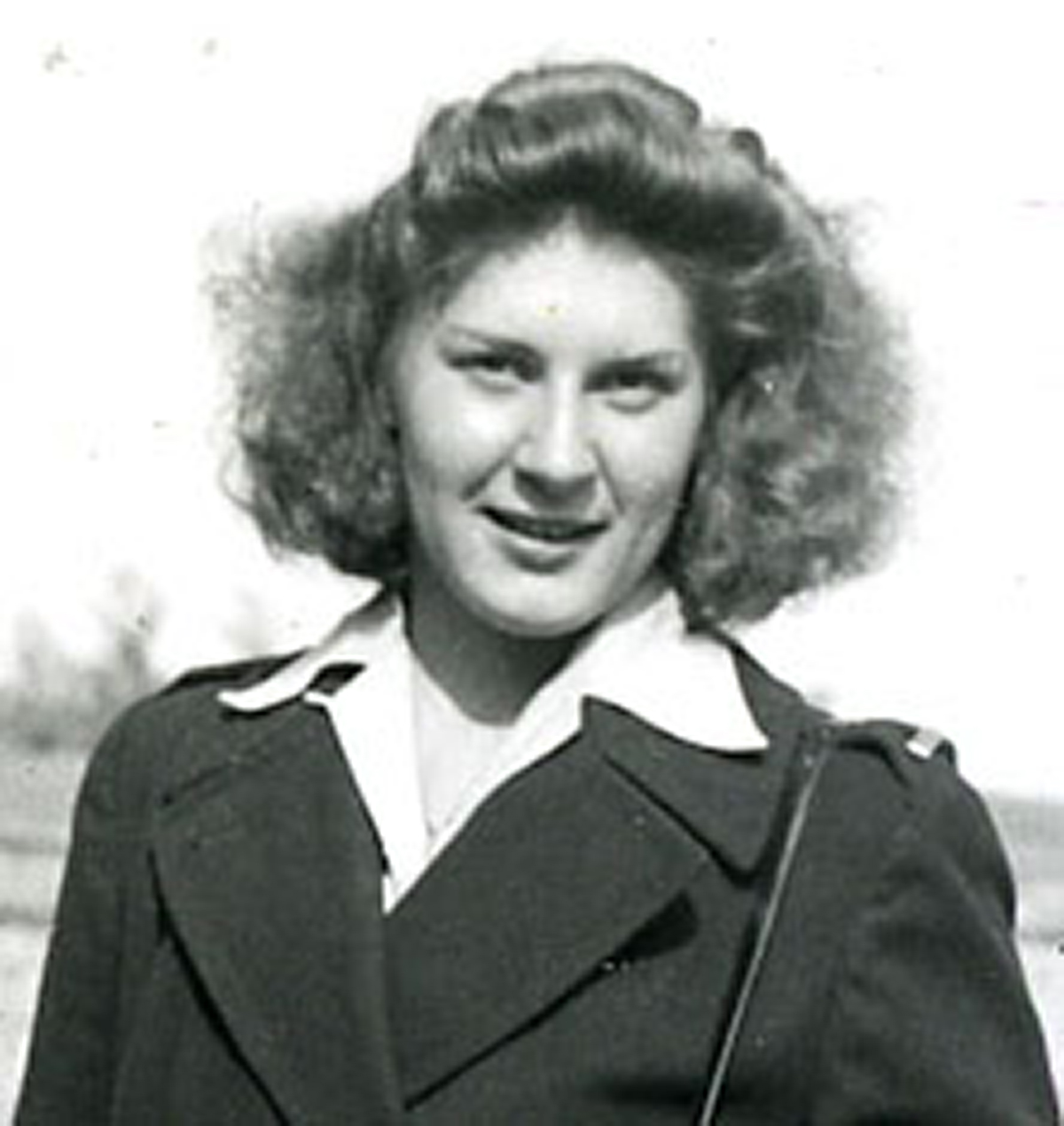 As far as the Army knew, Lois was René's fiancee, but they had been secretly married in Virginia in October 1942. Their marriage had to be kept a secret from the Colonel or, in accordance with Army regulations, he would have transferred Lois to another unit.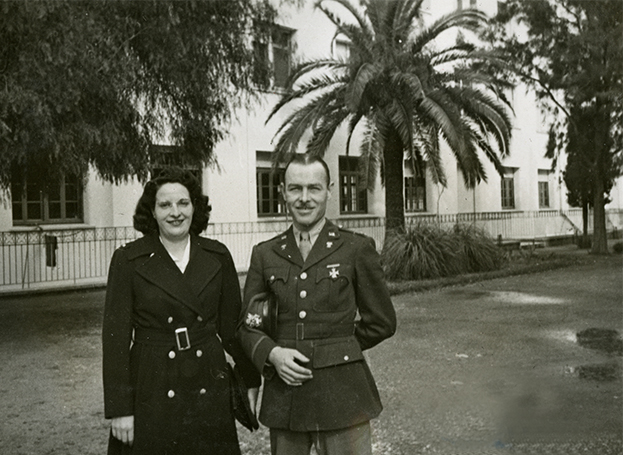 Gert Brazil and a friend in front of the Ecole des Jeunes Filles – the "beautiful building" Lois says she's "sort of sorry" to be leaving to move out to the hospital area. But as she comments, "None of us mind moving into tents. It's what we expected when we volunteered for overseas service."

Here's are excerpts from a letter that Lois wrote to René's parents and his sister, Barbara (known as Bobsy).



January 30, 1943

        Here we are, out in tents. It's not a bit bad. There are 5 of us in each one, and best friends are together. I'm in with Fran Trembley, Charlotte Bambino, Gertrude Brazil and Martha Morris. I wish there could've been 7 in a tent, so Pat Barry and Ag Alkire could be with us too.
       René & Col. B. & George Davis took a short trip yesterday on business, and while there had dinner with my Uncle, Tom Monroe. I wish I could've been with them. I'm awfully anxious to see him. Perhaps later…
     We eat our meals 30 min. before the officers. So far, I've seen no more of René out here, than when we were in town. We were together for a few minutes last nite, but only had time to exchange letters, and even then, I didn't finish reading all of his.
     Tonite is our nite out and I'm hoping we can do something. The Col. has given his O.K. on our riding into town in jeeps.
     I hope this finds you all well. René and I are both in the pink.
                                  With loads of love,
                                               Lois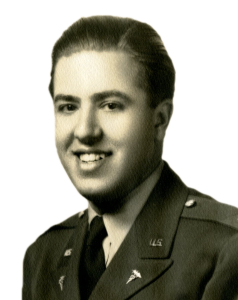 .
Watch for René's next letter
January 31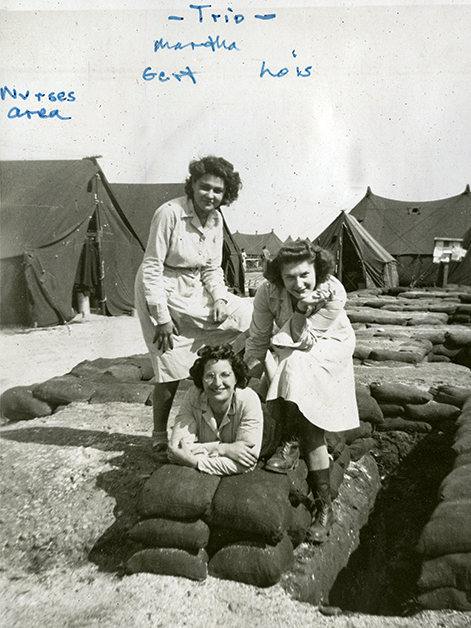 Three of the five nurses who shared a tent: Lois, Gert Brazil and Martha Morris.